Nimbus presented two new yachts at the Dusseldorf Boat Show - Nimbus 305 Drophead and Nimbus 305 E-Power. These are versions of the popular 305: the former boasts a folding roof, the latter an electric motor.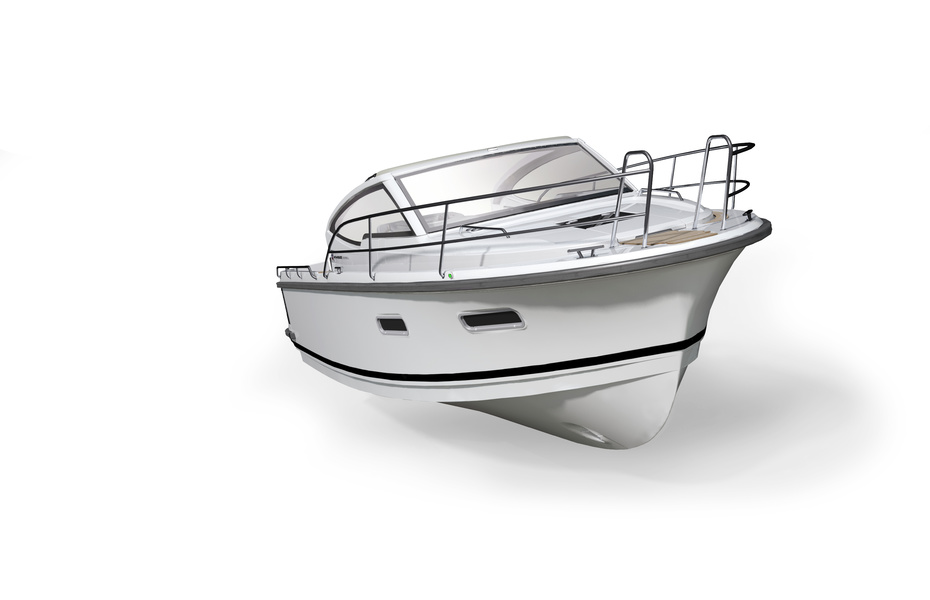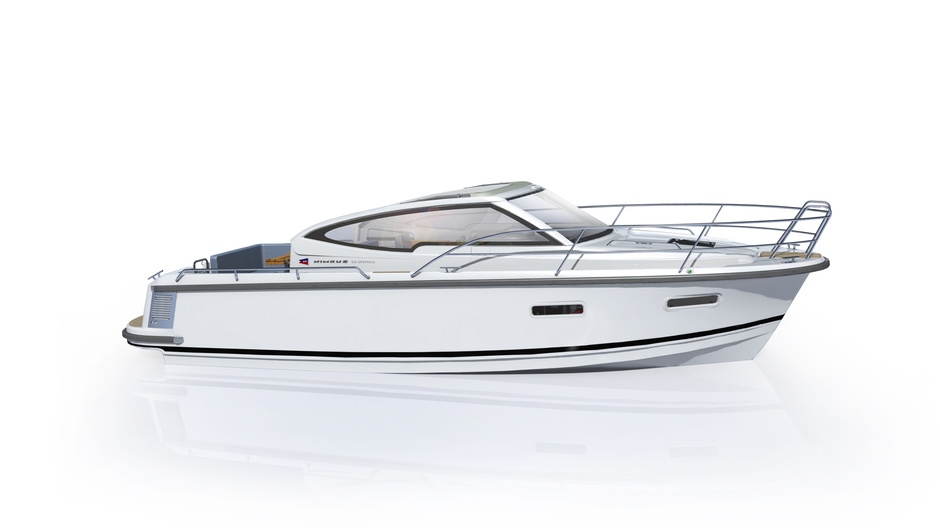 The Nimbus 305 Drophead has been unveiled virtually, and will be on show at the Stockholm Boat Show in March. Applied in the design of her hull, Smart Speed technology provides a comfortable and economical ride at speeds from 0 to 22 knots.
«Some people enjoy a fast ride when at the helm, but very few enjoy it as passengers. The central idea behind this boat is to ensure that both can enjoy the outdoors and communicate freely during the ride»," comments Joakim Gustavsson, Nimbus chief designer.
In case of bad weather the cockpit can be covered by a canvas roof with a simple push of a button. Under the roof is the control station, a dining area with a table for four people, two sofas and a wet bar.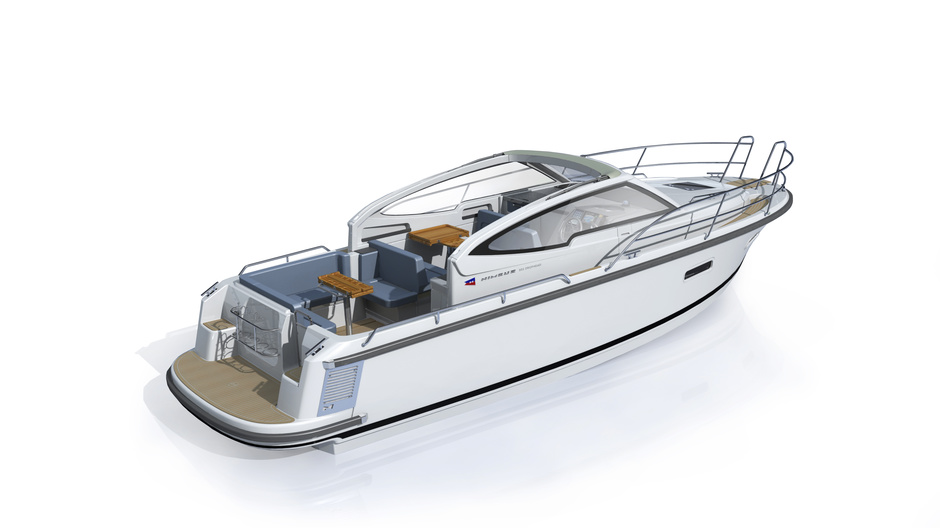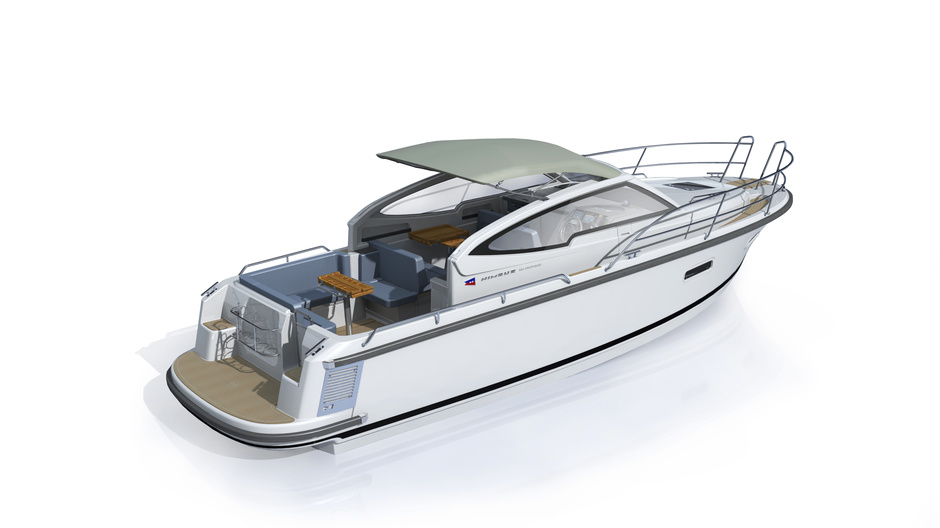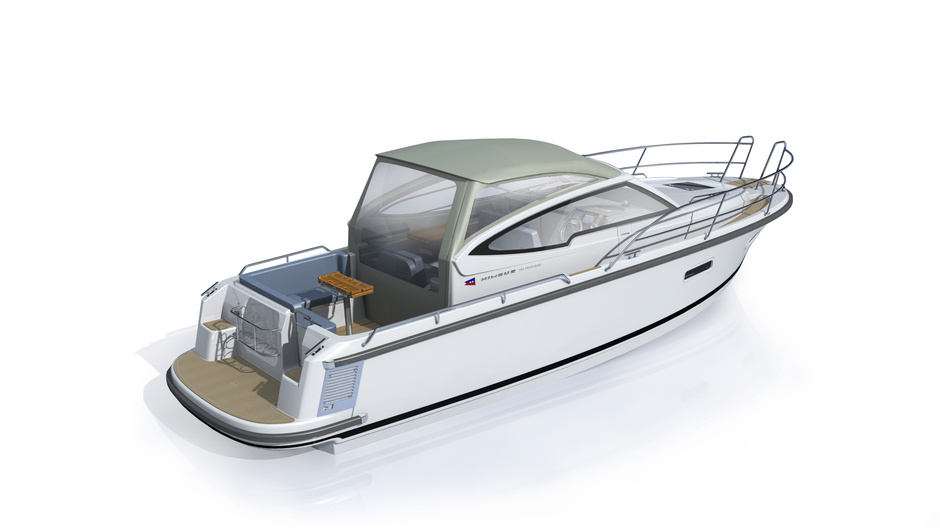 The dining table converts to a double bed and the sofa closest to the control station swivels in the direction of travel. The wet bar is fully equipped with space for a microwave, 6-litre fridge, sink, stove and electric grill.

Aft there is a large U-shaped sofa for six people - even roomier than in the traditional coupe version. The boat is also equipped with an integrated swim platform.
On the lower deck of this 9.85m boat there are two cabins and a bathroom with toilet and shower.
The yacht is already available to order.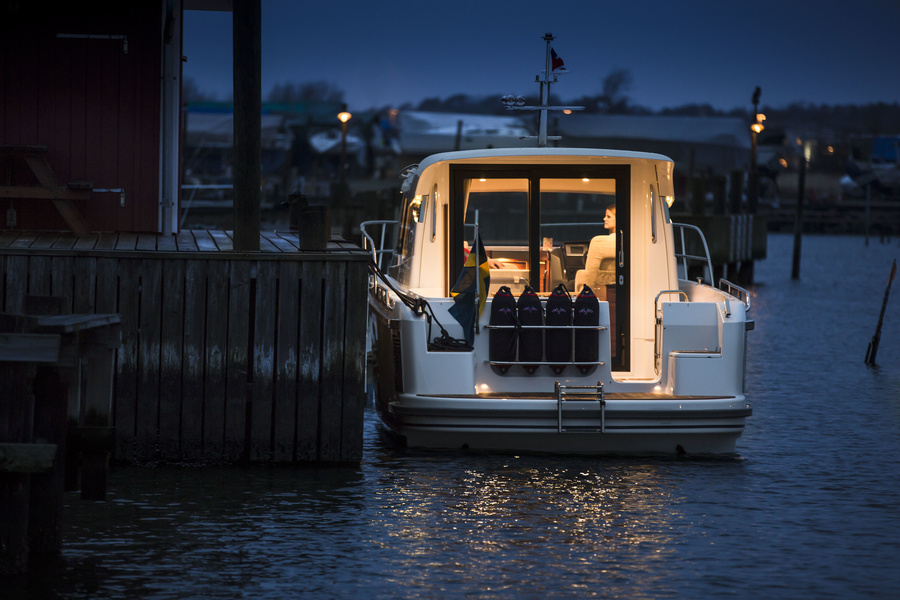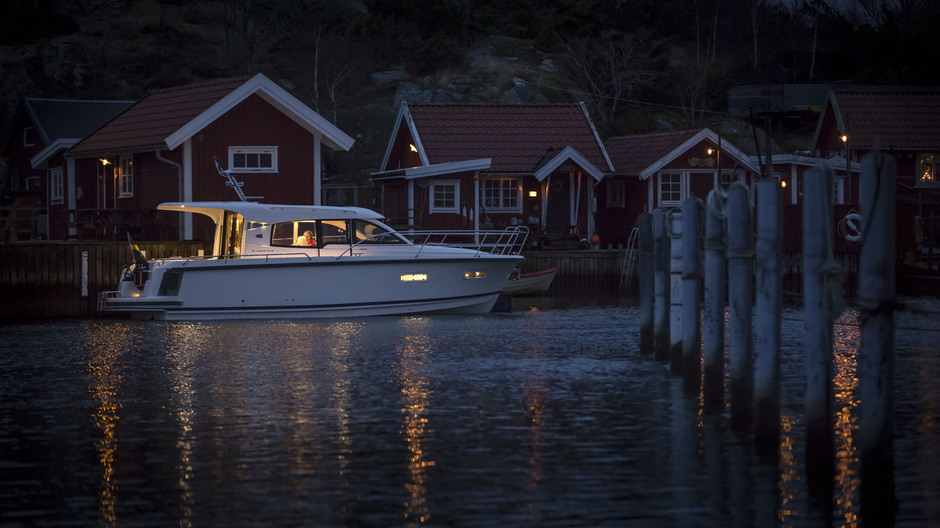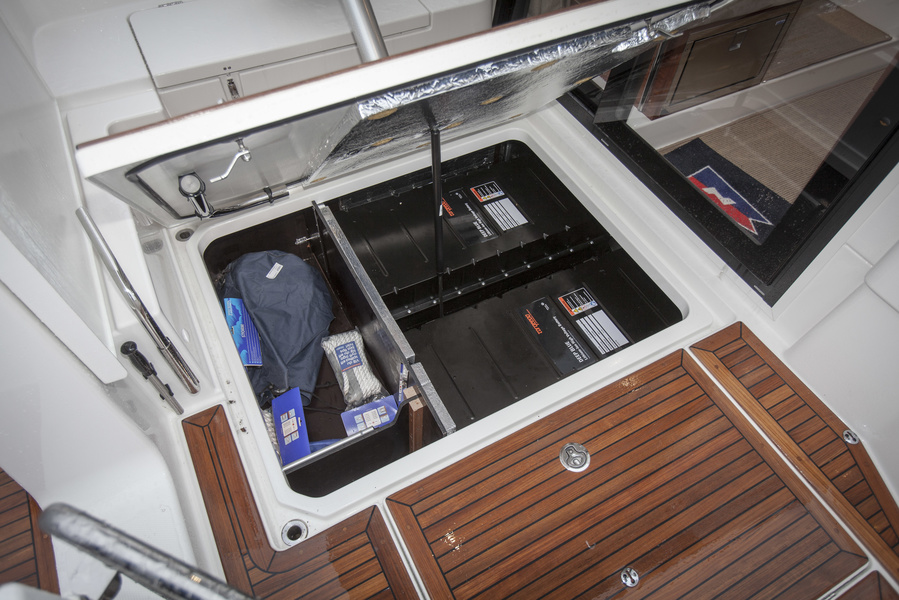 As for the electric version of the Nimbus 305, the only difference between it and the regular version is the choice of engine. The hull of Nimbus 305 was initially designed in such a way to provide a comfortable ride at low speeds with a less powerful engine so no structural changes had to be made to the electric version. The boat is equipped with an electric Torqeedo Deep Blue 1800 rpm in combination with two batteries of 12.8 kW each. It takes 8 hours to fully charge the batteries from a 230 volt source. At a cruising speed of 5.7 knots, the Nimbus 305 E-power will travel 22 miles without recharging.