The Queen Anna yacht that caught fire in Fethiye Marina late last week belonged to a wealthy Russian man, local media reported. The captain of the vessel, 64-year-old Vladimir Lopata, was taken to hospital with smoke poisoning.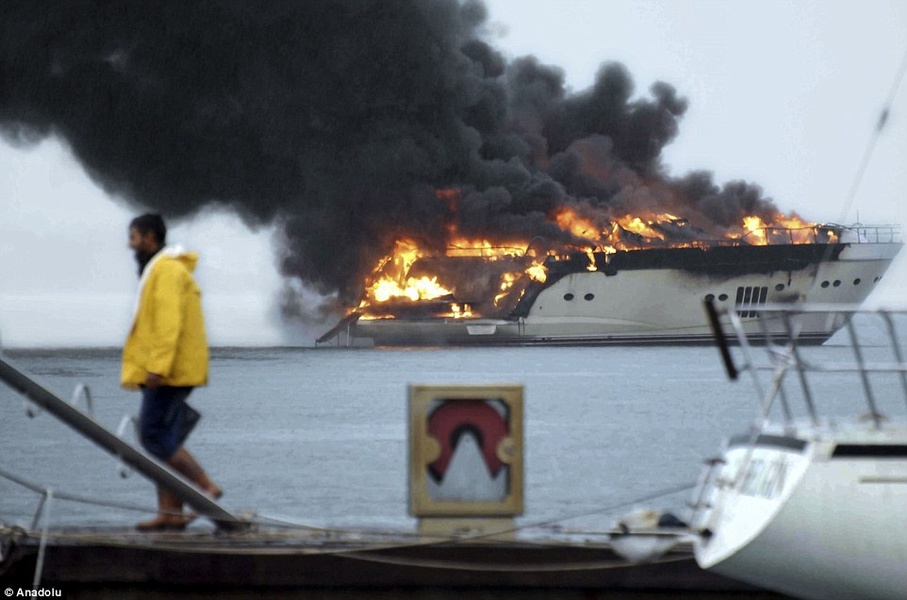 The yacht Princess 95 Queen Anna caught fire while mooring in the prestigious Ece Marina. The incident was captured on video. The boat was towed 500 metres away from the other boats. The Fethiye Coastguard tried to put out the fire, but without success. The 29-metre yacht, worth at least $5.7 million, sank overnight.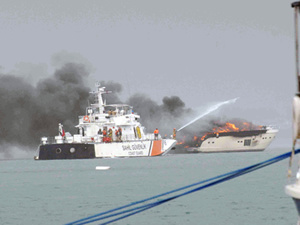 This is the second case of a yacht fire in Turkey since the beginning of the year. In early January, fire broke out on Lurssen's famous 70-metre superyacht The One, docked in Marmaris, and spread to Al Jadaf's neighbouring 52-metre Barbie.