Within the framework of the business and educational program «Moscow Boat Show» 14 events took place on the platform «YachtMUSEUM» which were attended by more than 500 people.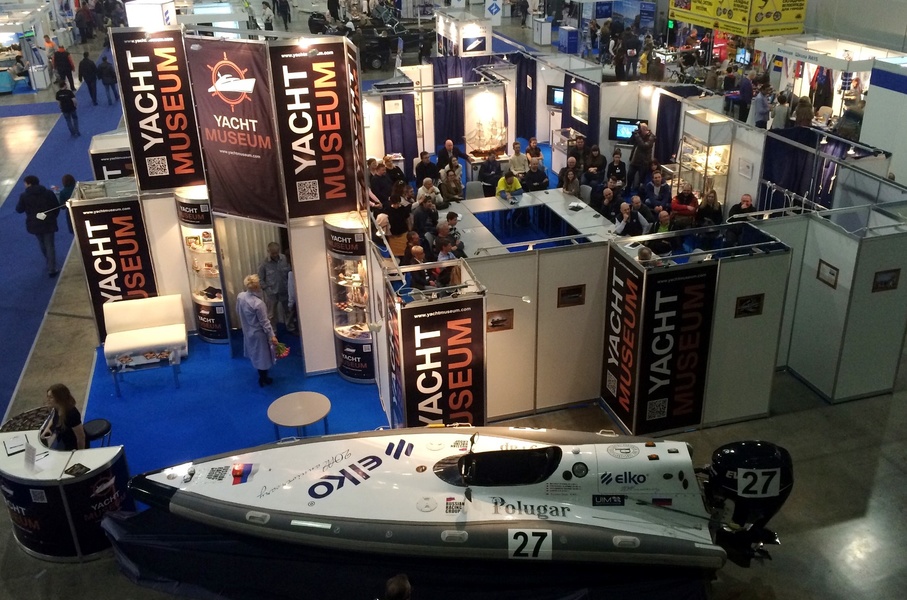 The meeting with the legendary captains Victor Yazykov and Nikolay Litau and the famous traveller Vasily Elagin was of the greatest interest for the visitors.
Victor Yazikov told about his new project - single round-the-world race «Golden Age of Russia - the world without violence». Nikolay Litau - about his around-the-world polar expeditions on the yacht «Andrew the Apostle», and Vasily Elagin - about conquering the North Pole on a rover of his own design «Yemelya».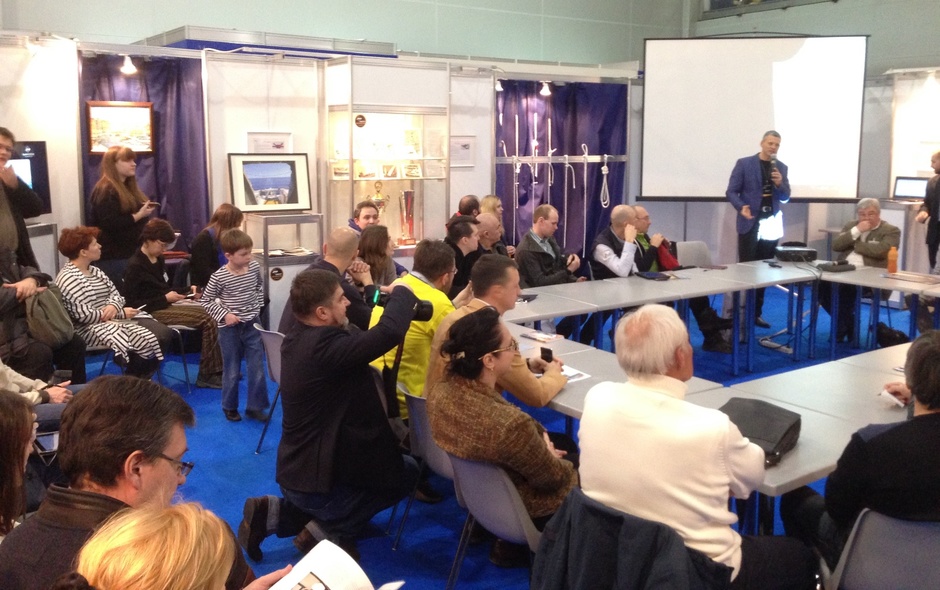 On Tuesday, March 8, the photo exhibition of yachting photographer Larissa Larionova «Sailing. A view from the judge's boat». In continuation of a sailing theme yacht school «Captain Polo» held series of educational seminars and presented new issues of manuals, club «Russian Sea Tradition» told about sailing ships of Russian Navy, DM Yachting company held seminar «Buying, registration, keeping a yacht. Legends and myths of modern Greece», and «Yachting Travel Club» presented a program on summer charter destinations and raffled off several yachting training certificates.
Own master classes were also held with full audience «YachtMuseum»: «How to sell water-motor equipment in regions? » for dealers and «How to choose the right yacht and boat? » for first-time buyers, conducted by Maxim Godovykh.
In addition, several participants of the exhibition «Moscow Boat Show» presented their products and dealer programs in the conference hall «Yachtsmuseum», the company «Directives» presented a master class «How to use Internet to sell expensive goods and services», and «E-regata» organized a sailing race online.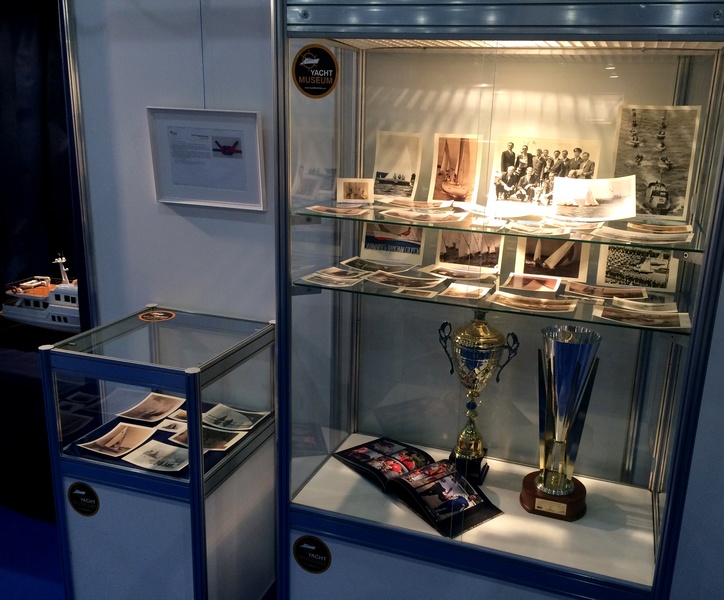 During all days of the exhibition the site «YachtMuseum» worked, where visitors could see brief information about the world's best yachts, projects, events, competitions, get acquainted with the stand of nautical knots, modern shipbuilding materials, historical photos, model yachts and marine paintings.