During the upcoming exhibition in Cannes (8-13 September), Ferretti Italian shipyard plans to present to the public the fruit of the collaboration between the company's specialists, naval architect Filippo Salvetti and the design studio Ideaeitalia - a 15.33-meter (50 foot) Ferretti 500 model.
Ferretti recognizes that this project opens a new era in the history of the brand. The company plans to renew the entire model range. The process has decided to start with a strategically important 50 foot segment.
In the design of the exterior of Ferretti 500 has bet on a more dynamic image. It has sharper, chopped lines of glazing. Thanks to the larger area and continuity of the glazing, it feels as if the superstructure is levitating «over the»body.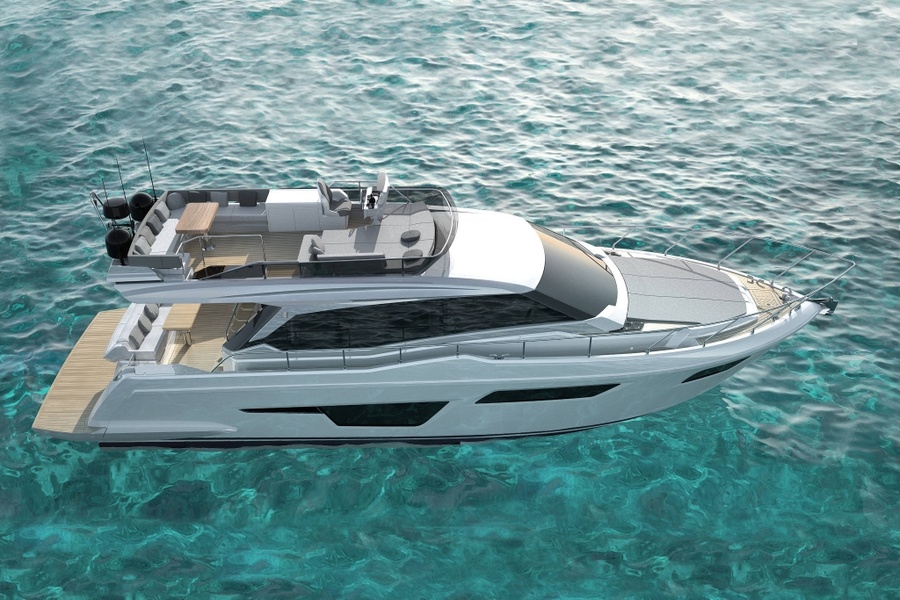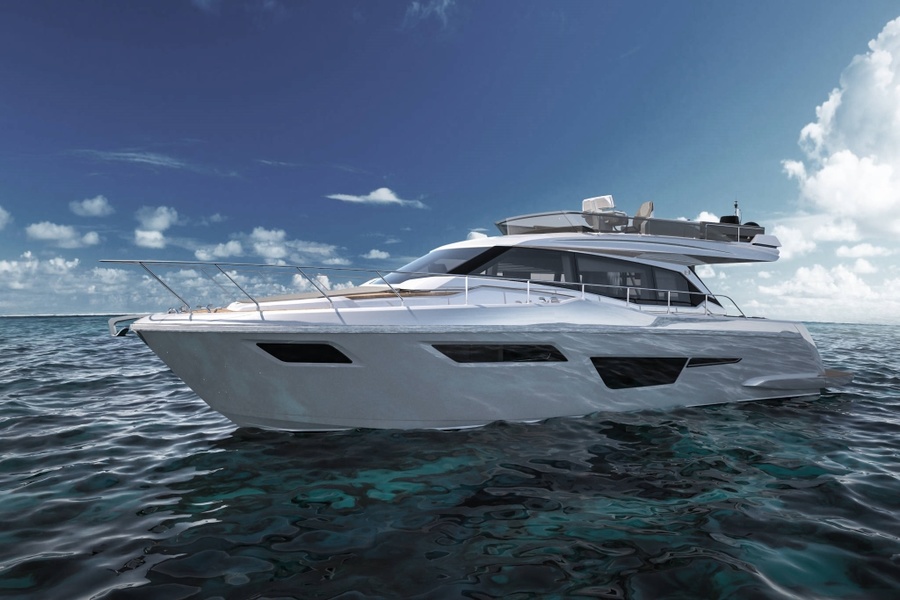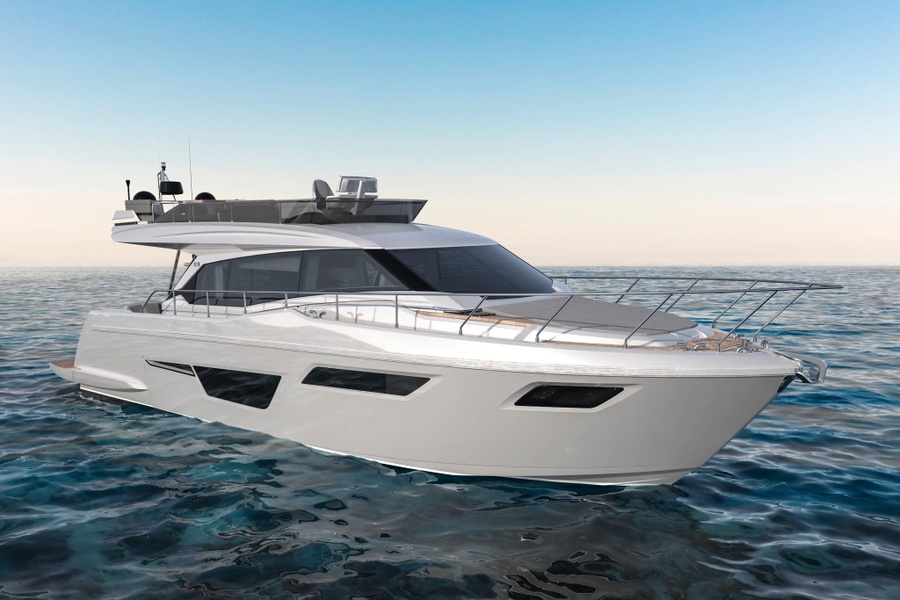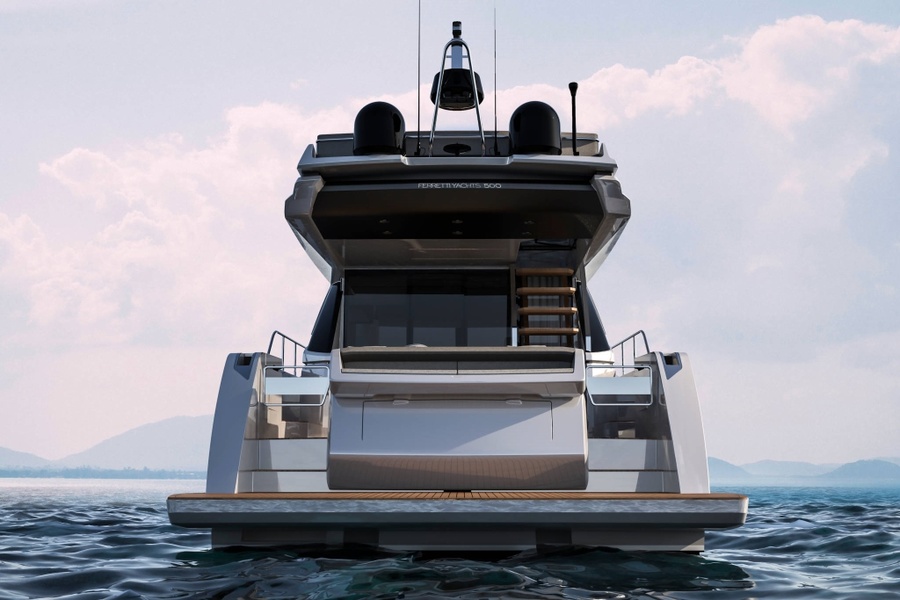 «The design of the new Ferretti Yachts 500 emphasizes the overall dynamism of the model. This is achieved through new stylistic solutions related to the superstructure. A direct descendant of the Ferretti Yachts 720, this yacht embodies the new stylistics of the range and makes it very distinctive. In designing the layout, typical of Ferretti, the focus was on people and their lives on board. Two different mood decors from Ideaeitalia perfectly reflect the philosophy of "Just like home". Whatever the customer's tastes, they will find a design that will satisfy»them," says Filippo Salvetti.

The completely renewed interior design reflects the values of the philosophy «Just like at home»: comfort, impeccable Italian style, timeless design and craftsmanship. All spaces are designed to give the guest the impression of being on a larger boat.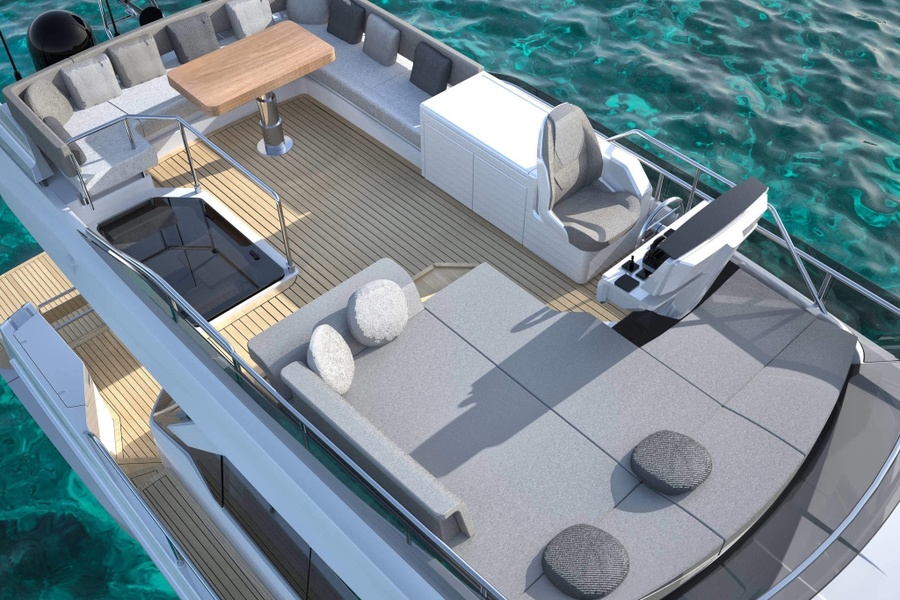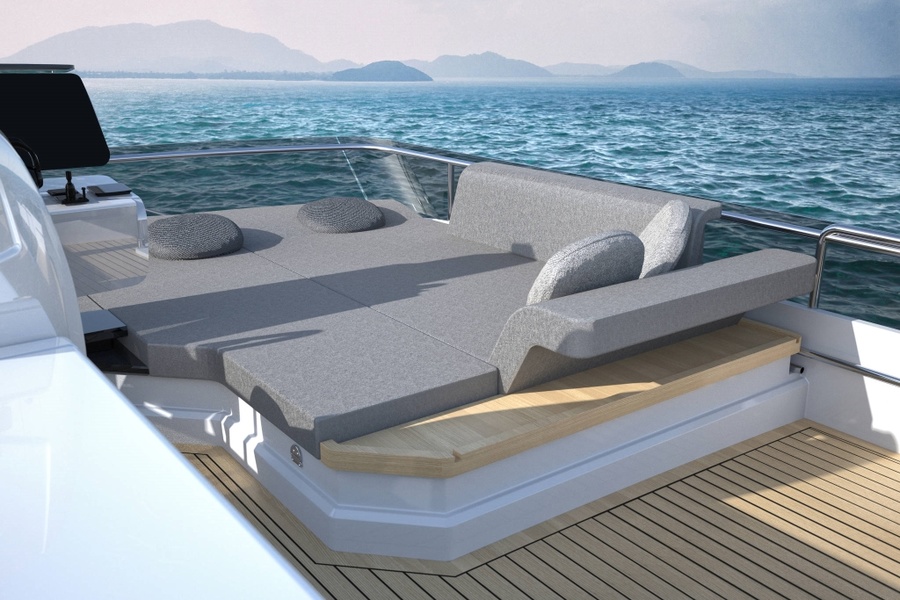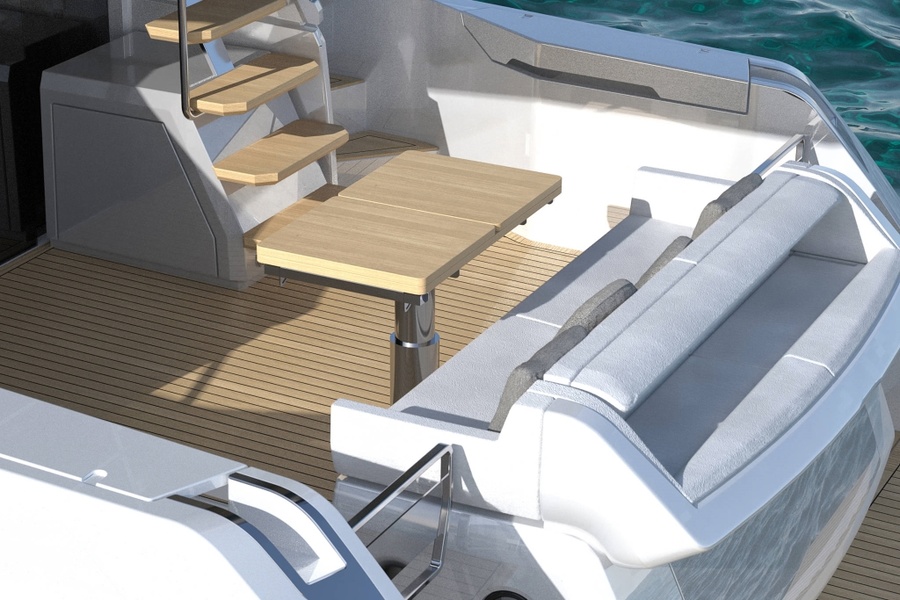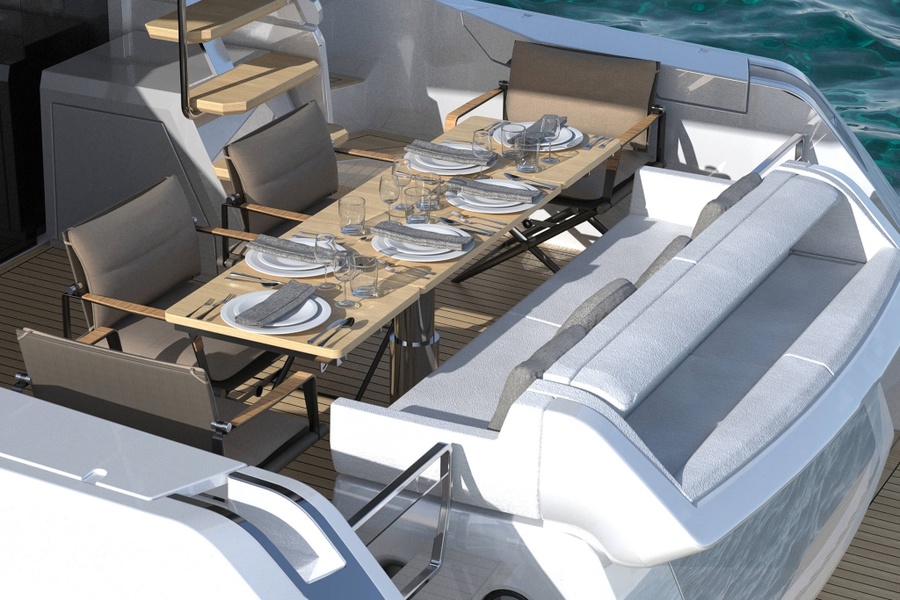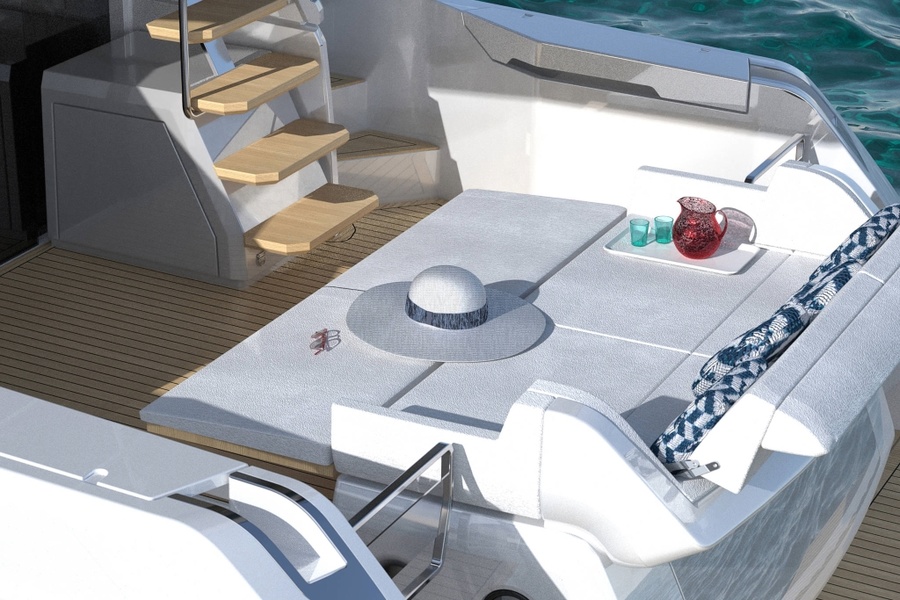 Ferretti Yachts 500 will have as if two souls: classic and modern. The first one focuses on warm tones, the second on the Mediterranean palette.
The main dominating feature of the classic interior will be dark oak, which in different combinations will be combined with glossy and matt black and white lacquered surfaces. Brown and beige textiles and leather will be combined with shiny nickel and dark stone under marble in bathrooms.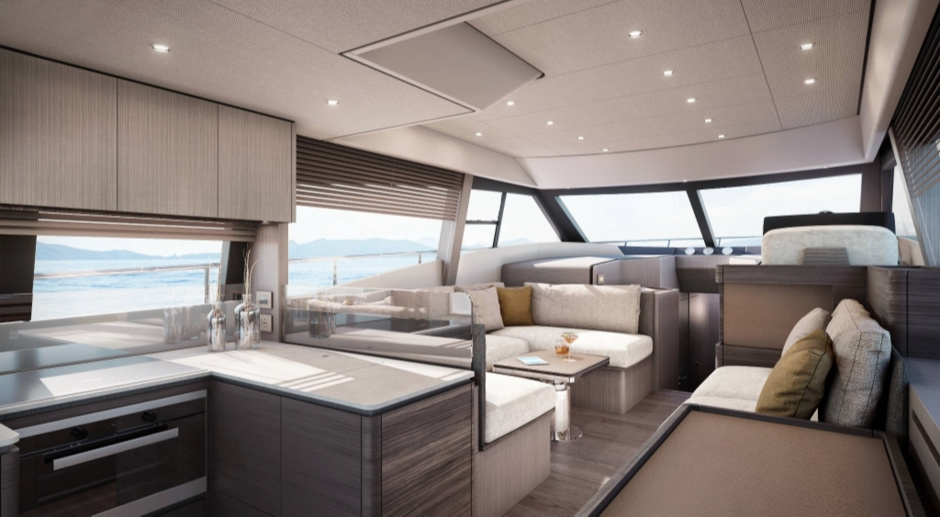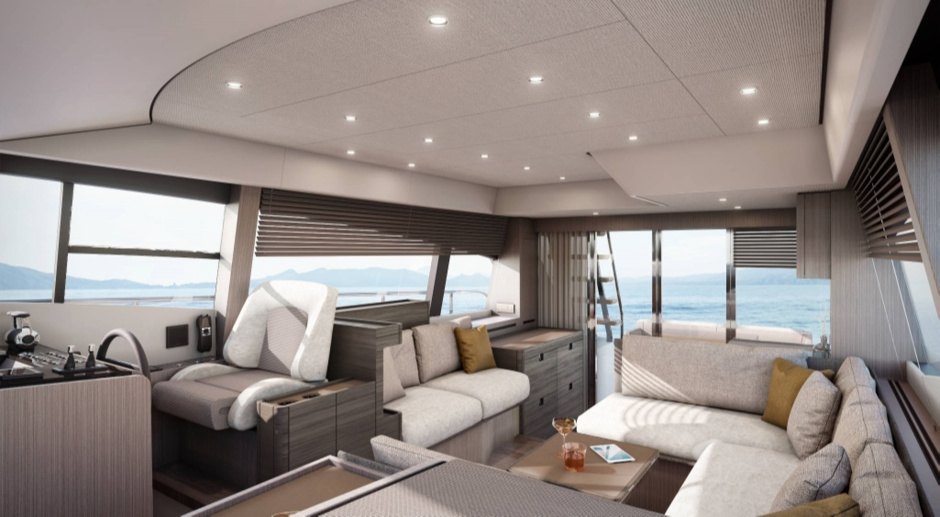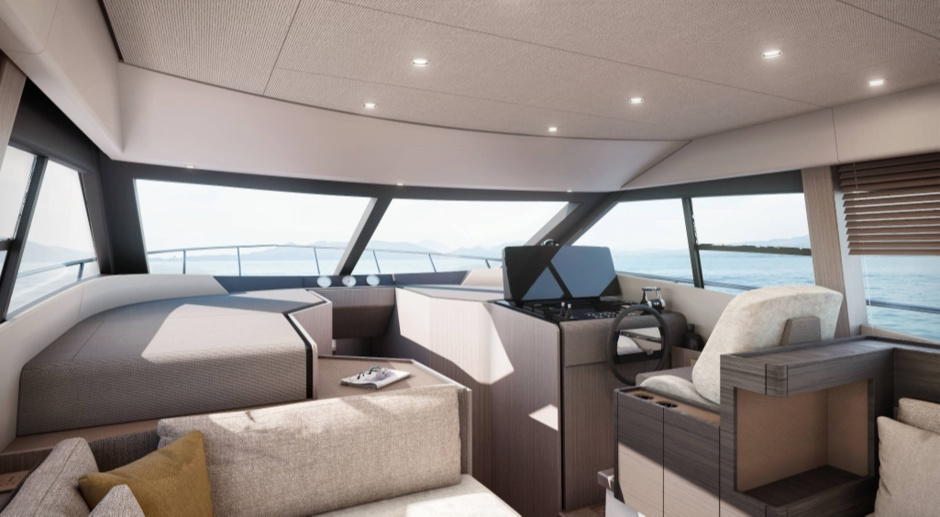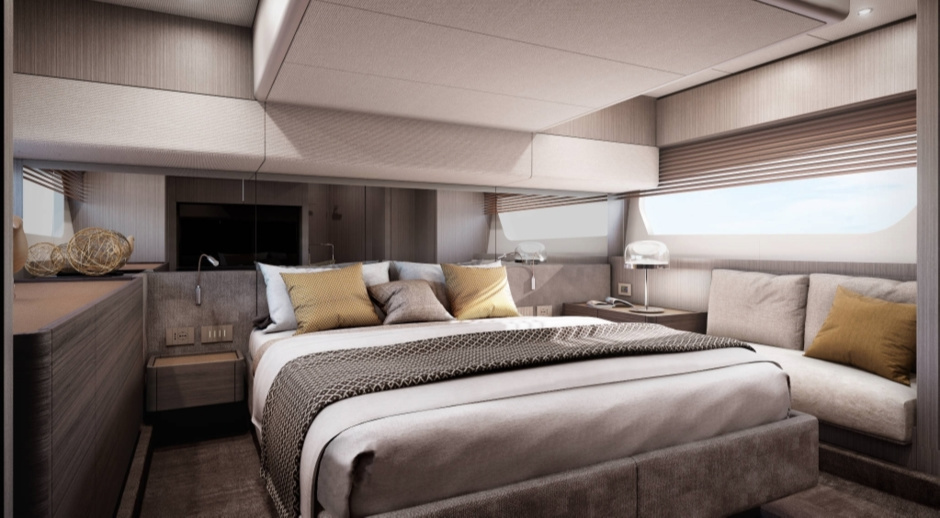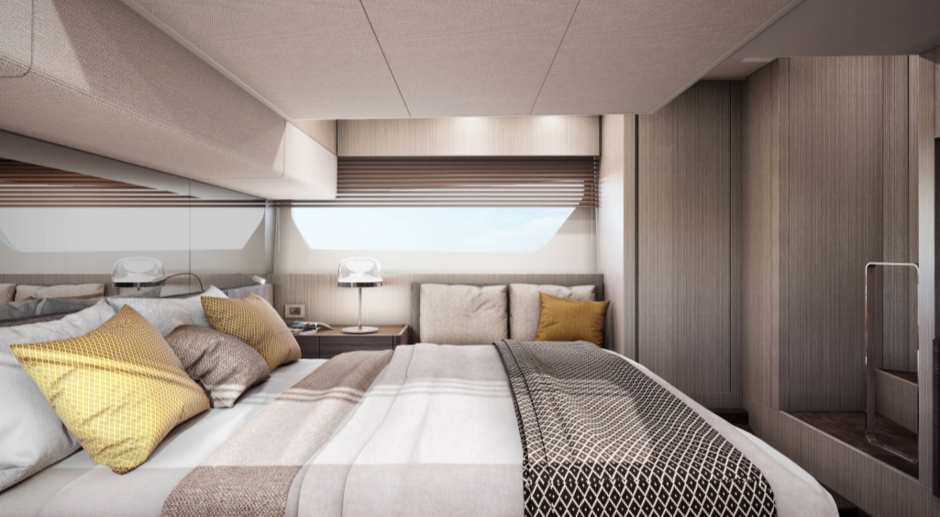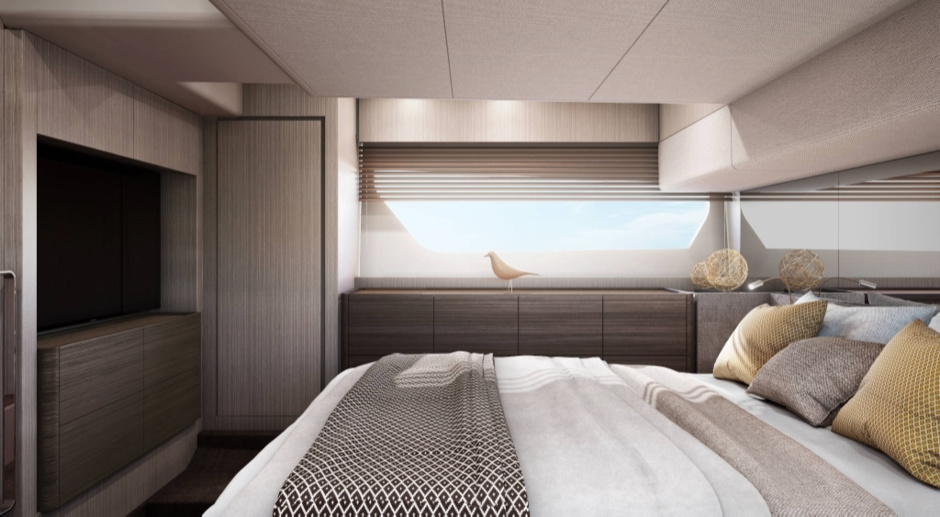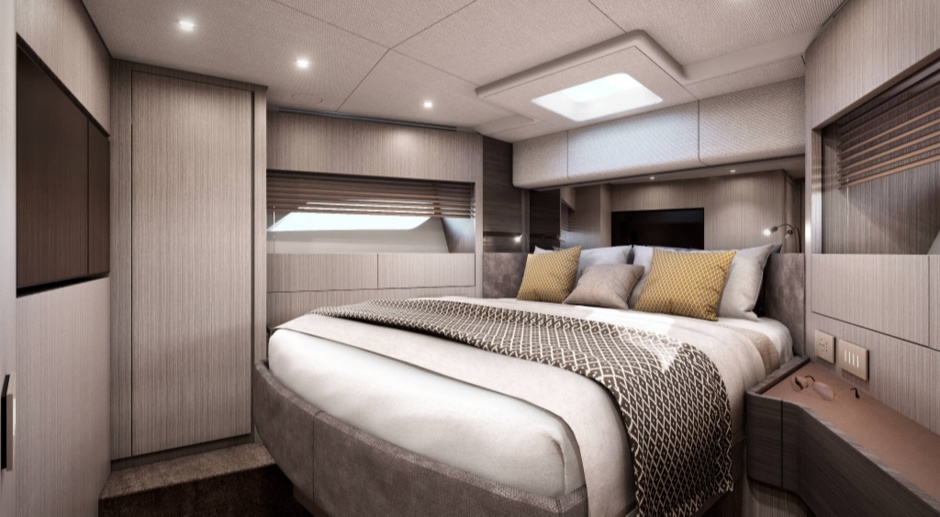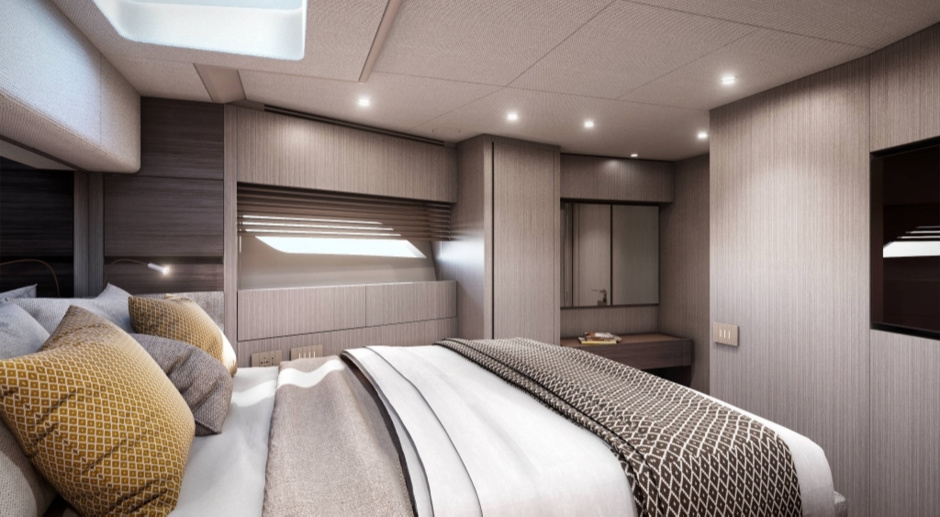 The modern design also retains the oak finish of the partitions, furniture and parquet, but in this case it does not darken and keeps the sandy shade. A sophisticated combination of glass, polished steel and grey, light blue and beige textiles will make the environment refined and modern.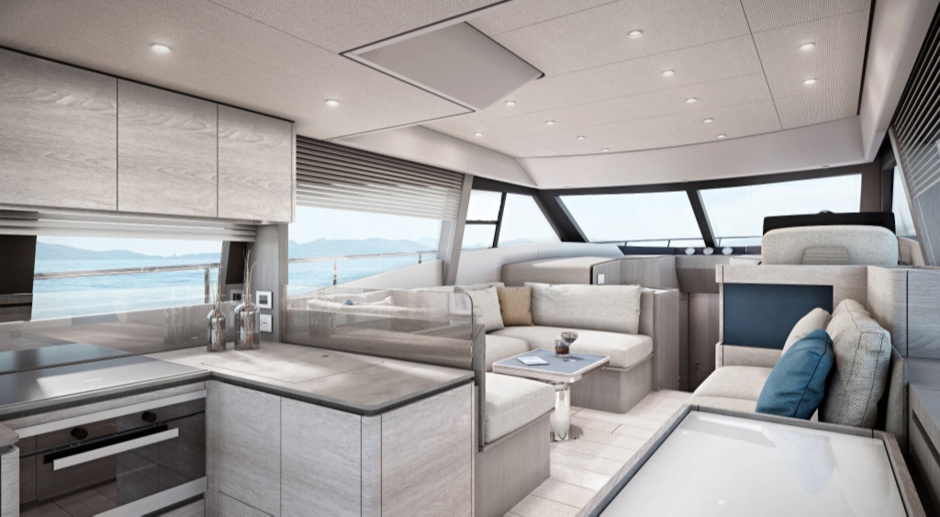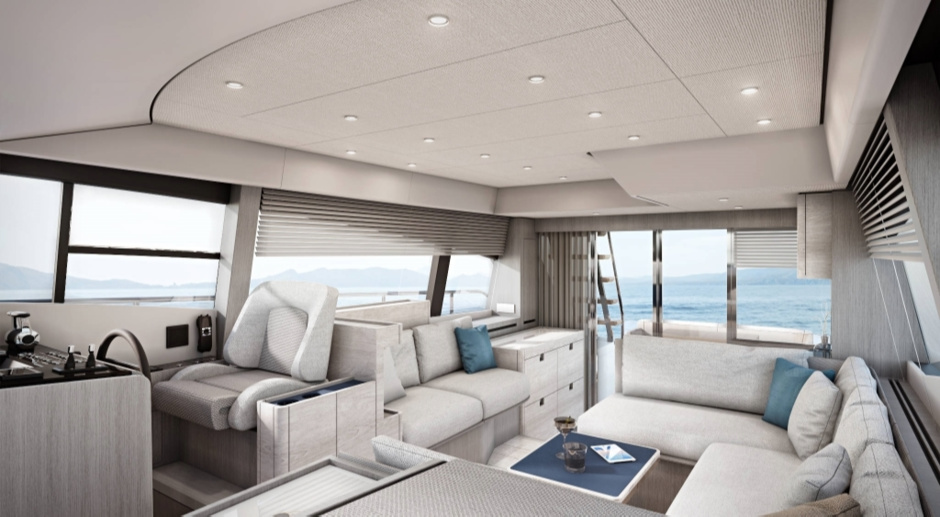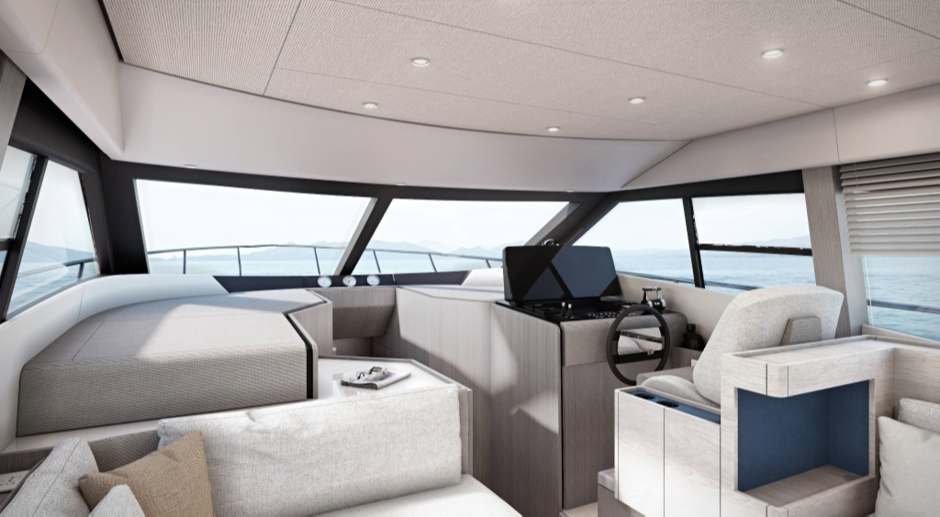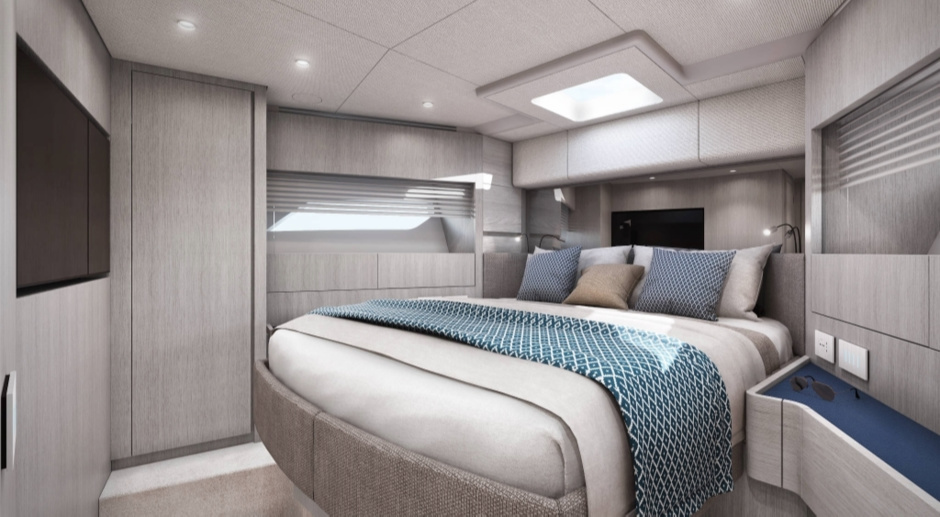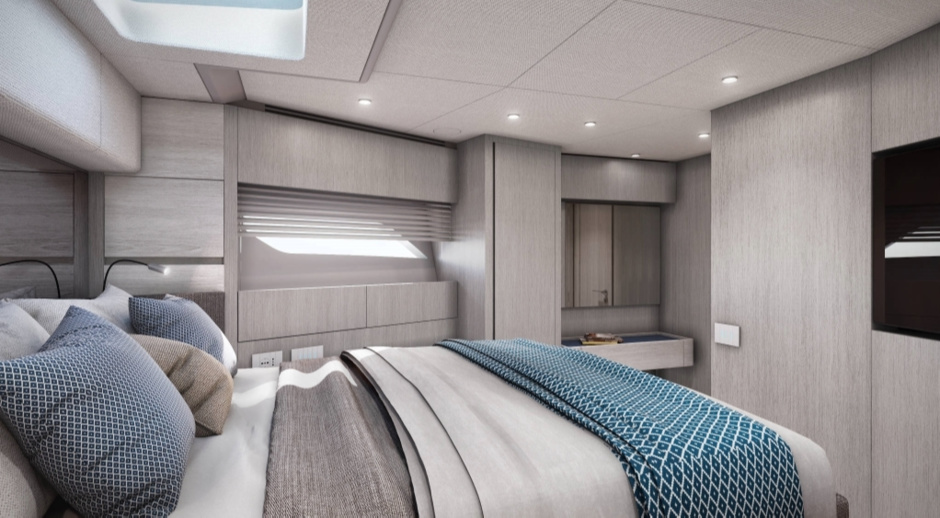 For Ferretti Yachts 500 only one engine version is available - two Cummins QSB 6.7 shafts with an output of 550 hp. They will accelerate the yacht to 30 knots. The cruising speed is expected to be 25 knots. Optionally, the owner will be able to improve the stability of the boat with the help of gyroscopic stabilizers.