Canados has delivered its first yacht to a client since the change of ownership of the yard. The 27.5-metre Canados 90 Gladiator left for her owner in Ibiza.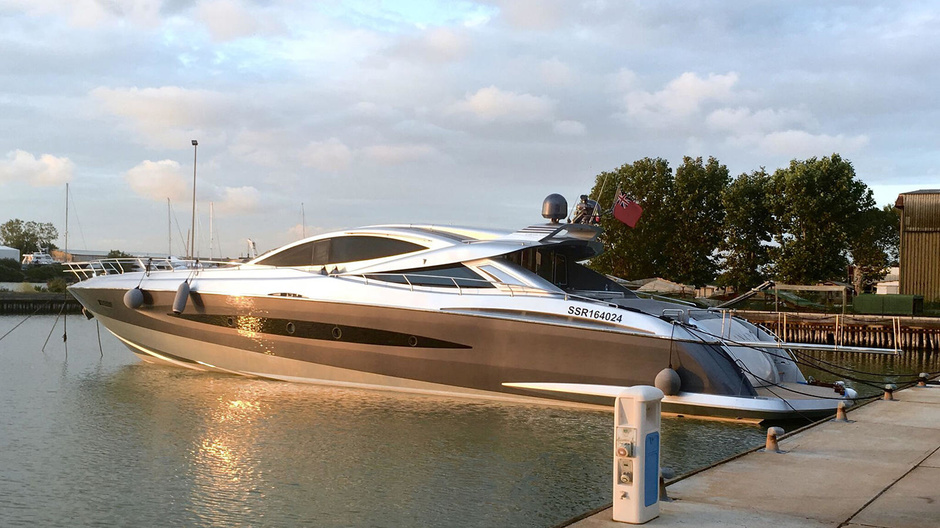 The exterior and interior of this yacht was designed by Luiz de Basto. She is a fast planing boat, accommodating up to 8 guests in 4 cabins. The Gladiator's hull is painted in golden hull colour. Her engine compartment is buzzing with two MTU 16V 2000 M94L engines of 2600 hp each, complete with Arneson drive. This combination guarantees the boat an impressive top speed exceeding 48 knots.
The 520-mile journey from Rome to Ibiza, where her owner was waiting, took Canados 90 Gladiator in 13 hours at an average speed of 40 knots.
The iconic Italian shipyard Canados is celebrating her 70th anniversary this year. At the beginning of February it was bought by French entrepreneur Michel Karsenty. He announced a new model range for the yard and unveiled a plan to upgrade the infrastructure of Canados, which has already started to be put into practice. The installation docks have been upgraded; excavation will soon begin in the marina basin of the shipyard, which is also in need of renovation.
The shipyard has opened its first office in Golfe-Juan in France to be able to communicate directly with customers and provide them with factory services and assistance when needed. Canados also announced the signing of an agreement with renowned designer Cristiano Gatto. His studio will collaborate with Canados on new projects.
The first explorer Oceanic 140 is currently under construction at the shipyard docks. The contract for its construction was signed by Canados in 2014.