Six months after the sale of the first 24XP Explorer in May 2016, Turkish shipyard Numarine has announced the signing of a contract for the construction of the second hull with a Russian owner. The deal was concluded during the boat show in Fort Lauderdale with the participation of the shipyard's Russian dealer Burevestnik Group.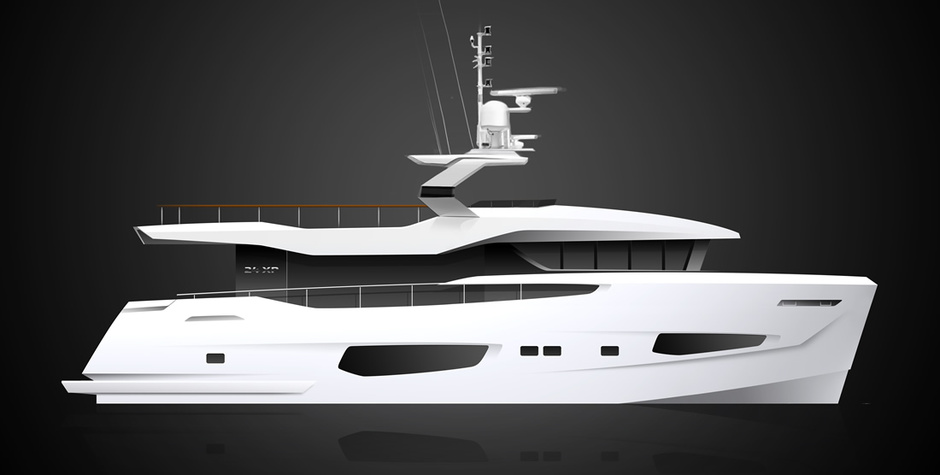 The new yacht as well as the other models of the yard was designed by Numarine designer Ken Yalman. The yacht concept is based on recognizable lines and bold exterior design.
» The 24XP, like «senior models in the series, is capable of cruising in tough conditions, has a proven robust displacement hull, and can also be moored in inaccessible bays.
The economical engines allow the yacht to have a range of 3,500 nautical miles at a cruising speed of 8 knots. She can accommodate up to eight guests in four staterooms. The main salon is the same size as the salon on a 30-metre vessel. The new Numarine 24XP is scheduled to be launched in 2018.
Numarine has also announced the sale of the seventh hull of the successful
60FLY
. The contract signing took place on the first day of the 2016 Fort Lauderdale International Boat Show.
The model was first introduced just a year ago, in the intervening time demand has been extremely high. All seven of Numarine's 60-foot flybridge yachts have been sold in the United States.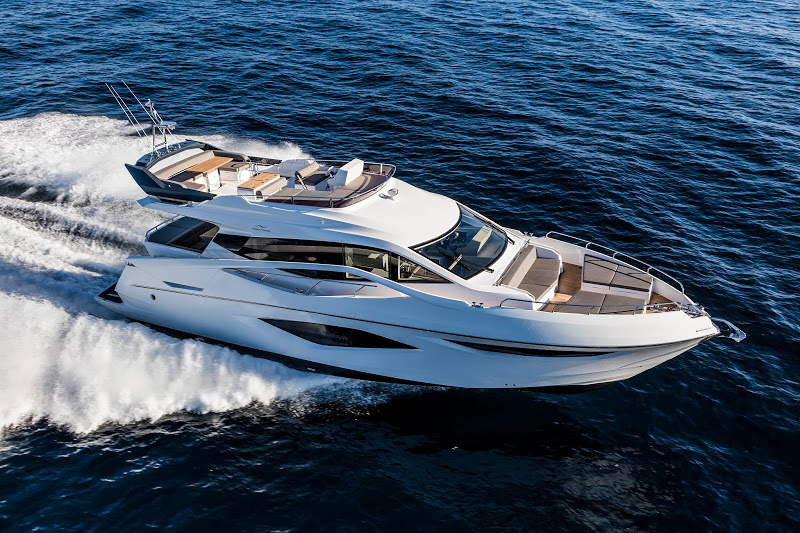 The Numarine 60FLY is 18.4m long and 5.15m wide. She has a sporty exterior styling, a functional interior and a traditional yard layout. She has the largest interior volume of all the 60-foot competitors. The concept, exterior and interior design is the work of Numarine designer Ken Yalman. Umberto Tagliavini is responsible for the naval architecture and Gurit for the engineering.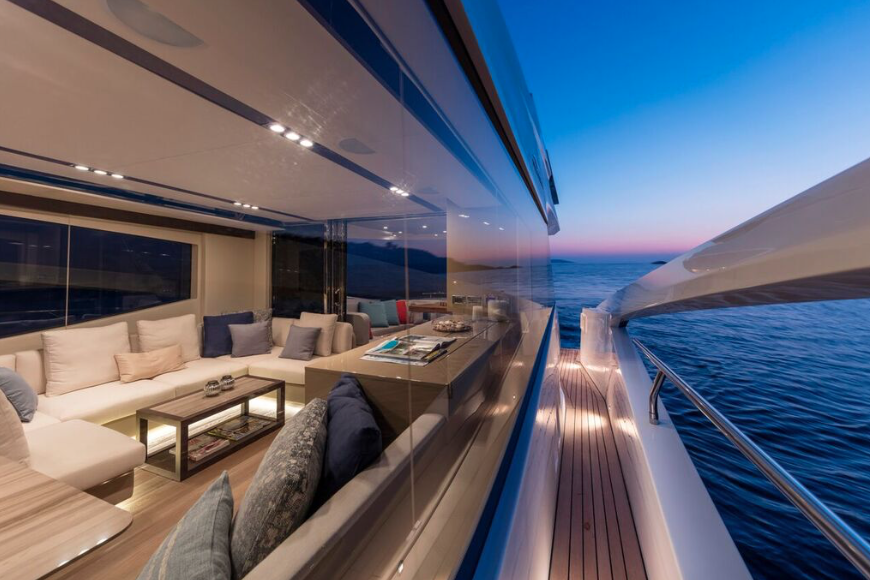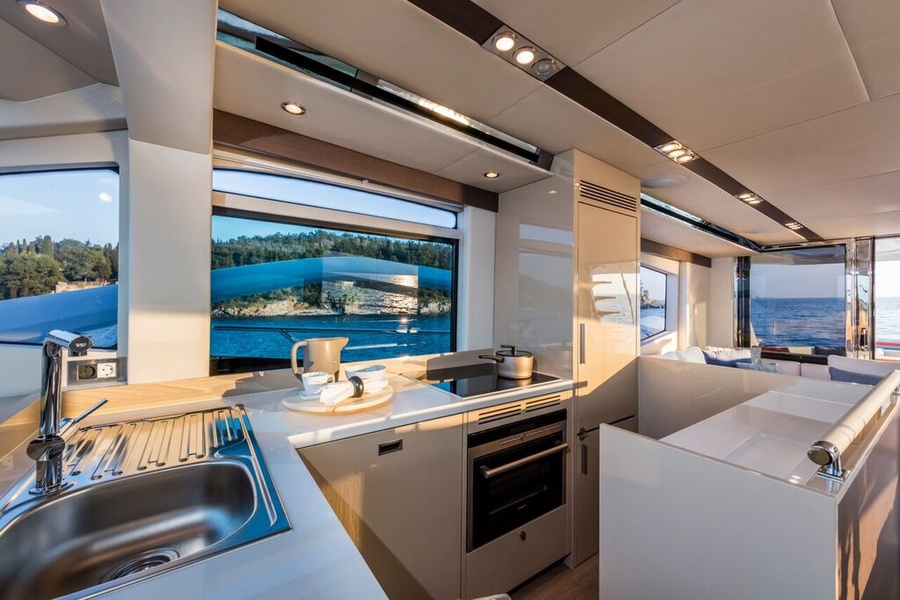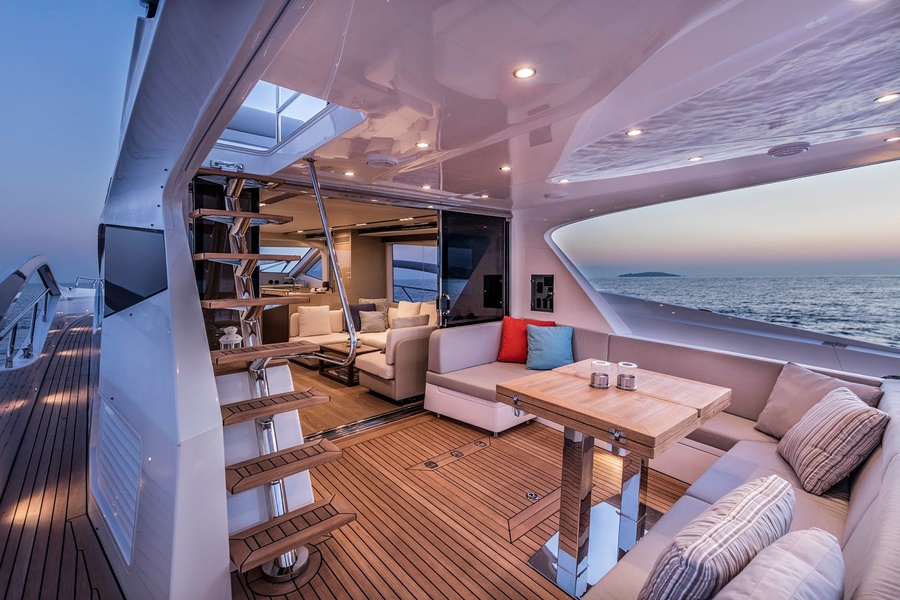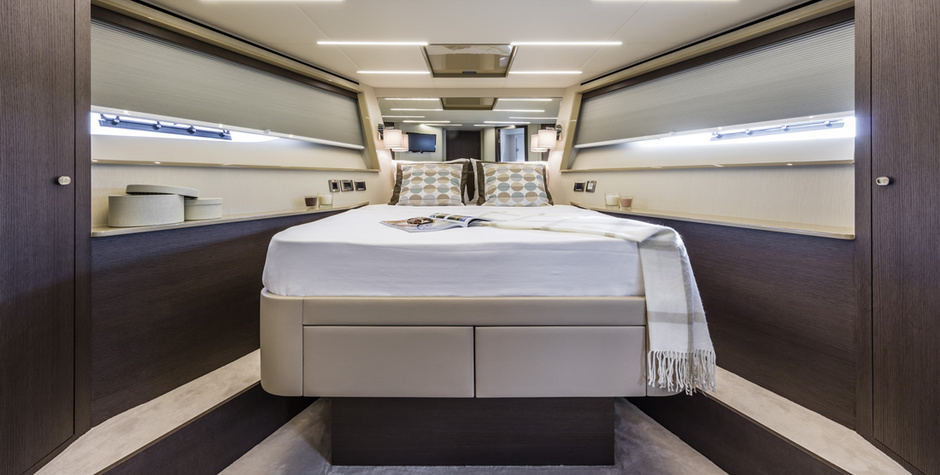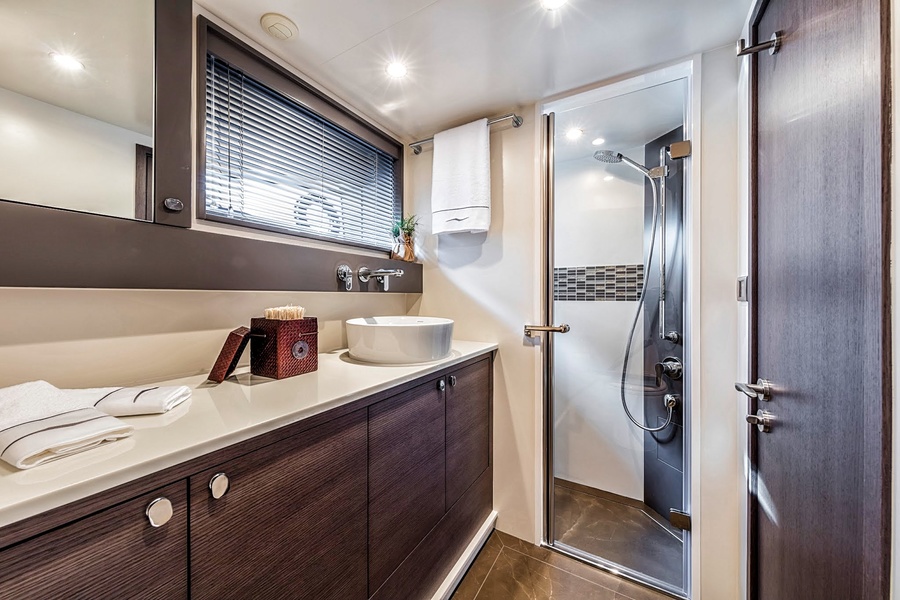 Two Volvo Penta IPS 950 engines are installed on board the yacht, propelling her to a top speed of 35 knots. Cruising speed is 28 knots (with IPS 1200 engines). The IPS system provides a 30% saving in fuel consumption and CO2 emissions, as well as a 50% reduction in noise pollution, 40% better cruising range and 20% higher maximum speed.