French sailing yacht builder Amel has unveiled the smallest yacht in its range: the 15-metre Amel 50.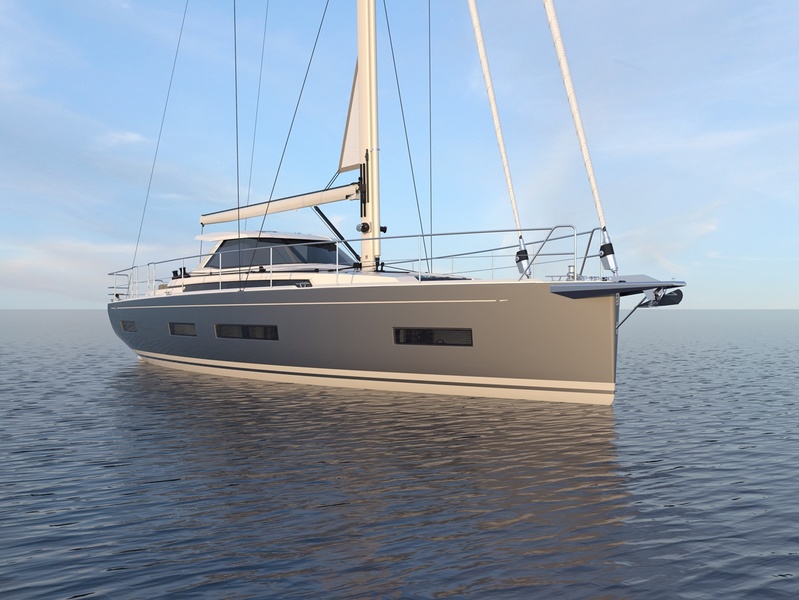 It was not a coincidence that the yard decided on 15 meters. The challenge was to create a compact, affordable and yet versatile family cruiser.
Thanks to its smaller size, the Amel 50 will always find a place even in a small marina.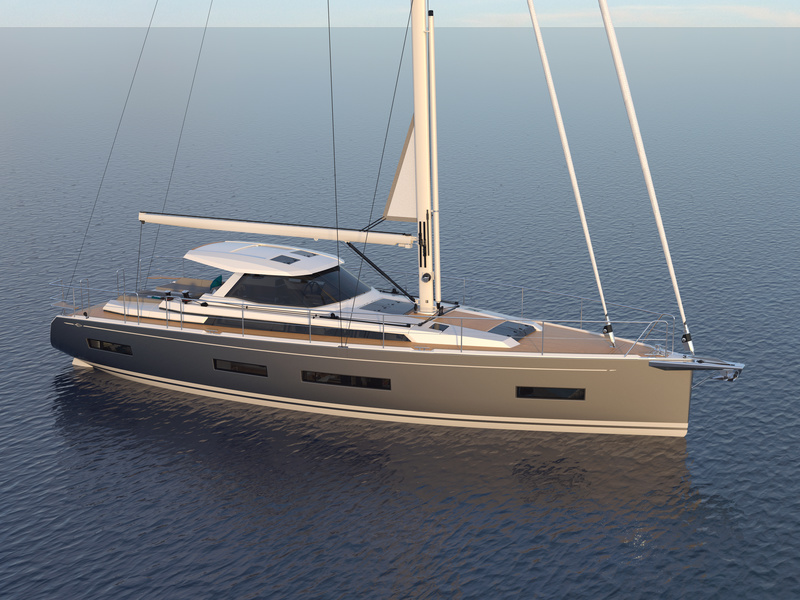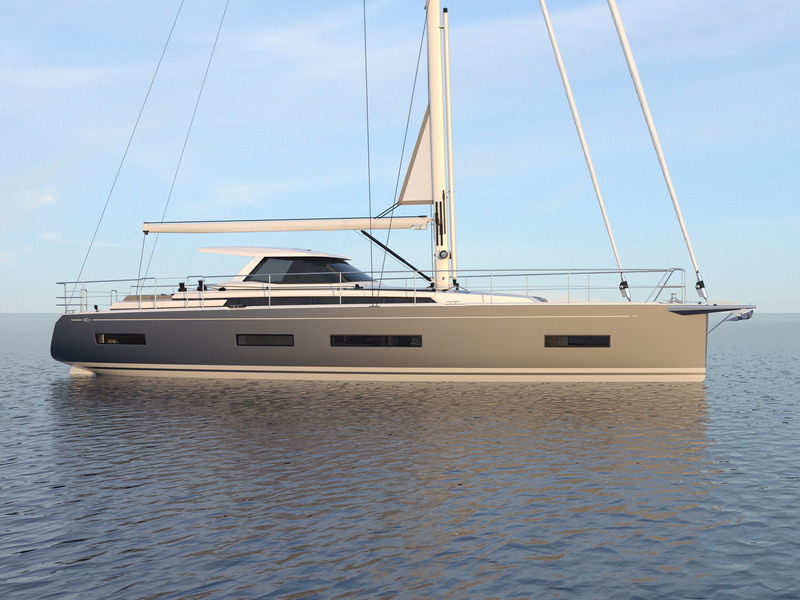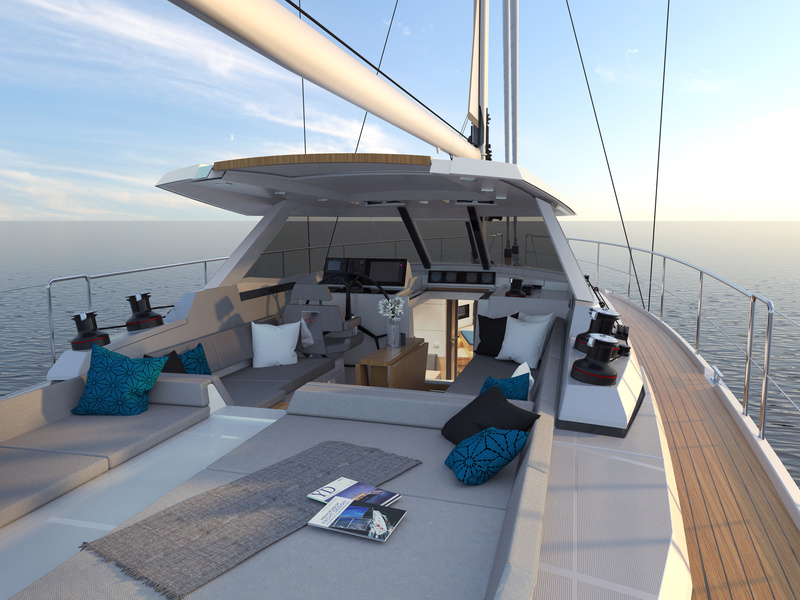 Unlike its bigger sisters, the new model is not a ketch, but a sloop.
«Developments in technical aids, like the electrically powered furling mechanism, have made maneuvering a 50-foot sloop easier, so that today a ketch is not necessary on a boat of this size», explains model architect Olivier Racoupeau.
In addition to the electric furling mechanism, Amel 50 features electric winches, a centralized cockpit control panel and an automatic jib, all for ease of handling.
The traditional Amel hull shape has been transformed in the new model.
The boat has a powerful straight bow and bowsprit, which will allow anchor and chain to be tied off the bow to provide additional sail, such as an asymmetric spinnaker or a Code Zero. A broad and flat aft ensures stability and a smooth sailing experience. The twin-peril steering wheel, also new to Amel, improves maneuverability under sail.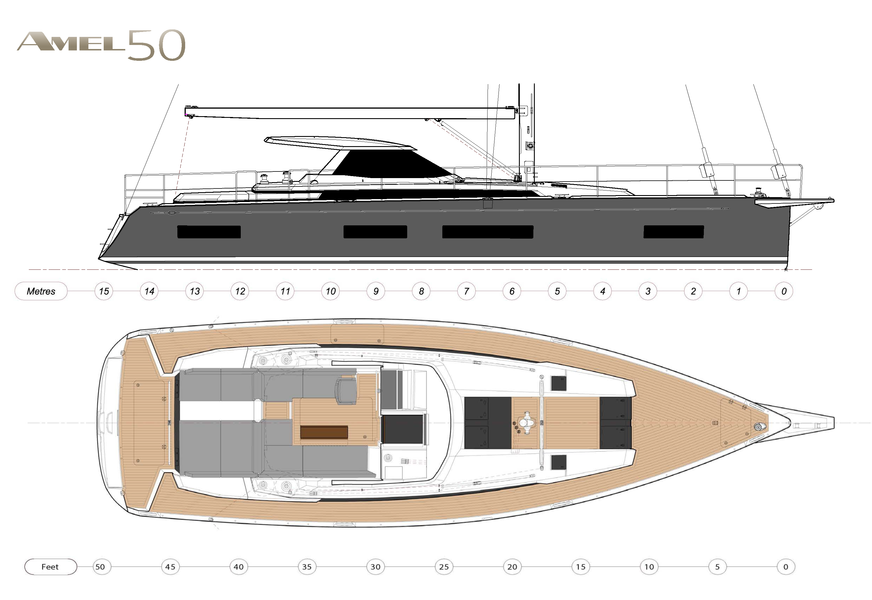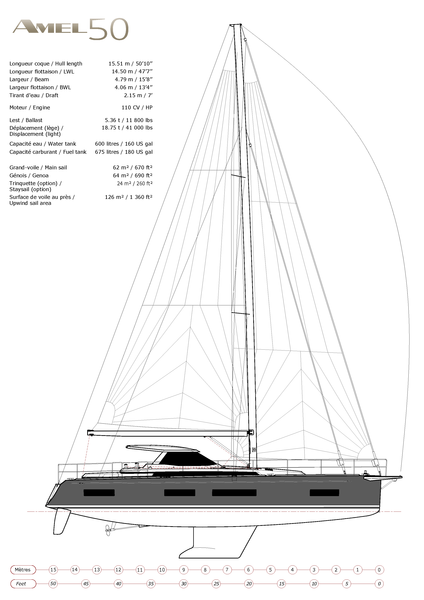 Amel 50 can accommodate up to six guests in three cabins. The layouts provide plenty of storage space under beds and benches, in wardrobes and lockers.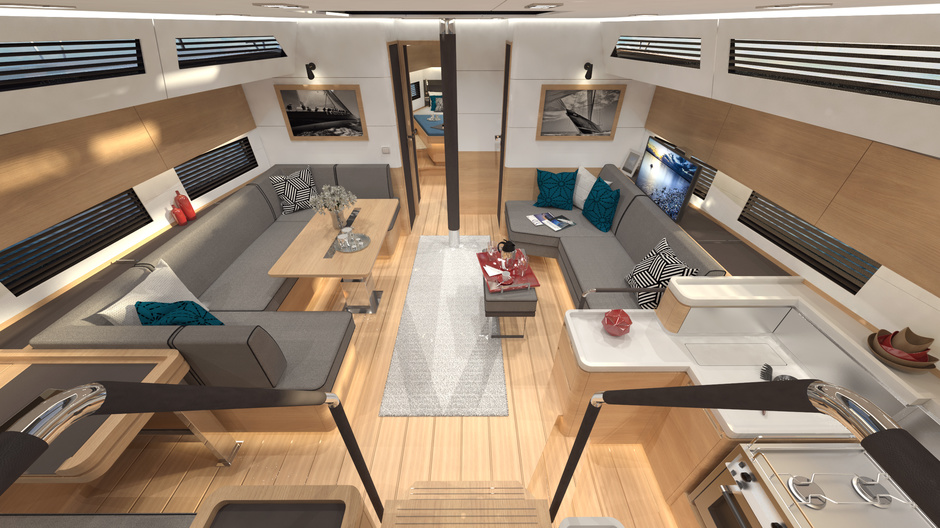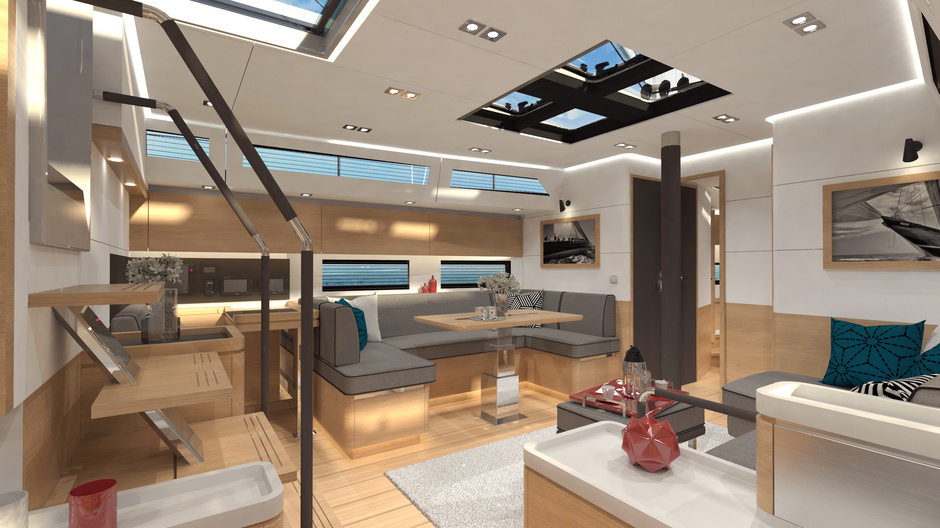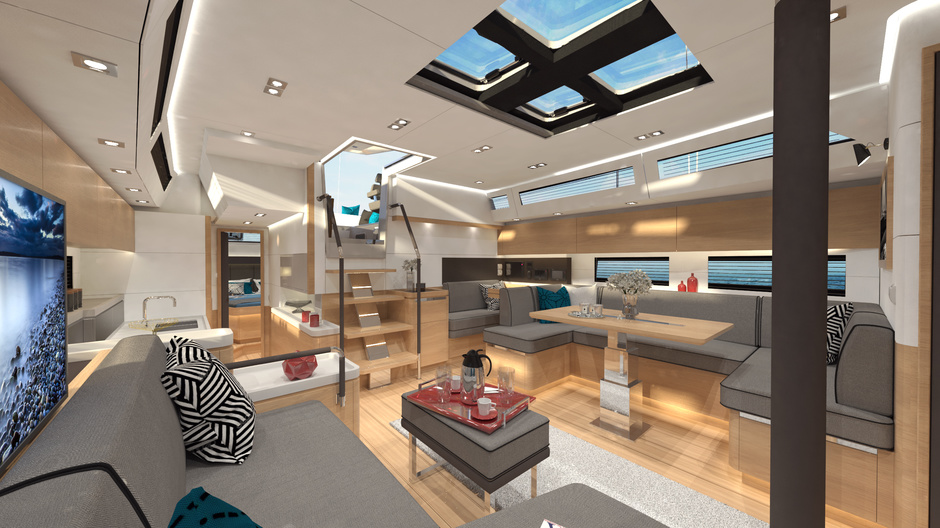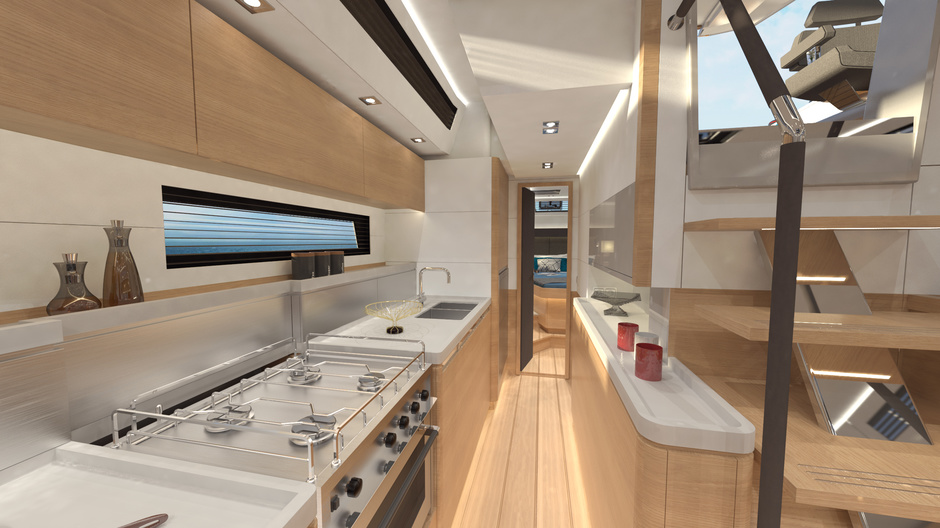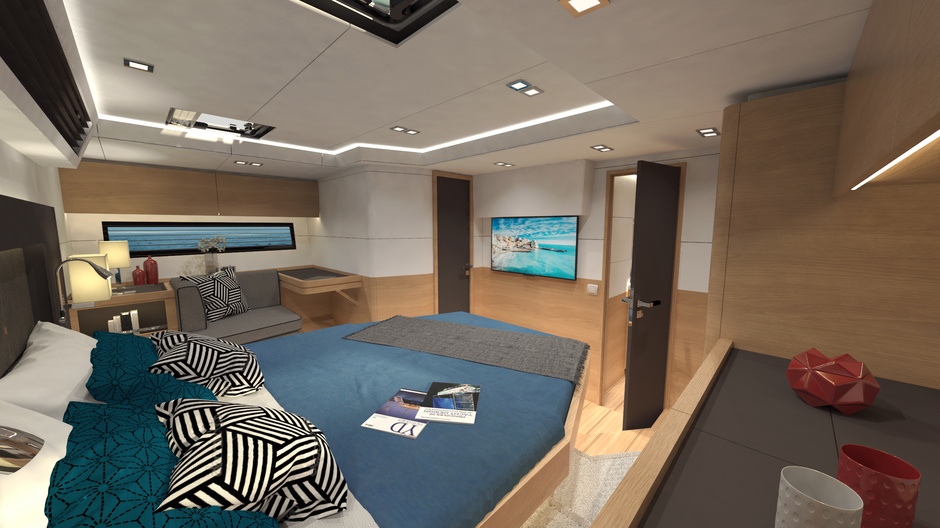 Amel 50 will be shown live at the Cannes Yachting Festival, which will be held from 12 to 17 September. A christening ceremony will also take place in Cannes.