Put up for sale back in 2016 by New Zealand' s richest man Graeme Hart, the 107-metre expedition yacht Ulysses has finally found its new owner. It's not clear how much it cost, but the seller was initially asking $195 million for it.
Ulysses thus became the most expensive yacht sold in 2017, surpassing the 85-metre Solandge by
Lurssen
, which was billed for €155 million.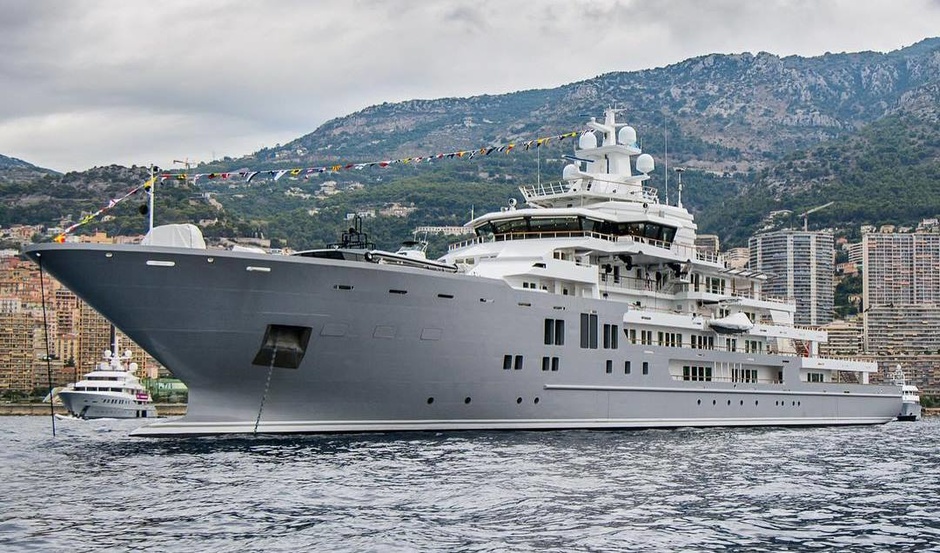 Hart entrusted the construction of the 107m project to Norwegian shipyard Kleven in 2013, noting that he was looking for the best combination of quality standards, delivery times and price when choosing the contractor. Apparently he liked working with the Scandinavians because a year later he ordered a second similar boat of 116 meters in length.
«I am very pleased with the quality of work done by Kleven and the way our organizations worked together to bring this exciting project to life»," Graham Hart said in November 2014.
Built in steel and aluminum, the Explorer accommodates 30 guests and 42 crew members aboard. An entire deck is dedicated to the yacht's owner. The exterior of Ulysses was designed by Oscar Mike Naval Architects and the exterior by H2 Yacht Design.
Ulysses has a heated 11m pool, Jacuzzi, sauna, gym, spa, cinema, 8 dining rooms, 5 bars, helipad, guest and service elevator. The yacht's garage is filled with water toys from motorcycles to surfboards.
Powered by twin Caterpillar engines, the vessel has a speed of up to 16.8 knots, and at a cruising speed of 15 knots offers an impressive range of 8,500 nautical miles.