Italian boatbuilder Perini Navi is extending its vision for superyacht tenders with a new 25-metre aluminium hybrid designed to be the support vessel for a 50-metre sailing yacht of the same legendary brand.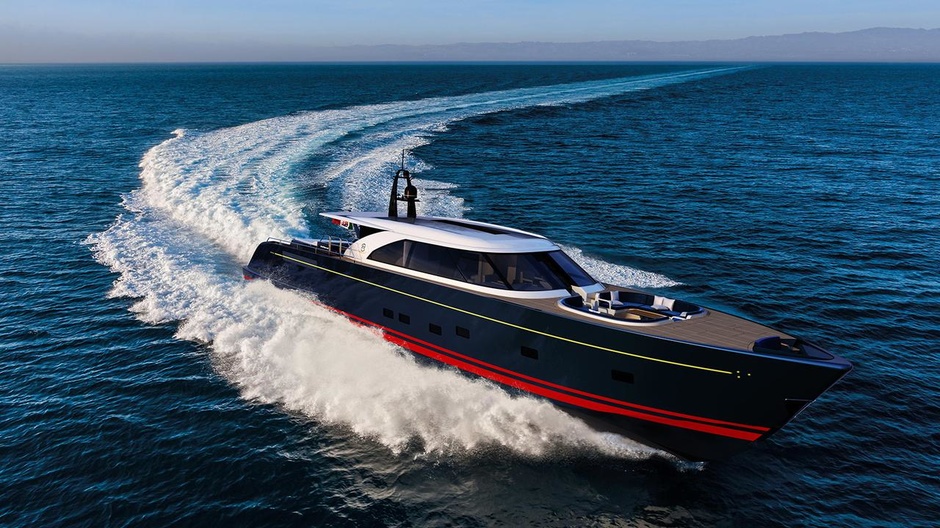 The supertender, which will be ready in early 2019, was designed by the yard's chief designer Franco Romani and commissioned by the owner of the main boat. The customer «wished to explore the coastal area on something more substantial than a conventional RIB».
As a result, the designers developed something in between a support vessel and a tender.
The new vessel has been designed in the style of its more imposing predecessors Exuma и Galileo G and is endowed with characteristics typical of all Perini Navi boats.

Features include a modern interior design that easily adapts to the owner's and guests' needs, and a recessed foredeck seating area that allows for discreet photography of birds and marine life. The state-of-the-art tender will be equipped with two unmanned aerial vehicles for reconnaissance of unfamiliar areas, among other features.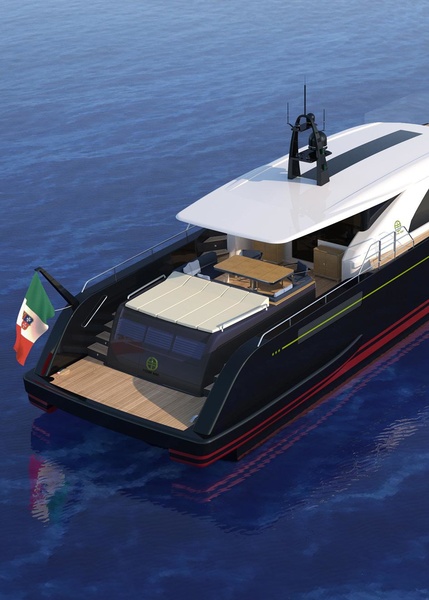 The boat can accommodate 6 guests in three cabins, one of which is full beam. Apart from that, there are 2 sleeping berths for the crew on board.
The 25-meter eco-tender is propelled by a diesel-electric propulsion system consisting of two 1,627 HP MAN engines and Hamilton water jets. At full speed, the yacht can reach more than 30 knots.
For exploring marine parks and other environmentally protected areas, a zero-emission mode can be used where the water jets are powered by a rechargeable battery.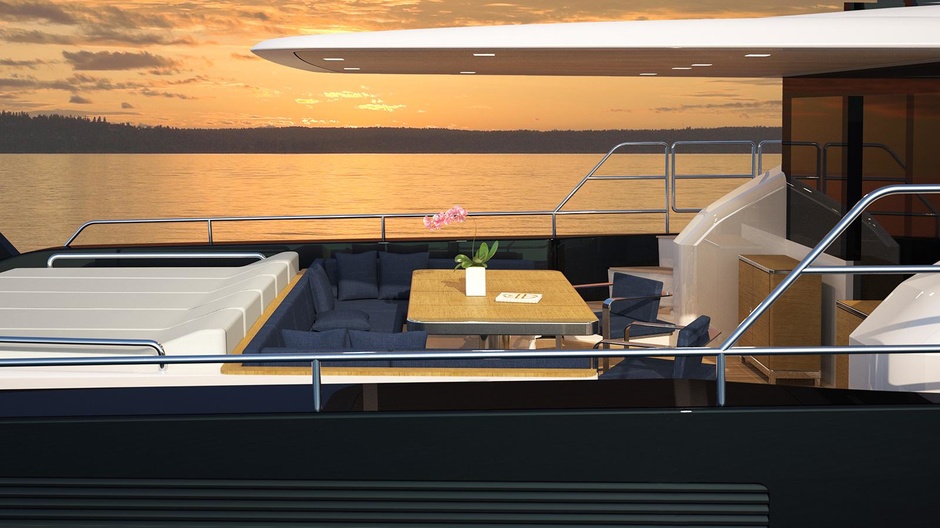 Recall that this autumn the Perini Navi Group has consolidated its sailing and powerboat lines under one brand. The yard is currently working on the completion of the 42-metre sloop E-volution equipped with electric propulsion, not typical of sailing yachts.