British shipyard Princess Yachts has announced a collaboration with BAR Technologies to create an all-carbon powerboat «a brand new class», following the release of photos of the mystery vessel at the gates of Ben Ainsley Racing.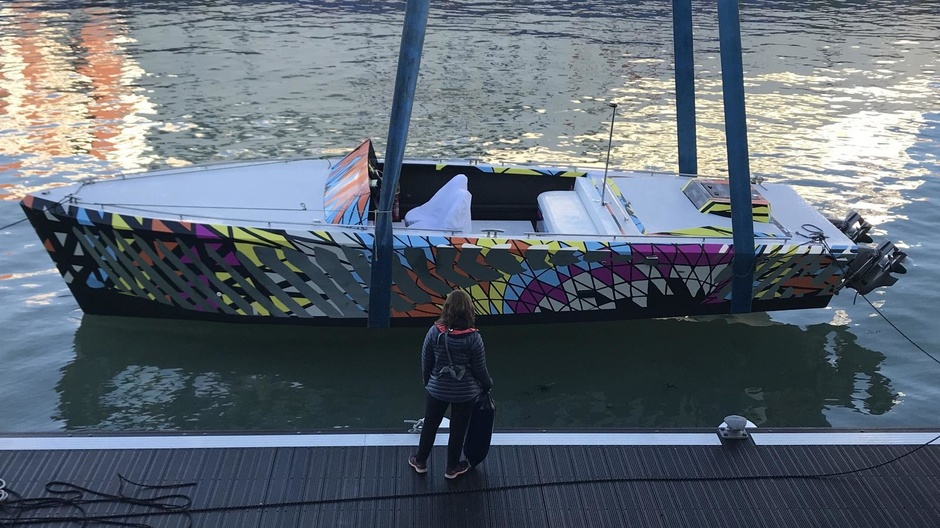 Details of the intriguing new project are being kept under wraps, but the manufacturer says it is 30 and a half feet (10.6 meters) long.
BAR Technologies has been set up to use the design expertise, technical skills and resources gained through Land Rover BAR's participation in the America's Cup to build boats.
Its involvement in the project suggests that the vessel will be fitted with foils. However, it remains to be seen whether it is possible to somehow adapt the propulsion system with a tilt-up column to operate it while the hull is lifted above water.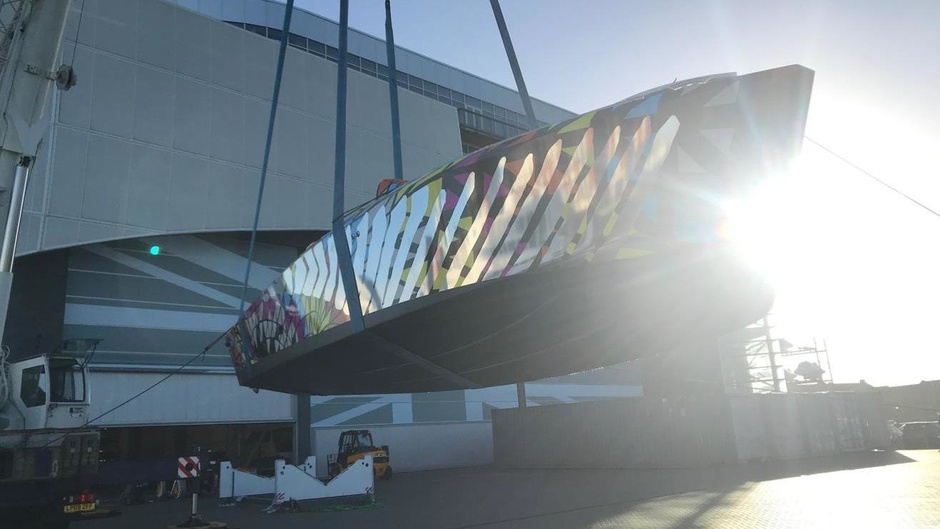 Antony Sheriff, Executive Chairman of Princess Yachts, said: «We can't reveal any more details at this stage. We are confident that this brand new class of yacht, which is one of the most exciting and revolutionary products Princess has developed, will be this year's most sought-after product».
The multi-coloured cloak, which exposed the boat to the paparazzi, was designed by Katie Sheppard from Plymouth College of Art, winner of a camouflage design competition organised by the yard.
This type of camouflage, originally devised by Norman Wilkinson for 19th century warships, features a particular geometric pattern that does not conceal the ship but distorts its outline, misleading witnesses.