The 116m superyacht Ulysses from Norwegian shipyard Kleven has set sail for the Mediterranean to open her first navigation season. Explorer is designed for long expeditions and conquering rugged seas in luxury and comfort.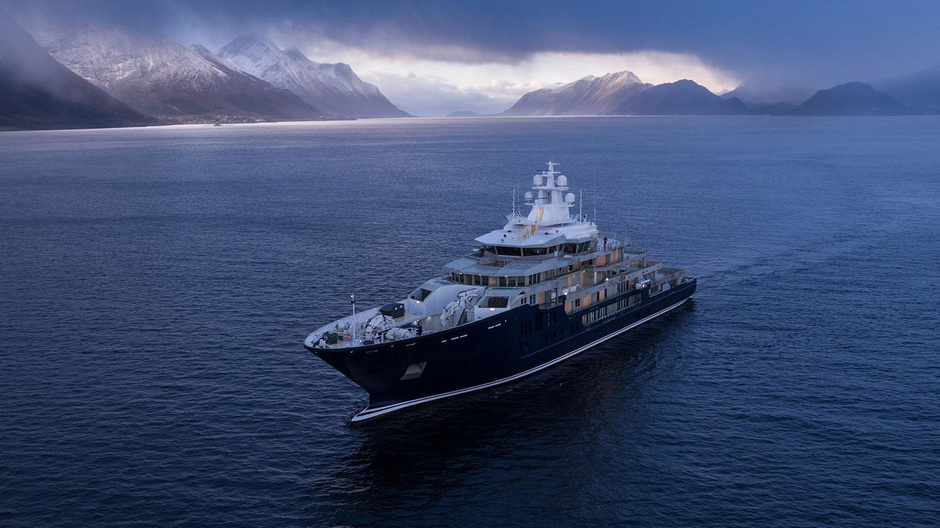 Ulysses was designed by Marin Teknik in collaboration with naval architect Kyle Dick of Oscar Mike Naval Architects, with the interiors designed by RWD.
The creation of the yacht was done in three stages. First the hull sections were built at CIG Shipbuiding in Poland. Then they were delivered to the Kleven shipyard in Ulsteinnvik, Norway for assembly. The final stage of interior and exterior finishing took place already at the docks of the German shipyard Dorries Marine in Bremerhaven.
The vessel was launched in March 2016 and passed sea trials in Norway last year.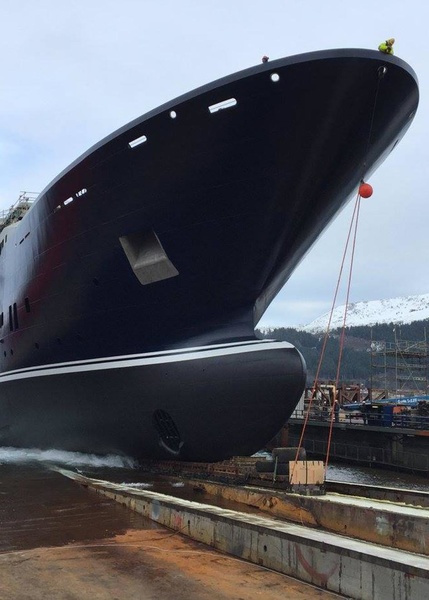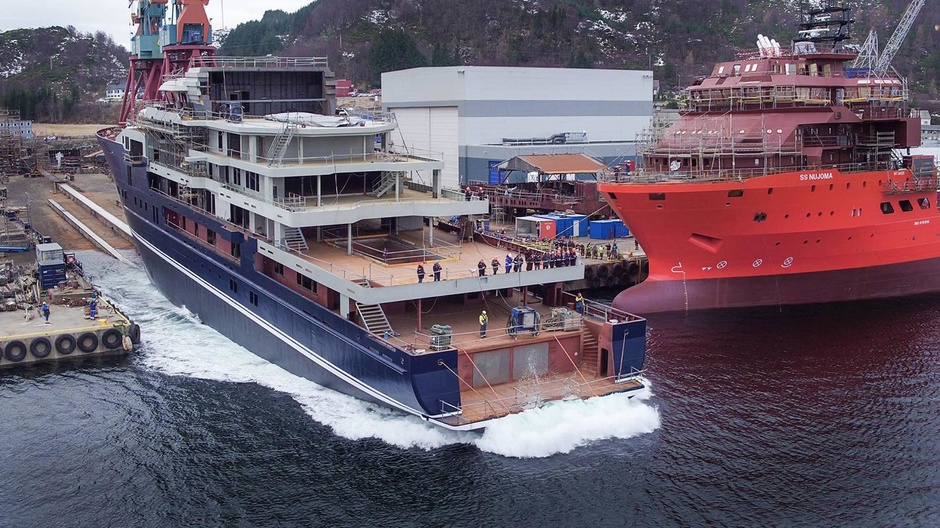 The boat was commissioned by New Zealand billionaire Graeme Hart, who until recently owned a 107m version of the vessel. Ulysses' younger sister, now called Andromeda, became the most expensive yacht ever sold in 2017, with a price tag of $195 million.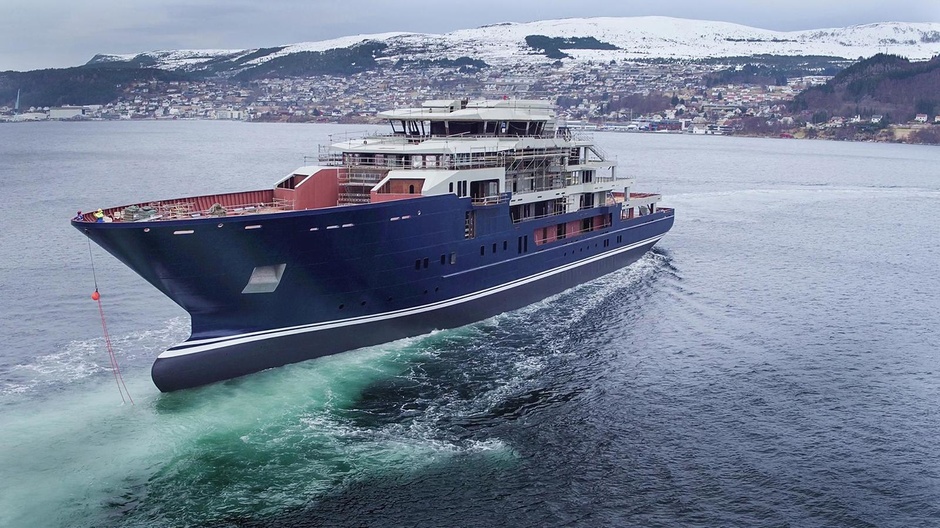 The upper deck of the 116-metre Ulysses houses a Bell 429 helicopter storage hangar, while the lower deck houses a garage with a fleet of speed and pleasure tenders, including the 21-metre Princess 68. The yacht's impressive 18m beam enables her to accommodate up to 66 guests.
Kleven is currently working with the German superyacht giant Lurssen on another expedition vessel that will be 100m long.