Frenchman Loïc Lepage will no longer participate in the Golden Globe Race, a round-the-world singles regatta. On 20 October, three-metre waves and 25-knot winds broke the mast of his yacht Nicholson 32 Mk X in two places«Laaland».

One of the pieces of the mast damaged the hull near the keel and the boat is now flooding at a rate of 160 liters per hour.

According to the Golden Globe Race (GGR) official website, Lepage has successfully coped with the leak and there is no threat of the boat sinking anytime soon. The athlete got the engine running, which was also a problem due to water inflow inside the boat, and is now heading north towards Perth,Australia, towards the rescue boats.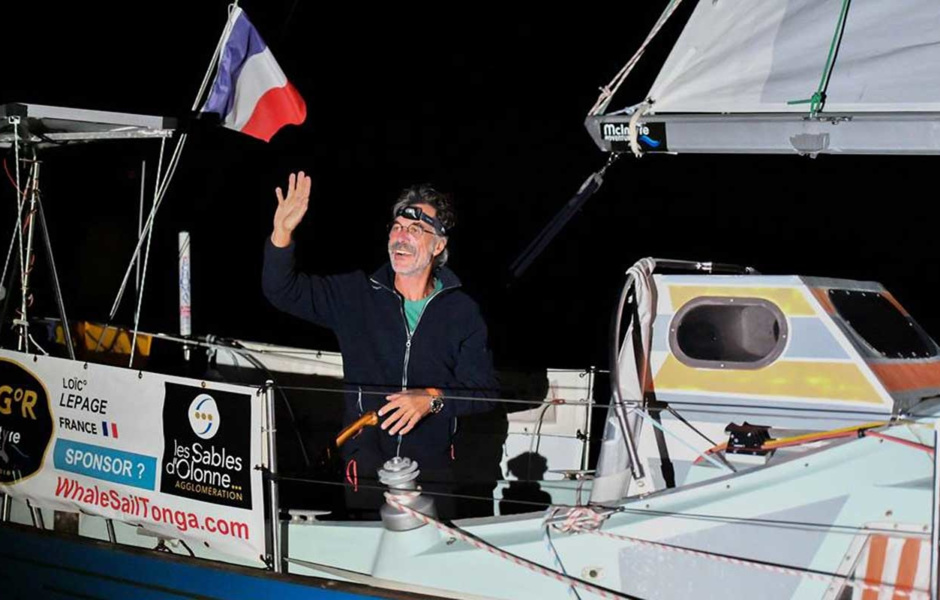 Lepage first notified regatta organizers of the mast breakdown around noon on October 20. For the next five hours, he still planned to hastily set improvised sails and make his way unaided to Fremantle, off the coast of Western Australia. However, after discovering a leak and the wind increasing to 40 knots, the Frenchman had to abandon this idea.
The closest motor powered yacht to Lepage was the Tradewind 35 Puffin of American IstvanKopar, 480 miles to the east downwind. Thus, Kopar could not move towards Lepaj.

By 3 a.m. Sunday morning, the Beneteau Ocean 43 Alizes II's captain Francis Toland, from another round-the-world regatta, and a Shiosai dry cargo ship responded to a rescue request.
LePage had previously made a stopover in Cape Townfor repairs and water resupply. Lepage's biggest concern during the repairs was the mast. Yet he risked to keep sailing to realize his dream of sailing solo around the world. For this Golden Globe Race, Lepage has been preparing for the past three years.
Dutch GGR rider Mark Slats ' Rustler Ohpen Maverick, meanwhile, is in second place at the Tasmanian checkpoint. The gap between him and the race leader, 73-year-old French Rustler 36 Matmut captain Jean-Luc van den Heede, narrowed from six to just over five weeks. In third place, two weeks away from Slats, is Estonian Uku Randmaa on the Rustler 36 One and All.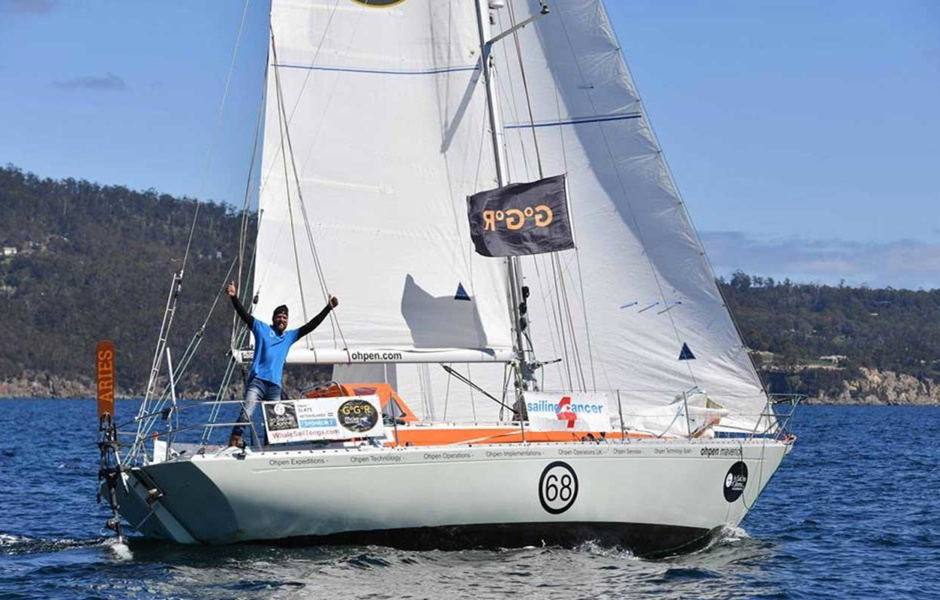 Eleven days behind the front three is the only female competitor in the race -Susie Goodall from the UK. During the last 24 hours her yacht was grounded by the mast three times and fresh water tanks were almost empty.

Russian Igor Zaretsky on Endurance 35 Esmeralda is still in last place. He is more than a week before his nearest rival. Last week Igor had to climb the mast to secure a fallen boom. «Physically it was a very demanding job, after which the man admitted that he can hardly bring a cigarette to his mouth». The real reward, however, was watching the whale, which came up just ten metres from the boat.