French shipyard Dufour has unveiled a new yacht at the forthcoming Dusseldorf Boat Show. This will be the 16.35m Dufour530.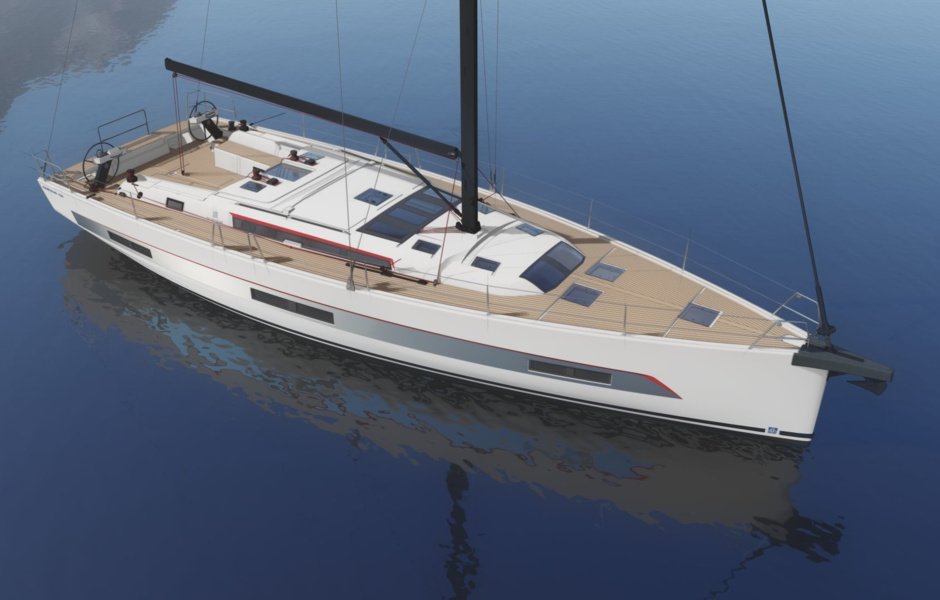 She will be built in three modifications: Easy, Ocean and Performance. The main differences will be in the deck layout.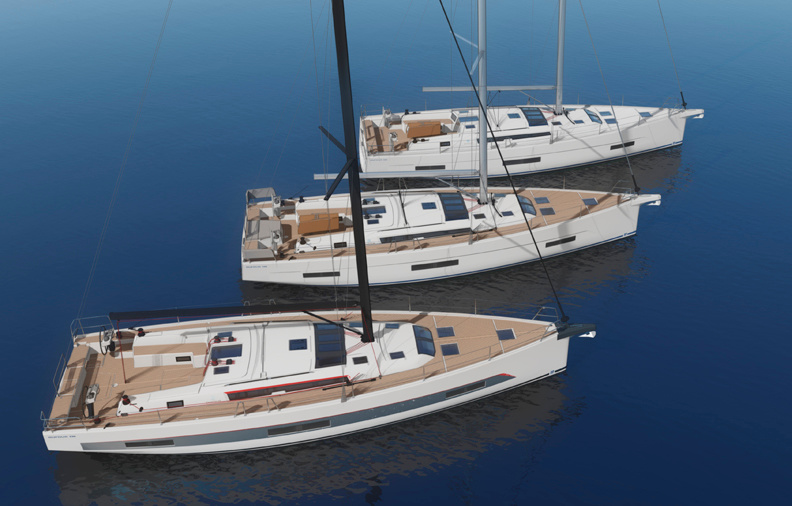 True to its name, the Easy version will be the most laconic one. It will be suitable for owners who will buy a yacht for simple cruising. The rigging controls will be within easy reach of the helmsman.
Ocean will be a more traditional boat. Part of the halyards and sheet sheet pins will be on the superstructure, the other part on the helmsman's side. This set will be completed by two winches for genoa and mainsail control. A wide boom carriage for mainsail boom control will extend the full width of the superstructure top.
The Dufour 530 Performance continues the tradition of other Dufour yachts designed specifically for racing owners. She will be distinguished from other Dufour 530s by improved mast, boom and hydraulics system, increased sail area up to 20 square meters as well as additional winches.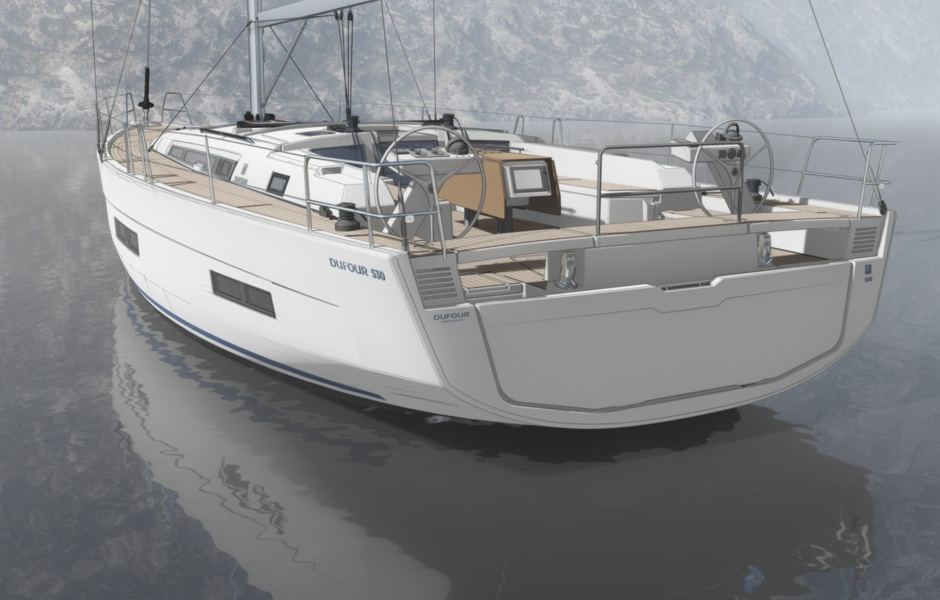 The aft area of the Dufour 530 has been designed so that the yacht can be accessed from both sides of the swim platform. The entire cockpit can be shaded by a semi-permanent awning roof.
A step can be taken up to the side deck for safe access to the foredeck. At the same time it creates additional storage space for small items needed for boat management. The technical units under the transom are accessible through hatches in the cockpit floor and in the transom itself.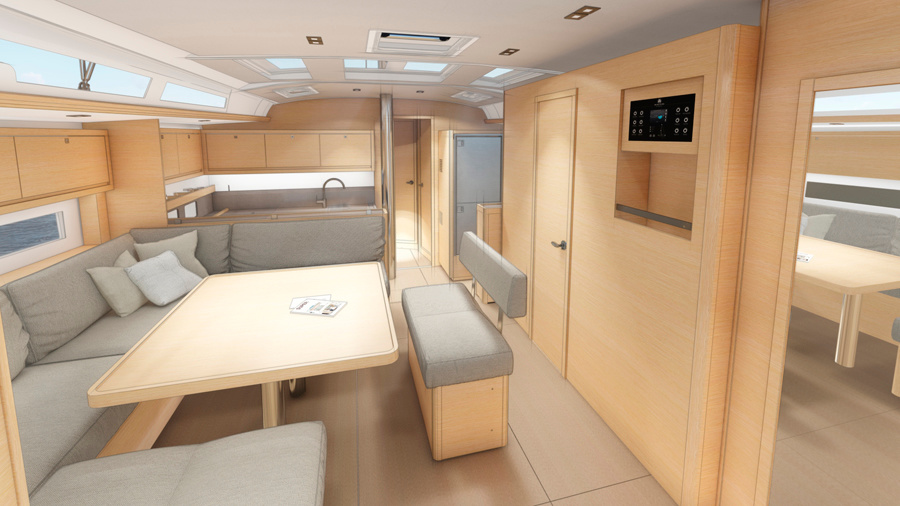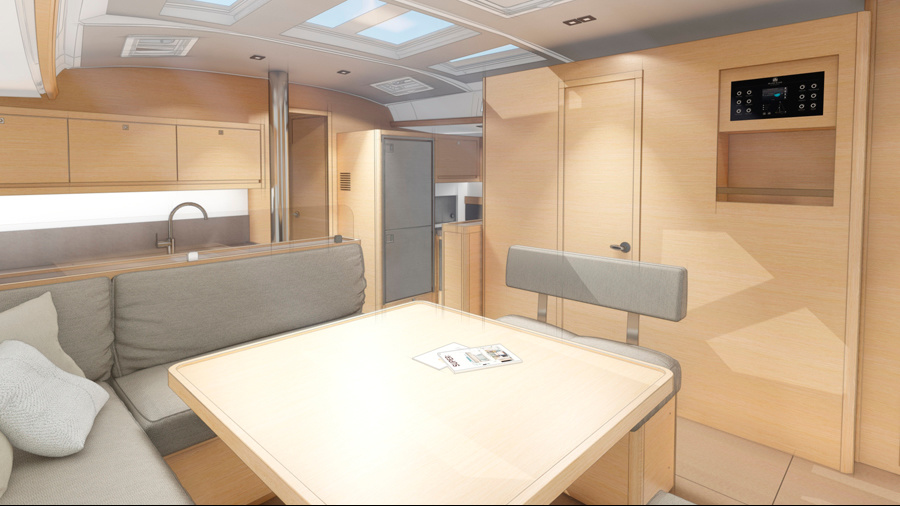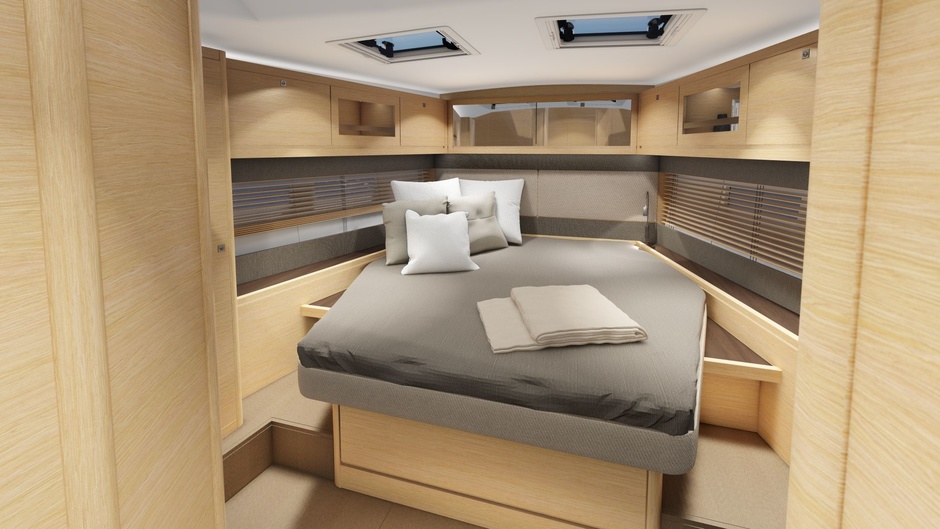 The maximum width of the Dufour 530 hull is 5 meters which makes living space on the boat quite spacious. Depending on the owners' demands, the layout may vary from three to six cabins.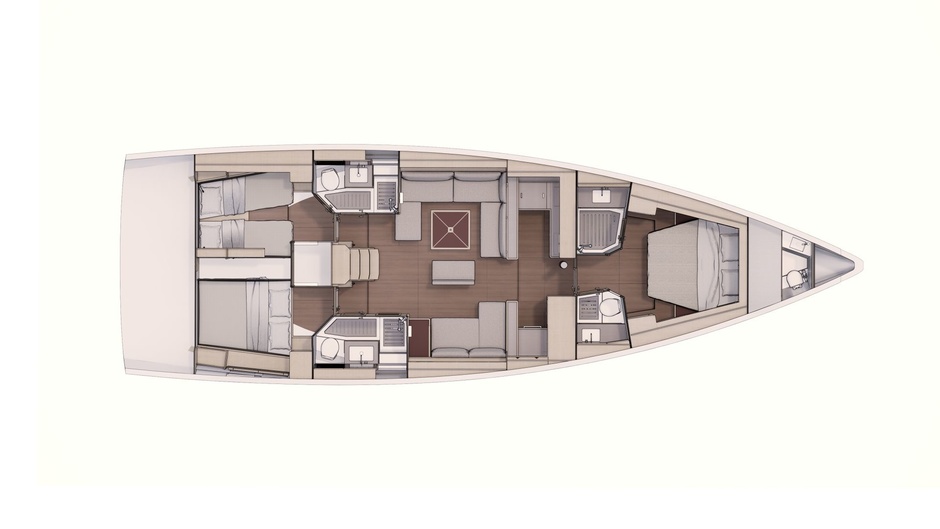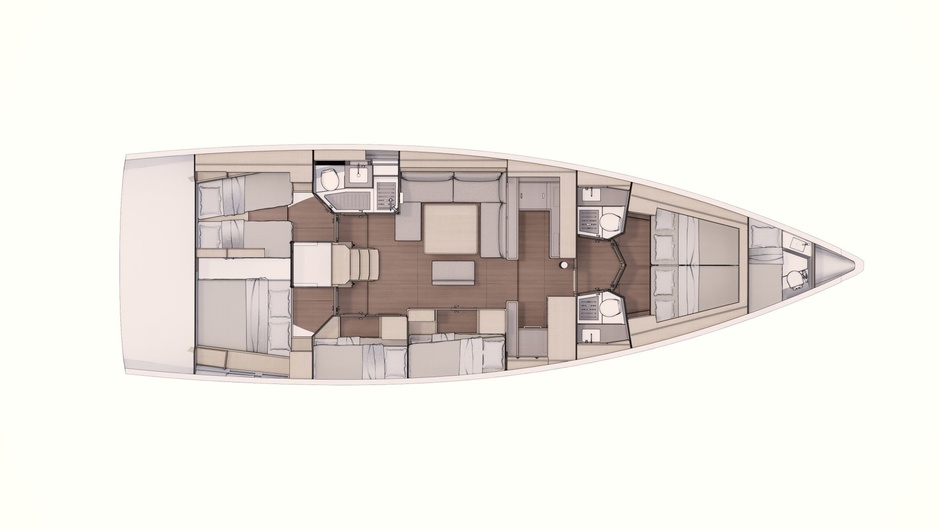 The base price of the sailboat will be €300700 excluding taxes.