One of the most interesting news of last week came at the end, on Friday evening. The editors were so impressed that they did not even write about it at once, but took time out for a few days to reflect.
And the news is as follows. The Russian sailing team «Synergy» has announced that their general sponsor for the upcoming RC44 season is Heesen Shipyard from Holland. Heesen specializes in fast motor yachts from 35 to 65+ meters. In the world of big boats it is recognized as one of the most respected shipyards. The shipyard's proud 2012 logo will be featured on the mainsails, gennaker and sideboards of «Synergy». As conceived by the marketing department of the Dutch, the RC44 regattas will play an active role in the promotion of the yard. Heesen will be taking its potential clients to the events and unobtrusively demonstrating to them all the possibilities of its yachts in natural environment.» In addition, VIP guests to the shipyard will most likely have the opportunity to drive the RC44 «Synergy» sports car «. In total 5 regattas are planned in the RC44 calendar for 2012. The first of them will start tomorrow, February 8 on the Canary Island of Lanzarote.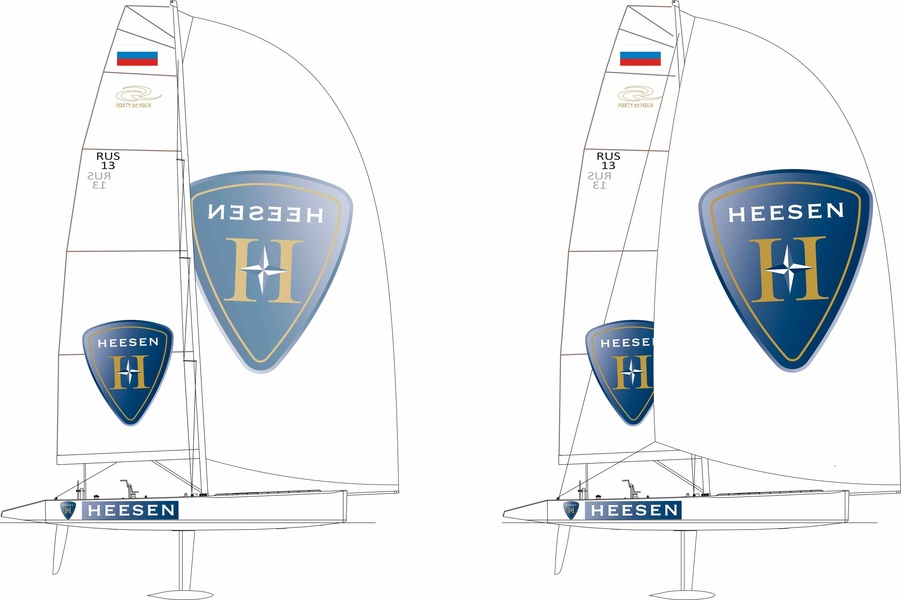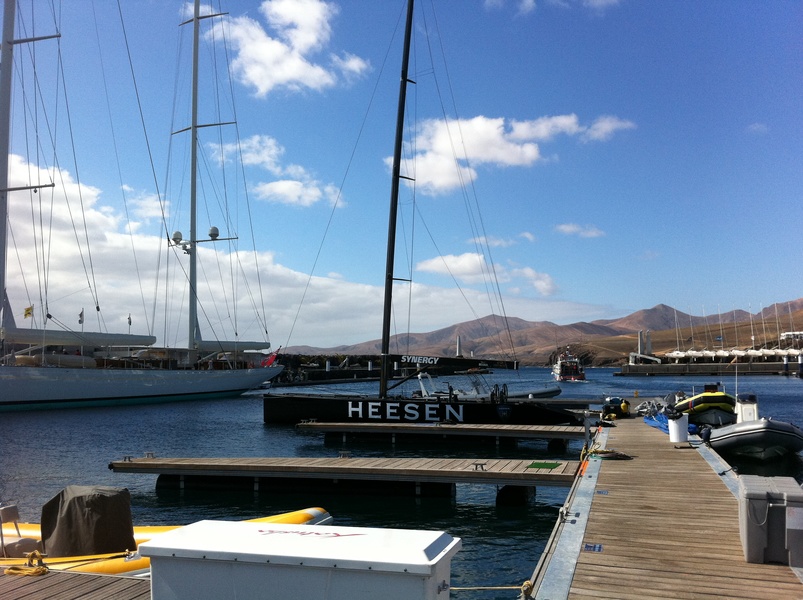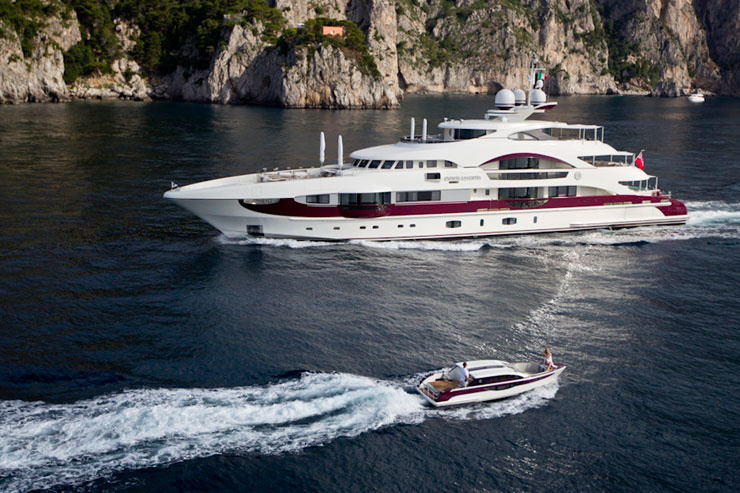 What's noteworthy about this news is that the marketing partnership between motor and sailing yachts is quite rare in itself.
For the first time a sailing team from Russia has a serious European sponsor. After a series of brilliant victories last year, this is yet another sign that Russian sailing, represented by its locomotive «Synergy», has gone global.
As we see it, the fact that Heesen built several boats of 50 m caliber for the co-owners of «Synergy». But we don't want to think that the shipyard's sponsorship of the team is just a «giveaway to the» boys. RC44 is by far the most popular «owner» class with a lot of wealthy people participating. It's already raced by Oracle head Larry Ellison, partners in Gunvor Torbjorn Tornquist and Gennady Timchenko, and Kirill Podolsky, owner of the Valars agricultural holding company. All these people, as well as their friends and partners who come to visit regattas, can potentially afford a Heesen boat, and even more than one.
And not to get up twice, check out this great fresh timelapse video of Heesen assembling the hull of their largest 65m boat to date: