Inventor Russell Randall begins selling a propeller-powered velocatamaran. The Seahorse, a vessel propelled by footwork and propelled by an overhead propeller, is available in two variations, a 14-foot hull length and an 18-foot hull length. The first model costs $3,900 and the second costs $4,400.
According to the developers, the boat is very practical: it folds in half and goes through any doorway, besides, the bike has wheels and can be used as an independent means of land transportation.
The first Seahorse prototype was created back in 2001, but it was not a success and the creator had to significantly redesign it. Then another failure followed - Kickstarter users didn't want to help the project. This did not break the designer either: he found money and started to manufacture boats himself.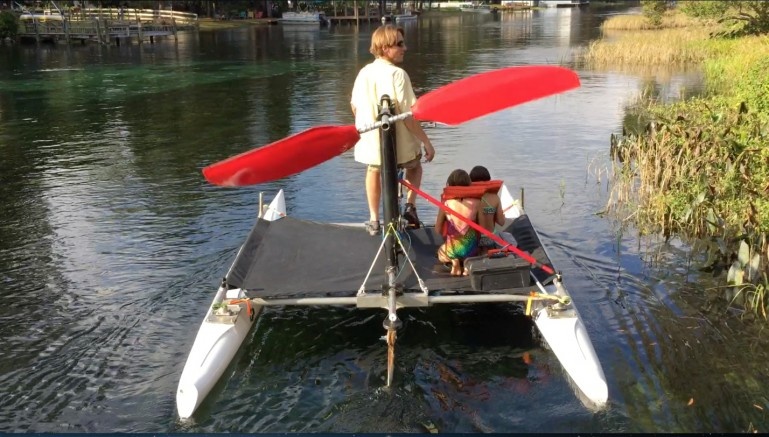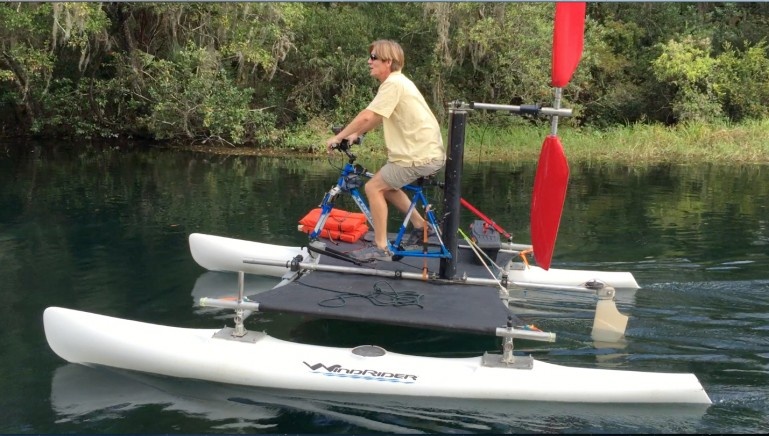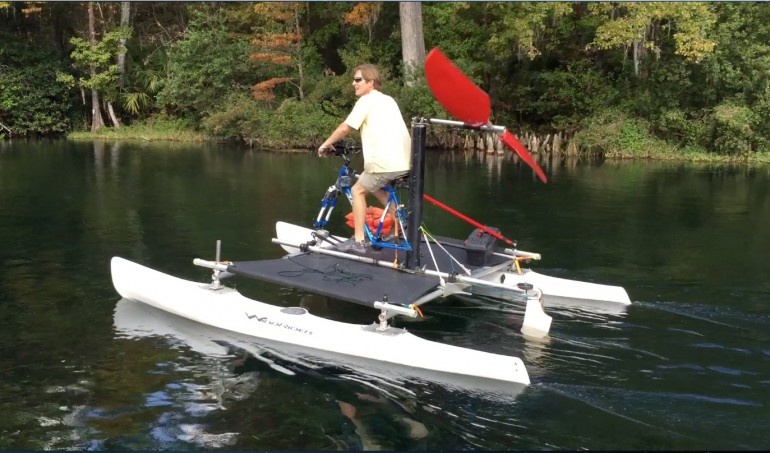 It was not the first attempt to make a bicycle and a catamaran. For example, earlier we wrote about water bikes by Schiller Sport.