La Grande-Motte in the South of France was once again the centre of attention for multihull enthusiasts as it hosted the annual Multihull International Boat Show from April 12 to 16. This prestigious event, also known as the Grande Motte, showcased an impressive array of catamarans and trimarans, attracting visitors from around the world. That is to say, the show, focused on multihulls, provided an excellent platform for exhibitors, suppliers, and enthusiasts to gather and explore the latest offerings in this thriving sector.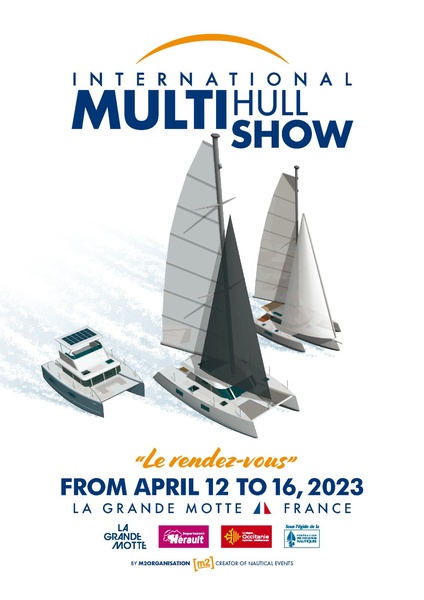 The International Multihull Boat Show, although smaller in scale than events like the Cannes Yachting Festival, plays a vital role in the industry. Certainly France, considered a true hub of catamaran design and production, seems to be the right host for this gathering. French brands such as Fountaine Pajot, Lagoon, and Sunreef showcased their innovative models alongside international participants from the United States, Italy, the United Kingdom, South Africa, Australia, and other countries. This global presence demonstrates the widespread interest and appeal of multihulls among private owners and charter clients.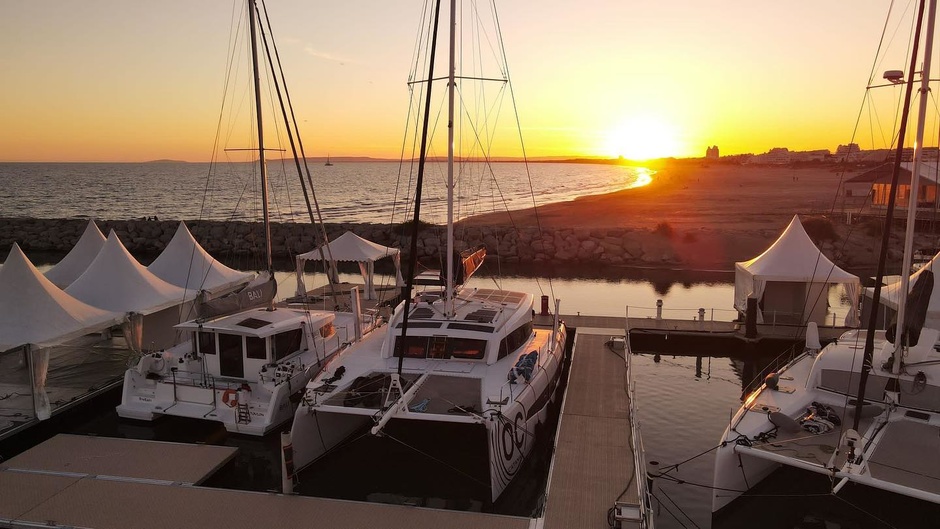 The Multihull International Boat Show 2023 witnessed several exciting innovations and trends in multihull yacht design and technology. And its list of exhibitors serves as a comprehensive guide to modern multihull yacht builders. Further, we'll be delving into some of the highlights of the show.
Catamarans with electric propulsion and wise energy management
Multihulls with innovative layouts and design
Catamarans of emerging brands and builders
Sustainability and eco-responsible materials in multihulls
The Multihull International Boat Show 2023 brought together industry leaders, emerging brands, and passionate enthusiasts and celebrated advanced yacht design and technology from electric propulsion systems to innovative layouts and sustainable materials. This year's show proved to be a platform where excellence and innovation converged, shaping the future of multihull yachting.