The fire hero of ItBoat, the Russian team Synergy, started the race in Miami in RC 44 class with three victories in five races and is in second place in its group.
On Tuesday, Miami started the last regatta of the year in the RC 44 class - ORACLE RC 44 Cup. The first day was held in the wind with a speed of 17-20 knots and cool weather by local standards.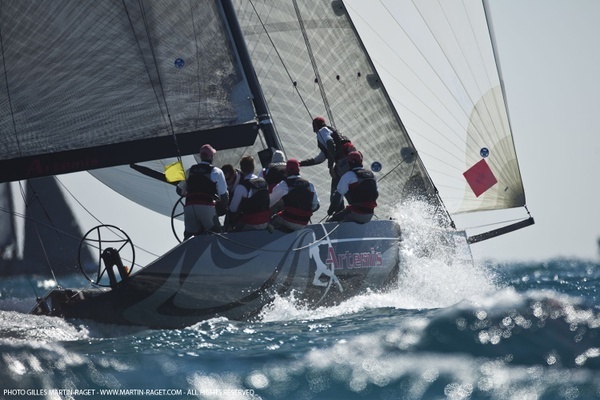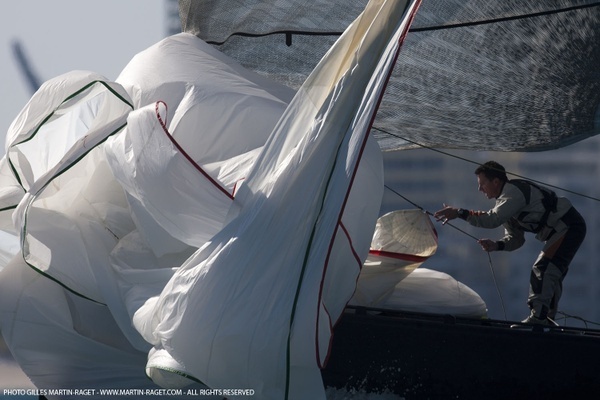 "Synergy, which competes in the all-Russian line-up with helmsmen Maxim Logutenko and Evgeny Negudnikov, won three of the first five match-race races, which allowed it to gain a foothold in the second line of the Alpha standings. Team Aqua took the lead here, with five victories and one defeat on the score. In Bravo Group first place belongs to Artemis - she also has five victories in six races.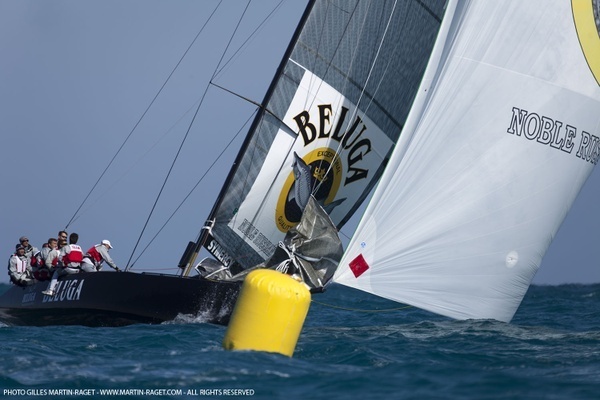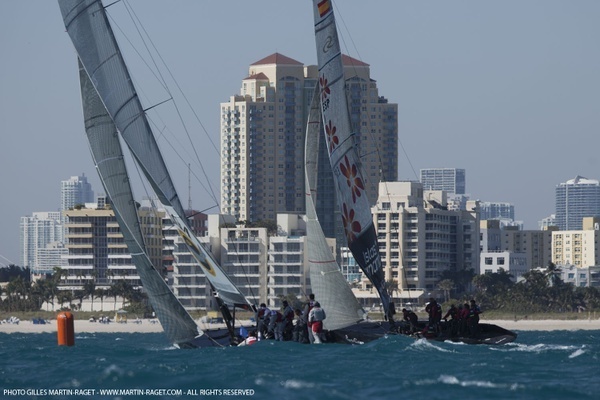 The first day of the regatta did not do without an incident. The team of Islas Canarias Puerto Calero broke the mast in one of the races. Because of this she had to urgently return to the shore and repair the yacht.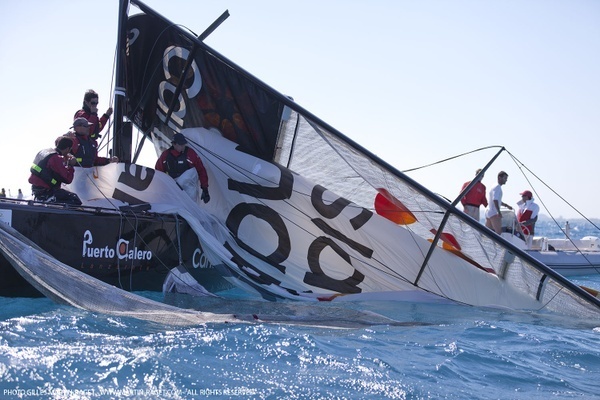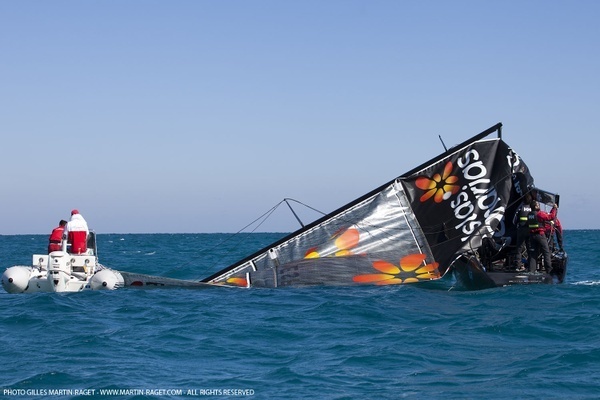 This news, by the way, in the absence of clarifying information makes you think hard. Despite the huge loads during the competition, the mast of a racing yacht that broke down on a flat spot is an outrageous event. The designers make great efforts to put a serious safety margin into the masts, and in the absence of a storm or hurricane they should not break.
Therefore, the fact that the Spaniards have a click on the mast may not be very good for the reputation of the whole class. After all, there are over twenty identical boats involved. It would be sad if a broken mast wasn't the only one.
The results of the first day
Alpha Group
1. Team Aqua (UAE) - 5-1, 5 points2
. "Synergy (Russia) Maxim Logutenko/Eugene Ugodnikov - 3-2,
33.
Team Sea Dubai (UAE) - 6-0, 4 *
3. No Way Back (Netherlands) - 4-2, 2 *3
. Katusha (Russia) - 2-4,
26. Peninsula Petroleum (Spain) - 1-4,
17. Islas Canarias Puerto Calero (Spain) - 0-6, 0

* including penalties
Bravo Group
1. Artemis (Sweden) - 5-12
. Mascalzone Latino (Italy) - 4-13
. BMW ORACLE Racing (USA) - 4-24
. 17 (USA) - 4-25
. Ceeref (Slovenia) - 2-46
. Ironbound (USA) - 1-47
. AEZ RC 44 Sailing Team (Austria) - 0-6.