Six months passed between the presentation... Bel Abri in Norwegian fjords and a boat show in Monaco. During this time, the superyacht has received the most flattering reviews from experts and the press, which once again confirmed the success of the yard's joint project. Amels and Imperial. The experience of the charters already held has shown that Bel Abri, built at the Dutch shipyard Amels, is adapted to almost any conditions, feels equally well in the northern seas and the Mediterranean. In the near future she will have a transatlantic voyage to the Caribbean islands. And this task will be solved with ease - at 13 knots Bel Abri is able to walk 4,500 miles without refueling.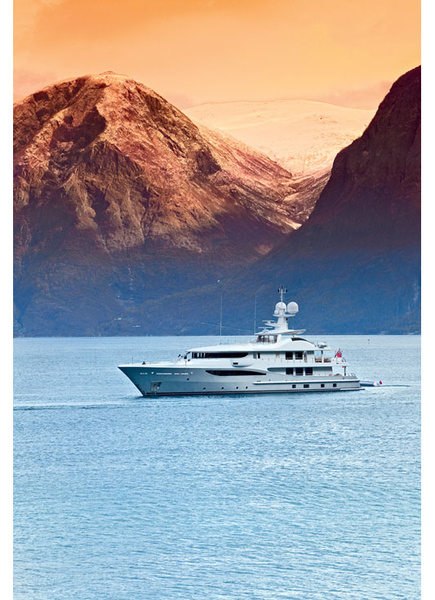 The spacious layout of Bel Abri leaves an airy impression, not without intimacy, which makes the yacht extremely attractive for chartering. No space was saved and no effort was made to fit as many rooms as possible. On the contrary, the yacht is remembered for its open, easily transformable spaces: the glittering polished wood saloon connects to the dining room on the main deck, while the sliding doors on the lower deck are also easy to open, inviting sea air inside. And the sundeck is a sun lover's paradise where everything is set up to enjoy good weather and views - Jacuzzi, gym, relaxation area with bar - all outdoors.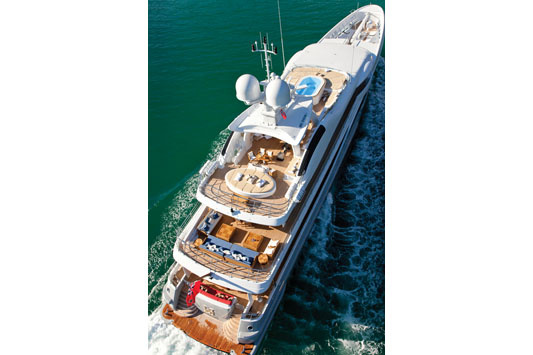 The precision of the teak deck planks, the shine of the polished wood in the saloons, the subtle scent of the leather coverings - all come together here in a picture of careful handmade, a quality unimaginable in mass production.
Unsurprisingly, the 52-metre Bel Abri belongs to Amels' 171st Limited Editions, where only the hull is standard and the superstructure, deck layout and interior design are redesigned to suit the owner each time. This was one of the defining factors in the choice of the shipyard by Imperial, which represented the owner at the time of construction.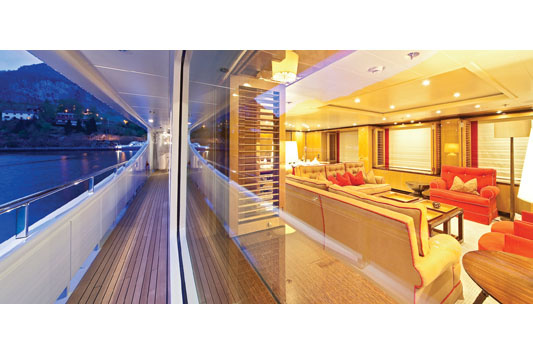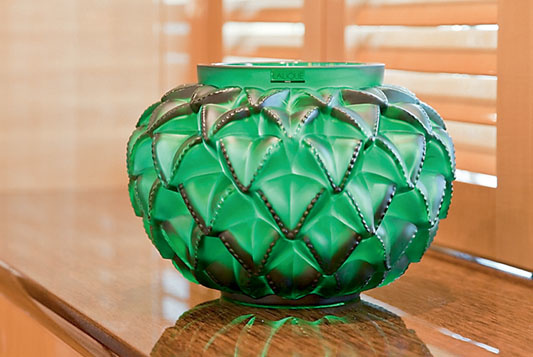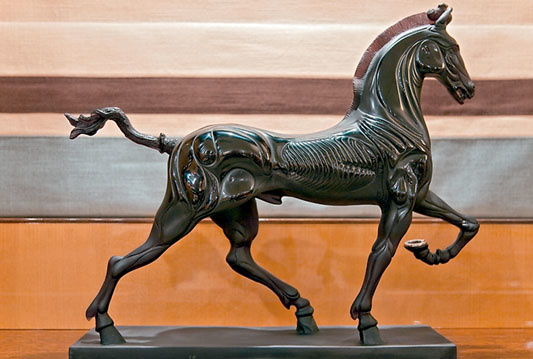 "I was born in Italy, but I also lived in Greece," explains designer Laura Sessa. - So I love the typical Mediterranean and Aegean light, colour, warmth and mood". Hence the colour range of the rooms - white and blue bedrooms, beige and coral salons, polished textures reflecting the sea waves. For the Monegasque boat show, the interior of Bel Abri became more complete than six months ago, thanks to a collection of accessories, which placed the final accents in the interior. We also want to note a lot of opportunities for water fun: diving equipment, water skiing, equipment for wakeboarding and fishing.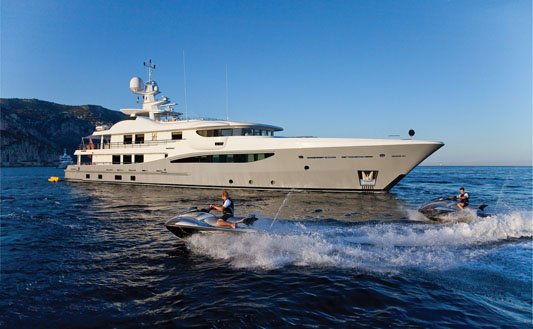 Imperial, who became the Central Agent of the yacht after construction, will ensure that the chartering experience is unforgettable in any landscape, be it the deep blue waters of the Lofoten Islands or the familiar rocks near Capri, the sleeping Greek Mykonos or the romantic Caribbean Islands.
Published in YACHTS magazine #35.