Photo... Skagens Avis.
About the beautiful "project 116" - AeroCruiser 38 II - from the shipyard. Danish Yachts we've talked about here before. After many years of work, the project came to a logical victory: on a sunny Saturday morning of 26 March, the first boat of Project 116 appeared before a narrow circle of invitees and was named "Shooting Star".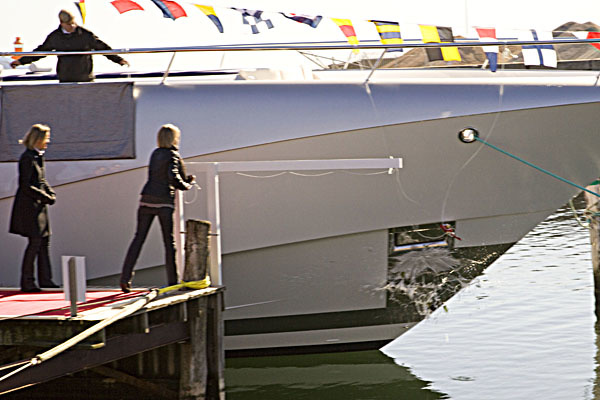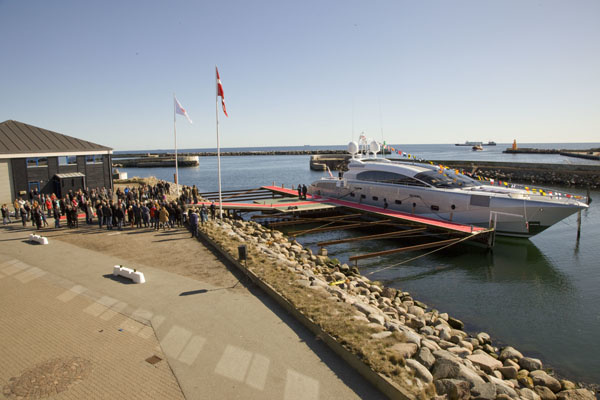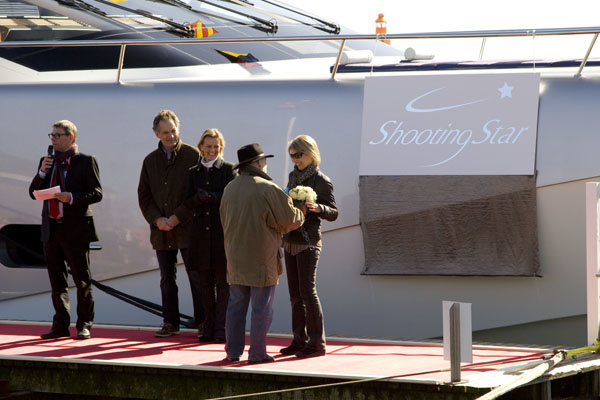 For many people who worked on this high-speed carbon fiber miracle, it was the first opportunity to see the result of their work. Project architect Espen Oino also came to Scagen to see the descent.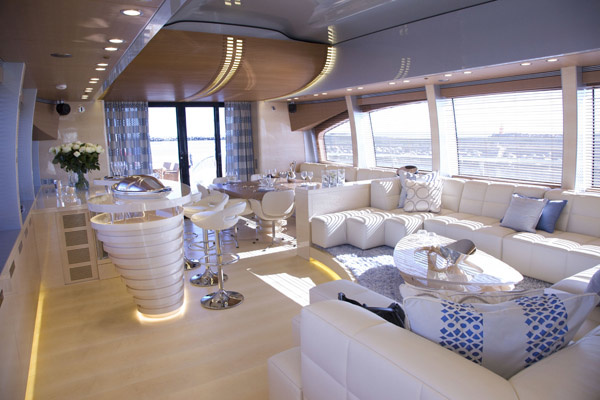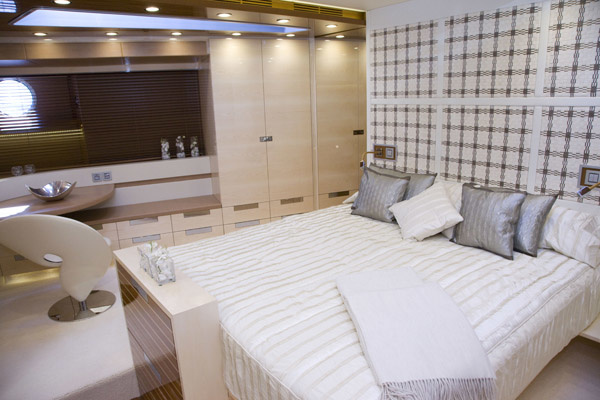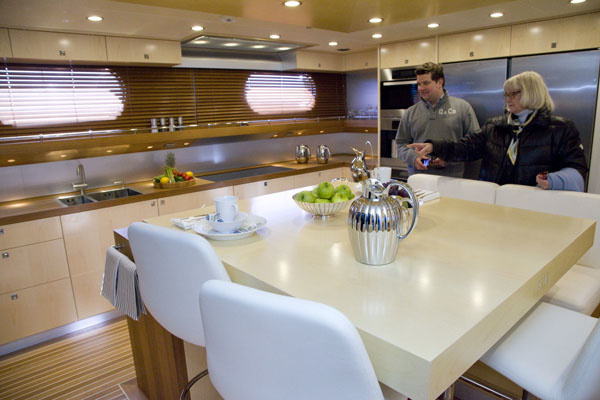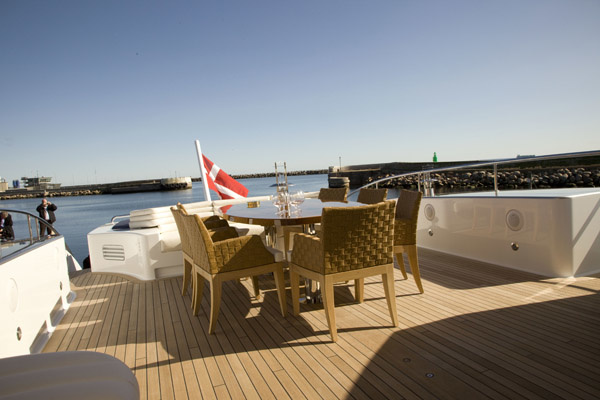 Remarkable features of Shooting Star are the 50 knots maximum speed achieved without the use of gas turbines and the magnificent, ultra-modern interior in a light and light Scandinavian style. The sun-loving Scandinavians have made sure that every ray reaches the premises. From the panoramic windscreen to the giant sliding hardtop above the main saloon, a huge amount of glazing is responsible for this.
It is planned that Shooting Star will be presented to the general public in Monaco.