Two Italian patriarchs of yacht building and design - shipyard. Mondo Marine and Giugiaro Architettura, respectively, recently presented the first result of their joint work to the public. The fruit of their efforts is the project of a 51m aluminium yacht under the working name Deep 51. The novelty features an elegant sports profile, an aggressive bow design and a number of interesting stylistic solutions inside and out.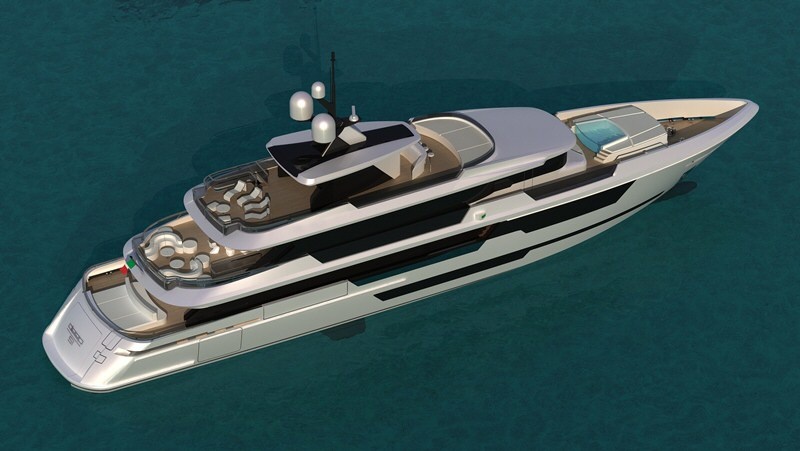 By trying, in their words, "to blur the boundaries between the interior of the yacht and its surroundings to the maximum", the creators have provided Deep 51 with an outstanding glass area. The long "ribbons" of tinted windows stretch along the length of the hull, contrasting favourably with the white sides and illuminating the main salon and the owner's huge apartment. These apartments occupy the entire width of the hull (which is more than 9 meters) and are located on the main deck closest to the bow, which guarantees privacy of the most important passengers of the boat.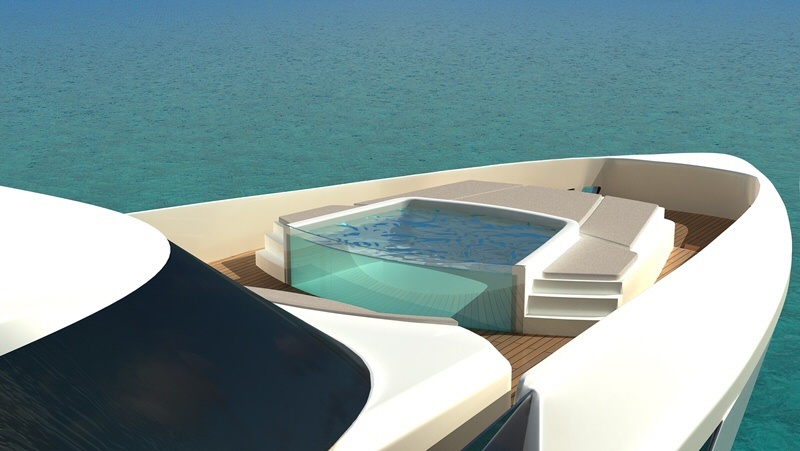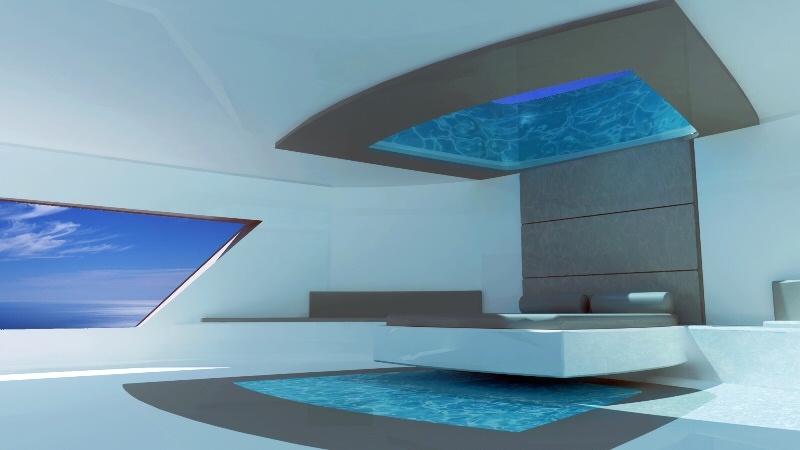 From the windows of the master suite you can admire another designer touch - the illuminated pool with glass sides and bottom mounted on the tank. In the evening, the lighting makes it look like a huge aquarium, while the glass bottom serves as an exotic ceiling for rooms on the bow of the lower deck.
On the uppermost deck there is a sundeck which, in addition to the mandatory panoramic views, offers guests a fully equipped fitness area.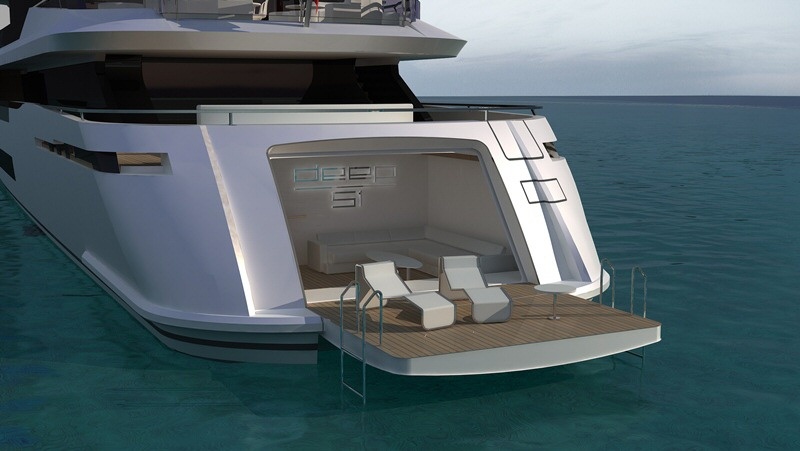 For propulsion and speed data is not yet available, but there is information on how this can all be managed. According to the developers, all systems of Deep 51 - entertainment electronics, lighting, security and control systems - can be controlled by a standard mobile smartphone if necessary.