Designed by Ivan Erdevika's studio ER Yacht Design, The Gotham Project has its own name for a reason: fans of comic books about Gotham City will appreciate the powerful profile and sharp «ears of the bat», on which the protective domes of satellite communication antennas rest.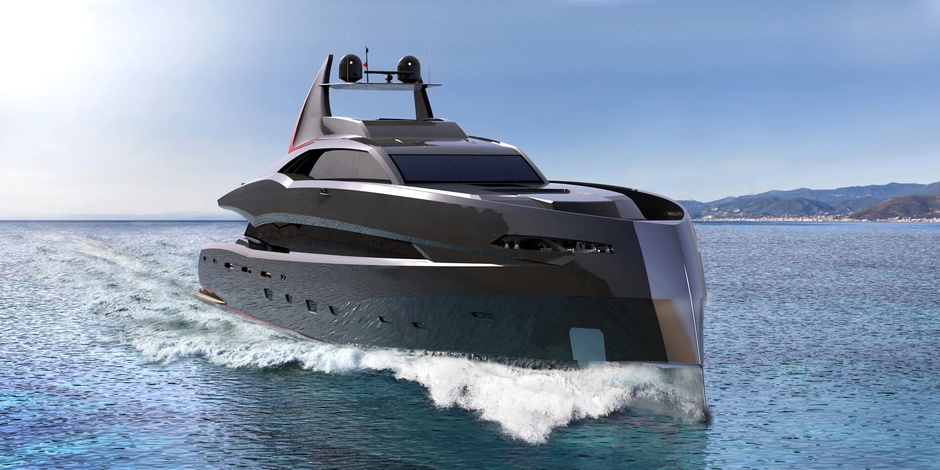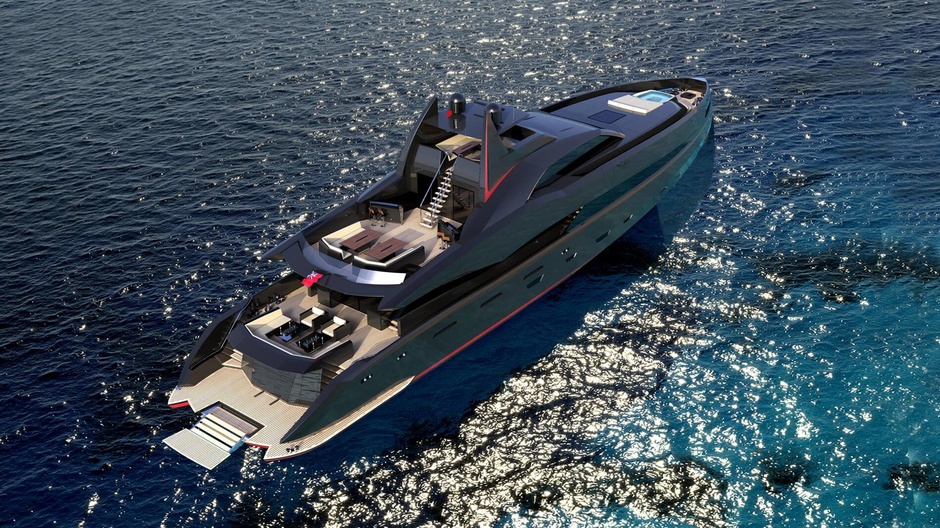 The shipyard calls her creation «a wolf in wolf's skin» and a «destroyer of tradition». Everything about her is reminiscent of Gotham City's chief keeper, Batman.
A superhero's yacht has to be fast by default and Gotham Project is no exception: two MTU diesel engines of 2,000 «horses» each can accelerate it to 26 knots. This is largely due to the shape of the Fast Displacement hull developed by Van Ossanen. The yacht is quite economical and at a cruising speed of 12 knots has a transatlantic range of 2950 miles on one tank.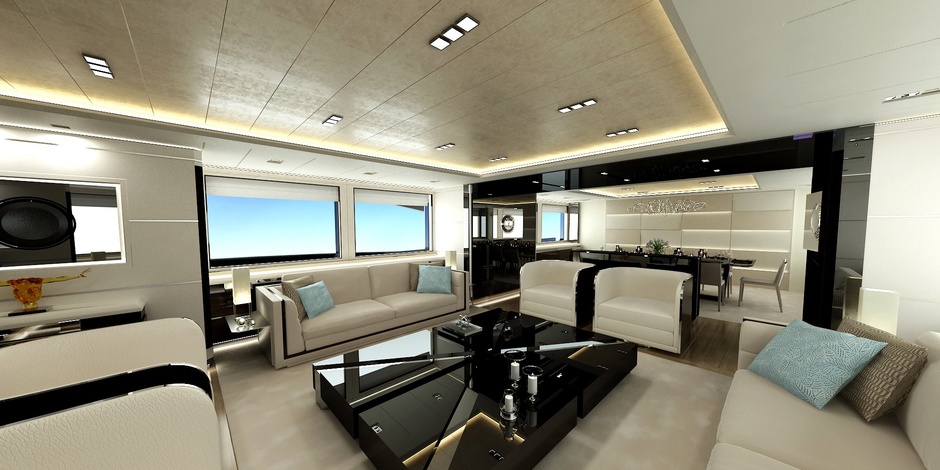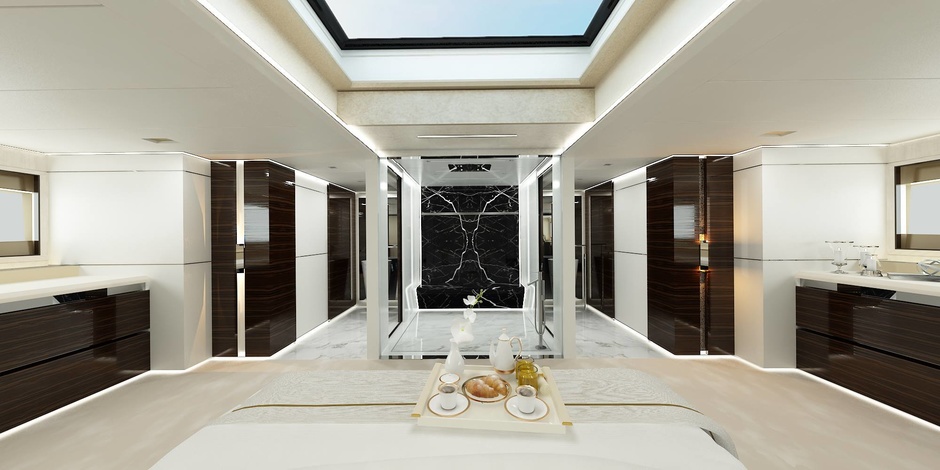 Inside Gotham Project, too, everything is very superheroic: polished black surfaces, white leather, clear geometry and ultra-modern furniture.
A DJ space is provided on the deck; the cockpit has a large outdoor seating area that can accommodate up to 16 guests. At the bow there is a small deep-water pool surrounded by sun loungers.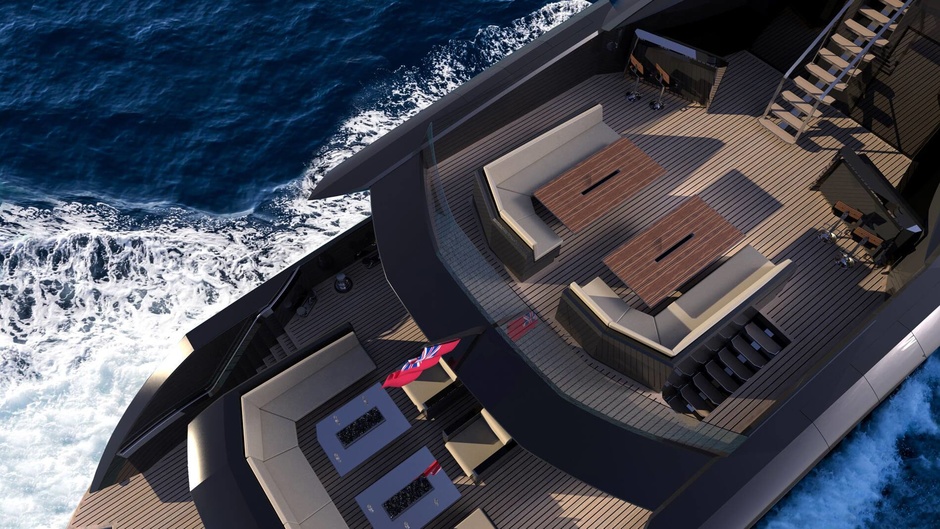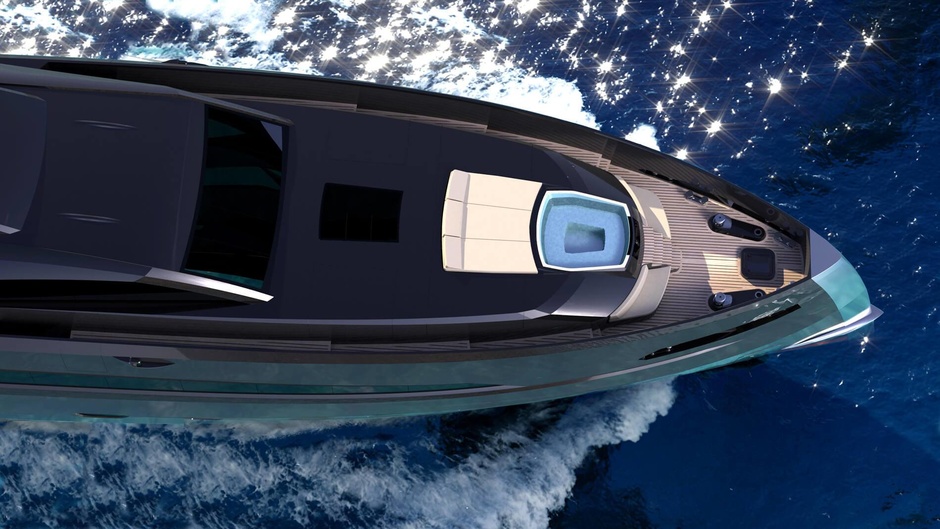 So you can imagine a party where the whole «»Gotham Beaumont - Catwoman, Mad Hatter, Bane, Two-Face, Joker and other characters gathered.
Project Gotham is the first yacht up to 60m which boasts a glass wine cellar and lobby on the lower deck. The yacht can accommodate up to 10 passengers in 5 cabins.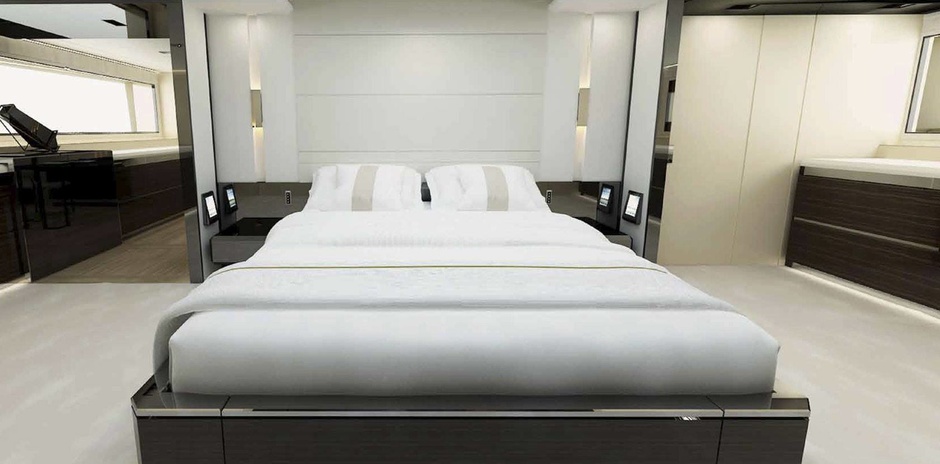 Other key features of Project Gotham include a tender garage on the side of the yacht, a gymnasium and a technically advanced AV system with speakers in a sliding hull of which a small private cinema is part.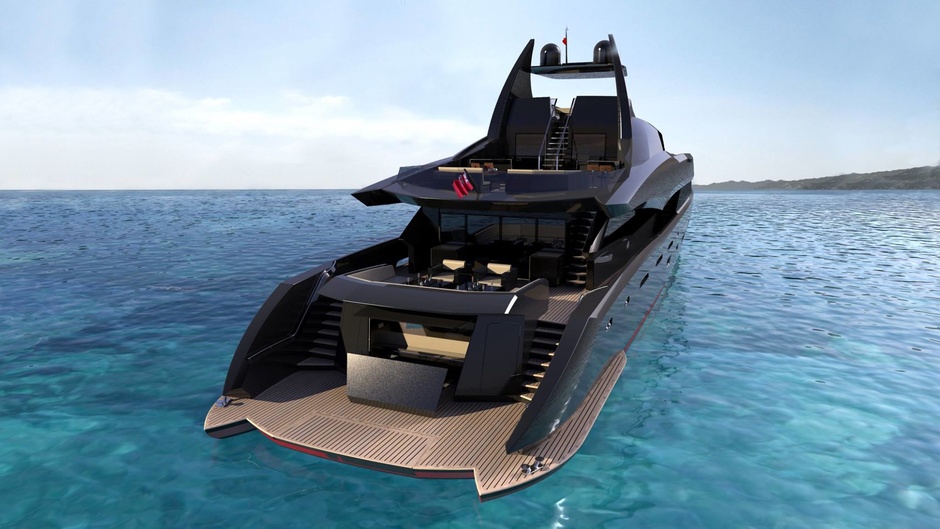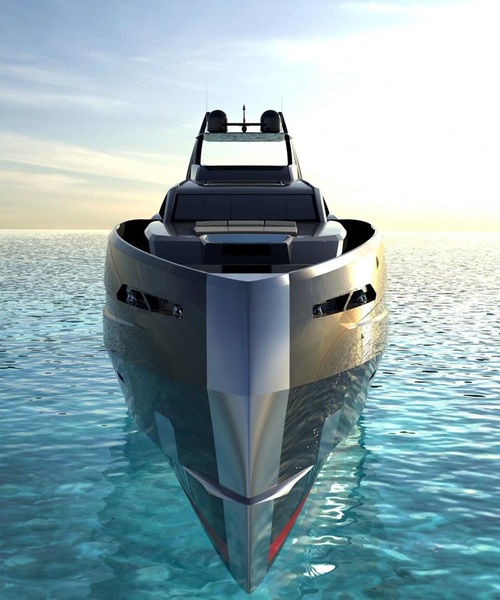 The keel of Project Gotham is scheduled to be laid down in October 2017. Sold back in 2016, the yacht will be delivered to the owner in spring 2019. In the meantime, we can admire the exterior and interior renders of this unusual boat.