American scientist who managed to turn iPhone into a full-fledged ultrasound machine, founder of DNA sequencing companies, Jonathan Rothberg manages to spend time on his 55-meter yacht. Gene Machine for five to six months a year. About how a boat helps a successful inventor to spend more time with his family and serves as a laboratory for his average daughter - in the translation of an article by Marilyn Mower, who visited the Gene Machine«.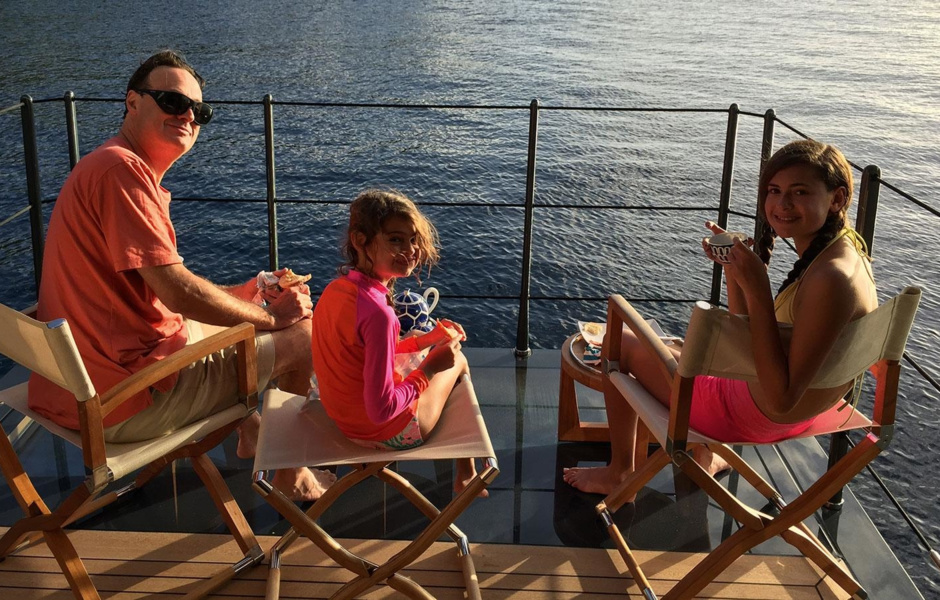 The owner of the 55-meter yacht Gene Machine, dressed in shorts and a T-shirt, was cozily seated on an outdoor terrace surrounded by his youngest daughters, who are heading to Atlantis Water Park in the Bahamas. It is taller than I imagined and much more sociable than one would expect from a scientist of this magnitude. His bare feet reassure me as much as his open, charming smile. And he laughs in a kind way when his son joins us wearing wet swimsuits.
«Thank you for meeting me here while the kids are on holiday. So, what do you want to talk about?» - Jonathan asks.
I expected the interview to be about a nine thousand mile voyage - from the French Riviera to Svalbard in Norway - by the Rotberg family aboard Gene Machine last year, but the story of the voyage took up only a small part of our conversation.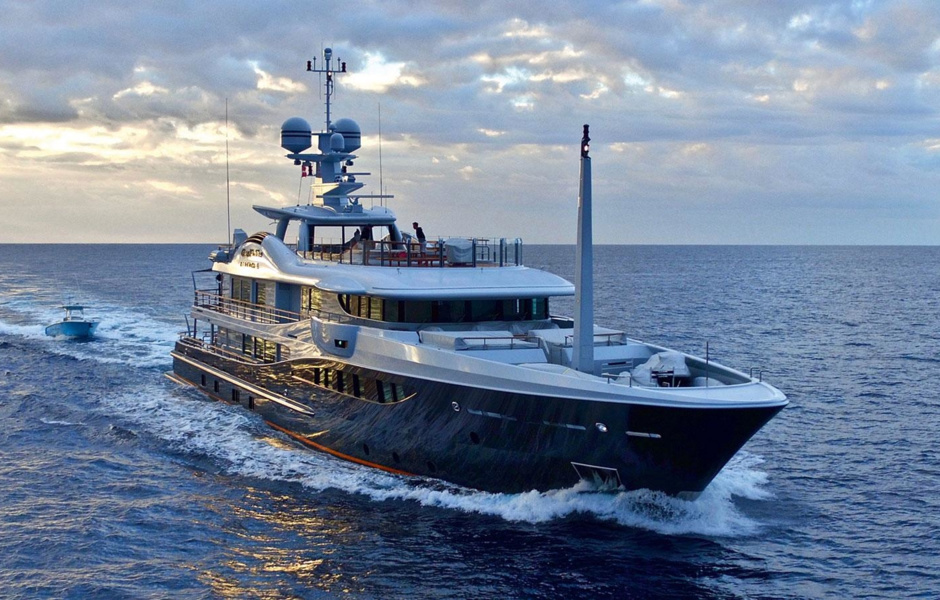 Dr. Jonathan Rotberg is an American chemist and biologist, inventor and entrepreneur. The fact that his Amels 180 Limited Edition expedition yacht is called the Gene Machine is a testament to his passion for work. But when it comes to high-speed DNA sequencing, he started to develop a way to improve the lives of the people he loves.
Disappointed with the lengthy process of diagnosing and treating diseases caused by DNA disorders rather than environmental influences, he went head-on into genetics and computer science. Rotberg took a different perspective on the problems of genetic code decoding and improved the process, which previously depended entirely on the server capacity and took about a month.
In 1991, while still a postgraduate student at the university, he founded CuraGen Corporation, one of the first companies involved in genomics. His key focus was to study how proteins are encoded in the genome.
Rotberg's research led to the development of drugs to treat skin and breast cancer.
«My mom bought our first yacht when CuraGen went public...»", Rotberg says of Lucky Seven, a boat named after him and his brothers and sisters. On this boat. «lucky seven» Lillian Rotberg had a taste of yachting life for the first time.
His second company, 454 Life Sciences, introduced a new gene sequencing method to the world, the first working technology since the 1980s. This revolutionary development made it possible to fully decode the human genome at one time.
In 2007, when he founded Ion Torrent, he continued his work on DNA sequencing.
Jonathan managed to develop a method to decode an entire human genome, not on a huge mainframe, but with a semiconductor chip that only costs $1,000.
When Ion Torrent was sold for $725 million in 2010, Rotberg bought his first Gene Machine, the 40 metre Westport 130 (now Lady Pegasus). This yacht was perfect for exploring the Bahamas and New England, but he wanted to show his children more interesting destinations around the world. So it was decided to get a steel displacement yacht made in Holland.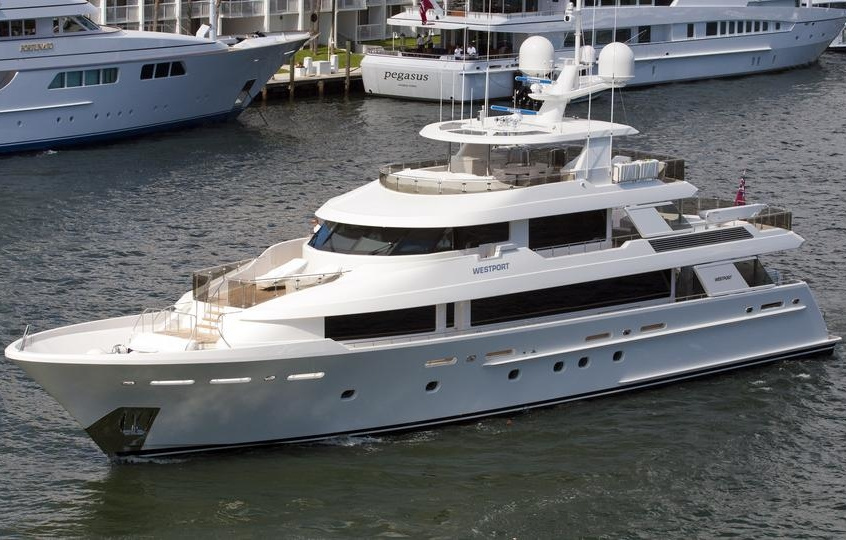 With his eldest son Noah, a freshman at Yale University at the time, and his middle daughter Elana Rotberg , he visited leading European shipyards to discuss custom-made boats. In the end, they chose Amels.
«But considering when the shipyard could start building, we'd have to skip three summer seasons. It was unacceptable»for me," recalls Rotberg.
Every summer a very busy couple (Jonathan's wife Bonnie Gould Rothberg, PhD in Chronic Disease Epidemiology, is a practicing physician and assistant professor at Yale University) dedicates their five children.
«My children are incredibly close to each other and spend 14-16 weeks a year together on board. I love giving them this unique experience," Rotberg says, noting that he often gets 'caught' by his brothers and sisters for 'stealing' nephews who aren't fed bread - just give them some free time on the boat. - We always have cousins who want to get on board.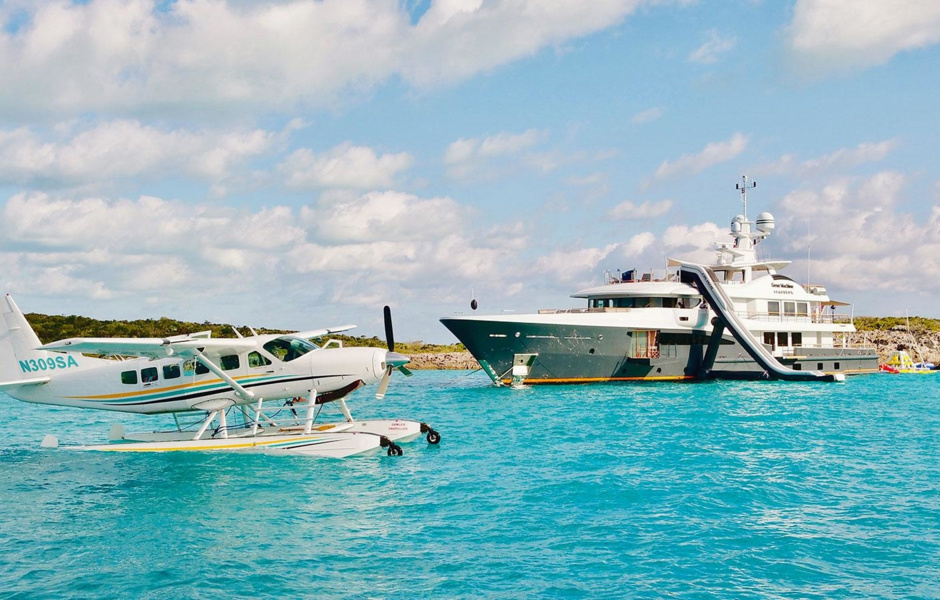 To avoid waiting so long for the boat, the Rotbergs switched to the brokerage market. Their goal was to quickly acquire a yacht that would allow them to travel around without being dependent on weather conditions. Noah recalls how exhausted he was trying to get to the islands of Saint-Barthelemy, France, on the previous Gene Machine, which was semi-displacement.
«We immediately saw that this is the boat," Rotberg says of the 55-metre Amels Engelberg, built for a European family. - But a contract has already been signed for it. I began to think what to do next when we got a call and were told that the deal was off and Engelberg was available for purchase. I think my daughter Elana was very pleased with that. She liked the boat and said she was not sure she would have trusted my taste in building a new boat," he laughs».
The Pullman beds for extra guests and the colourful underwater living room already fitted aft made this an ideal boat for the Rotbergs, and they bought it.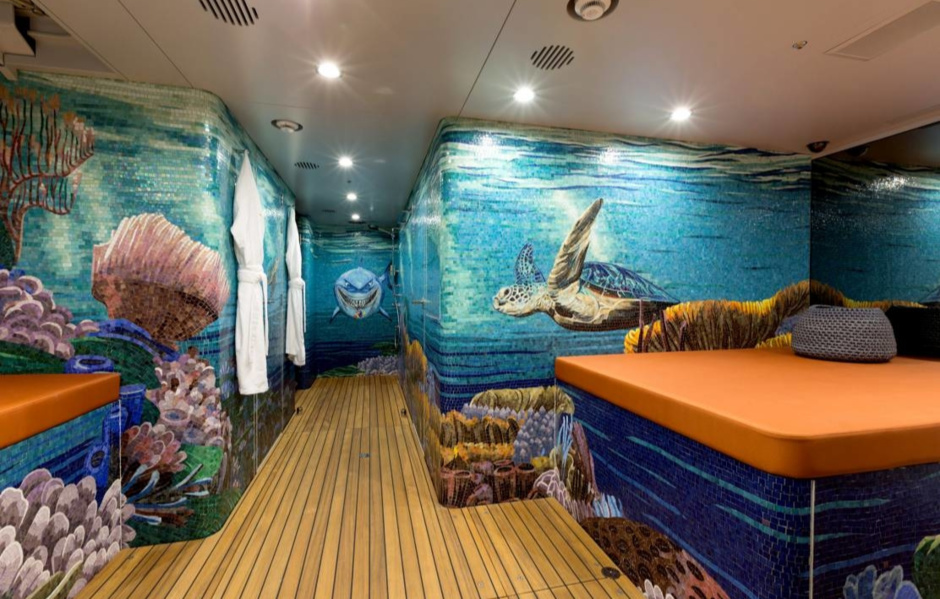 «I knew the family would spend a lot of time on board," said Capt. Fraser Gow. - Rotberg warned of five and a half or six months a year! He likes his boat so much that we have to kick him out for maintenance.
Gowe was the second captain on an Amels yacht when Rotberg's children met him while searching for a suitable boat.
«They tested»it first," laughs Rotberg.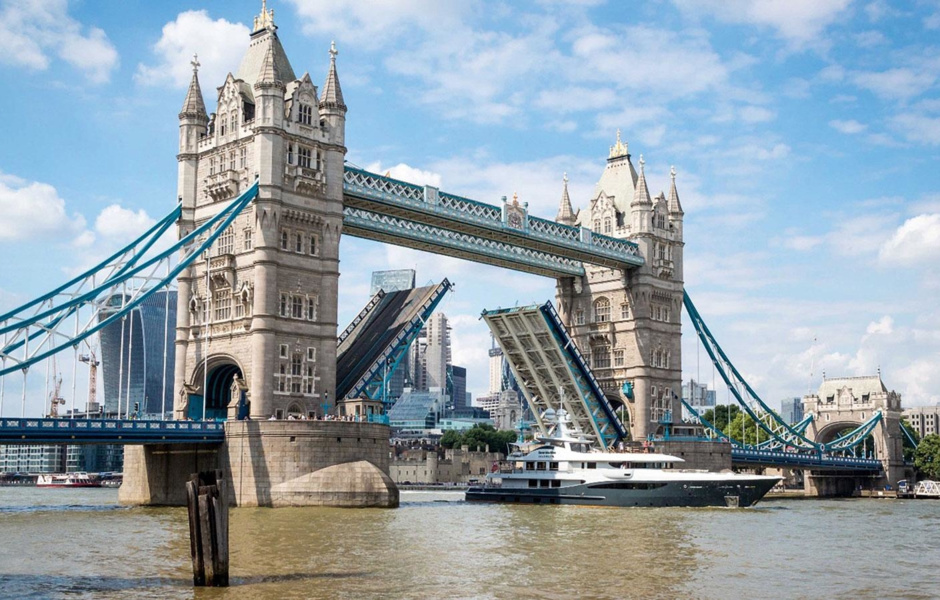 «We spent the first summer with them in the Mediterranean," continues Captain Goe. - Then the owner asked what directions I would recommend for the cruise. I suggested visiting London and then taking a month's cruise in the north latitude. I suppose I was too ambitious: sometimes we would walk all night to our next destination.
Fraser Gowe believes Norway is the most underrated and most magical place to go on a superyacht.
«We spent two weeks exploring every gorge in every fjord. With a succession of islands in the open sea, it's all very similar to the Alaska Inner Passage. The vast majority of our journeys took place in smooth, calm water.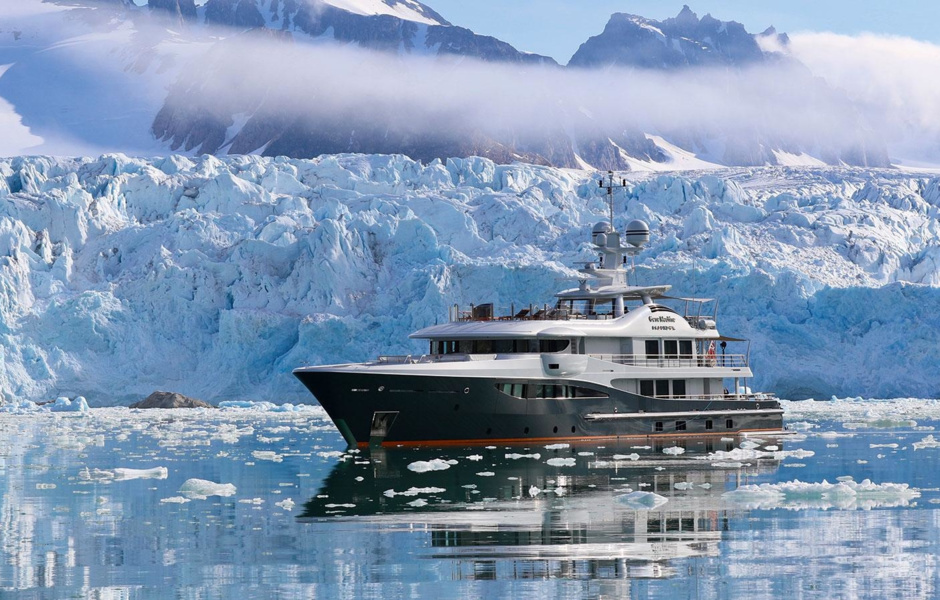 Prior to this trip, Rotberg added two frontal sonars to Gene Machine equipment and supplied WASSP echo sounders to the tender. Gow prepared the boat so that all family members could continue to enjoy the water sports they love to do in warm water.
«We just replaced the nylon outfit with dry-type wetsuits,"»adds the captain.
The Rotbergs flew paragliders over glaciers, watched polar bears, swam with whales, barbecued on shore, watched the Northern Lights and took midnight sunbaths.
«Most people on boats take pictures of whales swimming from a distance," Noah says. - We took pictures of ourselves sailing with them. I never even imagined I'd see a blue whale, and we saw it. The fjords in Norway gave me some idea of the scale of the Earth.
A visit to Spitsbergen, the northernmost all year round settlement on the planet, just 650 miles from the North Pole, was the highlight for everyone on board.
«The local food cooperative brought fresh produce to the boat, and there were three excellent restaurants on the shore where you could have lunch," Gou»says.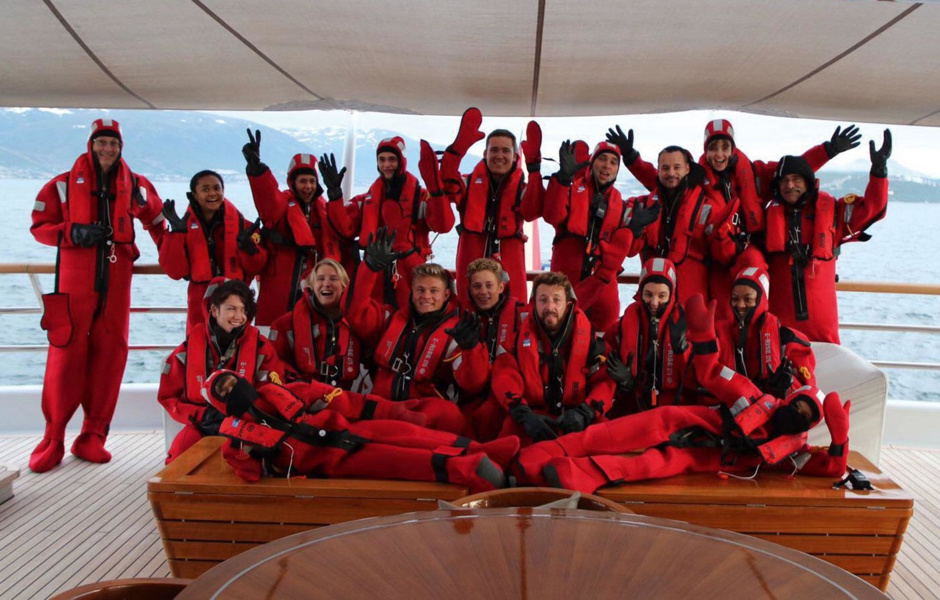 Under no circumstances did Rotberg suspend his work during an adventure on a yacht. His research led to breakthroughs in bee population decline and organ transplants. He seems indefatigable.
«If I can't figure out how to solve a problem, I try to find people who can,"»says Jonathan.
In 2015, his efforts were recognized by U.S. President Barack Obama, who presented Rotberg with the National Medal for Technology and Innovation at the White House Awards ceremony.
Rotberg holds more than 100 patents and currently heads the 4Catalyzer, a biotechnology business incubator designed to improve 21st century medicine.
One of his most famous inventions is the world's first portable whole body scanner from Butterfly Network, which allows for real-time ultrasound diagnostics and display images of internal organs on a smartphone.
The device has been approved by the FDA and costs only $2,000 - a real revolution in the field of early diagnosis of diseases.
«Our main goal was to make the imaging system cheap enough to reach even the poorest parts of the world," says Rotberg. - It only takes about an hour to learn how to use the equipment.
The next step is to introduce artificial intelligence (or deep learning»«system) to simplify and automate diagnosis. As soon as I call Rotberg altruistic for bringing to market a device that can change lives in places where expensive equipment cannot be used, Noah catches up: He likes to «maximize usefulness.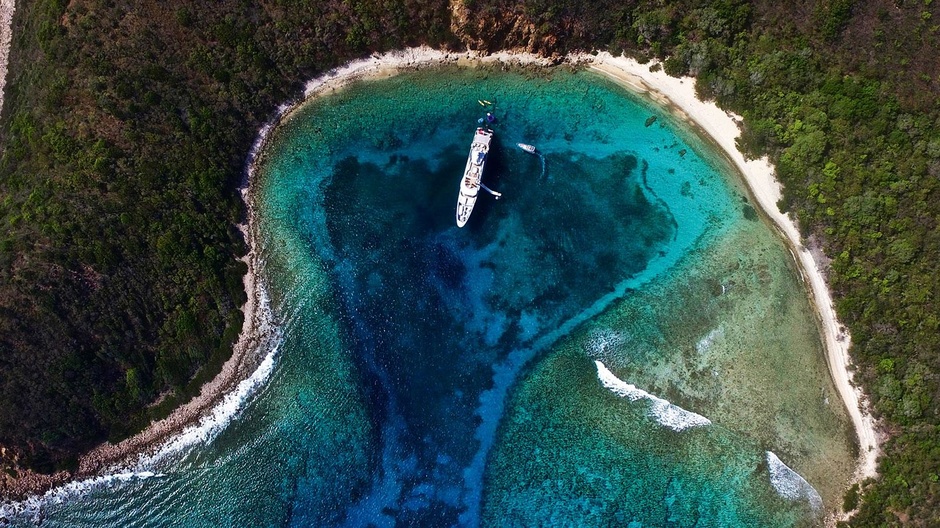 In the summer of 2019, Gene Machine will allow Rotberg's daughter to combine her research and leisure activities. Elana studies at the Choate Rosemery Hall School in Connecticut and explores the smallest self-replicating organism on Earth, the bacteriophage. Phages are viruses living in bacteria; some are useful and some harmful. They are very rich in sea water. Identifying and manipulating their genome can lead to important discoveries in medicine and also serve as an indicator of global warming.
«One of the few changes we've made to Gene Machine is to convert the sky lounge into a lab for Elana so she can investigate the samples she will be collecting. She intends to test my latest development," Rotberg says, winking. - We call it the Quantum SI Machine.
Being more puzzled by the exterior of the yachts, Noah translates the conversation into a discussion of the design of such extraordinary boats as Black Pearl, Sailing Yacht A, Tango and Symphony. He complains that the Monaco Yacht Show is taking place in the midst of his academic year with several new boats he would like to see live.
«We are going to design the next yacht ourselves,"»concludes Noah.
Knowing this family, I can't wait to see what they'll come up with.