Superyacht owners are often accused of being wasteful, and these accusations are not groundless. Most large businessmen can spend a maximum of two weeks a year on board. The rest of the time, their «movable» asset dusts in port. Isn't that wasteful! However, there are ways to increase the benefits of owning a superyacht. Some turn their boats into floating science centers. Others use them to deliver humanitarian aid to those in need. Others... both do both, plus they have an environmental mission. Third is our translation of today's SuperYacht Times interview with businessman Carl Allen, Georgia Tindale.
Carl Allen is from Texas, who sold his Heritage Bag Company three years ago. Ironically, today he's an ardent campaigner for global environmental protection. His mantra is waste«reduction, reuse, recycling. He is particularly proud of spending 50% of his time on various yachts (including Axis and Gigi) of his impressive fleet.
As he admits, the sale of the company was «sudden», but it gave him a lot of free time and increased his fortune. He used new resources to build his own fleet.

It all started with the purchase of an Axis escort vessel from Damen at the Fort Lauderdale International Boat Show in 2016. She was the company's 49-meter «Gigi» from Westport Yachts in 2010. Formerly called Harmony, it now proudly bears the name of Carl's wife. Gigi is a luxury and convenience for Allen, their family and guests.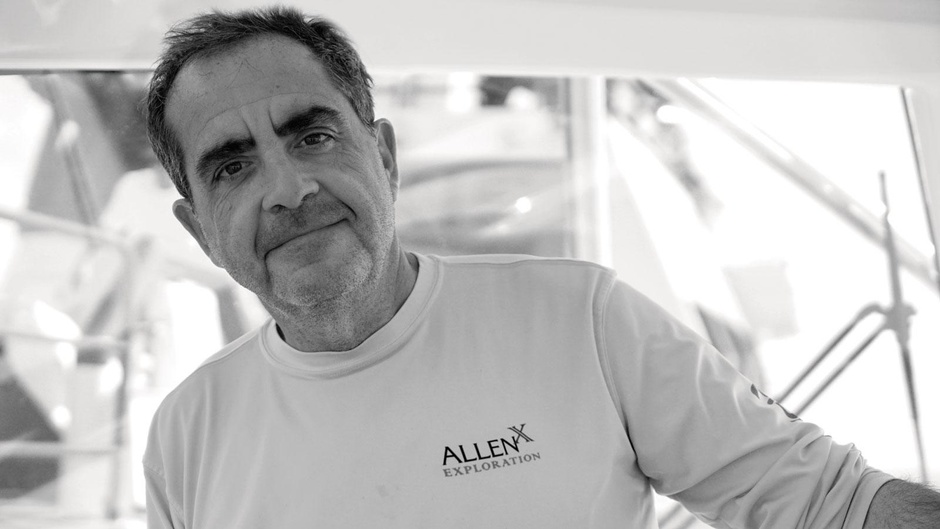 «Luxury, service, better food. Gigi has cabins for a dozen people, a monumental master suite and a great dance floor. But "Axis" allows you to do three main things: go on adventures, do research and protect the environment»," says Allen.
The benefits of Damen escort boats are well known to the growing number of environmentally conscious yacht owners who purchase these boats for a specific purpose. They make it possible to make space on the main boat, accommodate tenders and toys (or «tools», as Allen puts it), help to serve owners and guests on the highest level, create a safe environment for helicopters and increase range, which is especially important in Asia, where there are problems with infrastructure.
This is not all that the Axis can be called «a steroid-based»escort ship, packed with everything you need to do research from the air, on water or underwater.
«Axis is a relative of the offshore drilling rig service vessels used by the offshore oil industry in the North Sea. Dynamic stabilization, stern and bow anchor, crew of eight. After the purchase, we invested the same amount of money in it. The garage accommodates a 3300 submarine from Triton, as well as an ultra-light lightweight Icon amphibious aircraft with folding wings; it is a great place to admire the Bahamas. There's a bridge with a paperless navigation system, a crane, two flat-bottomed boats from Hell's Bay Boatworks for bottom fishing and an eleven metre tender, perfect for diving - it looks like a miniature Damen. There's a full diving area at the stern».
Simply put, the Axis has plenty to do.
With a fleet like this, Allen is more than ready to conquer new horizons. It remains to be seen where to go. The head of the family has been keen on diving since adolescence and Gigi, with its small draft, is perfect for him. So the choice was made to stop in the Bahamas. Karl isn't the only one who likes to explore the underwater world - the whole team readily wears a scuba. It's not a coincidence.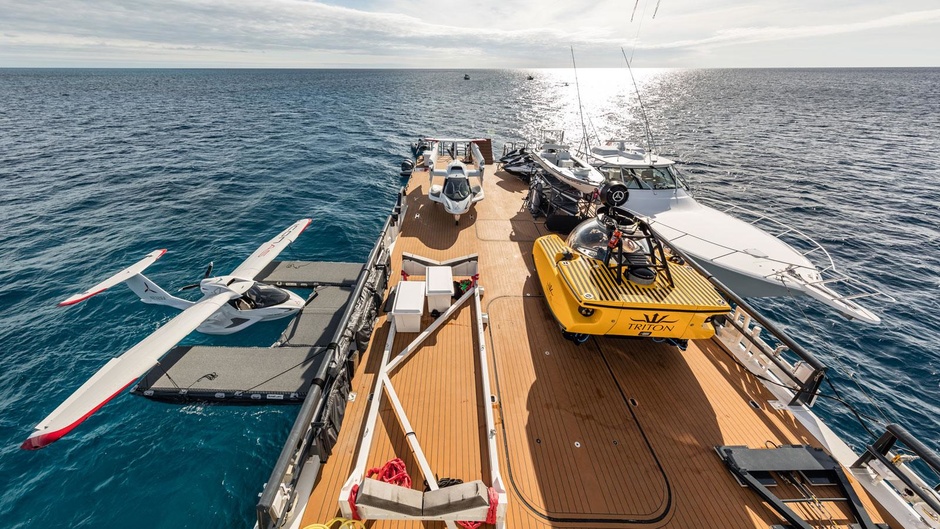 «There is a rule: to work for me, you have to be a certified submariner. All 23 crew members love and know how to dive not by chance. Some are professionals, rescuers. When we swim together, it's a sight to behold!»
The Bahamas has a lot to love for, but Allena cares not only about crystal clear water and breathtaking views, but also the opportunity to engage in other hobby - treasure hunting. Maybe he hasn't found a treasure that can pay off his fleet, he still has something to boast about.
«There are many remains of late 15th and early 18th century ships. Nails and other metal objects are hard to identify until you start studying. For example, we seem to have caught shackles from a slave ship that sank. This is important not only in terms of history, but also in terms of religion, as it is an old burial»area.
With the Triton 3300 deep submarine, which can dive one kilometre, Allen's team can explore the Bahamas.
«When we go below 45 meters, we see the beauty that units, or no one», have seen.
Allen and his divers repeatedly helped the Bahamas government with rescue operations, research and so on.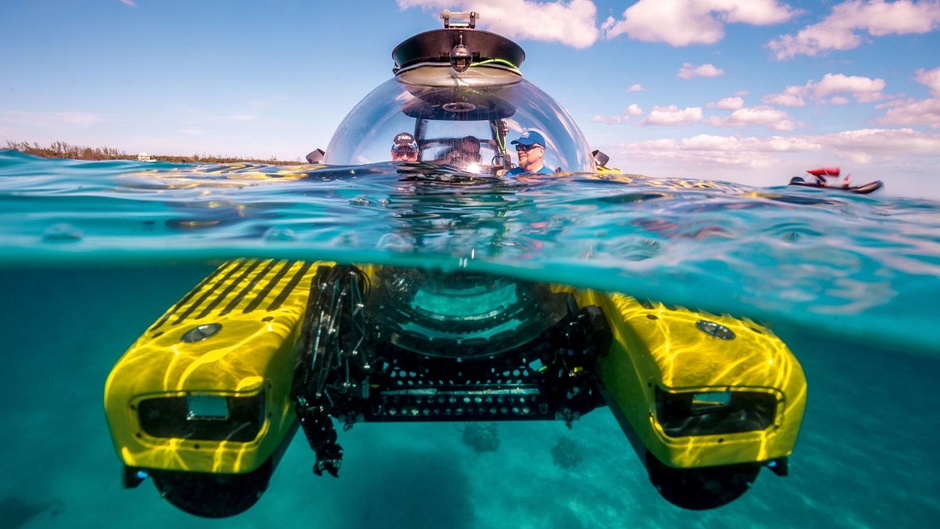 «The Prime Minister of the Bahamas is a close friend of mine. He's a scientist, and he's always wondering what we find out. We measure temperature, and our experience as a fisherman helps to point out exactly where fish migrate. There's hardly anyone better able to tell us about the diversity of species and the health of the Bahamian»ecosystem.
It's true that Allen is a role model in this regard. He is an atypical yacht owner who breaks stereotypes. Allen manages to both enjoy sailing and conduct scientific research. Yes, he loves diving, likes to fish, look for sunken treasures of the past and explore hidden corners of the ocean, but he does so for the benefit of the world.
«My past is connected to the plastics industry, so I know a lot about ocean pollution. We now have a chance to correct our mistakes. We are working with several charities in the Bahamas to learn more about pollution and then to tell our children about it. The Bahamas is washed by the Gulf Stream, which is why most of the waste comes from other countries. And we try to figure out exactly where it comes from and what kind of plastic it is, and then we help clean up the beaches. We teach, clean and recycle - the triple result».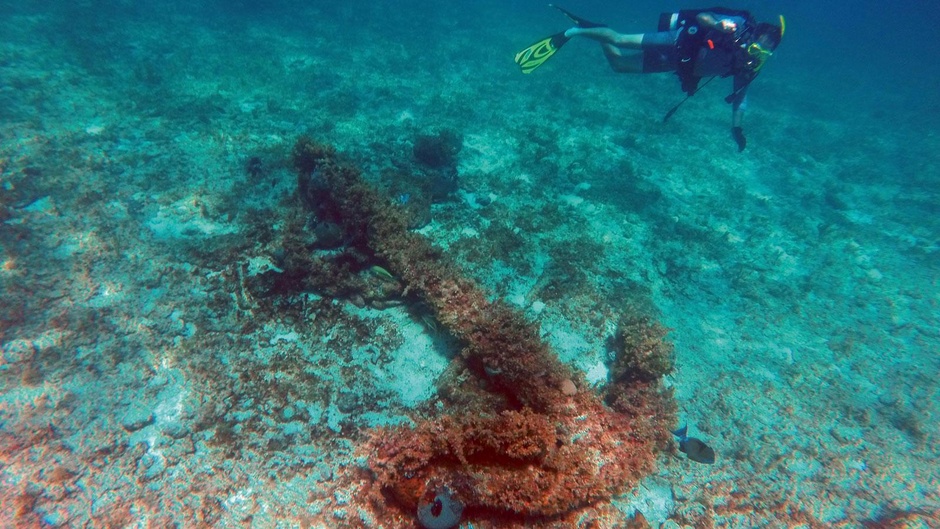 Allen's Navy is also trying to minimize environmental damage. For example, he's had to «think» hard about bottled water. In the near future, new filters will be installed on the boats.
«We have three captains working for us and I asked them not to forget the mantra "waste reduction, reuse, recycling". I always say: you are yachtsmen, you are always sailing, if you see garbage in the water - take it out! If you see a plastic bag, beer bags or just bottles - catch them or they will all eventually turn into plastic dust. Not only do you rid the ocean of human ugliness, but you also help reduce plastic dust. We've seen several sea turtles and even sperm whales and blue whales that have died from plastic film»poisoning.
Allen's immediate plans are to buy and restore the northernmost island of the Bahamas archipelago, Volkers Key.
It has been virtually destroyed by two hurricanes, and has been closed since 2005. Allen, on the other hand, wants to use it as a base for his fleet, as well as to build a new marina, which should open to all in mid 2020. It will comfortably accommodate six superyachts and many sport fishing boats.
Owners of superyachts will be happy to moor there on their way to Palm Beach or Fort Lauderdale. Allen also wants to build a pavilion for fishing competitions as well as around thirty villas for comfortable accommodation. There'll even be a runway for small planes.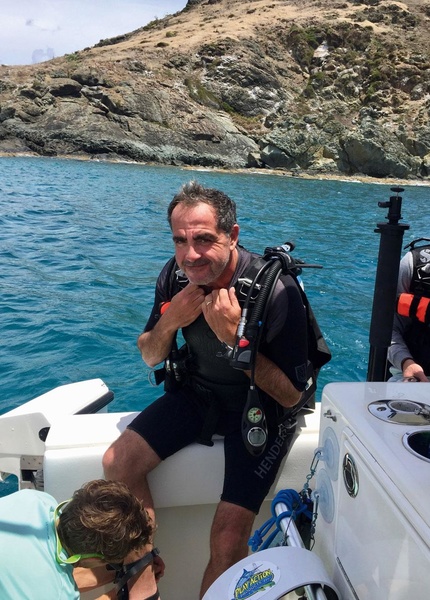 «We look forward to turning this place into an important stop for 60-metre yachts. We are considering berthing options with aft mooring - as in Europe».
Allen's eco-secure plans inspire great hopes for the future of the island.
«I promised the Prime Minister that I would turn Volkers Key into a model for the Bahamas of the future. We will replace diesel with liquefied natural gas, and renewable energy will reduce emissions. We'll install a sludge defoamer and press the garbage into small cubes. That way, we'll make sure that the island doesn't generate any emissions».
Speaking of further expeditions, we can't help but ask if Allen is thinking of buying a special ship like Alucia or REV. As it turns out, there are no such plans yet: The «key feature of my fleet is that it almost reaches 121 meters in total. With a 121-metre yacht, you can't dock anywhere near the Bahamas - except in Nassau. But my fleet allows me to move anywhere»," Allen explains.
«If I wanted to go to the Arctic, Antarctica, the Asenschen Islands. or the Azores, then I could use those expedition yachts. But the Caribbean, perhaps the Pacific and Alaska? This is where my coastal fleet is».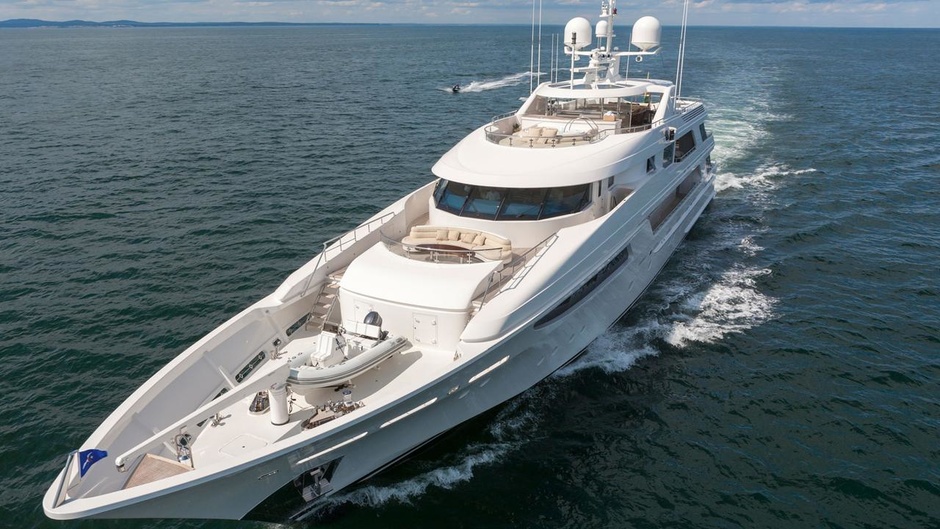 Allen's immediate plans include a three-month voyage to the Caribbean this spring. And in the summer, we have to get back to Walkers Key, fishing and diving. And maybe as long as he doesn't think about research vessels like Alucia, it doesn't mean the fleet won't expand.
«Heesen is building a 55-meter boat. It's steel, with good draft - just for the Bahamas. Next year, they're gonna start delivering...»
Carl Allen is an active man, he always has something on his mind. CEO of Allen Exploration, a post-sale Heritage Bag Company, Allen supports his fleet, Volker's Key Resurrection Project, his charity and other «miraculous investments». It's no exaggeration to say he's squeezing everything out, but Allen doesn't just want to consume - he hopes «to give as much as he can».
Translated by Denis Koshelev.