Renowned Dutch naval architects and hydrodynamic experts Van Oossanen have launched an online service that allows shipyards, yacht owners and students to analyse the hydrodynamic characteristics of the hull shape and receive a detailed test report by email within a day.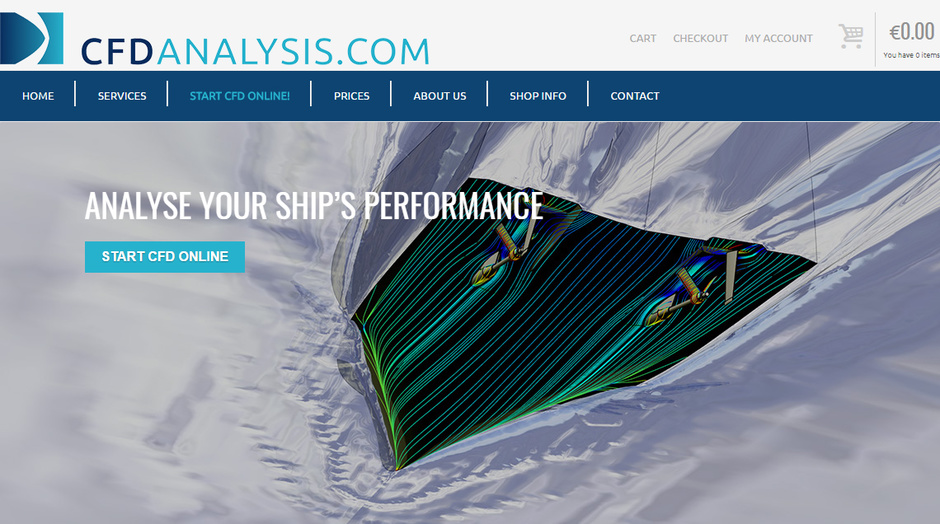 At the heart of the new service is a fluid dynamics simulation that acts as a virtual testing pool for yacht designs.
This method gives the same accurate results as the real pool testing but is more cost effective in the early stages of the project.
«We understand the need to have hull design analysis tools available early in the project. CFD (hydrodynamic modeling) is a very powerful, but complex and expensive tool. Thanks to our online tool, CFD is now available to a very wide audience. We continuously review, modify and improve the CFD code to ensure top quality and reliable results»," says Van Oossanen Managing Director Niels Moerke.
The system is easy to use. The user sets up an account at cfdanalysis.com and uploads the vessel's hull geometry, length, speed and displacement. This data is stored in an isolated part of the Van Oossanen computing cluster to ensure anonymity and privacy.
«Our system takes this data and creates the complete grid that we need for hydrodynamic simulations around your geometry," Moerke explains. - The system then analyzes the hull in our software and generates 3D models and drag values that go into a PDF report. Within a day or a day and a half, the customer can download the report on the portal».
The Van Ossanen software is one of the most advanced in the marine industry. It can generate a grid with 128 million meshes, a level of detail not typically required in a calculation.
The cost of hydrodynamic modelling of a project using cfdanalysis.com is fixed at €900, which is considerably cheaper than a full Van Oossanen consultation.
This is due to the fact that the online hull form test provides the user with the bare results, which they have to interpret themselves. The system will not point out errors in the naval architecture or suggest solutions.
For now the online tool offers bare hull analysis, without appendages, keel and rudder. However, in the future Van Ossanen intends to add the ability to analyze protrusions and simulate regular waves.