German manufacturer Blohm + Voss has reported the successful launching of the megayacht Graceful. The boat has left the dock and is preparing for her first sea trials. She is scheduled for delivery to the owner in December this year.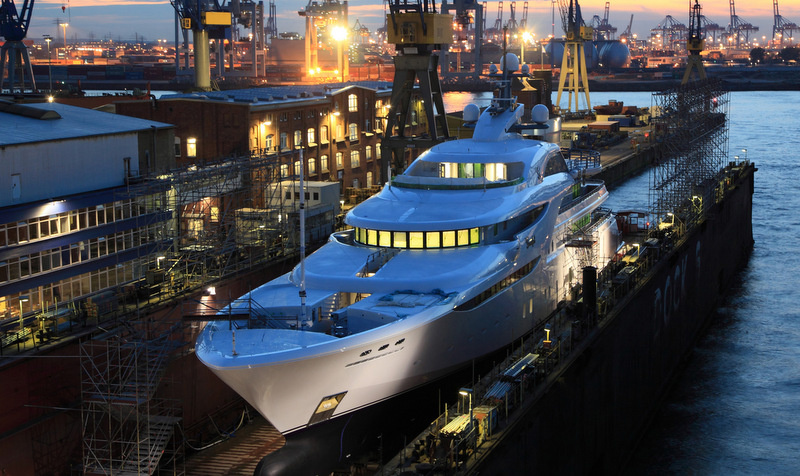 The exterior and interior spaces of the 82m2 have been designed by H2 Yacht Design. Over the last 18 months Blohm + Voss and Dorries Maritime Services have been working closely with the owner to optimise the interior and exterior styling.

Then the project was transferred to the Blohm + Voss shipyard in Germany, where the yacht received a bulbous bow and superstructure.

The client turned to Germans because of the technically complicated construction solutions.
For example, the bottom of the pool rises up, transforming it into an elegant... dance floor.
Six spacious cabins can accommodate up to 14 guests. The two-floor master stateroom has its own «exit» to the sea via a folding balcony.

At a cruising speed of 12 knots, Graceful can travel 6,000 nautical miles. The top speed of this graceful yacht is 17 knots.