Already the sixth exhibition SPIBS , organized by Motor Boat & Yachting magazine, was held on the basis of St. Petersburg River Trade Union Yacht Club from September 5 to 8. Visitors could see 64 yachts and motor boats in the water and on shore. And the brokerage fleet at SPIBS is getting smaller year by year: 48 of presented boats were released in 2019.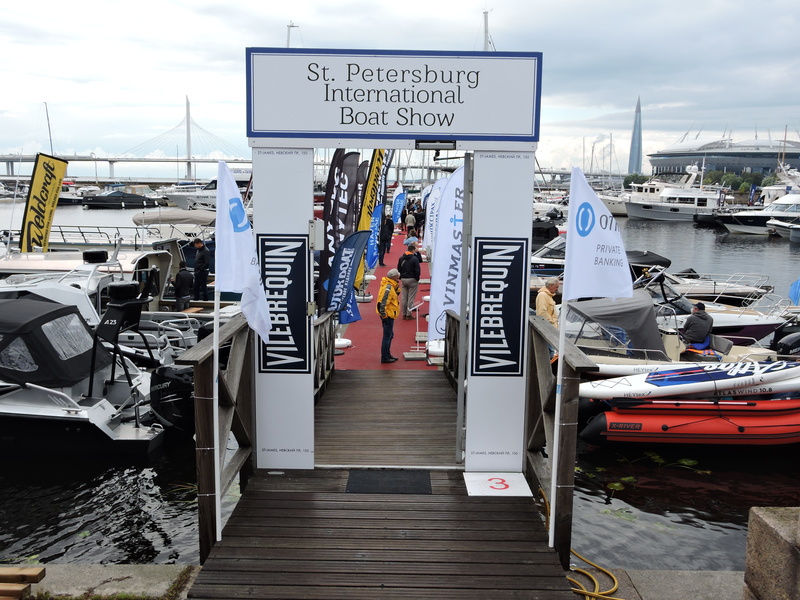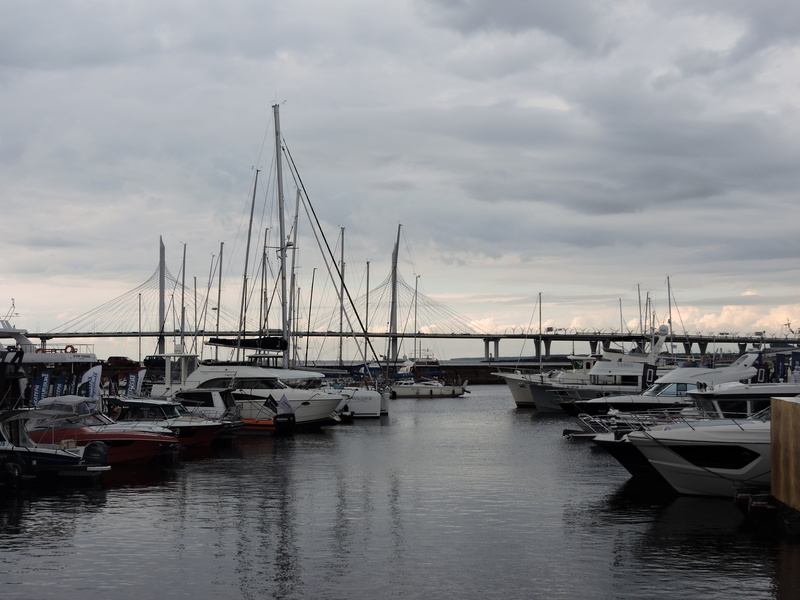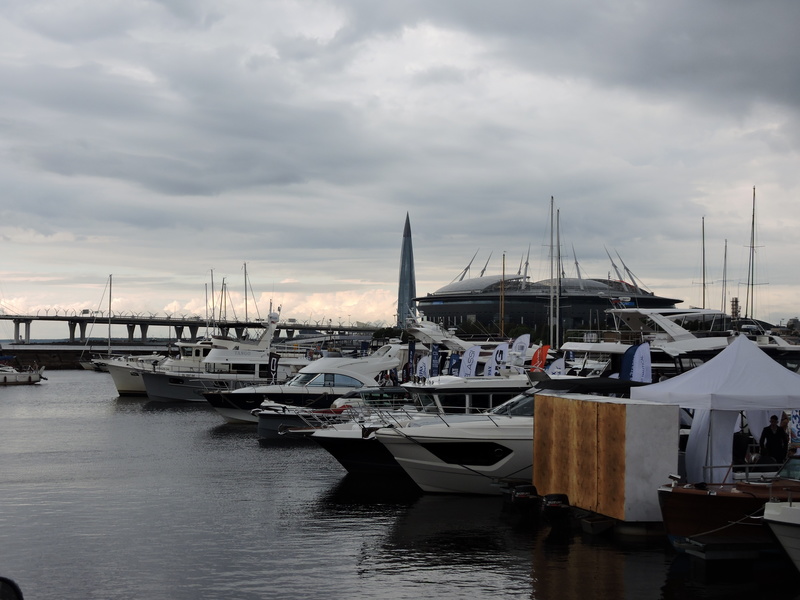 «According to pre-registration we have 30% more visitors this year than last year. That's why we added a fourth day of the show. About 3 thousand people visited the exhibition in 2018», - says Dmitry Makarov, exhibition director.
Particularly successful at SPIBS this year was the fleet of small boats of 5-6 meters, which was supplemented by models of six new manufacturers. The organizers gathered all the major players at the show, including Russian ones: Kazan's Velvette and Slider shipyards, Samara's «Volzhanka», St Petersburg's NorthSilver , Grizzly , «Special Boats»and«SPIBS», guests from VladivostokPacifico and Victory from Syzran.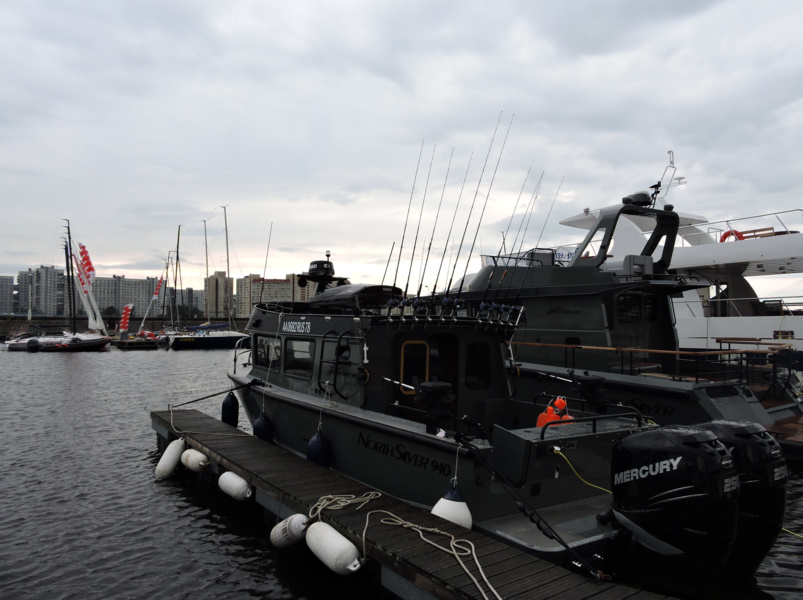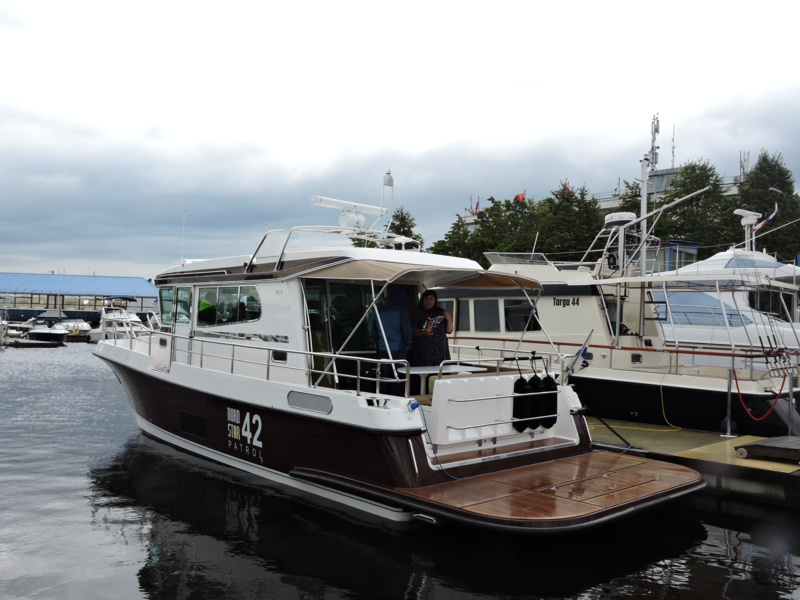 SPIBS visitors even witnessed the world premiere ofBrizo BY40 SC, an 11.9-metre coal-black sports cruiser fromFinland , equipped with two 370hp Volkswagen engines.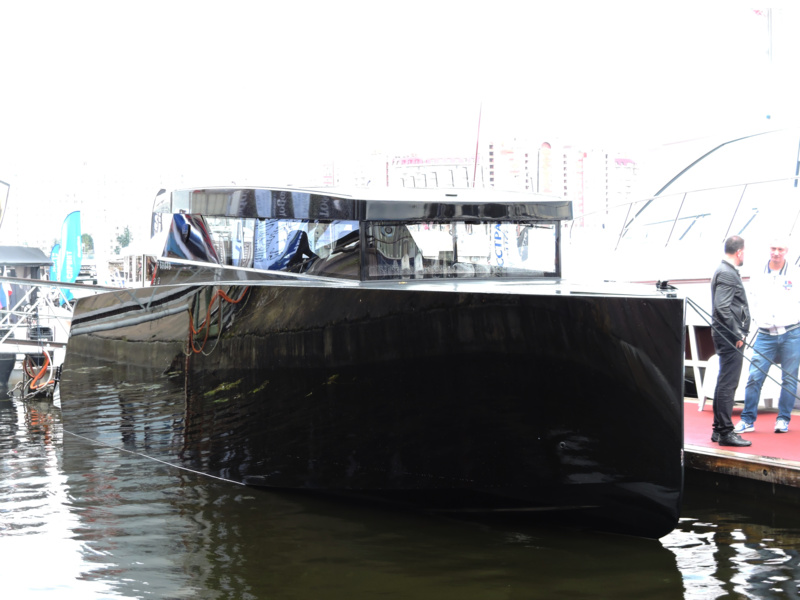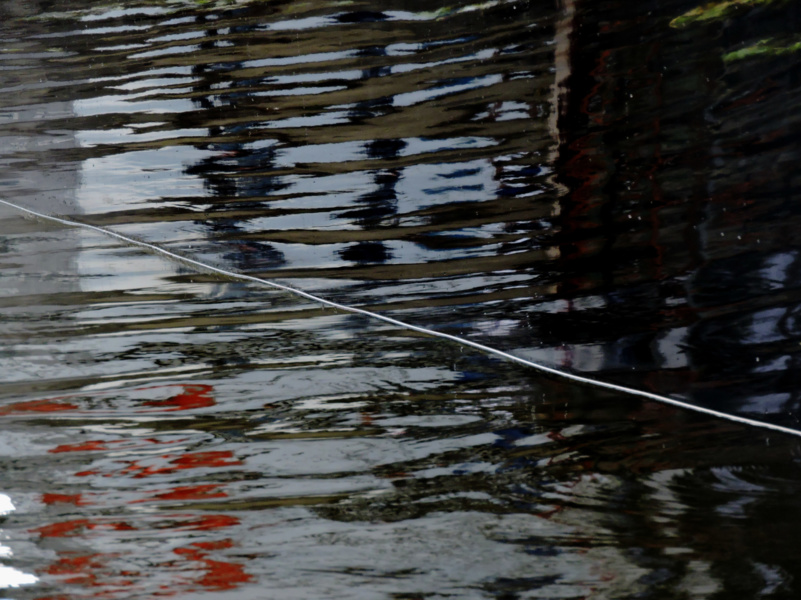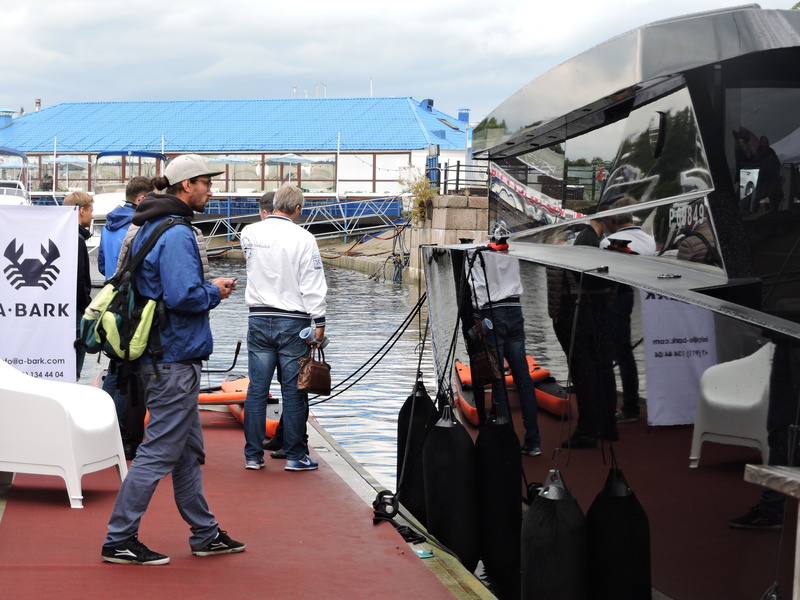 French 14-metre sailing catamaran Lagoon 42, Italian 7.85-metre double cabin powerboat Cranchi E26 Classic, Swedish 8.43-metre Anytec 27C and French 11.47-metre Jeanneau NC37 motor cruiser arrivedto Russia for the first time thanks to the St.Petersburg exhibition.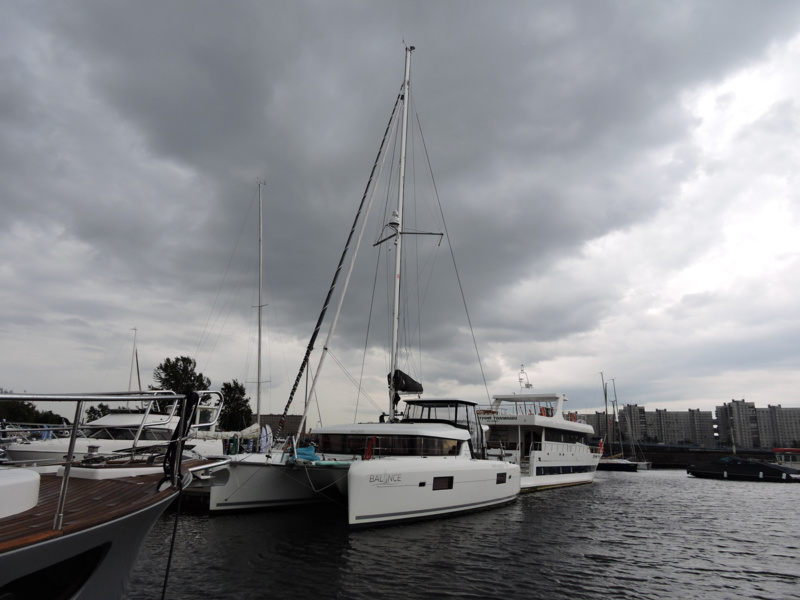 The Princess 64 saloon has been specially decorated for the exhibition with textiles from the house of Togas.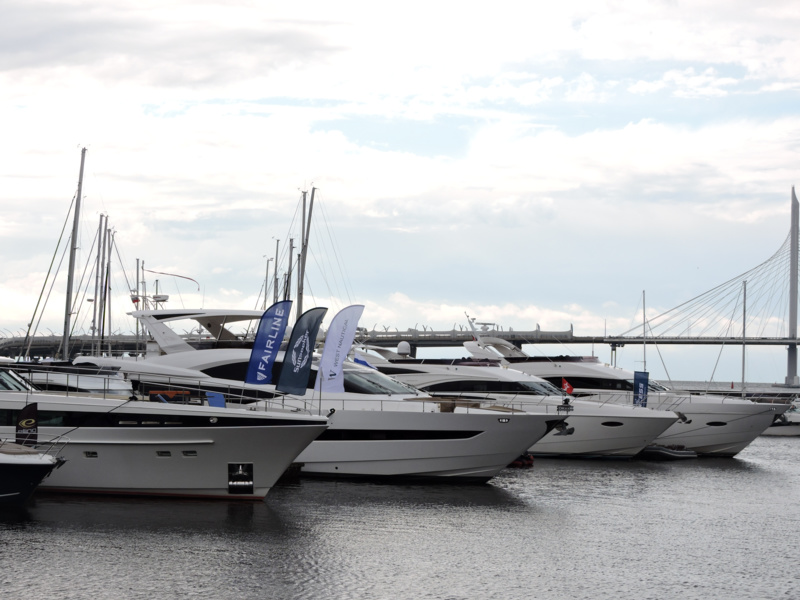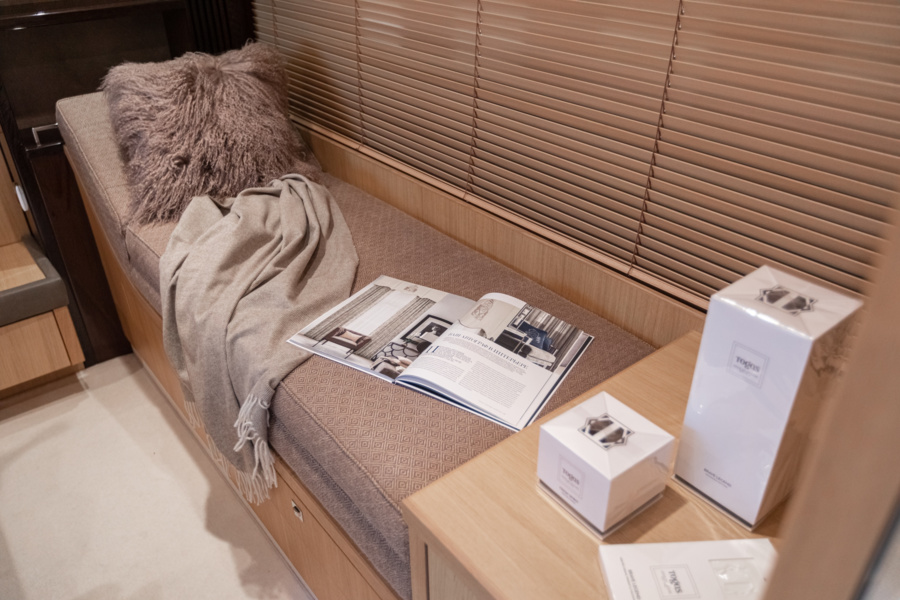 The biggest boats at the show were 24.5 m motor cruiserGaleon 780 Crystal from Polandand 23 m yacht of Laky Verf shipyard (Shlisselburg).

Thanks to the on-water format of the show all the exhibited boats could be tested and compared with the competitors on the spot. «To tell the truth, in case of especially popular models visitors had to queue». So, for example, tests of Lagoon 42 were scheduled literally by the hour.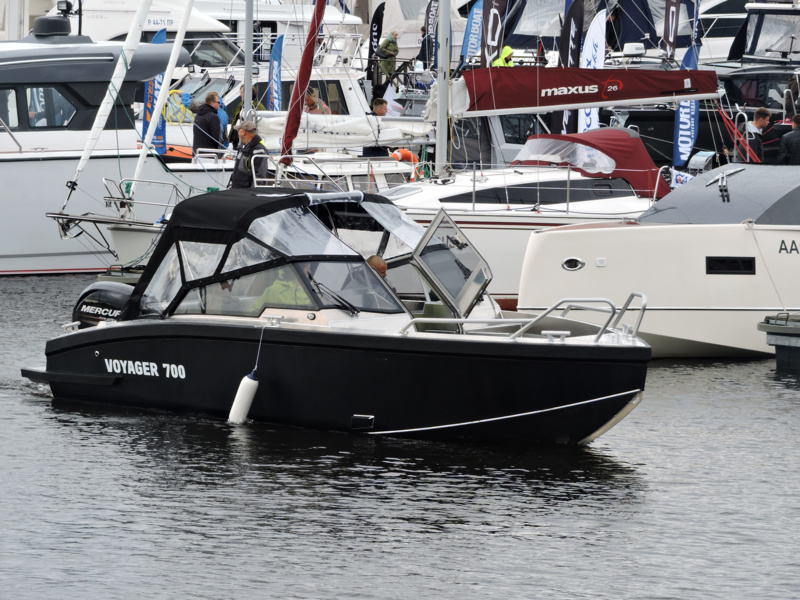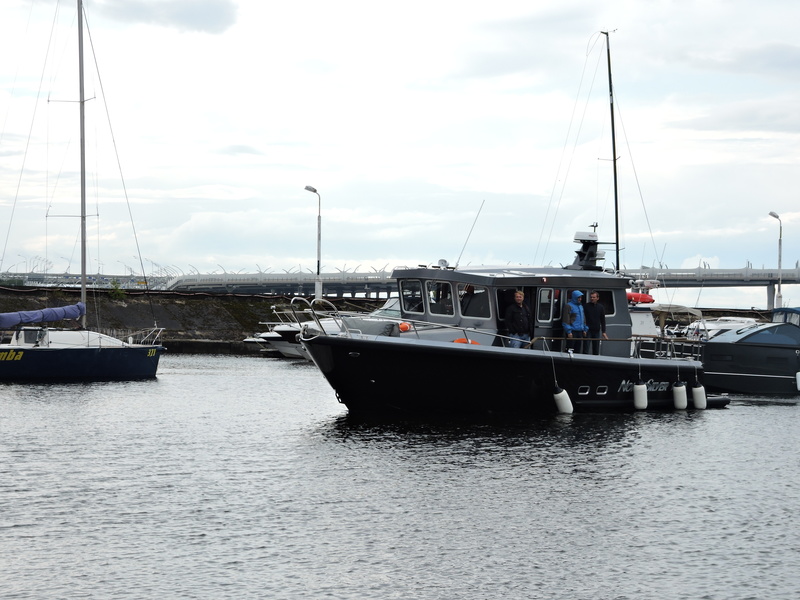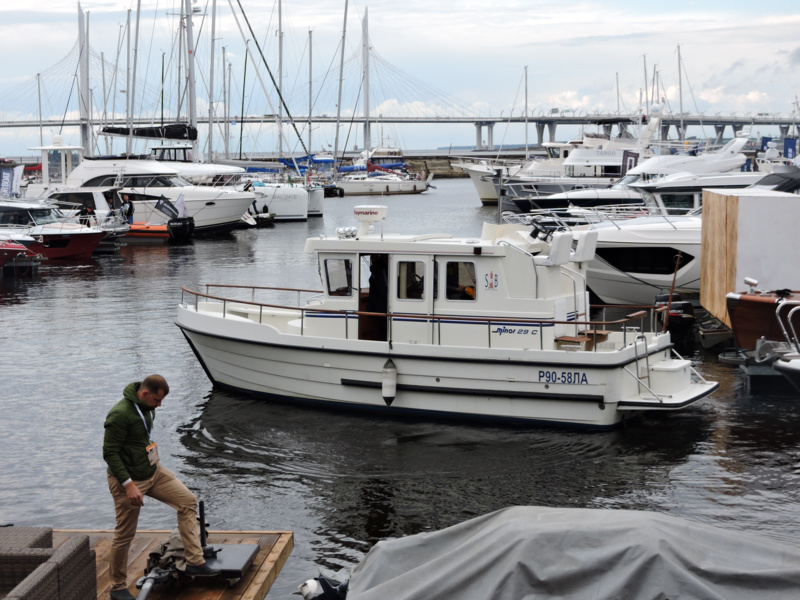 «We do not set ourselves the task of making it as massive as Crocus. We are aimed at making some kind of a picture, we invite exactly those people who are interested in buying a boat here and now», - confesses Dmitry Makarov.
Perhaps if SPIBS really could (the capacity of the yacht club is still very limited) and dozens of thousands of people really came, it would be very difficult to test for everyone who wanted to participate. So the peculiar «chamberliness» of the exhibition is its plus, not a minus.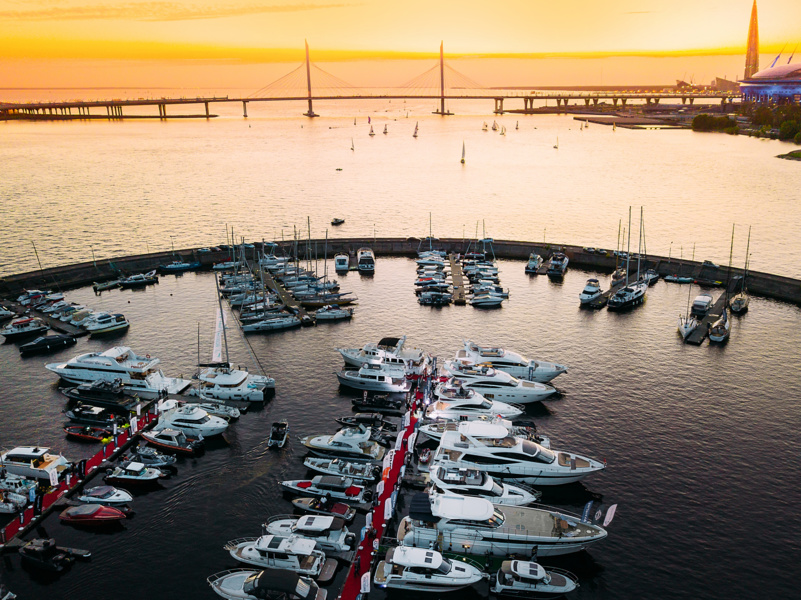 » Representatives of marinas Haven Kakumae (Estonia), Kotka Yacht Store (Finland) and «Koshkinskiy fairway (Leningrad region), as well as Yacht Parking Group company engaged in design of «turnkey marinas» and construction of separate berths from impregnated decay-proof boarding also took part in the exhibition.
On September 7, the SPIBS Race 2019 sailing regatta was held in the waters of the Gulf of Finland, where both absolute beginners and more experienced yachtsmen participated under the guidance of professional skippers from M-MarineThe Togas team won, with «Etalon LenSpecSMU» in second place and the bronze medals were awarded to the crew of the yacht Vilebrequin - the team of journalists.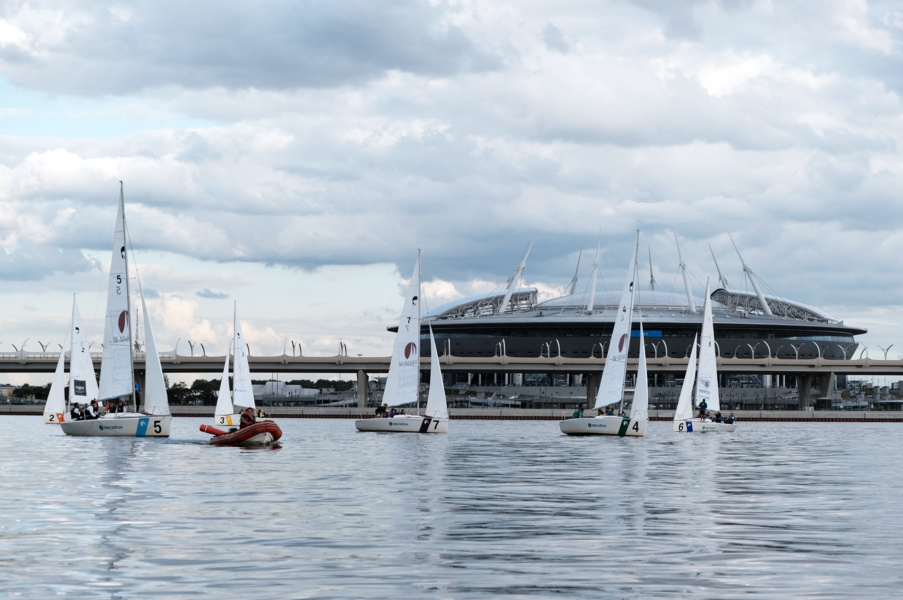 Next year to host the exhibition on the water to St. Petersburg, Moscow иKazan Next year several more million-plus cities are to be added. However the organizers keep secret what exactly these locations will be.