Lloyd Werft of Bremerhaven, Germany, unveiled an interesting megayacht concept called DIVA during the Monaco Boat Show. It is a 96m vessel with an interior volume of 3,000 BRT which is not much considering the number of decks we have here.
The boat, drawn by studio Judel/Vrolijk & co, is distinguished by features such as a vertical bow, a reverse saddle deck and a radar mast shaped like a sail.
Sailing boats - and racing boats in general - have been a major influence on the look of «Diva».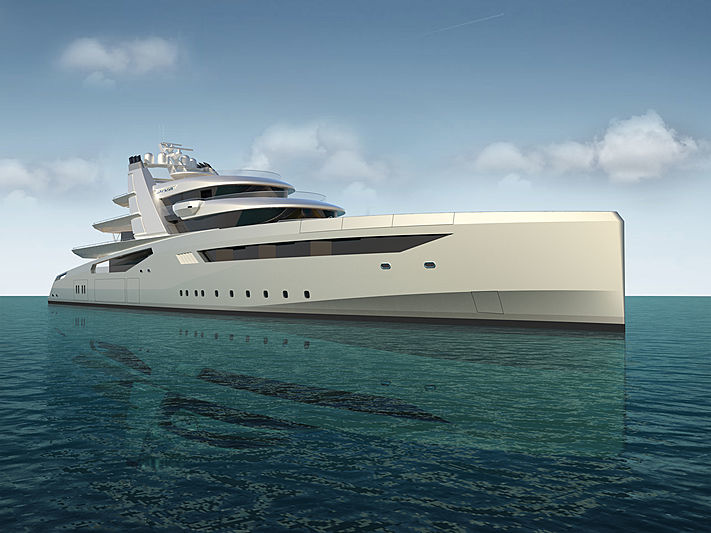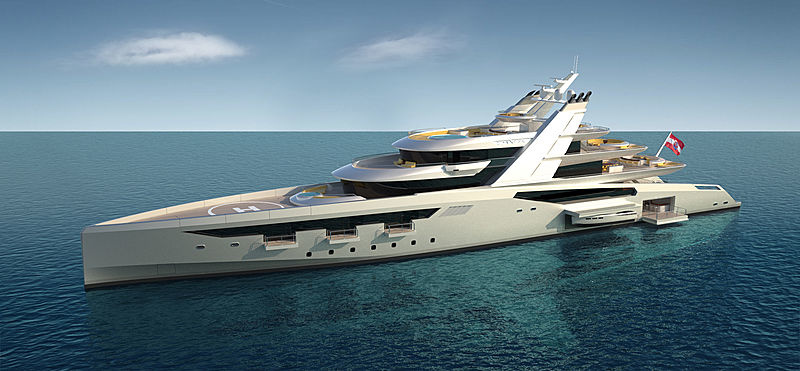 The megayacht is designed to accommodate 10 guests, who are accommodated in five cabins on the main deck. All of them have a private fold-out balcony and are decorated in both Asian and Scandinavian style.
The owner has his own private deck with two bedrooms, bathrooms and a study.
An interesting design highlight are the lounge areas in the form of a cauldron. They are on the owner's deck, on the bridge deck and on the sundeck.
One of these, located on the«floor of the owner's», has been equipped with a bar. The circular lounge of the bridge deck is a nook for sitting near the fire bowl.
Finally, the sun deck has room for as many as two such lounges. One of them serves as a dining area for al fresco snacks.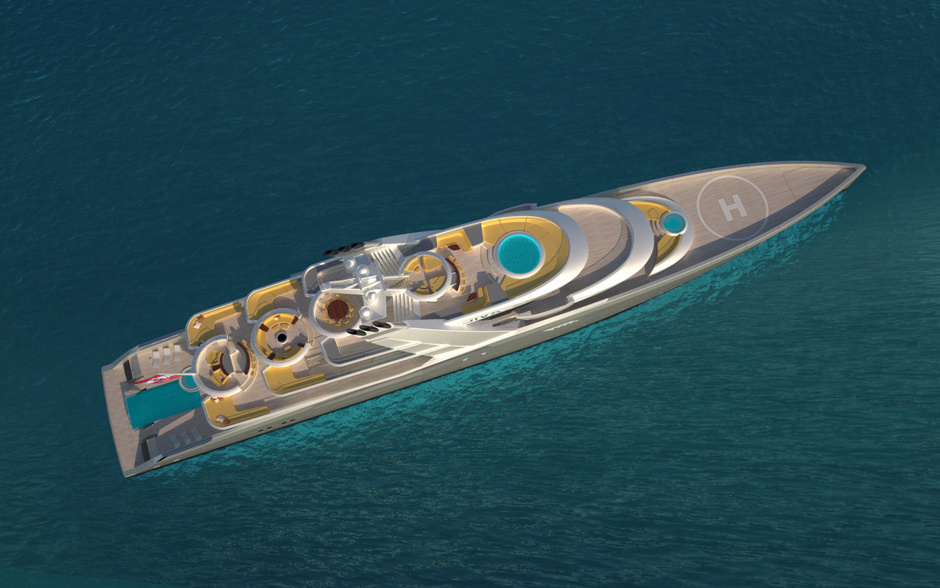 Floor-to-ceiling glass windows in the guest and ownership areas, two terraces in the aft spa, a cinema-like space in the front... All this brings those on board closer to nature.

«On the aft main deck, there is an 8.5x4m infinity pool, a 300sqm wellness and entertainment oasis» and, aft, an area suitable for a six-seater helicopter.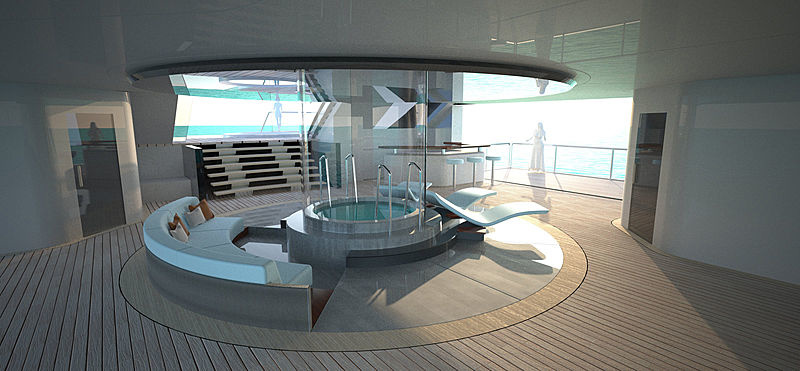 The concept doesn't have an owner yet, but if one is found, the yard is ready to start implementing the project in metal as early as 2020.
Then«Diva» could be delivered in summer 2023.
The vessel is promised to be equipped with a diesel-electric propulsion system. The shape-optimized underwater part of the hull will guarantee the highest level of comfort and excellent seakeeping ability.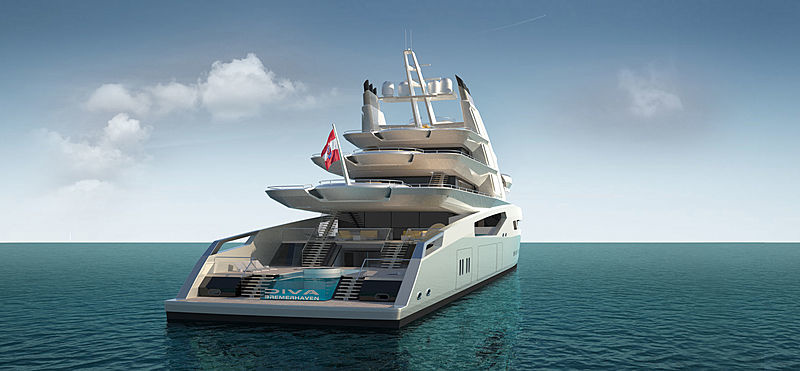 Lloyd Werft is known to many for Luna, a megayacht originally designed for Roman Abramovich. In 2014 he sold her to another Russian billionaire, FarhadAkhmedov.«The vessel was laterinvolved in a high-profile divorce case between the Akhmedovs, in which the wife tried tosue» for Luna.
The shipyard is now in the final stages of construction of theworld's largest REV Explorer, with another 140-metre project being completedin parallel.