New York-based Gill Schmid Design together with Tim Dempers Studio and Dörries Yachts have come up with a crossover boat.
«The project is conceived as a hybrid of an Explorer with its functionality and a luxury superyacht»," explain the designers.
The vessel has an ice-class steel hull with an aluminum superstructure, most of which is covered by mirrored glass to blend in with its surroundings.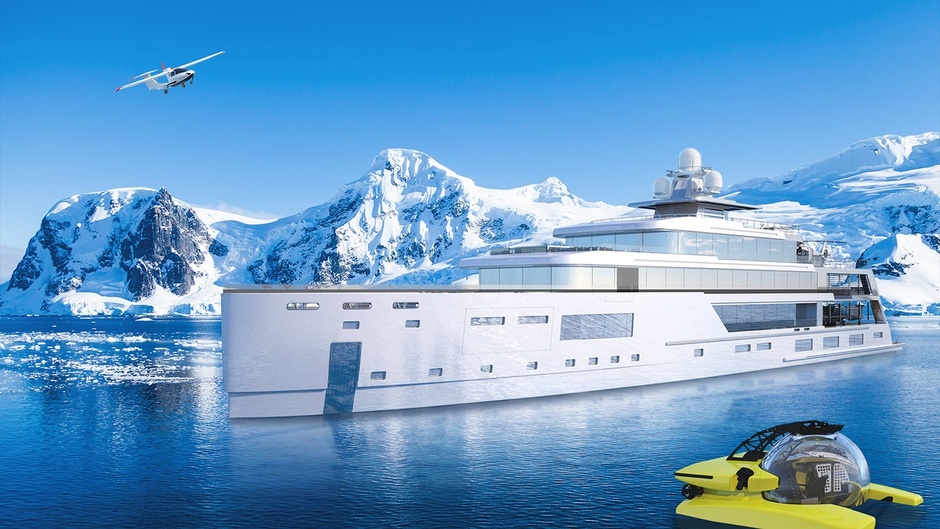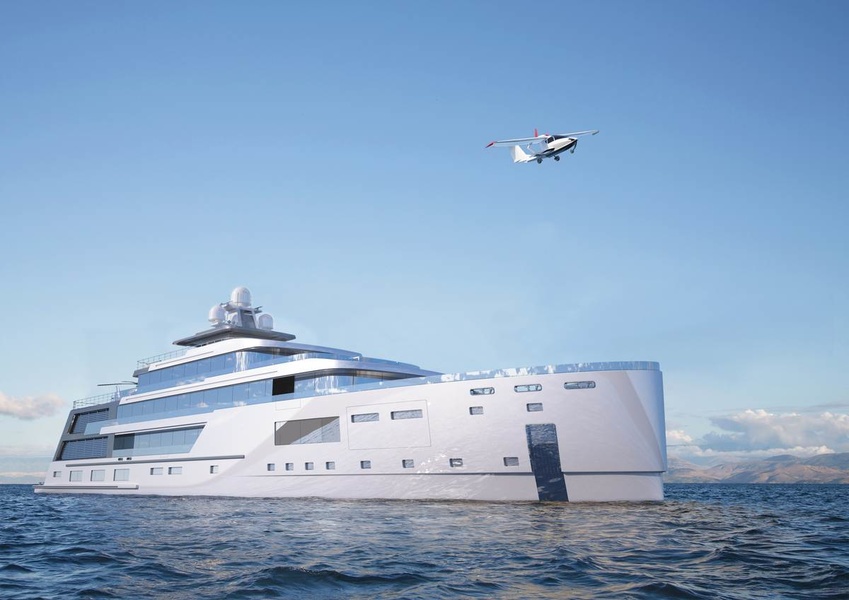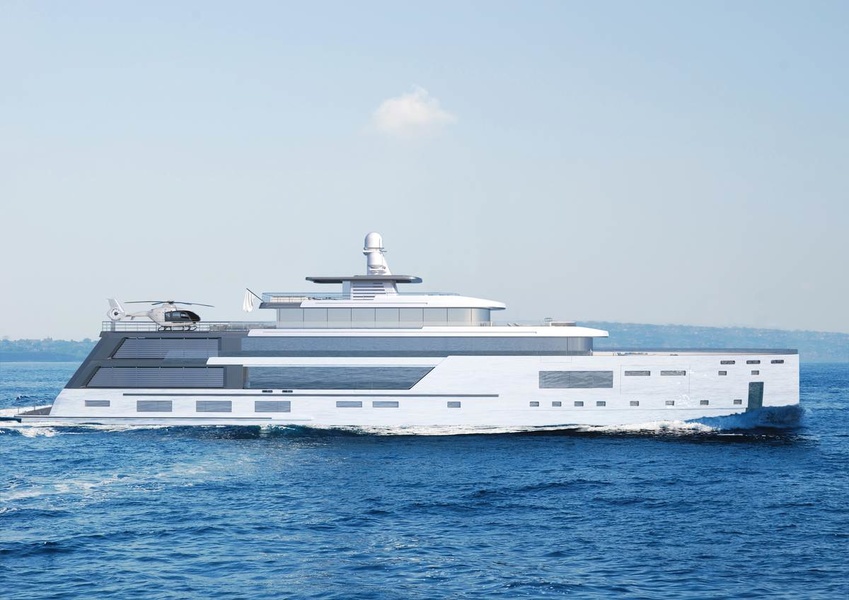 «The concept is a hybrid not only in terms of» but also in terms of the type of propulsion system.
It is a diesel-electric concept that allows you to visit unique corners with pristine nature without fear of harming the environment.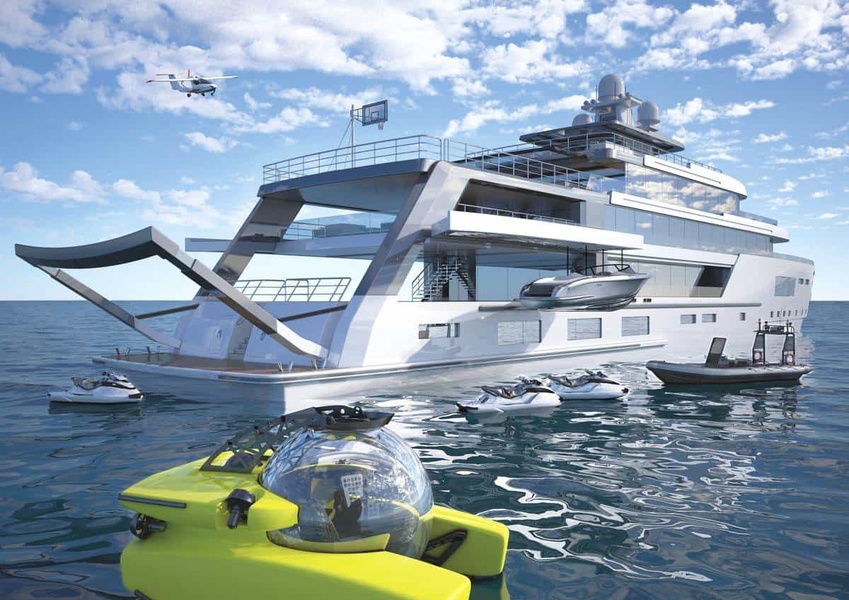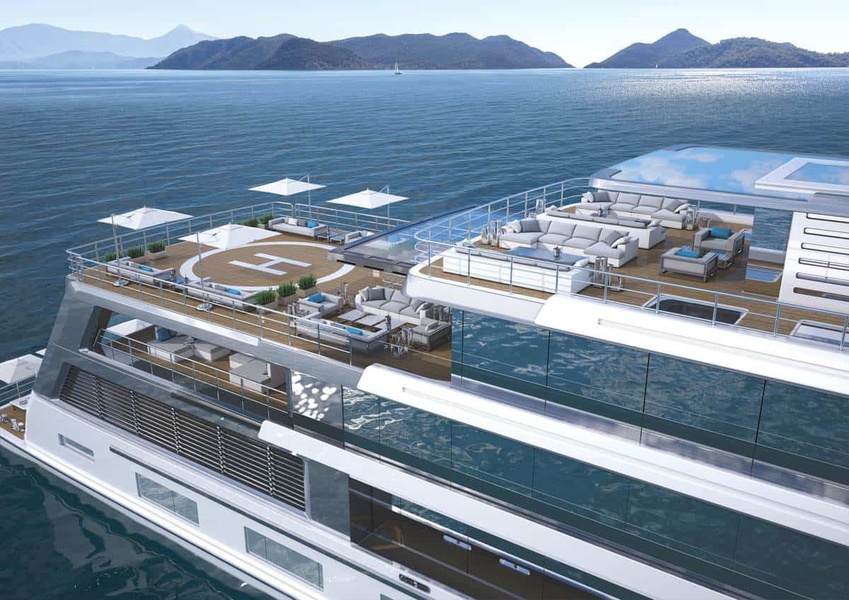 As this is an Explorer which is unusual in many aspects, there is enough space on board for all sorts of equipment - floating, flying, driving.
Unusual is the garage itself - it is separated from the cabin by a glass partition and resembles a showroom.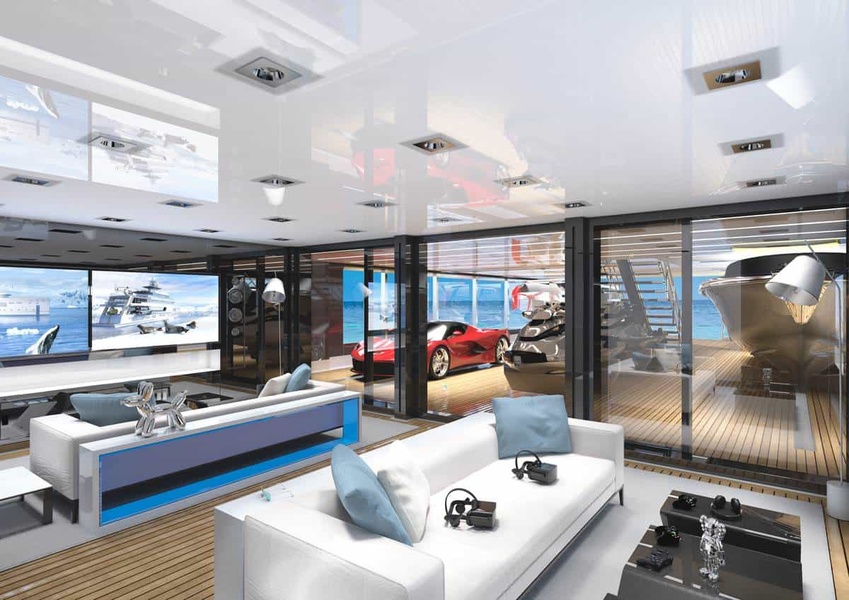 Four Sea-Doo jet skis, two Triton submarines, 12-metre limousine tender and even ... Ferrari LaFerrari hypercar are stored in the garage!
When the garage isn't occupied, it can be used as a party venue. What's more, when the area is closed it can easily be converted into an open area, creating a staircase-linked, three-level space for outdoor relaxation.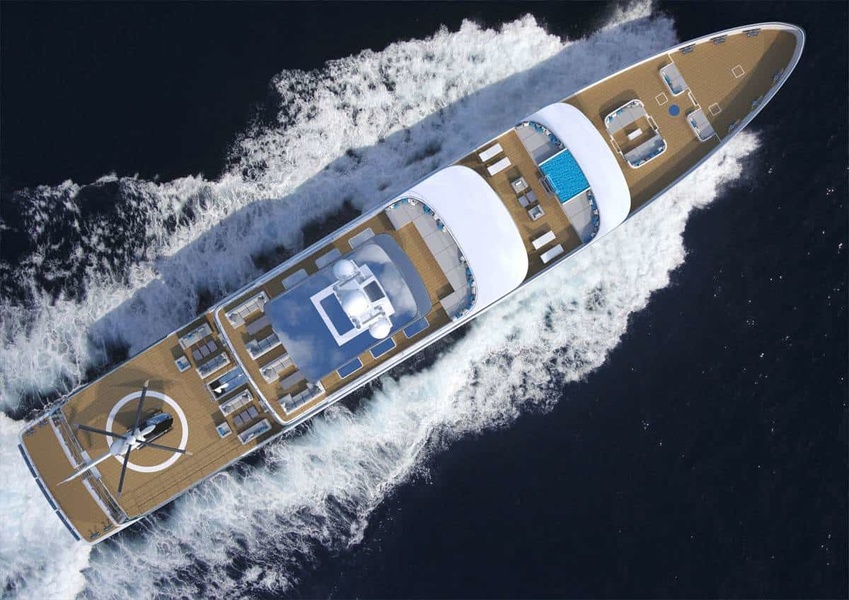 There's also an impressive sized helipad (which becomes a basketball court when not needed), a transparent gym, spa, beauty salon, and jacuzzi. There is even a cigar lounge and wet bar.
Seven cabins, including a full-beam master suite, will accommodate 14 guests. The maximum number of crew members is 25.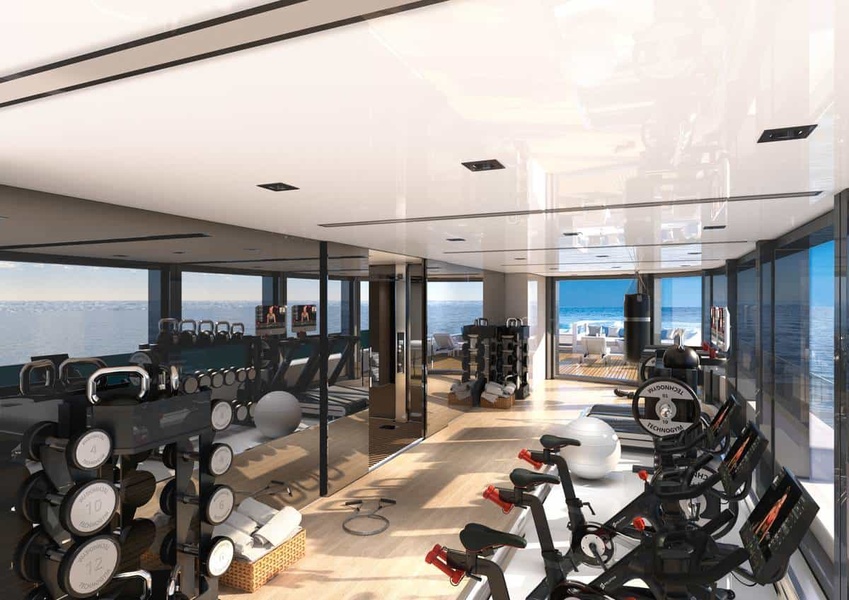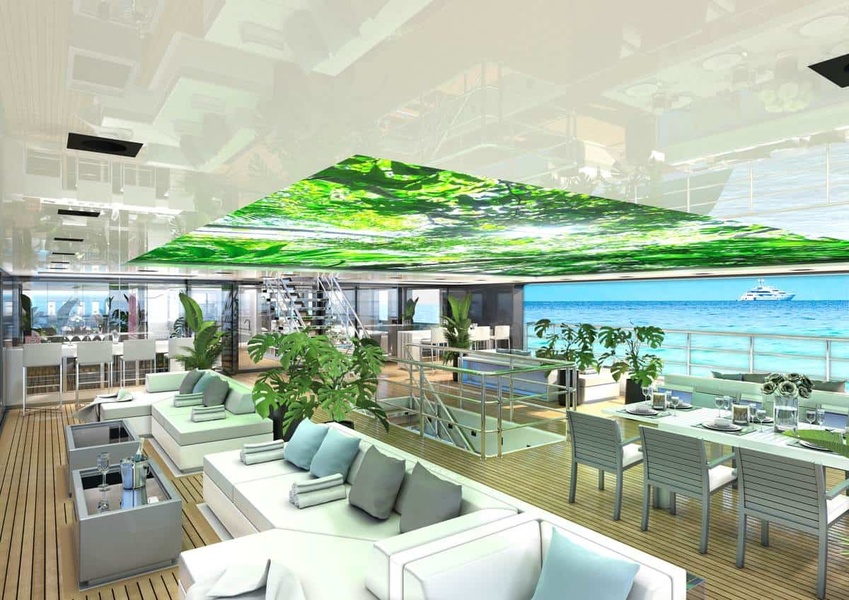 No word yet on the prospects of translating the project into metal.