Wind and current on December 15 swept the 85m FeadshipEcstasea onto a bridgeabutment at Simpson Bay Lagoon in St. Maarten .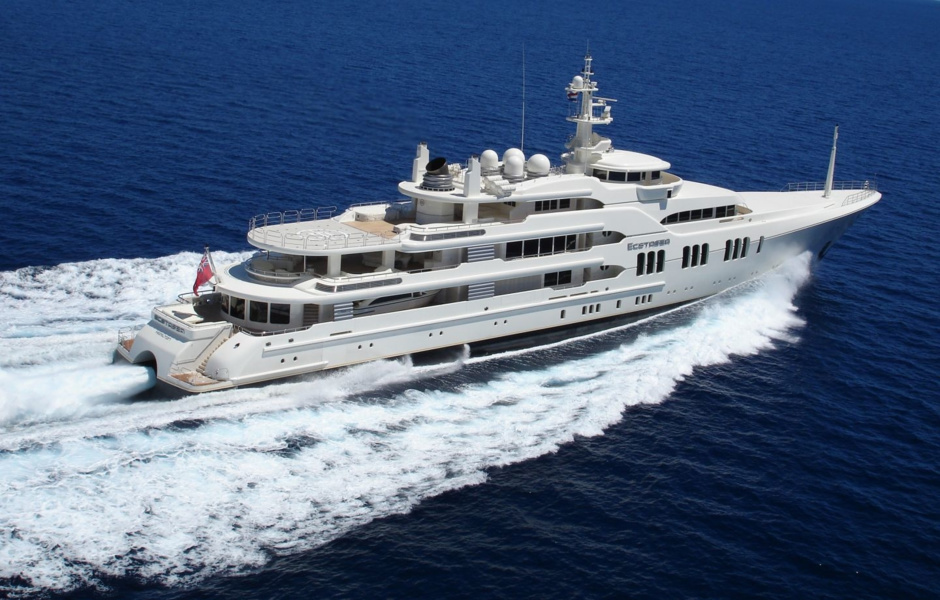 The bow of the boat completely collapsed and dropped the railings and observation post into the water. Fortunately there were no injuries: the bridge operator jumped out of the booth in time.

With the exception of the destroyed observation post, the bridge itself was also unscathed. At the time of the collision it had already been fully opened to allow Ecstasea to pass, all mechanisms were inactive and were not affected by the impact.
This is not the first such incident at this location. The passage is only 16.7 metres wide and large boats are not always able to cross without impact when headwinds blow. In 2011, the cladding of the 72 metre CRN Azteca was damaged .

«Simpson Bay Bridge got another boat. Considering how much money these boat owners have, why didn't they build a wider bridge? » , - puzzled users of social networks.
Details of the incident are being additionally clarified by police and coast guard this time.
Ecstasea was launched in 2004. At that time it was the largest Feadship ever built, designed by De Voogt Naval Architects and capable of speeds in excess of 30 knots, and its first owner was the Russian oligarch Roman Abramovich .
In 2009, Abramovich sold her to Abu Dhabi Crown Prince Moḥammed bin Zāyid Āl Nahyān (DMG Moḥammed bin Zāyid Āl Nahyān) for $125 million. Later, in 2014, the crown prince sold her to Pakistani billionaire Alshair Fiyazfor $75 million.