Yesterday the fifth Caribbean Sailing Week kicked off in the Caribbean Sea .The first three races in three divisions of sailing yachts were held near the islands of Antigua and Barbuda which are steeped in legends of sea battles, pirates and treasure hunts, familiar from childhood. Our correspondent travelled with the regatta to Antigua to tell visitors to our website about the event first hand - as itBoat is the official media partner of the regatta.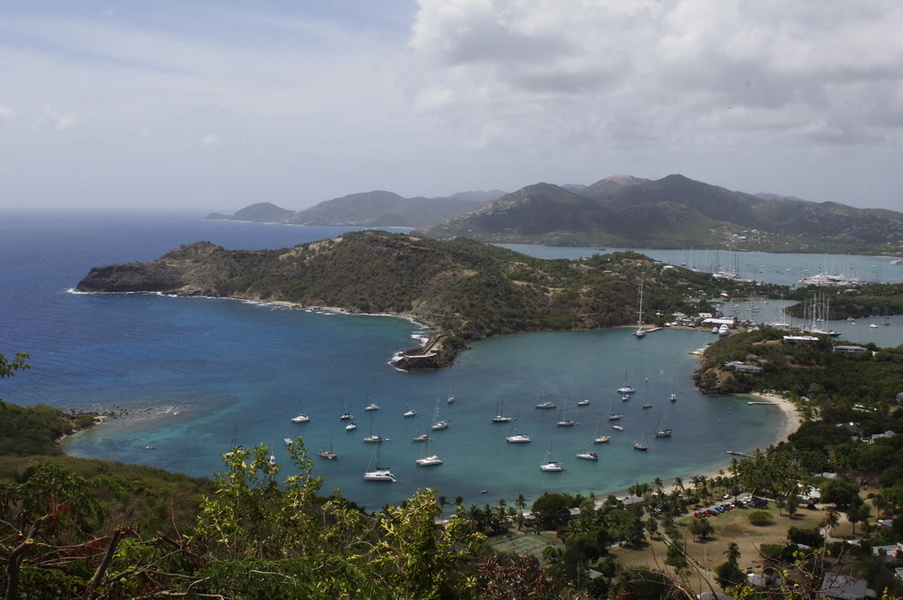 But first, a bit of history to help understand how this regatta was born and what the organizers set out to achieve.
«Everything is simple, says Boris Boltyansky, one of the founders of Sailing Week and irreplaceable leader. - Five years ago, together with my colleague Alexander Belonovsky,we first attended an amateur regatta, Volvo Sailing Week, which was organized by the Russian Yachting Centreof Mikhail Savelyev. We saw the event from the inside and realized that this genre, this format is very cool in terms of building communications, building relationships between people, but we need to adapt it for the business audience.
For a start we had to replace Turkey with something more prestigious and distant, we had to add a certain dose of luxury-style to the event. For Turkey is not interesting any more, it is almost an everyday occurrence and it was necessary to take people to a place they hadn't been to yet. Yes, a part of our audience travels only for business contacts, for them such a regatta is just a kind of business club, but for many our regatta is an occasion to visit the places they would not get to otherwise. That is why we have chosen two destinations: winter destination is the Caribbean as completely unexplored by Russians in terms of sailing and summer destination is the Cote d'Azur, but by no means firmly mastered by our fellow citizens Cannes, Nice and Antibes.

We focus mainly on medium-sized business owners and top managers
of large companies.
These are those who regularly read RBC's website, which was used to promote the regatta. I have to say this - our website has a huge traffic, we are visited by a million and a half people a day. And 99% of our audience know about our regatta. Just imagine how widely known this event is in the business world. It is not a private hobby club, but rather a projection of yachting onto the Russian business audience. It is an open club of business people for whom the regatta is a tool. Communication, exchange of contacts and ideas, business conference - all these are integral parts of Caribbean Sailing Week.
But although the club is not closed, we cannot expand it endlessly. The very first regatta brought together 160 participants and today there are 230 of them (37 yachts). Practically it is limited. Infrastructure of many regions simply cannot sustain more participants (try to feed 300 people at one restaurant simultaneously). So the task is to increase the level of participants, and the quality of the event.
Here is a typical indicator of the usefulness and popularity of our Sailing Week. A lot of people come to the regatta for the second time - in fact, it is 70% of our current guests. Yes, for many of them it was their first step into the world of sailing. But today most of them are taking it a step further.
People who started with us five years ago as guests have now become yacht captains themselves, and some have
even become yacht dealers.
For example, Mikhail Mishchenko who is well-known to you and who opened a dealership of interesting yachts Salona (moreover he also creates a charter company, though it is rather an emotion than a business project, but nevertheless). Many of our participants go even further - go to the 600-mile Rolex level races, cross the Atlantic on high-speed mega-yachts under the command of Oscar Konyukhov and so on.
Today we are actively cooperating with the Russian Yachting Federation. RBC became the general information sponsor of the Russian Yachting Federation, and some of the participants of our regattas joined the Federation's Board of Trustees, while others sponsor children's sailing schools. So here we see a great example of feedback: we attract entrepreneurs to sailing and later this has a positive effect on sailing in the country as a whole. There is only one serious obstacle on this way - our business has a generally not quite positive image of domestic sailing as a group of not quite sober people sailing on not quite clean and modern yachts. It is inadmissible for regattas of our level. Here the coastal program is very important. Formally it is not the most important part of the regatta, but it is the most important 10 percent. Which can either spoil the whole event or, on the contrary, pull it out.
As for the prospects that we see for our offspring, it seems to us that in 10 years we will either find an investor or attract internal investments in order to have our own fleet of monotype racing boats. It is even possible that we will have our own class - something like Russian "RC 44", following the way of constant quality improvement, we will come to it».
A few words on the format of the current regatta. It is organized in three divisions: two monotype divisions (Sunseil and Dufour) and one handicap division (Harmony of various lengths). Very high level captains, including Sergey Dzhienbaev, head coach of the national team, are engaged to control the boats. Andrey Arbuzov, Evgeny Nikiforov, Dmitry Zaritsky - these and other names of the skippers of this Sailing Week are well known in the racing community of our country.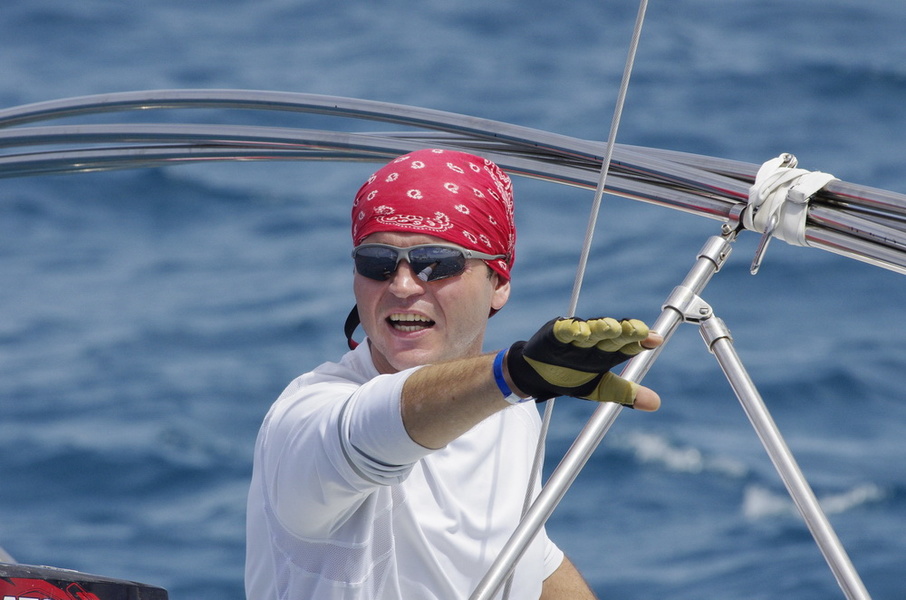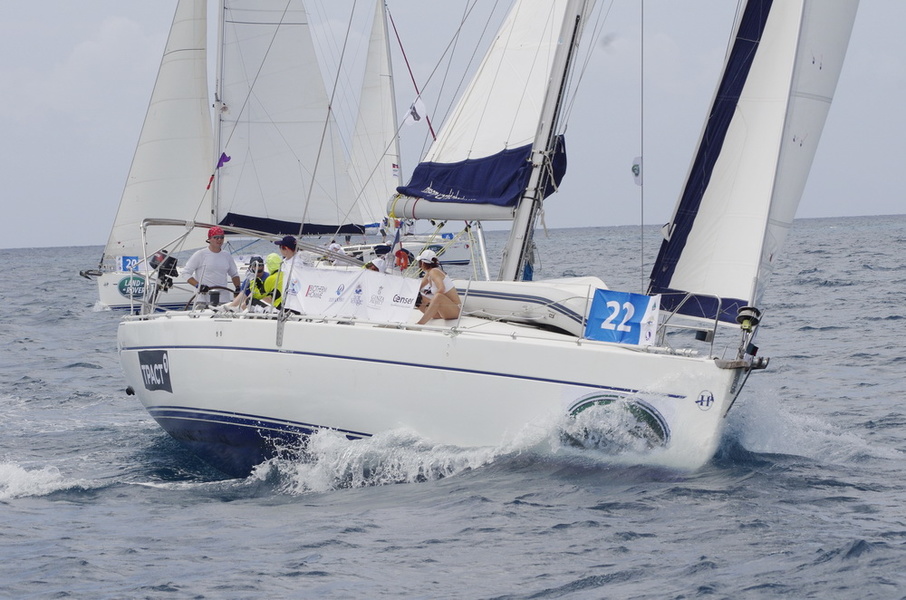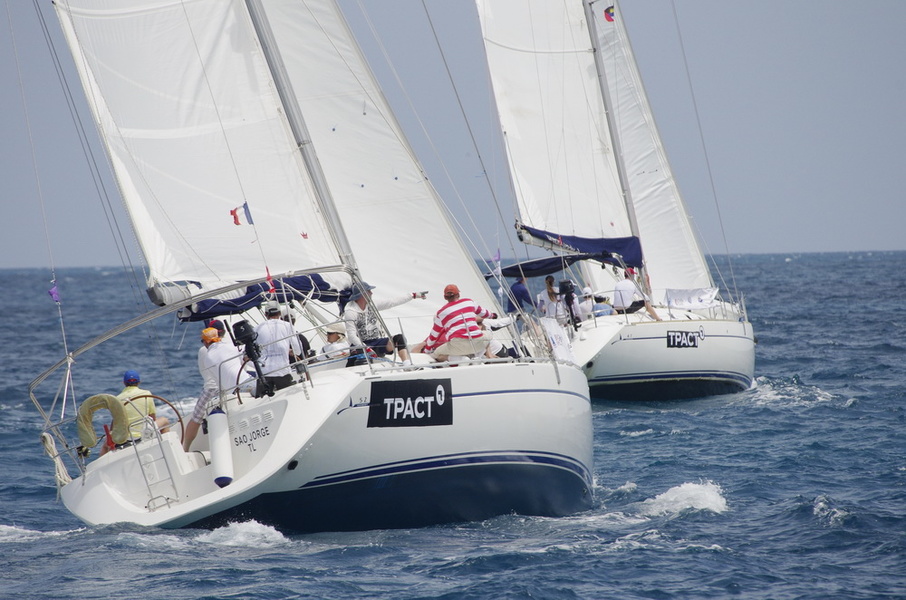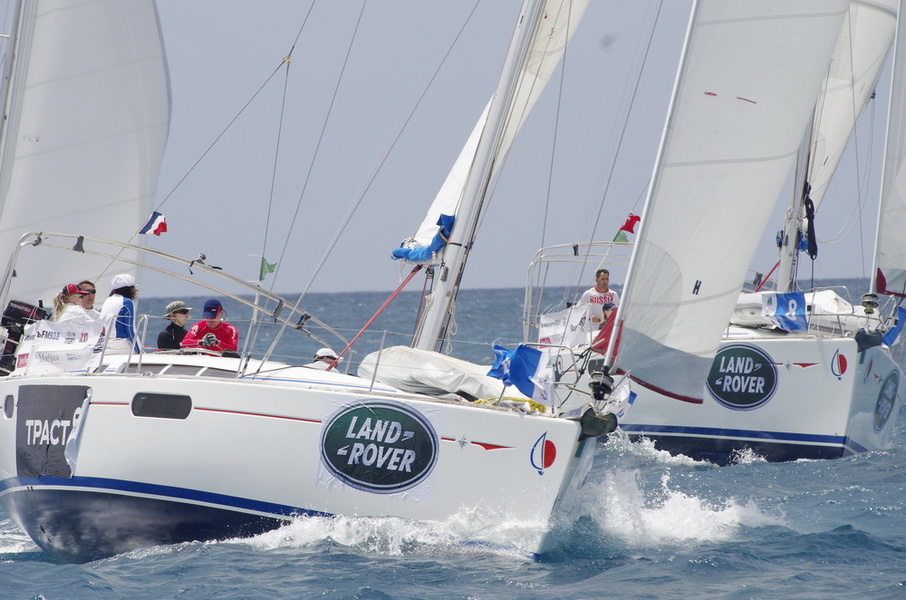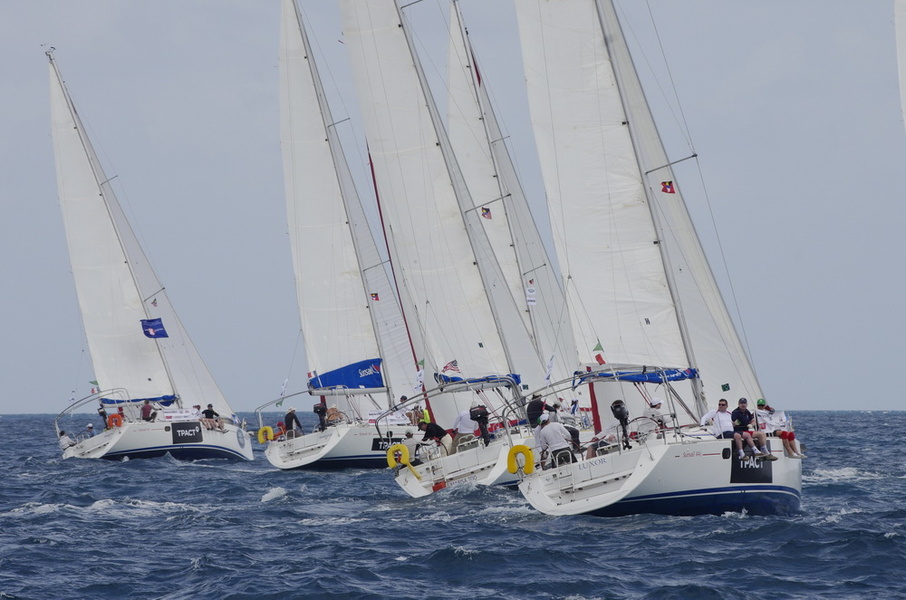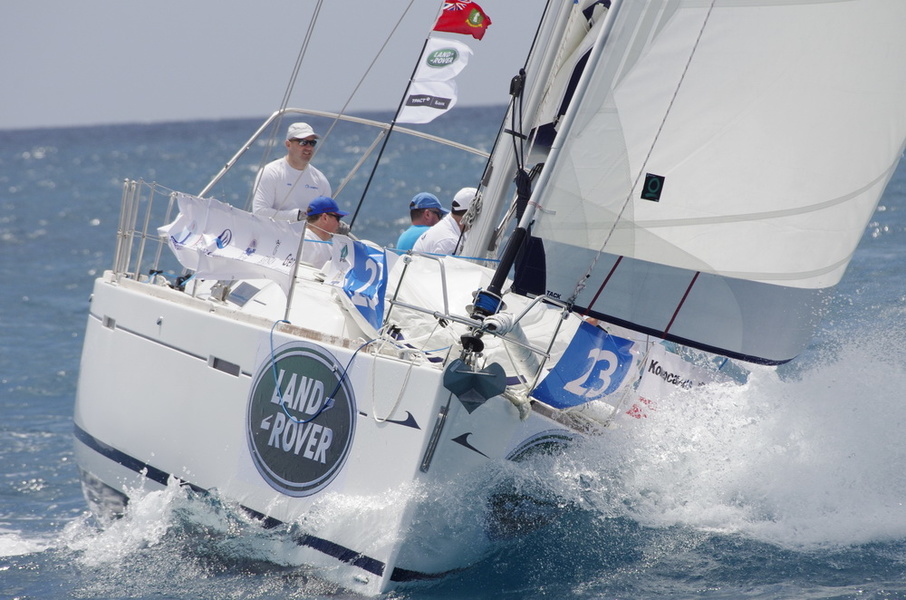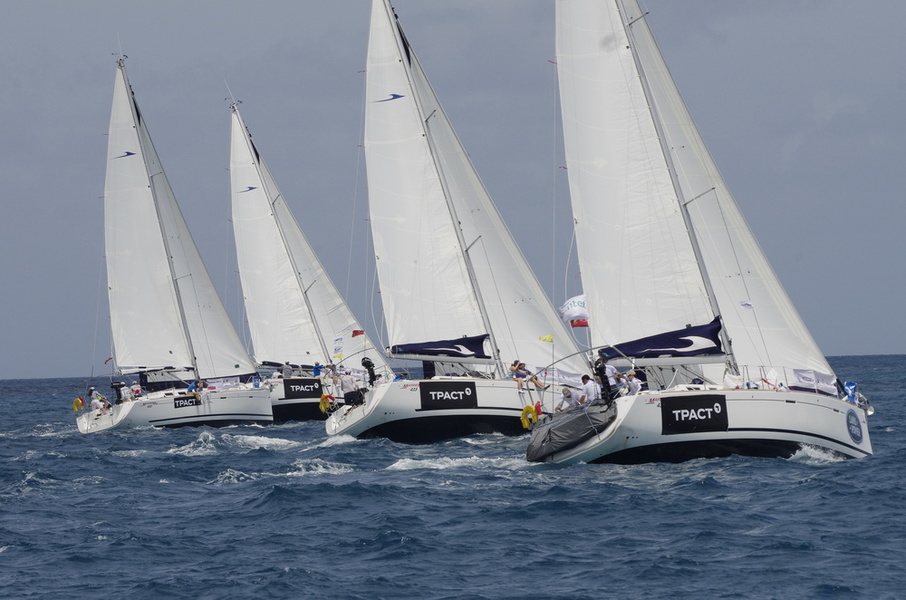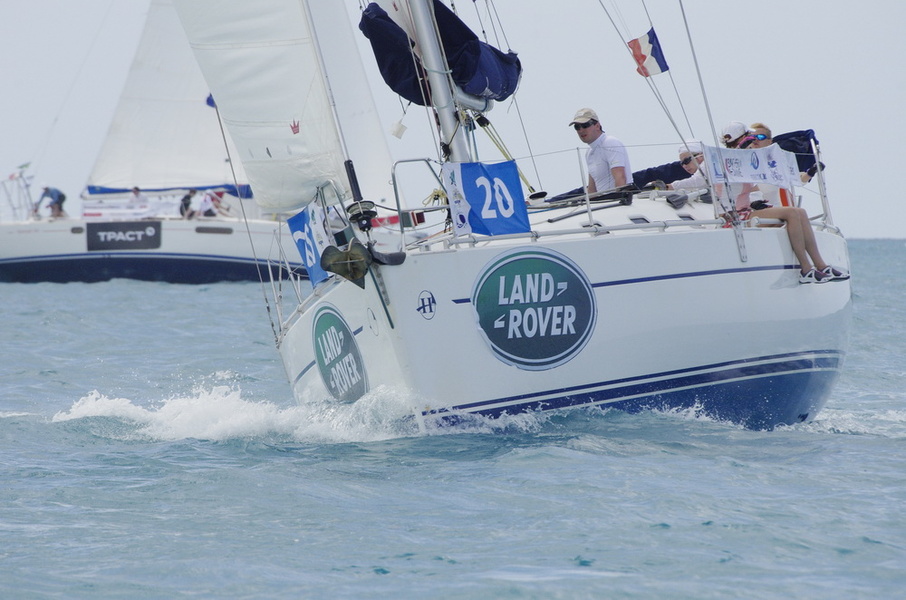 The Grand Opening Ceremony was held yesterday with the attendance of Russian Consul
Egor Blagodatsky
. Antigua and Barbuda Minister of Tourism
John McGinley
attended the opening ceremony which highlighted the importance attached to the event in the region.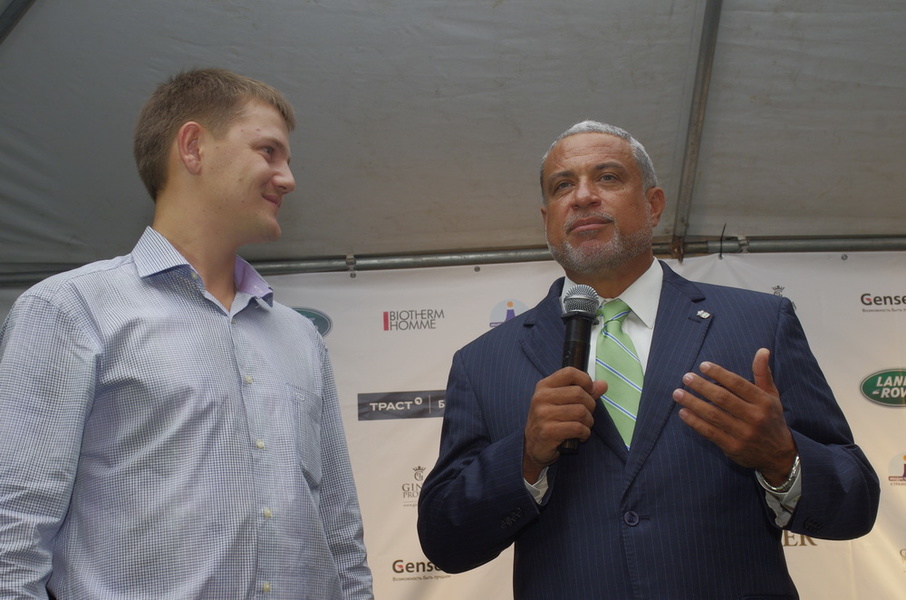 Unfortunately, the first day of racing was not without its troubles. During the first race on the yacht of Sergei Dzhienbaev the halyard failed, the athletes were able to cope with a naughty sail only by midday. Another boat broke steering control precisely at the moment when the boat tried to go astern on the starboard tack and let it pass ahead. The result was scattered scoring of one boat hull and damaged bow of the other. In general, everyone had enough excitement for the first day of racing - both participants and organizers, and judges.