Yacht Russia magazine investigated the accident of the second hull of 825 series of British shipyard Oyster Marine. Polina Star III sank in early July off the coast of Spain. It is the first accident of its kind in the yard's 42-year history.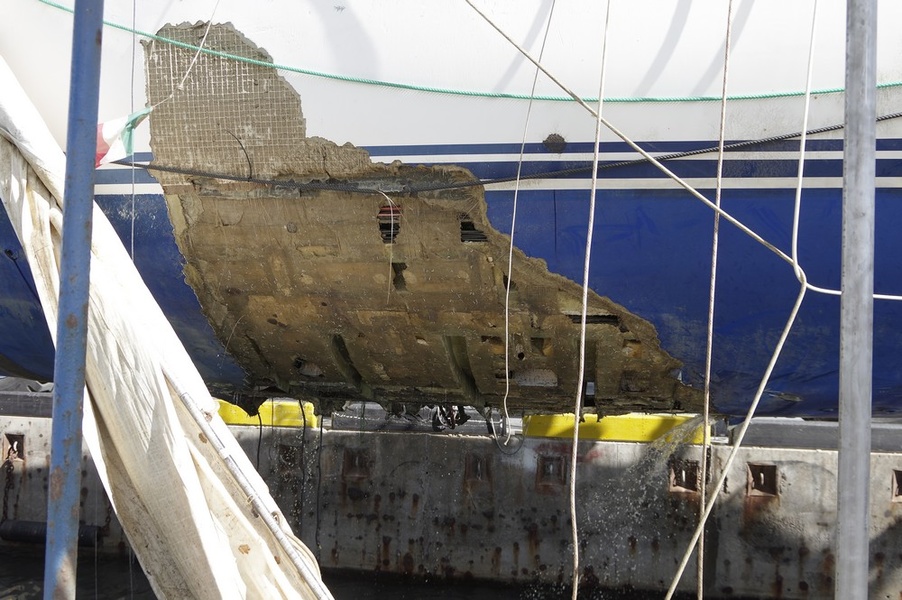 Yacht Russia editor-in-chief Artur Grokhovsky visited Ascar Shipyard, which welcomed the recovered yacht, and took a look at the damage that led to the sinking. The almost new yacht had torn off its ballast keel, along with a section of her keel and planking. The ballast keel was secured to the fin with bolts, of which only one went through the fin to the flors in the hull. Independent surveyors found no evidence of a collision on the hull which could have caused such widespread damage.
The experts with whom Grochowski spoke drew attention to the thickness of the keel fin transverse bulkheads, which was only 5mm, and the thickness of its plating, which did not exceed 17mm. The journalist was unable to obtain a comment from Oyster Marine.
The story is obviously a very serious embarrassment to the Oyster shipyard, which until then had been considered a benchmark for yacht quality and reliability.
Polina Star III was launched in May 2014. It is a 27-meter version of the Oyster 825 series. Her internal structure differs from all other Oyster yachts. The yacht was owned by a Russian, one of the most famous figures in the field of Russian sailing, a member of the yacht club «Pirogovo» and the board of trustees of the VFS.
The full text of the Yacht Russia investigation can be read at this link.