Bugatti and Palmer Johnson have published the first renderings of the new Niniette series of fast yachts. The series includes three models with lengths of 13, 19 and 27 meters - PJ42, PJ63 and PJ88.
The boats combine elements of classic Bugatti cars with the hull form pioneered by Palmer Johnson in the Supersport series. The hull is made of carbon fiber with titanium inserts.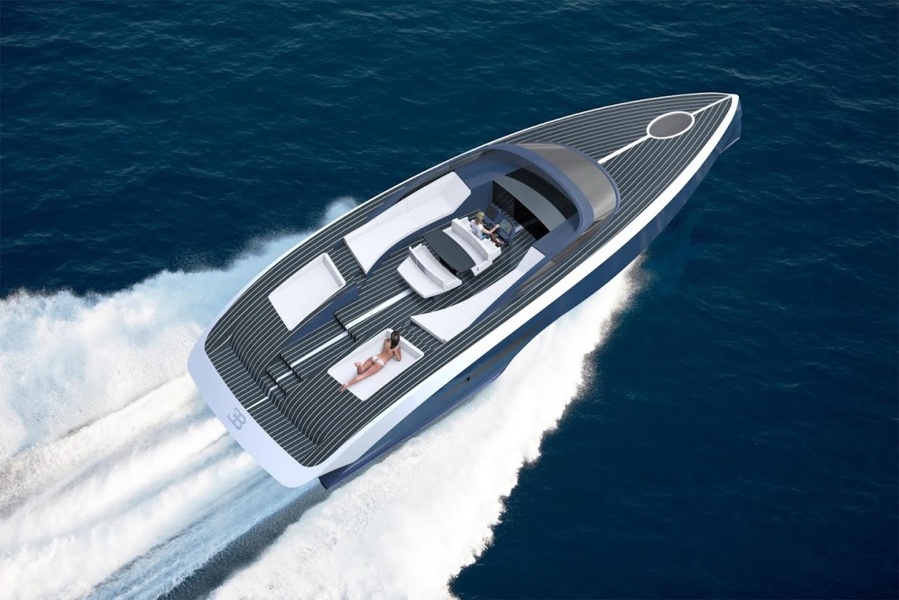 From Bugatti they got «drop-shoulder line of Bugatti Type 57 C Atalante and perfect proportions of Type 41 Royale», according to the press release from the automaker. Also Bugatti's owners will be familiar with two-tone body painting and inlays of maple and stained oak in natural blue shade in the interior.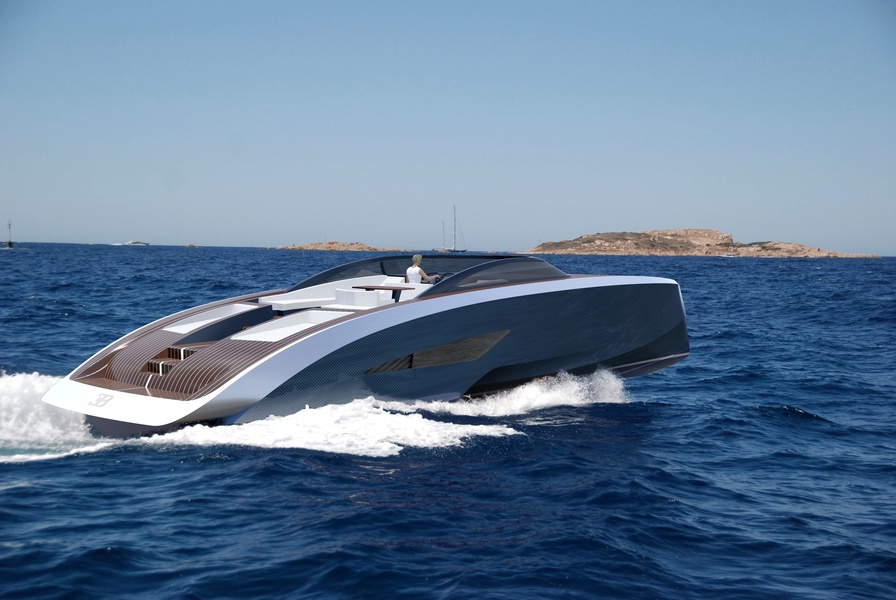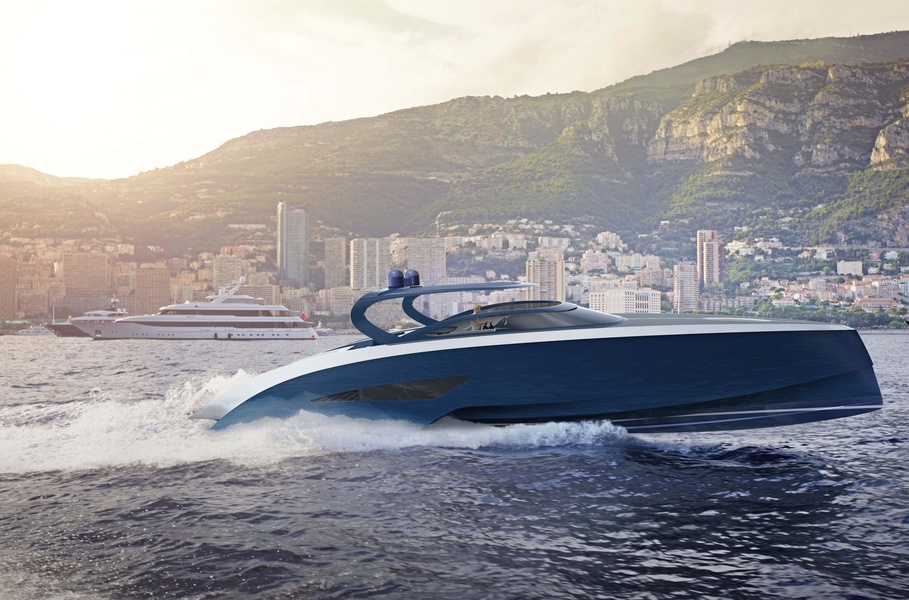 By the way, the series name also has something to do with Bugatti. Ninietta is tender form of the name of Ettore Bugatti, daughter of Bugatti automobile manufacturer's founder.
The flagship of the series is 19-meter PJ63 Niniette. This is the model shown on the renders. It boasts two saloons - 63m² on deck and 43m² below deck. The boat can accommodate up to four guests. A crew cabin is also provided on board. The maximum speed the PJ63 Niniette can reach is 38 knots. The price tag starts at €3.250 million.
All three models in the series are available for order and can be built within a year.