Italian shipyard Mondomarine has unveiled the concept of its largest ever yacht.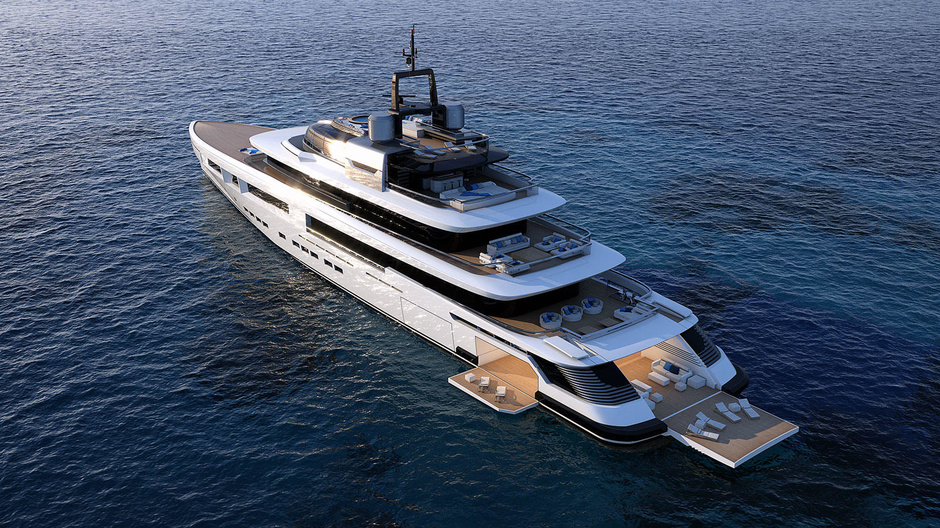 This 70-metre steel-hulled yacht, designed in collaboration with Giorgio Vafiadis & Associates, has a living space of 1,800 BRT.
As explained by the best young designer of 2013, Stefano Inglese of Giorgio Vafiadis & Associates, the vessel's name - Arte - indicates that its creators «were inspired by the beauty, creativity and simplicity of contemporary art».
Two key features on board are the huge beach club with a retractable transom and deployable side panels, and the glass-covered wheelhouse, located on the sandeck.
There is a hot tub on the sandeck in addition to the wheelhouse. The swimming pool is located forward just forward of the owner's lounge. The 12 guests are accommodated in 7 cabins, with all guest cabins located on the main deck. Accommodation for 24 crew members is also provided.
A pair of Caterpillar 3516C engines will give her a top speed of 19 knots and a cruising speed of 15.5 knots.