A court ruled that the information about Igor Sechin and his wife Olga's connection with the megayacht St Princess Olga posted in «Novaya Gazeta» was inaccurate and ordered the publication to remove the article from its site and publish a rebuttal. The court decision has not yet come into force: «Novaya Gazeta» intends to appeal against it.
In an article entitled «The Secret of "Princess Olga. How is Rosneft CEO Igor Sechin linked to one of the world's most luxurious yachts? » journalist «New» cites photos from the instagram account of Igor Sechin's wife Olga, which show her relaxing on a luxury yacht. Based on the comparison of the geolocation marks of the photographs with the data on the location of the megayacht St Princess Olga, the author concludes that Mrs. Sechin is pictured on that particular boat.
Sechin's representative at the Basmanniy Court of Moscow stated that the information disseminated in the article «is of no public significance» and added that «the plaintiff is neither a public figure nor an influential politician». Sechin's lawyer Elena Zabralova also said that «the defendants have not produced reliable evidence of the information circulated that Sechin is connected to one of the world's most luxurious yachts, the Princess Olga, which is registered in the Cayman Islands».
St Princes Olga is an 85.6-metre superyacht built in 2013 at Dutch shipyard Oceanco. The interior of the yacht was designed by Alberto Pinto and the exterior by Russian designer Igor Lobanov. She has 7 cabins for 14 passengers with a split-level master suite.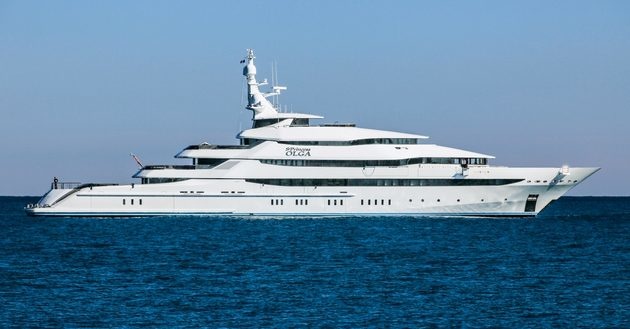 On Superyachtfan.com» the value of «Saint Princess Olga is estimated at $150 mln. The name of the owner of St Princess Olga is kept secret, however according to German media she was built for a client from Russia.
At 14 knots the yacht can travel 6,500 miles without refueling. The maximum speed of the vessel, made of steel and aluminium, is 18,5 knots.