The Energy Observer catamaran is nearing completion in St. Malo. The 30.5 meter long multihull is completely environmentally friendly, using solar, wind and... electrolysis power to propel it.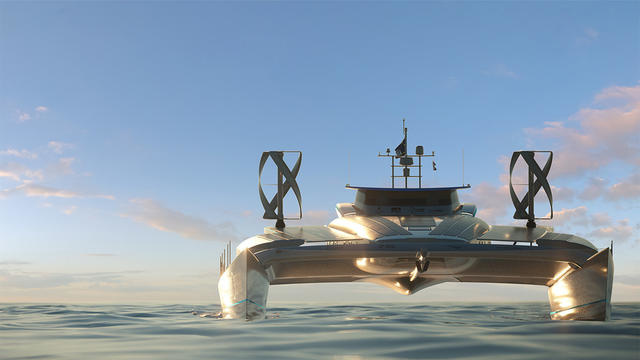 The Energy Observer is equipped with solar panels and wind generators. When there is no wind or sun, the Observer runs on hydrogen obtained by electrolysis.
«This will be the first boat with autonomous production of hydrogen," says Victorien Erussard, co-owner of the project. - In the eyes of many people, hydrogen fuel cells have discredited themselves. We intend to prove that the impossible is possible».
In February 2017, Energy Observer will embark on a six-year voyage around the globe, during which it will make 101 stops in Cuba, Goa, New Caledonia and many other popular yachting destinations. The data gathered during the catamaran's voyage will be used by scientists from the LITEN research institute to further develop hydrogen fuel cell technology, which could find its way into transportation and household heating appliances.

Currently, the project is looking for investors to finance a round-the-world trip, each year of which will cost, according to preliminary calculations, 4 million euros.