The 10th anniversary edition of the RORC Caribbean 600 race will begin on February 19 in Antigua. The 600-mile non-stop regatta around 11 Caribbean islands will feature 80 participating boats from around the world.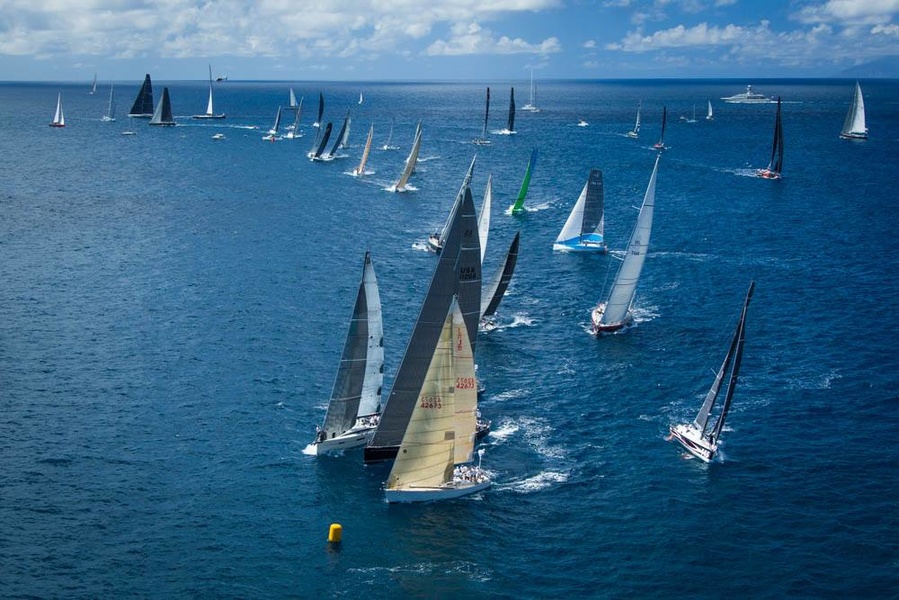 Crews from 15 countries have applied this year, including three winners of the prestigious trophy: 2016 winner Maxi 72 Proteus(USA), 2013 winner Cookson 50 Privateer(USA) and 2009 winner Lee Overlay Partners Cookson 50(Ireland).
A record number of French teams are expected for the regatta, as well as 13 teams from the USA, where 6 of the 9 prizes have gone in the history of the event. However, there will still be the most participants from the UK with 27 boats.
The race features two boats with Russian owners: Maxim Kudryashov's Oyster 885 Guardian Angel and Yury Fadeev's First 40 Optimus Prime.
Last year on the same boat Maxim Kudryashov received line honours Oyster Regatta Antigua and became overall winner of Oyster Regatta Palma. Yury Fadeev is known in yachting circles as an organizer of one of the largest regattas in Europe for Russian yachtsmen «Cabestan-Croatia»which this season will be held along Dalmatian islands from April 28th to May 5th.
In addition, Russian yachtsmen under the guidance of experienced skipper Sergei Bruzga participate in the RORC Carribean 600 as part of the crew of TP 52 Conviction. In 2016, Sergey Bruzga's yacht Frogfoot took third place in its division in the famous Rolex Middle Sea Race offshore.
Fleet of the regatta will be represented by a variety of vessels. In addition to a large number of Maxi Class yachts, including Rambler 88, eight multihulls, seven Class 40s and a variety of boats up to the smallest boat, the 9.2m Modicia, will be taking part in the event.