Nicknamed «ghost boat» and «rusty hole», the 81.4-meter boat PJ World from an American shipyard Palmer Johnson has found her new owner. Construction of the mighty expedition vessel, which has dragged on for 10 years, may finally be complete.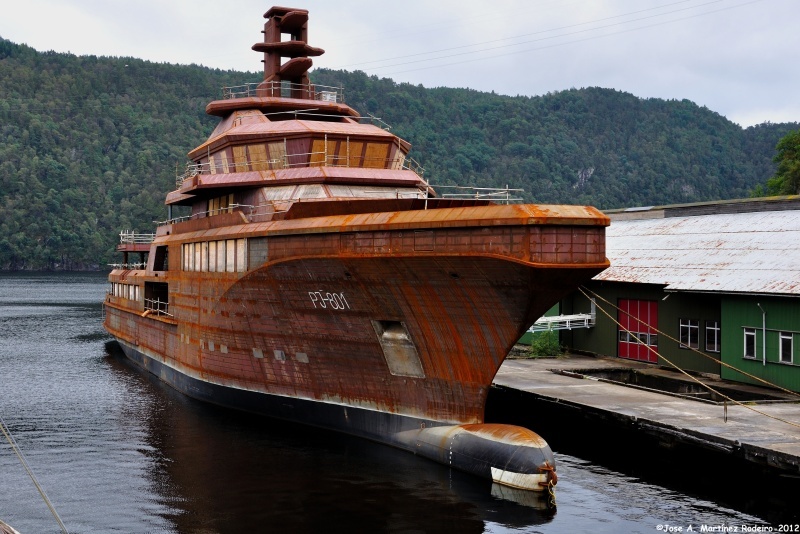 Under the working title of the PJ-801, this project was begun in 2008 at a newly acquired facility whose previous owner had gone bankrupt.
It was intended to be Palmer Johnson 's first step into the world of ice-class explorers. But shortly after work began, the customer passed away before the contract could even be signed. The shipyard continued production and simultaneously sought a new owner for this orphaned yacht.
Before the shipyard went bankrupt again during the financial crisis, PJ World had time to acquire a new hull and a new superstructure. In 2013 she was moved to the Westcon facility and has remained there ever since.
Now a client from the USA has purchased the boat. He trusted Westcon employees to clean the yacht of rust and paint it without completing construction.
The fate of the boat is still a mystery.
The sleek and aggressive styling of the PJ-801 was a departure from the streamlined lines used by Palmer Johnson, although the design was developed by the same flagship Venetian studio Nuvolari & Lenard.
The idea was to underline the ruggedness of a vessel capable of sailing up to 6,500 nautical miles at 16 knots in rough waters.
She was commissioned by her first owner to meet the high environmental standards required by Det Norske Veritas (DNV) which are strictly regulated for emissions and waste treatment. The yacht was to be equipped with a Rolls Royce diesel-electric propulsion system.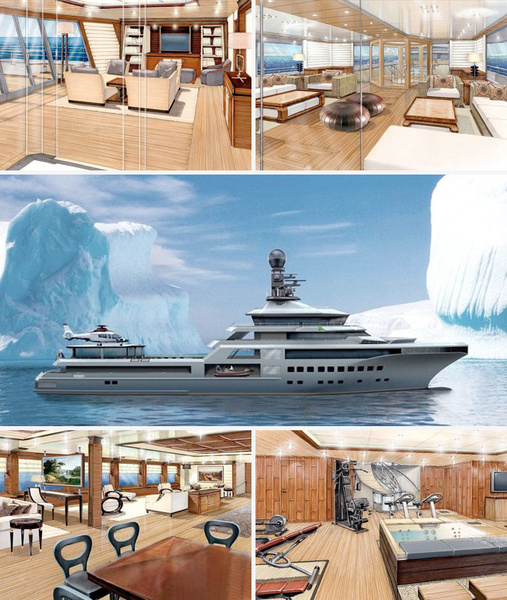 Designed to accommodate 12 guests, the six-deck yacht has plenty of outdoor seating areas and offers panoramic views from the cabins.
The fourth deck is dedicated to the owner with a private terrace, dressing room, lounge, study, business lounge and Jacuzzi.
PJ World is designed for maximum cruising comfort and includes a spa, gymnasium, sauna, medical office, private theatre, concert hall with piano and a large sunbathing area around the pool. In addition, the yacht has a helipad and two tender garages, one of which is designed for a 6-seater submarine.
Even crew accommodations are not ignored here. The vessel plans to accommodate 27 crew sleeping berths, with space for a separate gym, two lounge areas and a galley for the crew.