Italian shipyard Wider has launched the 50m superyacht Wider 165 called Cecilia. The boat is equipped with an advanced hybrid diesel-electric propulsion system, like its predecessor, the 47-metre Wider 150 Bartali, which in November 2015 generated particular interest from the yachting community.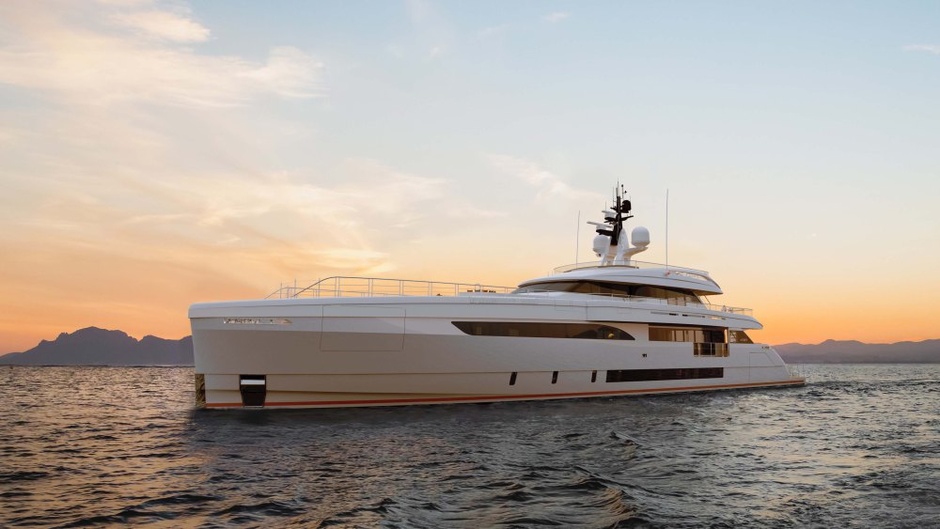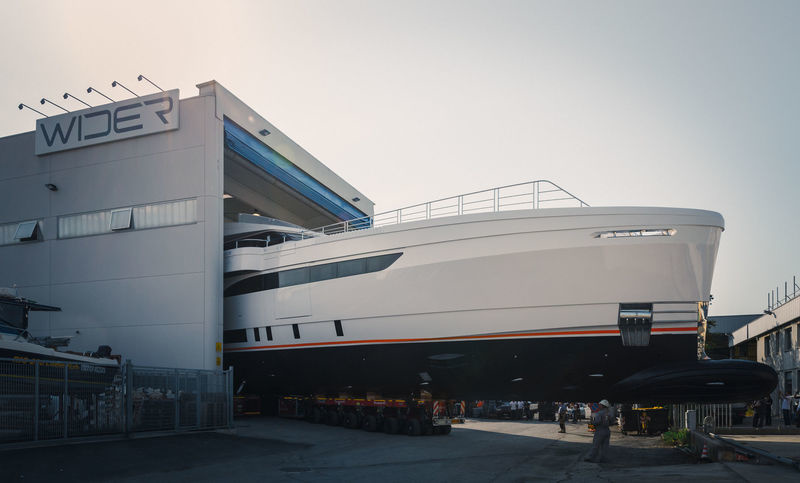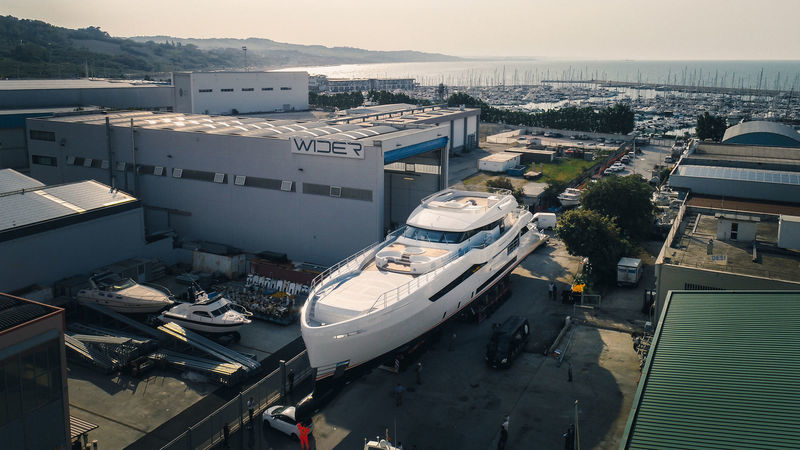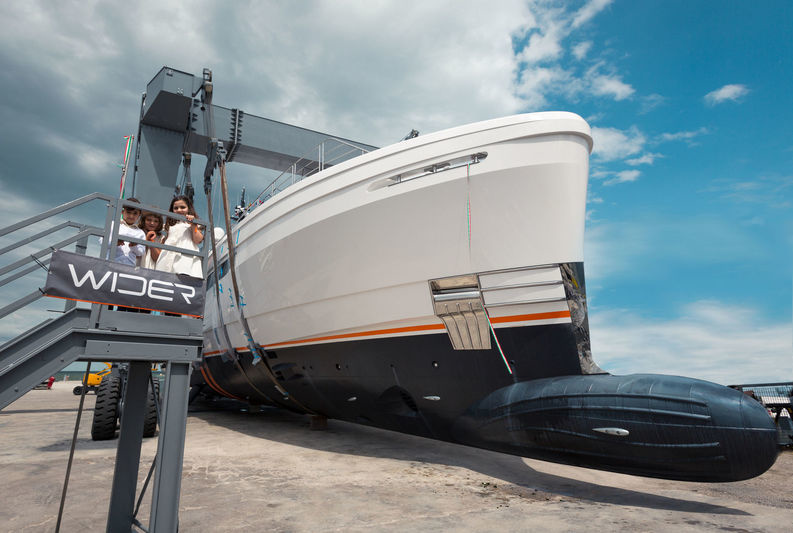 The aluminum superyacht boasts a transatlantic range of 3,100 nautical miles at 12.5 knots. When lowered to 10 knots, Cecilia can travel up to 5,400 nautical miles without refueling.
The Wider diesel-electric propulsion system, combined with 544 kWh of lithium polymer battery storage and azimuth thrusters, provides enormous fuel savings.
In zero-emission mode the boat is capable of cruising at 5 knots, allowing passengers to enjoy the silence and sounds of the sea.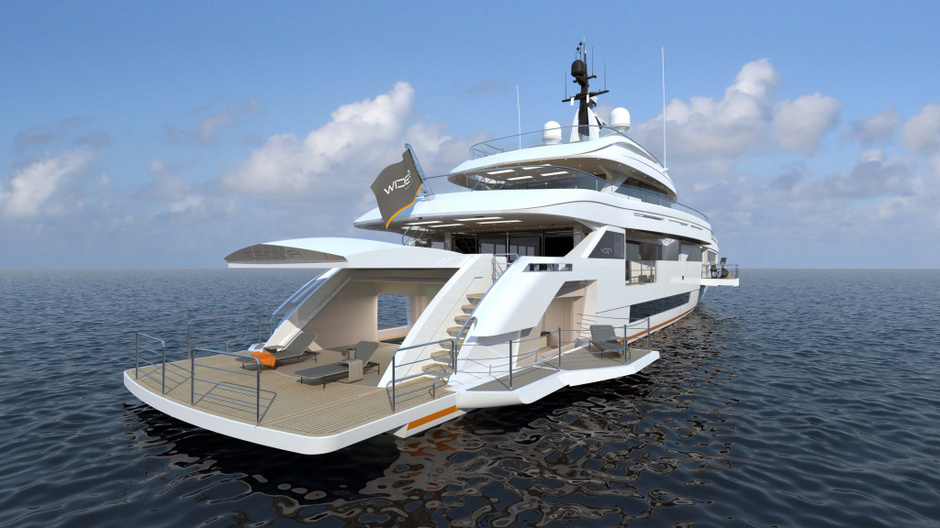 The interior spaces of nearly 500 gross tons were designed by designer Fulvio De Simoni in collaboration with the Wider team.
Cecilia has a helipad, a dining area with floor-to-ceiling windows, a gym and a huge beach club. The vessel has plenty of outdoor seating, a Jacuzzi and sauna. And the tender garage, designed for storing the Wider 32, can be transformed into a saltwater swimming pool.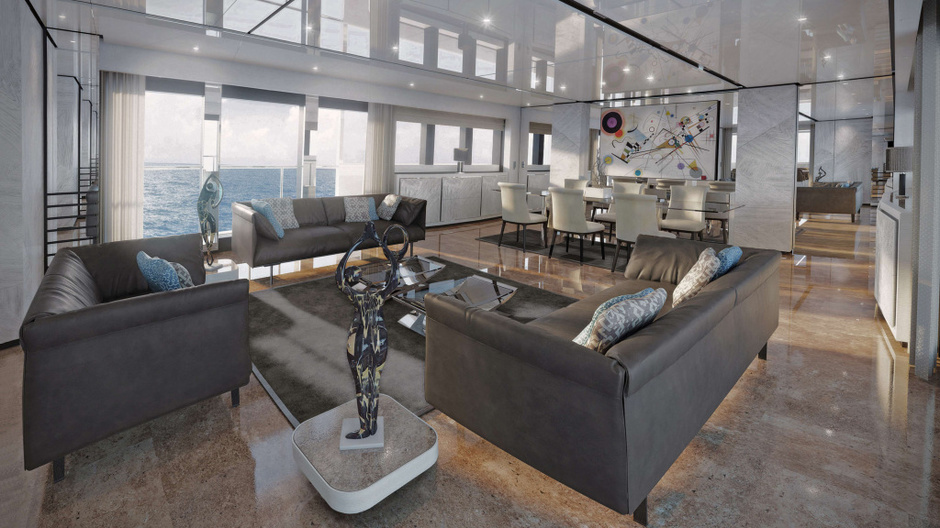 With generator rooms taking up much less space than the standard engine room, the designers had more room to design the guest area. Five passenger cabins, including a full-beam master stateroom, and 13 crew sleeping berths will be available on board.
The superyacht will be ready for her owner in the coming months. The boat is now available at a price of €30,000,000.