The youth version of the America's Cup «» -
Red Bull
Youth
America's Cup
- kicked off in
San Francisco
on Sunday, September 1. More spectacular and numerous, 10 AC45s from 8 countries competed in the event. The first two races took place in the 13-18 knot wind range.
«The spectators seats were occupied by ETNZ and Oracle Team elders who patronize the crews of their countries in these races, and help not only with advice but also with boats - AC45s belong to» adult teams.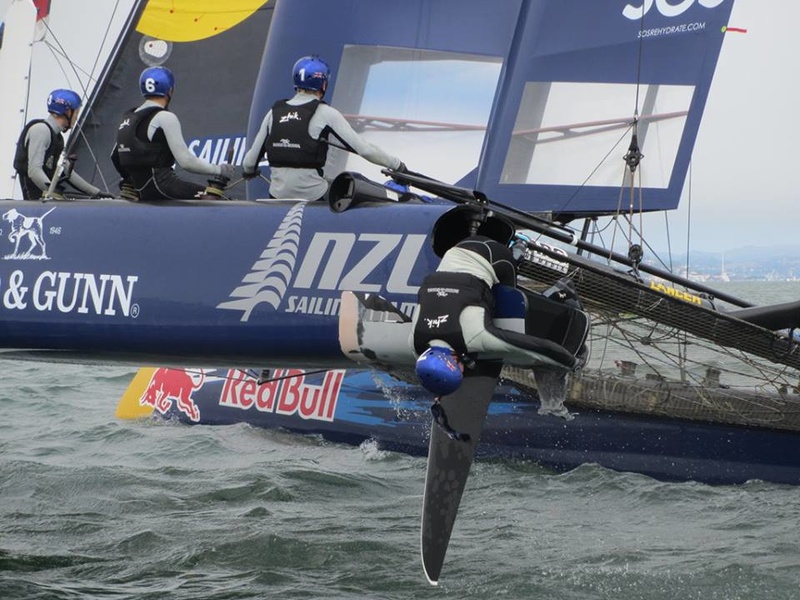 The Kiwis were the champions on the first day - they took two of the three podium places, first and third. The French team came second. But there was no clear leader - the rivals were separated by literally 1-2 points.
There were still six races to go. Race days: September 2, 3, 4.

Russell Coutts, CEO of Oracle Team had time to comment on the start of the competition in his Facebook: «Watching Red Bull Youth AC at the Golden Gate Yacht Club (GGYC). Fantastic!!! As Larry Ellison once told me, there are people who make things happen and there are people who only complain! » .
Instead of complaining, we'll leave these photos here...