Britain's star yachtsman Ben Ainslie, a three-time Olympic gold medallist, who was the subject of a recent embarrassing incident, revealed at a press conference on the morning of January 10 his plans for the America's Cup, which had been the subject of much speculation over the previous month. The athlete announced his intention to create a racing team, ready to compete for the America's Cup. Contrary to popular speculation, the famous racer strongly denied that these plans would interfere with his preparations for the Olympics.
The new team, named BAR (Ben Ainslie Racing) will be the flags of the Royal Cornwall Yacht Club (the rules of the America's Cup prescribe that all teams have to join a club to defend the colours of their home country).
«This club is my home club; the club where I grew up," said the racer. - I have had so much support from it over the years that it feels natural to ride for it».
However, due to the time constraints, the team will not take part in the current 34th Cup. It will only launch an extensive campaign in the next, 35th Cup cycle.
Instead Ben will be part of the Oracle Racing crew for the time being. However, and this was unsurprising after Ben was seen in mid-December 2011 at the Oracle Racing team training base, and dressed in her uniform.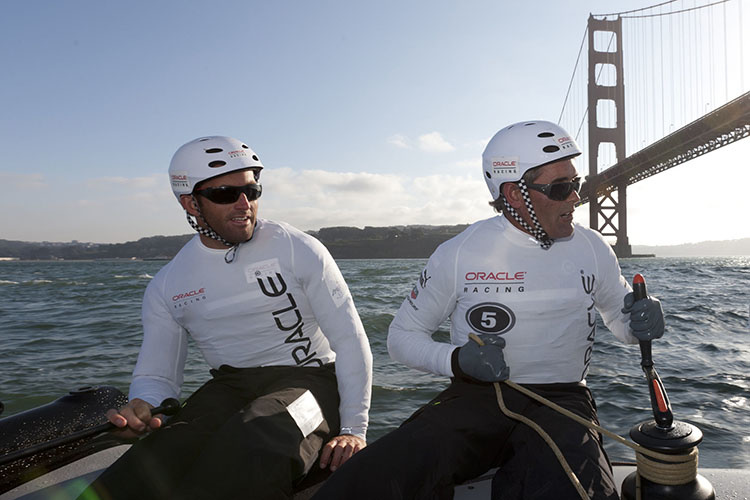 This will be Ainslie's fourth time campaigning for the oldest sailing trophy, having competed for the 200s and One World Challengein 2004, in 2004 for... Team New Zealand...and then he went on to compete... TEAMORIGIN.