French boat manufacturer Bavaria Catamarans is reviving the famous Nautitech brand. The decision has been taken by the new owners.
Delegates from CMP Capital Management-Partners, the investment fund that recently took over Bavaria Yachtbau and Bavaria Catamarans, met representatives from the shipyard in Rochefort, France, where the catamarans are being built, last week to discuss the future of the subsidiary.
«Bavaria is for yachts, Nautitech for catamarans»," concludes Bavaria's new Managing Director, Ralph Kudla.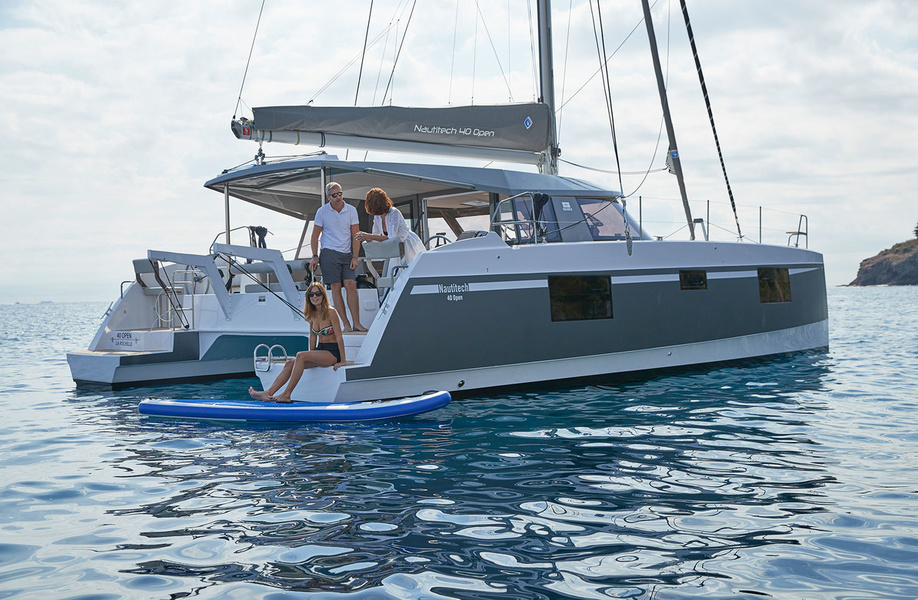 As head of the restructuring department, Kudla is also responsible for Bavaria's French division. In a press statement released last Wednesday, he added: «We believe it is important that both companies can attach even greater importance to the search for their identity in the future».
As the brand «BAVARIA CATAMARANS» will cease to exist.
The new management does not believe that the Bavaria brand is as charismatic in the world of multihulls as the one with the Nautitech tradition.
«In 2018, French subsidiary» Bavaria produced 75 multihulls. And about 30 orders were added when the September takeover by CMP happened. During the difficult period after the unexpected bankruptcy of the company, the shipbuilder continued to produce boats without an investor and received new orders, which have now reached triple digits, all of which are to be fulfilled.
Overall the French shipyards have launched a total of 718 catamarans worth 333 million euros which is 35% more than the previous year according to the Association of French Marine Industry.
Some 90% of the world's multihulls are built in western France, between Lorient and Bordeaux.
Nautitech can produce up to 100 catamarans a year on its current 7,000 square metre site. The company said it would need to expand its production area and almost double its workspace to meet demand. With the support of local and regional officials «Bavaria» is exploring production expansion beyond Rochefort, a commercial port with direct access to the sea.
«Bavaria is proving its right to create a new navigation and maritime cluster in New Aquitaine together with our partners. This infrastructure project will be a generator of economic development in our region»," said Hervé Blanché , mayor of Rochefort.