The New York Times' journalist Peter Wilson spoke to the owner and CEO of Bannenberg & Rowell, the largest superyacht design studio in the world, and learned from them why Trump should be thanked for the fact that large boats continue to sell, how to distinguish a conscientious customer from a «dark horse and» what demands modern superyacht owners place on designers.
The end of summer is an alarming time for yacht designers. It is not because they are afraid that customers of their latest creations will be disappointed while they roll back their first season in the Mediterranean. No, the thoughts of designers and designers are busy with projects that are under construction. They know that clients will soon come to them with a range of new wishes and changes - something they looked at on friends' yachts, something at the Monaco show which ended on 28 September.
«We are close to completing a large yacht for a client from Northern Europe. He spent the last few days on a friend's yacht, which is fraught with complications for us," admits Dickie Bannenberg, head of Bannenberg & Rowell, one of the most respected design studios specialising in yachts. - The deadline is for the first half of next year, which is actually very early. When the client's wishes are minimal - such as liking dishes or towels from a friend - it's no big deal. But if you let the fantasy play out, it will begin: «And he has a gym like this, can I do so? Or: «He's got a submarine, I want»one too.
Since manufacturing a boat is a very complex and slow process, shipyards are trying their best to discourage customers from making particularly ambitious last-minute changes.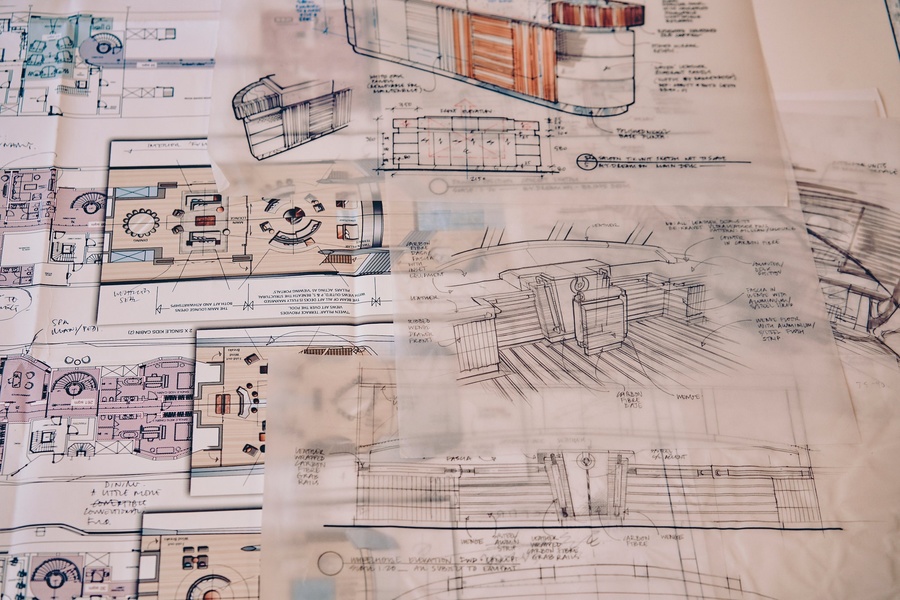 «Changes to the design and refitting of a yacht cost a lot of money»," confirms Bannenberg.
Nobody wants a superyacht, but they keep buying one.
This pre-fall stress perfectly illustrates the undeniable truth about living in a world of shopping for millions of dollars. One boat can cost from $5 million to $500 million, and a year such a toy costs 10% of the original amount. It's an industry where questions arise that aren't thought of anywhere else. For example, how to protect a collection of paintings by Picasso from the harmful effects of salt air, clumsy sailor or junk fire fighting system.
The future owners are faced with choices that will never concern anyone else.
For example, what to choose - a 100-meter yacht or, as has become fashionable in recent years, a 60-meter yacht paired with a 50-meter auxiliary boat, which can be loaded on a submarine, helicopter, speedboat and other toys.
Superyacht Group Editor-in-Chief William Mathieson estimates that there are now around 3500 boats in the world that can be classified as superyachts. This is if we talk about boats over 30 meters. And there are only 55 yachts over 100 meters in the world.
As Bannenberg & Rowell founder Jon Bannenberg liked to say, no one needs a superyacht. The designer's job is to convince a potential client that they want her.
Prior to the founding of the Bannenberg & Rowell design firm, yachts were handled by naval architects who cared more about design reliability than aesthetics. Known for his charisma, John was the first professional superyacht designer in the world. In the sixties, the Aussie brought together interior and exterior designers who were not strangers to marine design.

Soon he was already struggling to resist the flow of new customers. At first, his work drew the attention of Greek tycoons, and in the seventies, they were joined by royalty from the Middle East. In the eighties, they were joined by German and American industrialists. In the nineties came the turn of geniuses from Silicon Valley and Russian oligarchs.
After John's death, Dickie, who's been in the yachting business for 15 years, took over. He decided to call in the role of creative director Simon Rowell, known for his work in the hotel industry.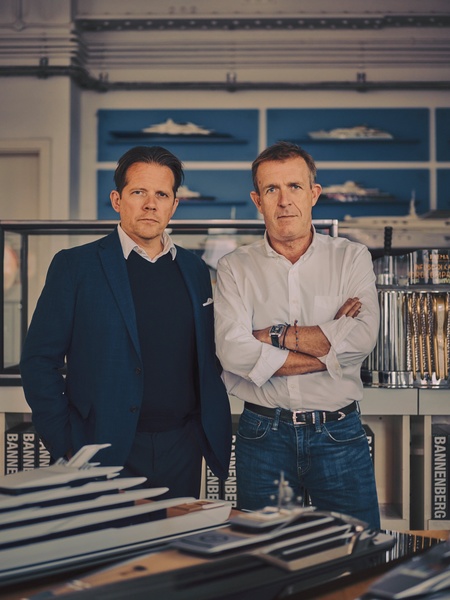 The studio headquarters are located within walking distance of the Wondsuert Bridge on the Thames. Here, 15 people are responsible for computer design, yacht appearance and delivery of the best Italian marble. There is a lot on their shoulders: usually 6 to 7 projects are worked on simultaneously, which can take 4 to 5 years.
Everything from office supplies and a logo for the crew uniform to the sculptures on board is being designed here.
John Bannenberg especially liked to invent cutlery, crockery, flower vases, lighting and door handles.
He tried to emulate Renaissance artists, and took students who now run world class studios. He often relied on patrons of the arts, including such high profile names as Jean Paul Getty, Malcolm Forbes and Larry Ellison.
The mysterious corporations from Grand Cayman
The superyacht is a highly exclusive, technologically sophisticated product for a select circle of very wealthy clients, and it is no wonder that some of these clients have proven to be people of dubious reputation. For example, Saudi arms dealer Adnan Hashoggi, who ordered from John Bannenberg an 85-meter boat Nabila, and then was convicted of illegal financial activities. It was his boat that Donald Trump bought in 1987 and renamed Nabila to Trump Princess. It cost him $30 million, and about $2.5 million a year was spent on maintenance. The current president of the United States had hoped that all other boat owners would envy his «unbeatable toy».
An entire fleet of yachts was built by Bannenberg & Rowell for British businessman Gerald Ronson, who was also behind bars. And U.S. tycoon Bennett LeBow was forced to pay millions of dollars back to his companies, which had been collecting debts just to pay for his passion for boats. The body of Robert Maxwell, a famous publisher and crook, was found at sea, near his Lady Ghislaine yacht. The boat was named after his daughter, whose name never leaves the headlines because of her relationship with Jeffrey Epstein, who had been imprisoned on charges of sexual exploitation of minors. Epstein, who died this August, worked for magnate Leslie Wexner. Not without his help he acquired the 91-meter yacht Limitless, another John Bannenberg's brainchild.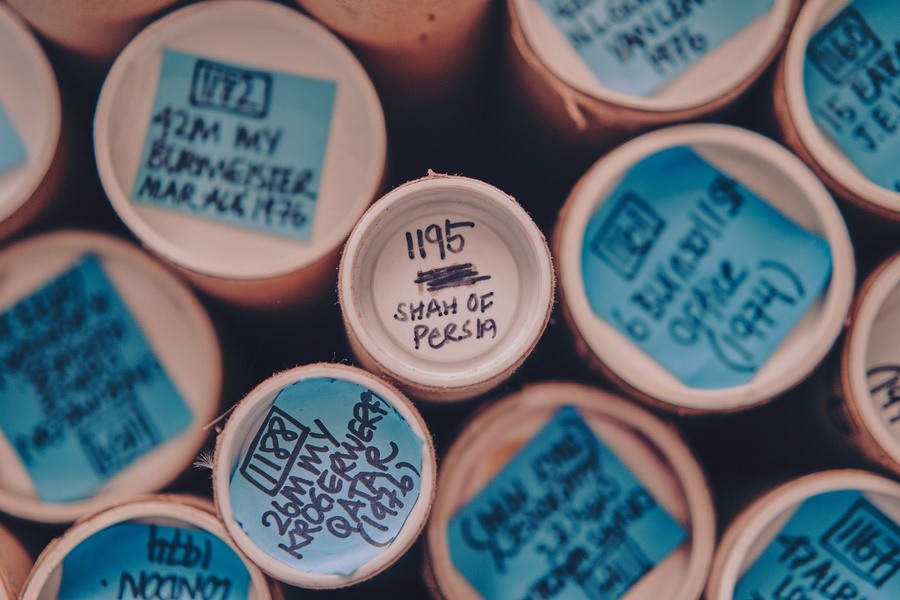 Five impressive Limitless models still decorate the walls in the studio. Dicky himself didn't work with Epshute: «Miss Ghislaine Maxwell could have come in, even though I hadn't seen»her myself.
«It's a complicated question. By law, we have to know the source of our client's income. Our lawyers demand that we always know the identity of the beneficial owner of the future yacht. And our shipyard asks the same questions. They will not accept an order from the «Mystery Corporation of Big Cayman», they need to know exactly who is interested in the project».
But it is often difficult to get a sincere response from customers. Yacht owners do not always want to advertise themselves, and the question of privacy and safety is always relevant. Often they hire private securitisation in every port they visit.
According to Adam Ramlugon, a lawyer who specializes in superyachts, it is not the designers or builders who have to calculate dishonest customers, but representatives of regulated professions.
«It is the responsibility of the bank of a design firm and its lawyers to know the source of funding, but any design firm must be very careful, because the bank may at any time stop working with it, afraid of money of unknown origin .
According to Bannenberg, sometimes it is impossible to get a clear answer to their worrying question.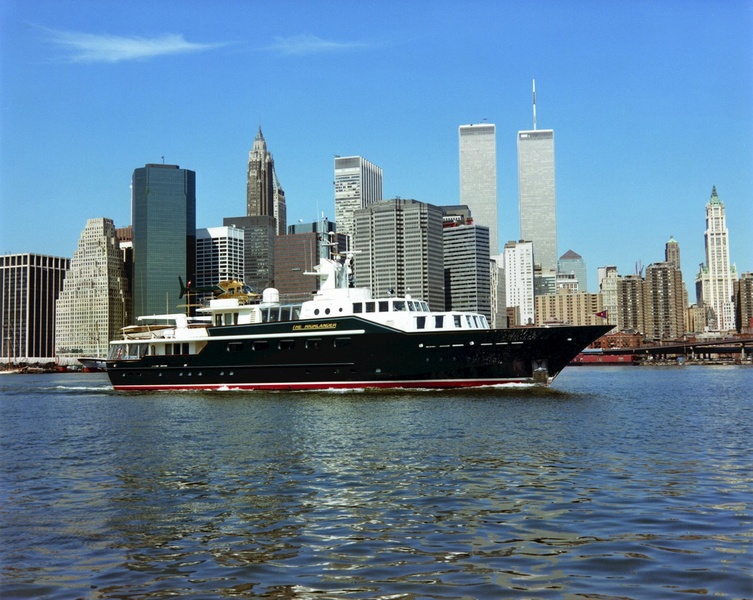 As an example, he cites a case when a Moscow shipyard invited him to work on a design for their client. Bannenberg and Rowell had an «extremely unpleasant» meeting with him at a villa in Mallorca.
A lot in that meeting made them suspect that this order wasn't clean. For example, they were strained by the fact that they met in the security»«room. Three years later, their suspicions were confirmed:
«After the yacht was delivered, Simon saw a picture in the newspaper of our client being taken away in handcuffs by Spanish police in balaclavas. The article stated that he was the head of a gangster gang. How would we know that?»
According to Rowell, the company refused the order several times, having studied the potential client in detail, but most often it is very difficult to see the problem customer - especially when it comes to whitewash crime.
How big politics affect the superyacht industry
The type of clients and their preferences are constantly changing.
For over ten years, the industry has been very active with players from Russia or Eastern Europe. But after the annexation of the Crimea , everything has changed.
«It's been half an hour since we started to lose customers»," confirms Bannenberg, noting that Western sanctions have greatly affected the appetite of some customers.
There are more and more billionaires in China, but this does not affect the number of yachts purchased. The Celestial Empire has a different problem - «political and cultural factors» are restricting the elite there, who are still unable to show off their money.
But there's no problem with that in the US, and «America still boasts the largest number of high-end customers».
President Trump's tax reform had a positive impact on the industry, analysts say.
Shipyards are not complaining about the lack of orders - and this is given the decline in interest in expensive cars, art and real estate, and the threat of an impending economic crisis.
Research by the Superyacht Group reveals that after its peak in 2008 and the decline associated with the crisis, yacht production has returned to a stable level. Up to 150 new boats are launched each year.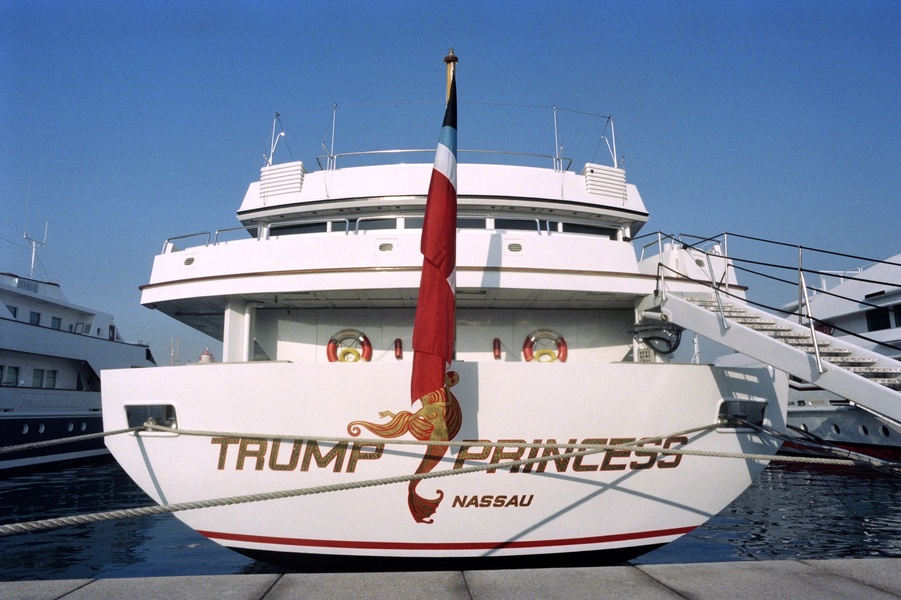 But with more and more U.S. customers, America's own yachting market is shrinking. When we talk about yacht exports, the winners are the Italians (leaders in the number of yachts) as well as the Dutch and Germans.
A new type of «conscious yacht owner»
The industry is constantly changing, and it is particularly surprising how the attitude of boat owners to their expensive toys is changing.
More and more people want to live and work on their yachts, not just boats.
«Customers rarely just want a palace on the water," Rowell confirms. - They want a yacht that they can live on and work on. They don't need a boat for a couple of weeks a year».
The most striking example here is Microsoft's co-founder Paul Allen, who passed away last year. (Paul Allen), who actively used his yacht to explore the oceans and travel around the world.
Another example is the monumental REV, which was built by a Romanian shipyard. REV, the largest yacht in the world, will act as an oceanographic research vessel. This is implied by one name, which stands for «Research Expedition Vessel». Her owner from Norway expects that with this size, there will be no need for refueling on long expeditions.
«Today's owners are beginning to understand what can be achieved with such advanced engineering thought. New yachts can reach very difficult locations and this fact changes the way we approach new boats»," confirms Rowell.
From the Northwest Passage to Antarctica, modern yacht owners have never been on a boat before.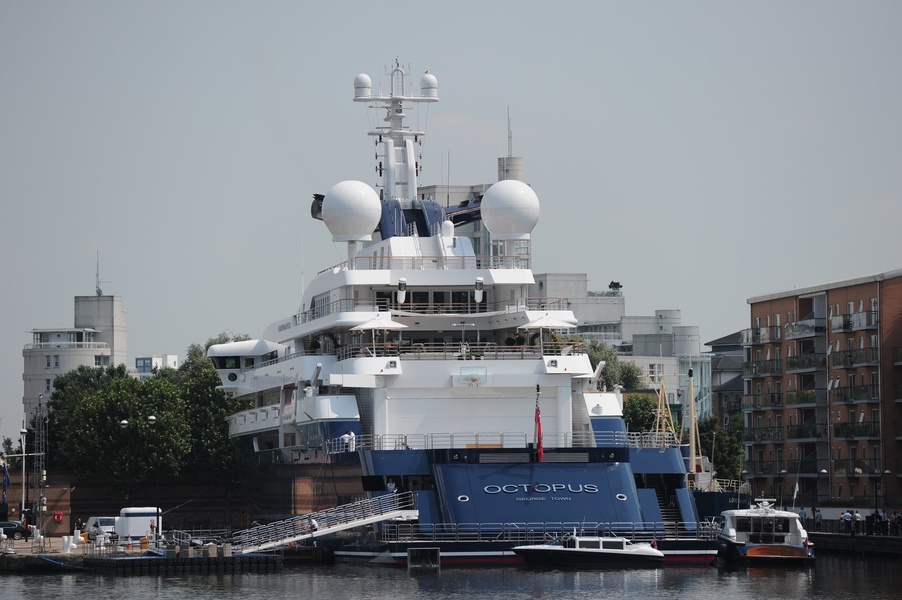 Of course, there is still a minority of posers, ambitious people and others who more than enough to spend all their time in the marina of Saint-Tropez. or off the Amalfi Coast»," adds Bannenberg.
Just as important is the environmental issue.
«There are several organizations of conscious yachtowners that promote the issue of ecology. These people want to somehow interact with the ocean rather than just chill out in a luxury apartment on the water»," adds Bannenberg.