Perini Navi of Italy, world leader in the design and construction of sailing and motor boats, has sold the second yacht in its E-volution 42 M series.
This sale is the first GTS in the E-volution range. The European client who prefers not to be named bought it. He will receive his purchase in spring 2021.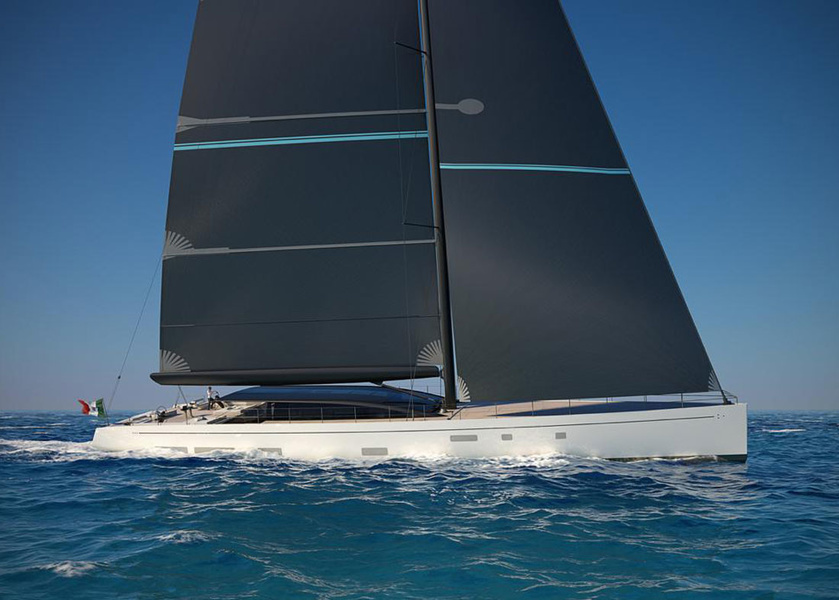 The aluminium and carbon boat is built on the same platform that was developed for the first 42-metre E-volution. However, some aspects of the naval architecture, for which Reichel-Pugh was responsible, have been revised, including the keel and sail plan. The mast has been enlarged to«Panamax standard»- the highest possible height for a vessel to pass under the Bridge of the Americas on its way from the Pacific to the Panama Canal. At 62.5 metres high, Perini Navi's new high-speed cruiser will squeeze into the Panama Canal - but only at low tide. The keel, too, has been increased to a maximum of 7.40 metres.
To increase the sail area the designers lengthened the boom, put the mainsail with a square top and equipped the boat with a four-meter bowsprit.
In order to lighten the boat's weight, carbon fiber was used in the construction and the propulsion system was optimized.
«The clean lines of the hull, lots of space and a large platform at the stern - distinctive features of the E-volution series - were added by a customer's request for a more streamlined deck superstructure».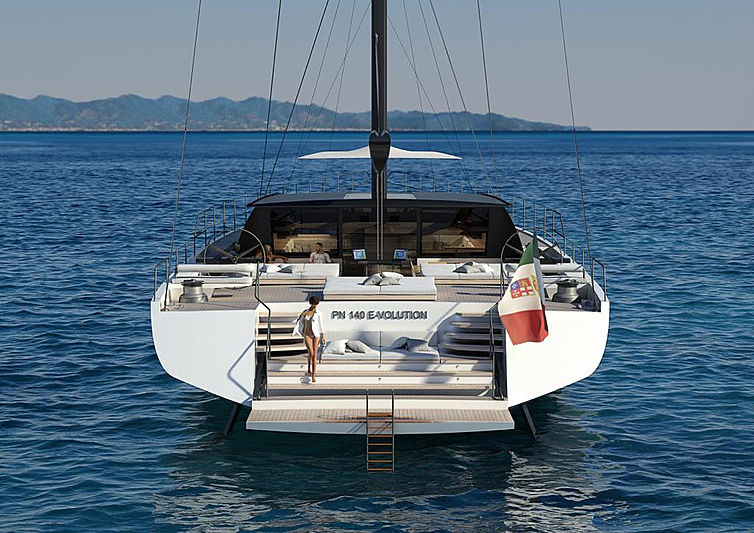 The interior design is the work of GCA Barcelona and Perini Navi.
«We are very excited about this new deal, which completes an important year for our yard. We believe in the success of the 42-meter E-volution GTS project because it represents the perfect synthesis of comfort and performance»," commented Lamberto Tacoli, Chairman and CEO of Perini Navi.
This is not only the second E-volution 42m but also one of the seven yachts over 40m currently under construction at Perini Navi.