Italian Columbus Yachts, part of Palumbo Superyachts, has launched its flagship boat, the 80-meter Dragon. The occasion was celebrated in Ancona. It is reported that Columbus Yachts received a priest's blessing and then - to the sound of violin and tons of confetti - was revealed in all her glory to all present.
Dragon is obviously a major milestone for the young yacht brand which only spun off from the Palumbo Group in 2011.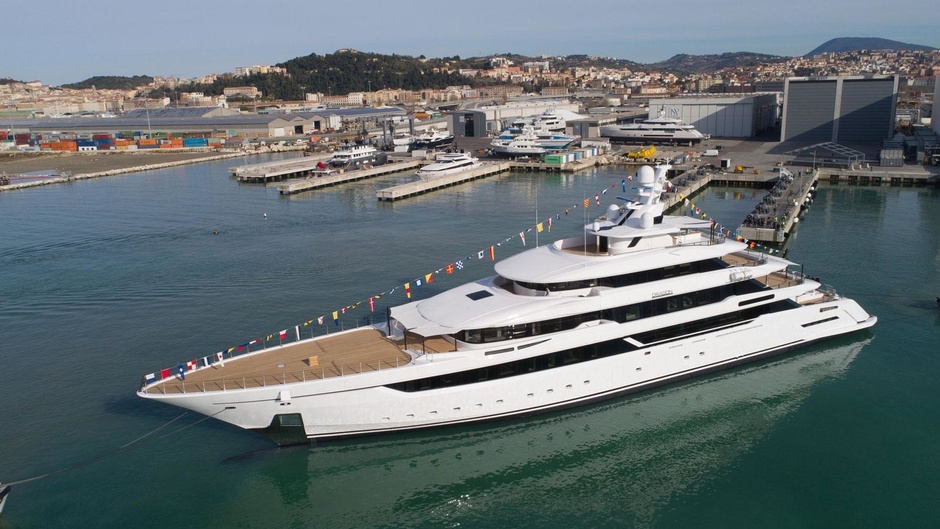 The naval architecture has been the brainchild of Hydro Tec and Sergio Cutolo, while the interior design is the sole responsibility of FrancescoGuida.
Hull lines of Dragon evoke associations with ocean liners of 1950-60s. In a word: classic.
Considering she is a six-deck yacht, the interior volume of 2,100 gross tons is not an inconceivable amount. She can accommodate up to 12 guests. To accommodate them comfortably, the layout features four double suites, called Columbus Yachts «maxi suites», and a VIP suite. A panoramic view master suite is located on the upper deck. By the way, it is all owned exclusively by the owner. As for the crew, the vessel can accommodate 19 persons.
The salon area is the pride of place and even though it is 20 metres long, according to Mr Coutolo, it doesn't have any columns for support.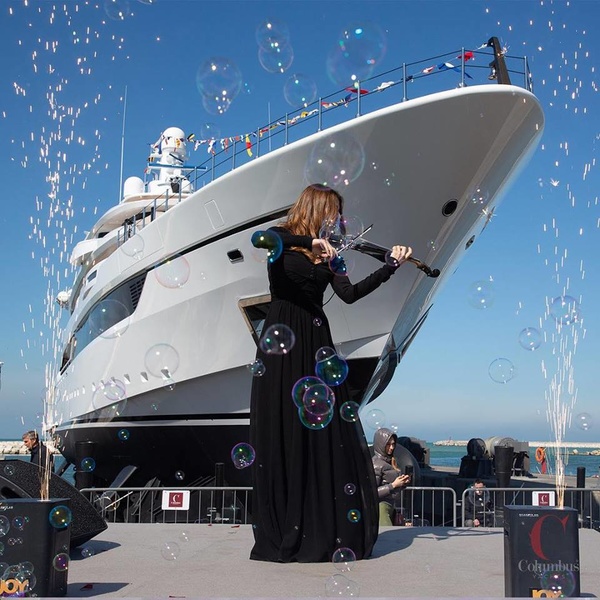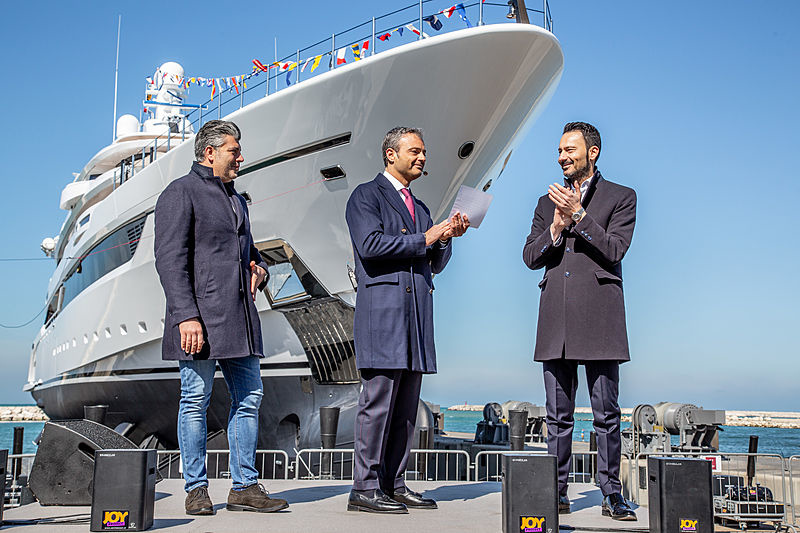 The owner of «Dragon», whose construction began in 2011, wanted maximum attention to relaxation on board. He wanted the spa and a fully-fledged wellness centre on the fourth deck to make the most of it. An eight-metre pool with counter current on the sun deck is also very useful. A 200 sqm beach club will also play an important role.
Also there is a garage for two tenders. One of them, with a length of 9.5 metres, will be custom by ISA Yachts. It will be built in the same style as the «Dragon itself.».
No photos of the living areas have been published yet, but it is known that inside the boat is decorated with light and dark oak, American walnut parquet flooring, many marbles in the bathrooms and the door handles are in satin-finished gold.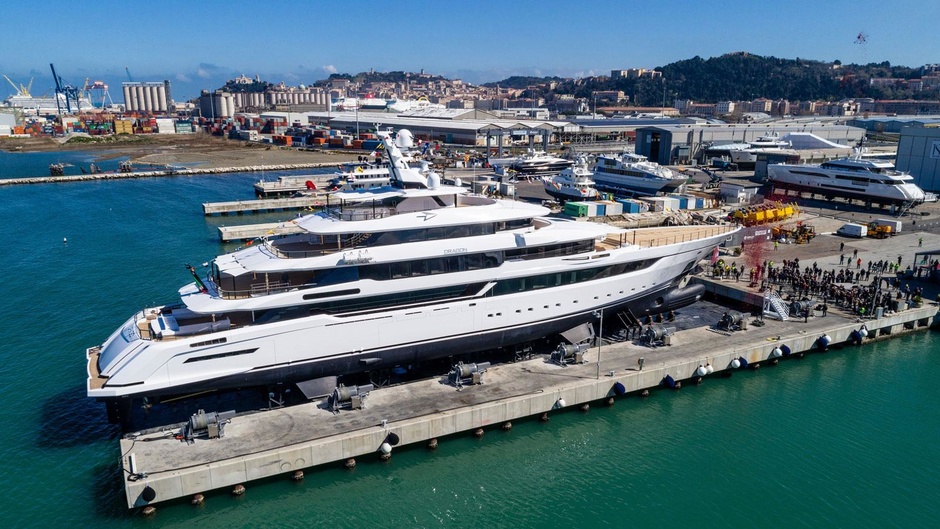 The boat is powered by a pair of MTU engines and can reach a top speed of 16.5 knots. At a cruising speed of 12 knots, the range is claimed to be in excess of 6,000 nautical miles.
Dragon will make her official debut at the 2019 Monaco Yacht Show. For the time being she will be tested at sea.