Bermuda hosts the World Sailing Federation's annual conference from 26 October to 3 November with more than 400 sailors, event organisers, members of national sailing federations, representatives of class associations, boat manufacturers and members of World Sailing Committees from 68 countries.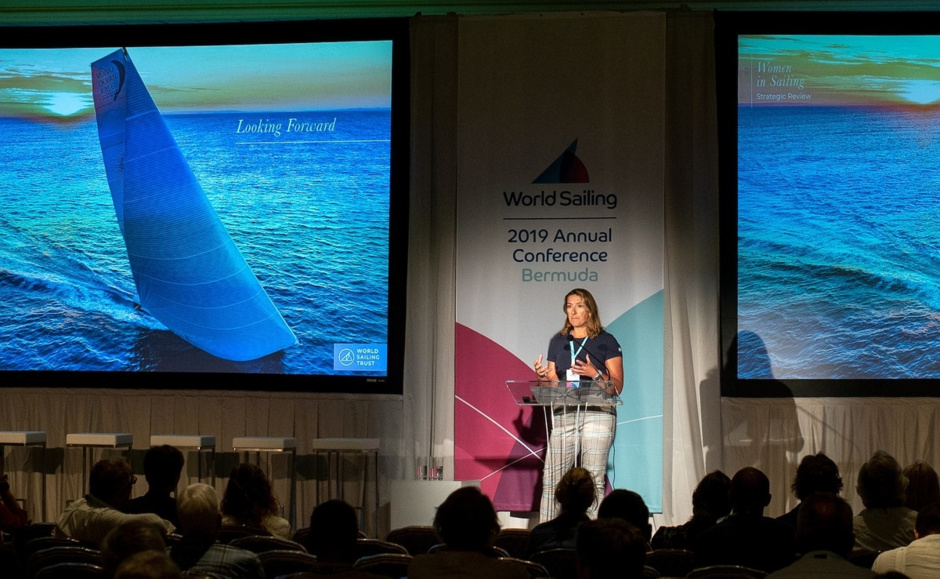 One of the highlights of the conference was a discussion of the sailing equipment for the upcoming Tokyo Olympics next year and the Games in Parisin 2024.
The procedure for selecting a sailing board recommended for windsurfers at the 2024 Olympics went smoothly. The Equipment Committee voted in favour of the iFoil class, on which either feather or foil can be put depending on conditions.
The final decision on this is now up to the World Sailing General Assembly at the end of the conference. The alternatives remain Formula Foil and Windfoil 1.
The decision on the Olympic status of monotives L30 selected for European and World Championships in Mixed Crew-Doubles, which will be the Olympic discipline in Paris, should not be expected this year. The yacht did not even get just international status in World Sailing this time. It was granted only to the Funboard Youth Racing class, which applied at the same time as the L30.
«Committee felt that the class is still too young and not numerous enough yachts have been purchased by ten European countries. The boat itself requires additional testing and refinement. It means that the international status can be granted to the class L30 in the near future, probably next year», - comments the situation World Sailing Council member Oleg Ilyin.
Anyway there is enough time before Olympics in Paris but provision of the coming Olympics in Tokyo causes a lot of questions for the committee members.
According to the report of WS sport directorAlastair Fox, recounted by Oleg Ilyin, for the moment radio communication issues are not solved.details of medical support, safety in general, as well as contracts with supplier companies in classes «Laser» and RS:X.
«Performance Sailcraft Japan is the vendor of Laser - the firm doesn't refuse to work out details and signing the contract», - Oleg Ilyin writes.
«Apparently the recent conflict between the International Class Association and the largest laser manufacturer»- Laser Performance can also play its role in the current situation.
The negotiations with NeilPryde regarding RS:X competition boards are even more difficult.
«Now the firm is hinting that if you choose RS:X in 2024, we will give you free boards for the Olympics in 2020, and if not - then no», - Oleg Ilyin says.
We can only hope that we will be able to agree with both suppliers in time and the competition in two Olympic classes next summer will not be threatened at once.