Oracle founder Larry Allison has sold his stake in a mega yacht. Rising Sun music tycoon David Jeffen, according to Merle Wood from the brokerage firm of the same name. The owner of Geffen Records is now the sole owner of the 138-meter vessel, which was built for Allison in 2005 and was jointly owned by them for almost four years.
Rising Sun was built at the Lürssen shipyard on the project of the legendary John Bannenberg. Her five decks house several dozen cabins, a gymnasium, a cinema with a huge plasma screen, a wine cellar and a basketball court. With a total living space of more than 8,000 square metres, the yacht ranks sixth among the world's 100 largest yachts.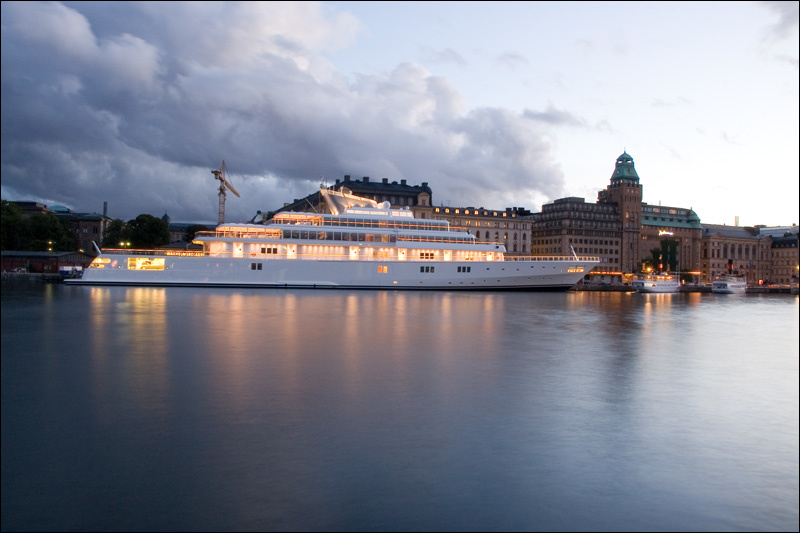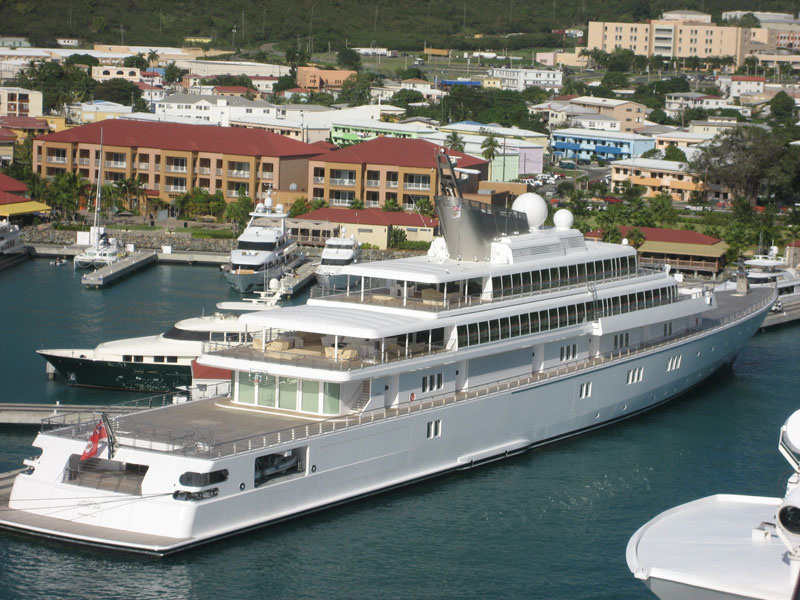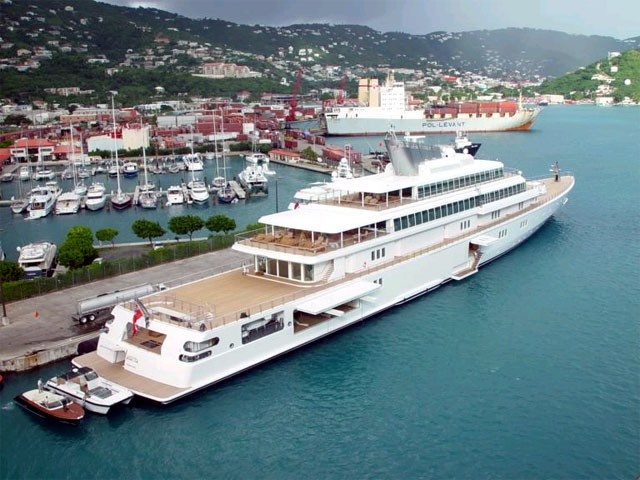 Now . Rising Sun stands at the Lürssen shipyard in Germany, refitting to the tastes of the new owner. Allison himself is preparing to take on a new boat, an 88-meter. Musashithat was dumped on the water a couple of months ago at the Feadship De Vries shipyard in McCum.
What's curious here is that we seem to be seeing the first public downtime in our century, and half a hundred metres at a time. The main reasons, of course, are not so much financial - Larry has always complained that Rising Sun because of its size can't get into many ports. The term "many ports" in this case includes such an important location as Port Hercule in Monaco (the pier, which can accommodate a boat Larry, there is only one, and it is almost always busy coming to the Principality tourist liners).
And not only in Monaco, but almost everywhere the unfortunate yachtsman had to either reach the shore on the runways, launching a tender, or moored quietly in cargo terminals, side by side with tankers and container ships.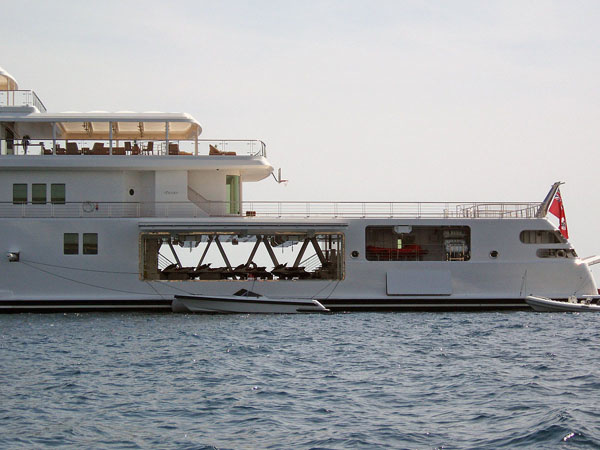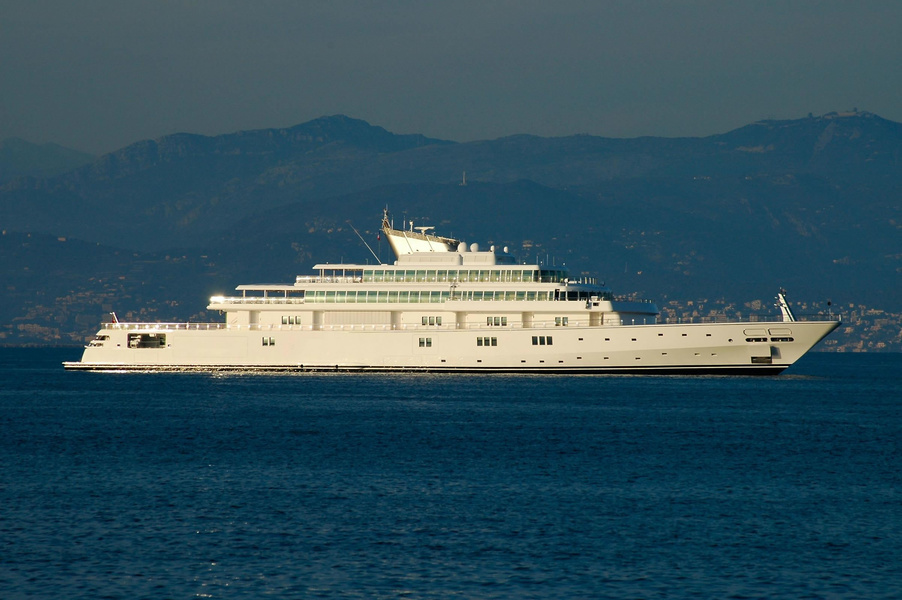 Now Mr. Allison, who has not lost so much in representativeness (88 meters is still very good), has won a lot in both the cost of ownership and the convenience of using the yacht. Again, the pleasure of the newest, most recent toy has not been canceled.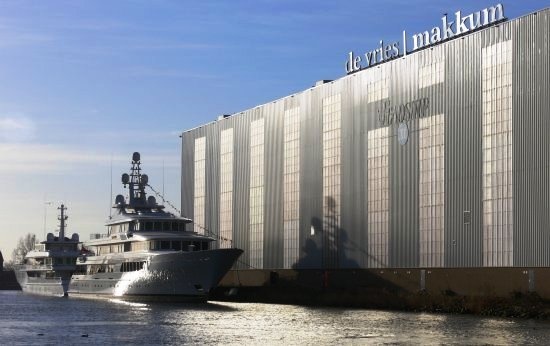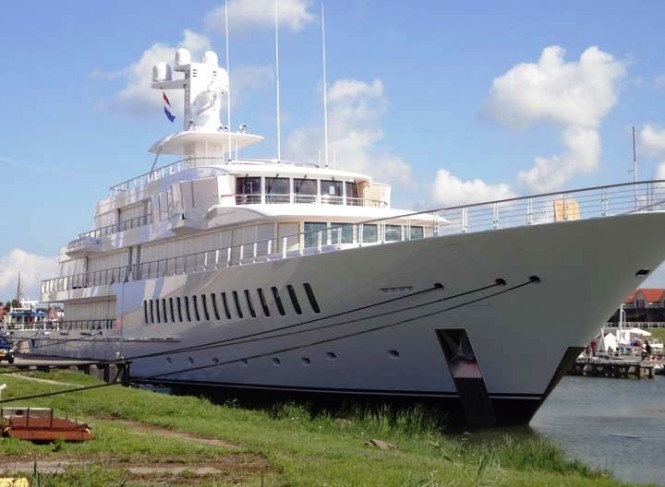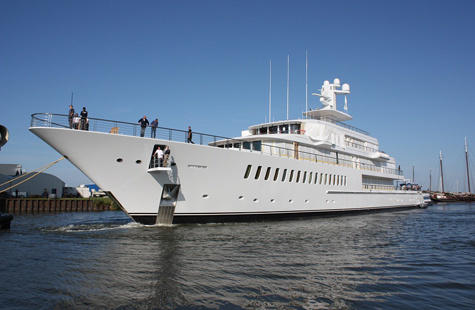 In addition to his long history of owning large motor yachts, Larry Ellison has also done a lot in sailing. In particular, he finances the BMW Oracle Racing team, which this year won Кубок Америки.