Shipyard Custom Line presented her newest project, a yacht. Navetta 33 Crescendo. The Crescendo model is the next generation of boat. Navetta 33devised Ferretti Group. The updated design includes a number of new solutions, reminiscent of the development of "little sister". Navetta 26 CrescendoIt made its debut at last year's Festival de la Plaisance in Cannes.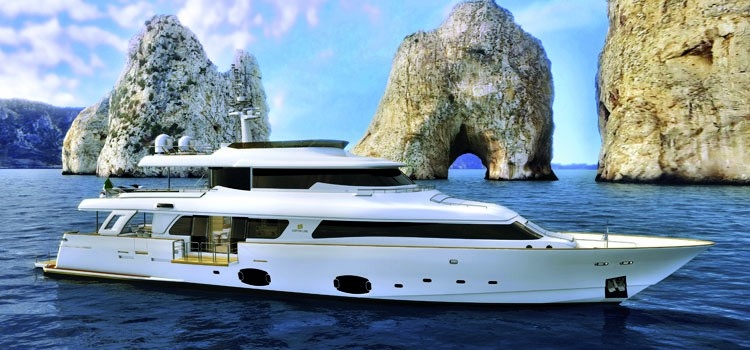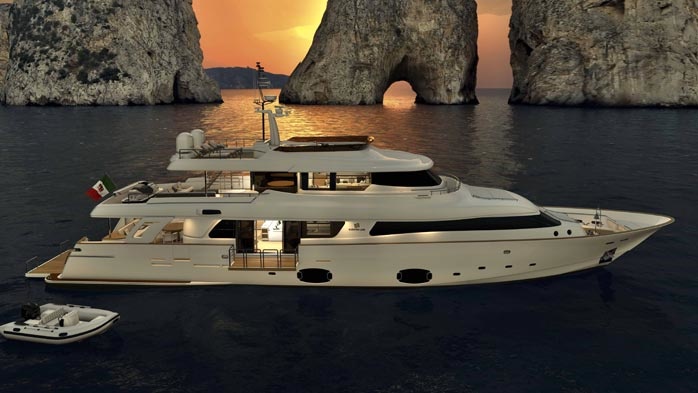 The team that created the Navetta 33 is also developing the Crescendo model. It includes a design bureau. Studio Zuccon International Project and Advanced Yacht Technology, as well as Centro Stile, the design arm of the Ferretti Group. As with all Custom Line boats, future owners have ample opportunity for individualization. These 32.62 m long yachts will be built in composite materials and will be RINA certified.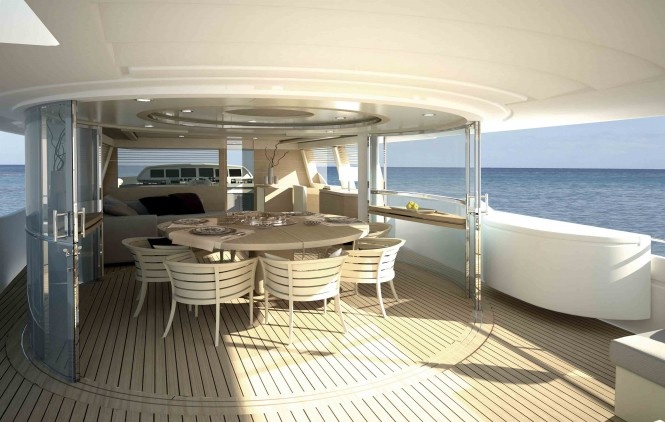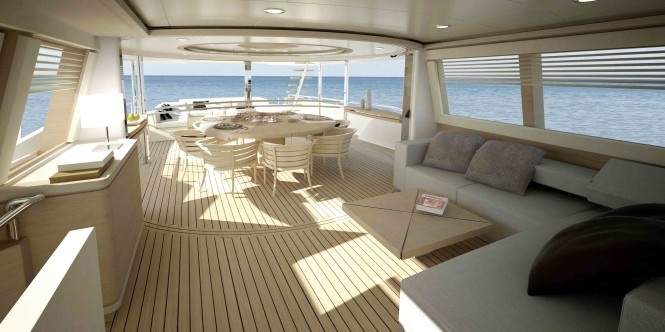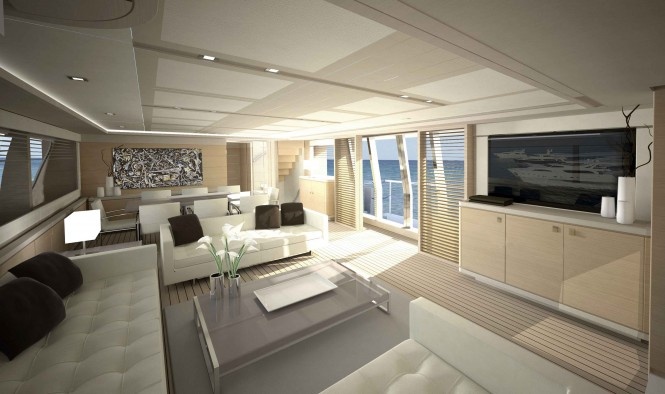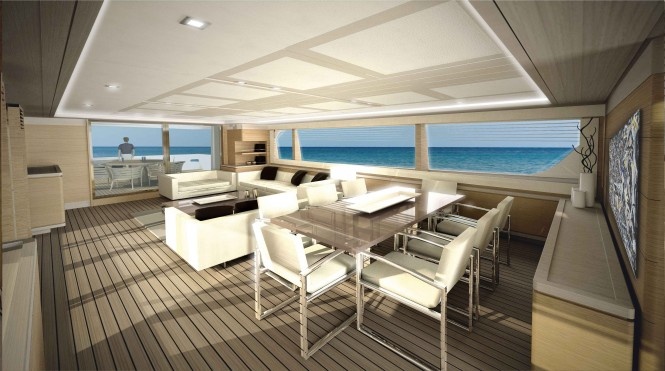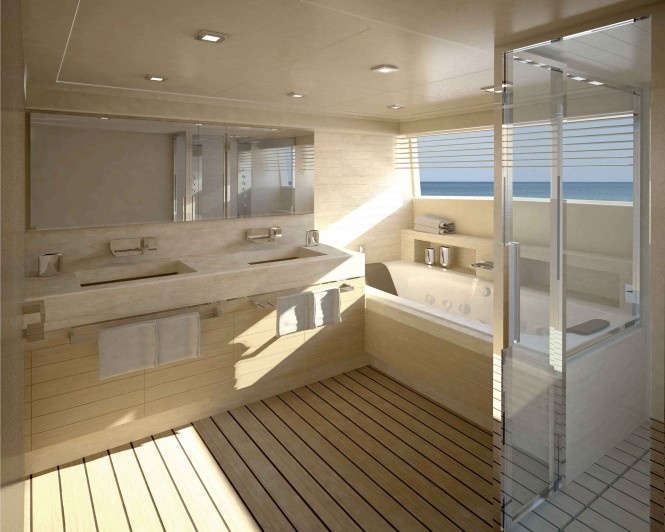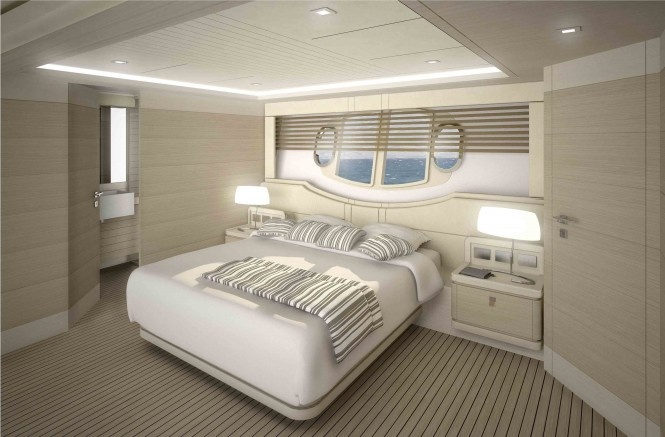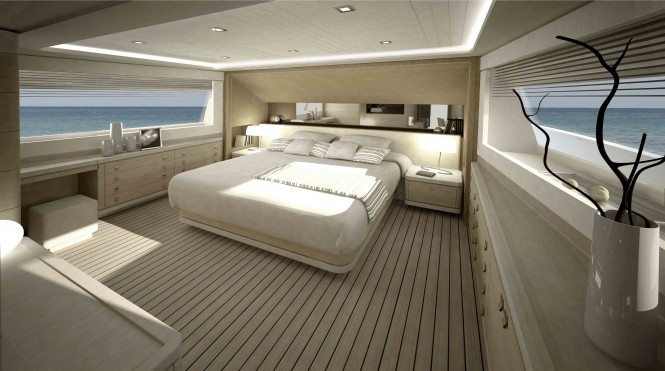 Major innovations include sliding glass doors leading to the main deck folding balcony, a new layout on the upper deck with a large dining area surrounded by glass doors and an enlarged Jacuzzi sundeck with outdoor sunbathing area. Forward on the main deck is the Owner's suite, while on the lower deck there are four double guest cabins with large windows. There are separate passageways for guests and crew.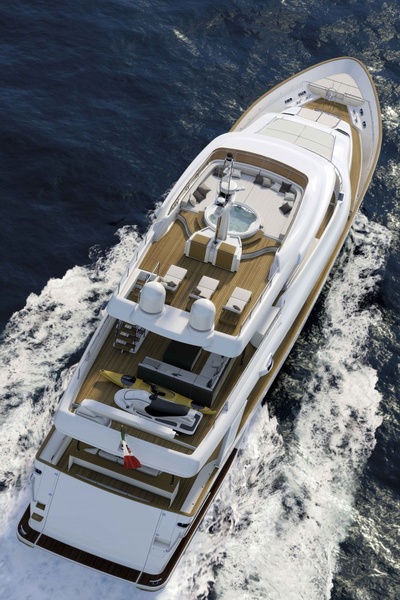 With two MAN 1,400 hp or 1,550 hp engines, the Navetta 33 Crescendo has a top speed of 20 knots and a cruising speed of 16.5 knots. The cruising range reaches 1600 nautical miles.
The first Navetta 33 Crescendo model will be launched in late spring 2011.