Famous yacht designer Christiano Gatto came to Russia to discuss a new project and answered our questions.
Isn't this the first time you've worked with Russian clients?
I did projects with Russians back in 1994, when I was working as a designer at Nuvolari Lenard. So, by the time I started my own company in 2001, I already had the relevant experience, and in 2002 I had my first client and Christiano Gatto Design.
The more I met Russian clients, the more common I found with the Venetians.
They are also closely connected to the family, tied to the house, to their own culture - in other words, to their roots. And if they trust you, they become open and friendly very quickly. Of course, we don't have that kind of winter - I was particularly interested in seeing the snow. I just came back from Ekaterinburg, where I met with a client, saw a real Russian forest there - it made a big impression on me. I like to be here.
Has the Russian perception of good design changed?
The last 10 years have seen important changes in the lives of Russians, including the idea of wealth, lifestyle and the look of their homes and interiors of yachts. The ostentatious, personal taste that is not so much related to fashion as to what people really want has gone. The projects have become more sophisticated. Each project is unique now. Russians have become more demanding, but it is also more interesting because every project is a challenge today.
What kind of credo do you think a yacht designer should have?
In my opinion, a designer is a bridge between a client, what he wants, and the shipyard. A designer has to catch the essence and understand how it can be embodied, because the client cannot and should not always present his project in detail - this is what designers are for. If you are lucky and your work is good, the client will definitely say later that this is exactly what he expected.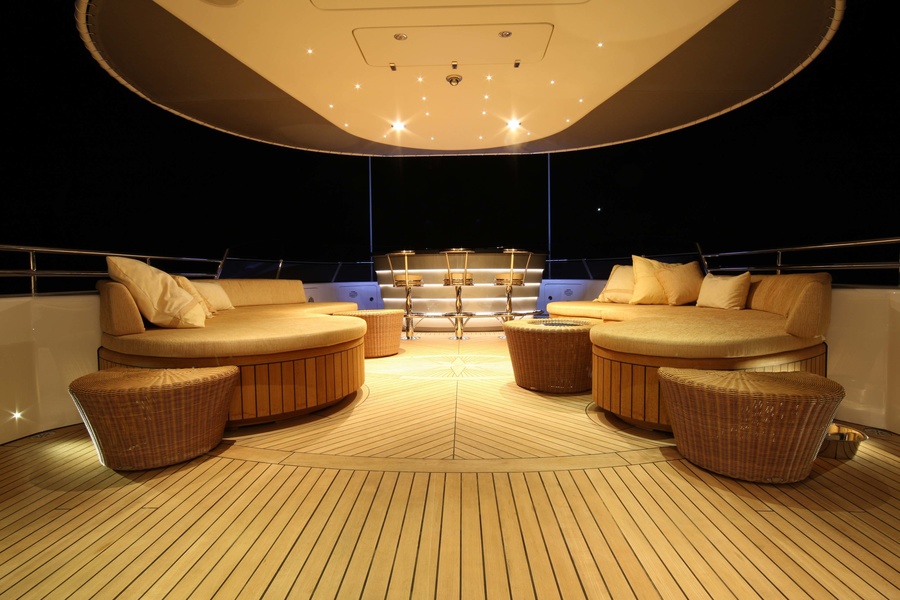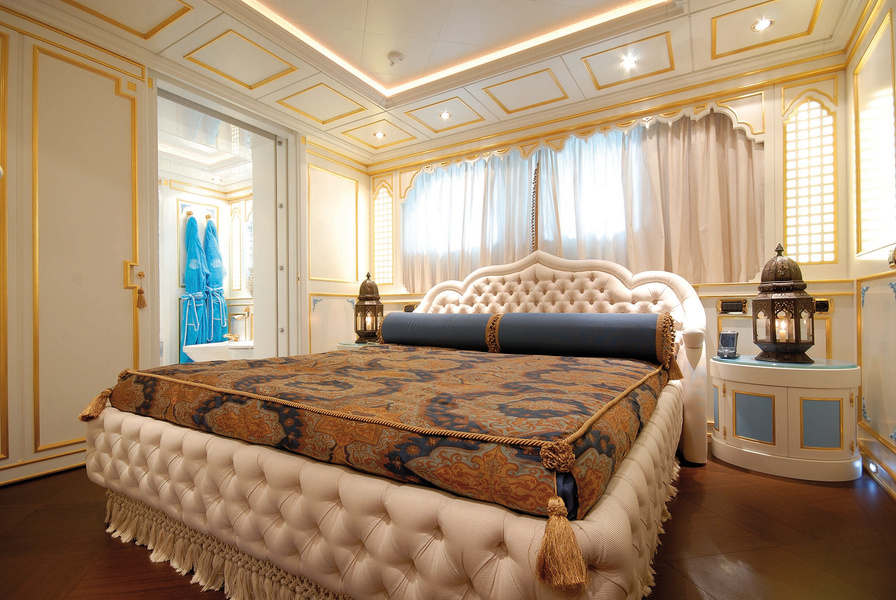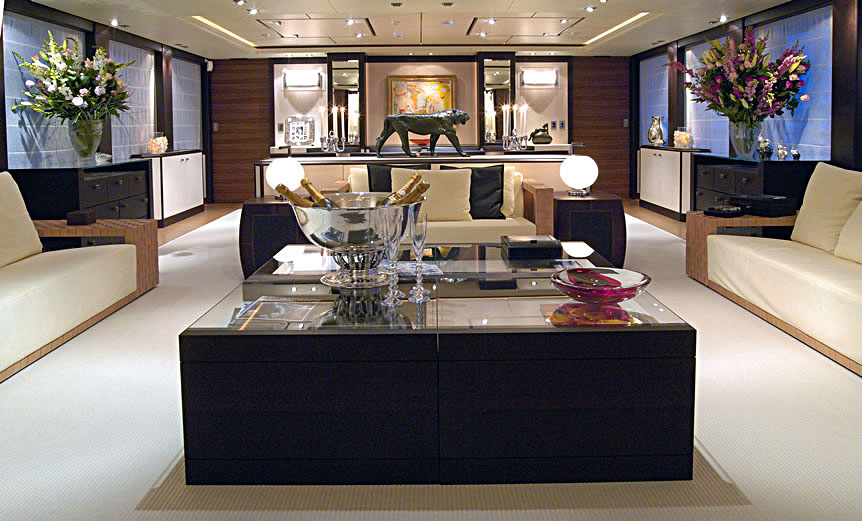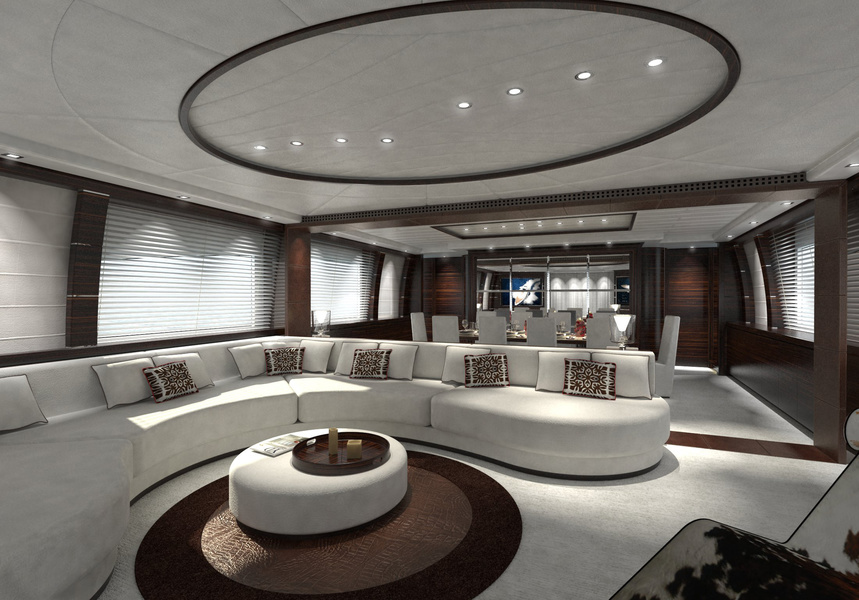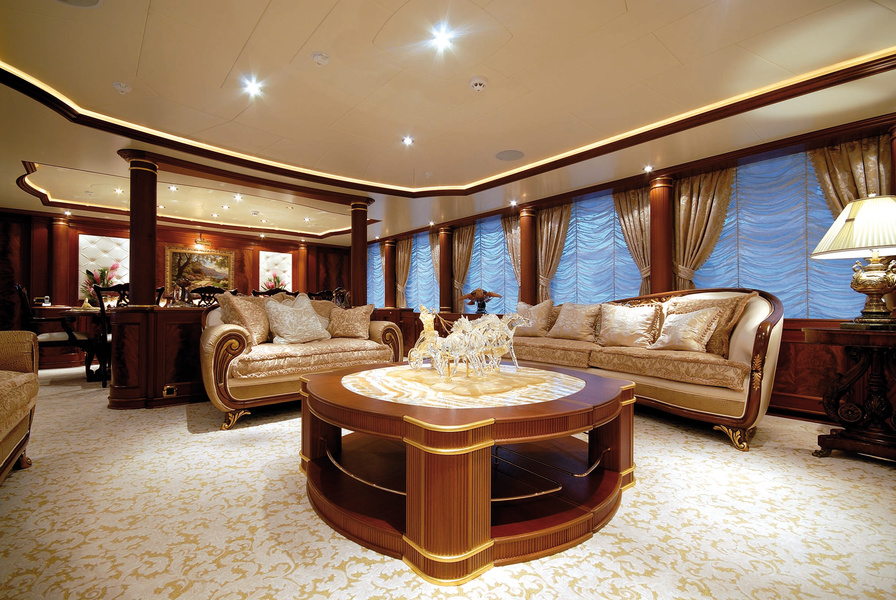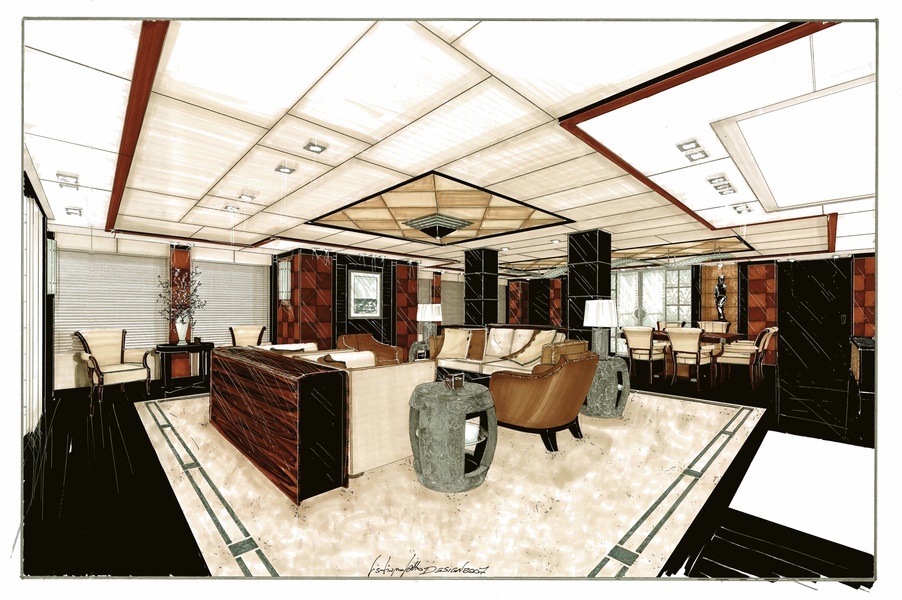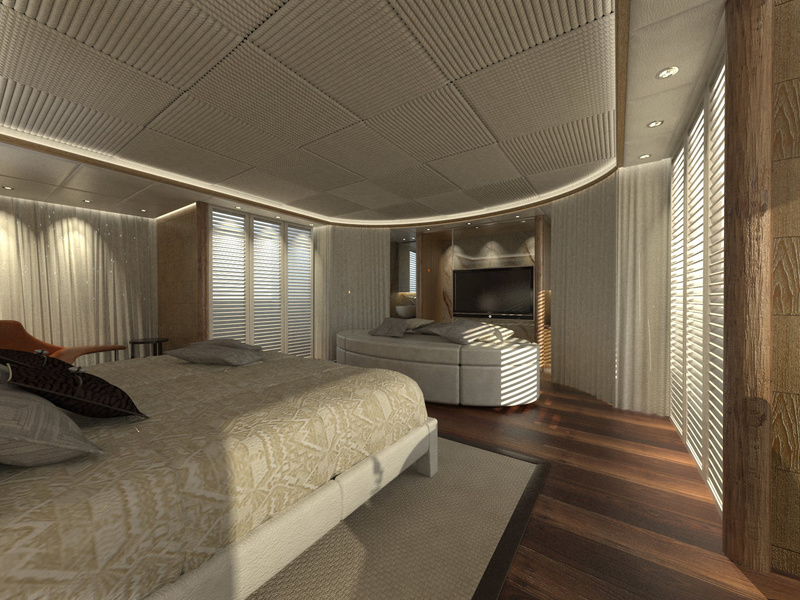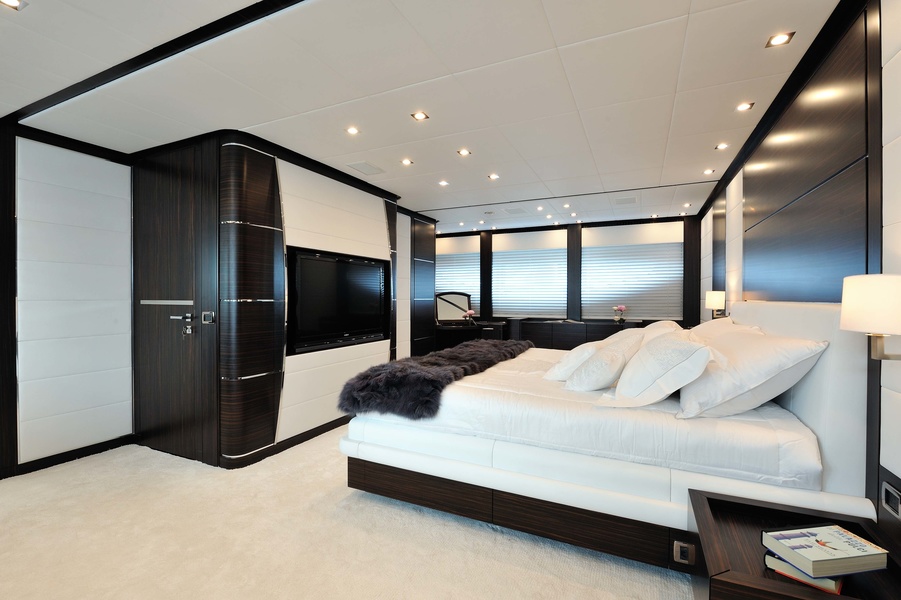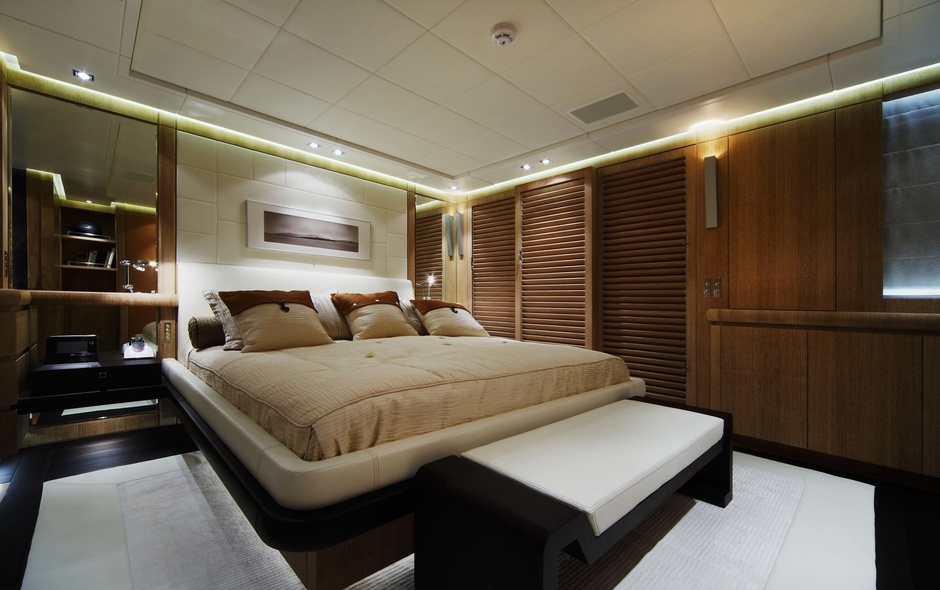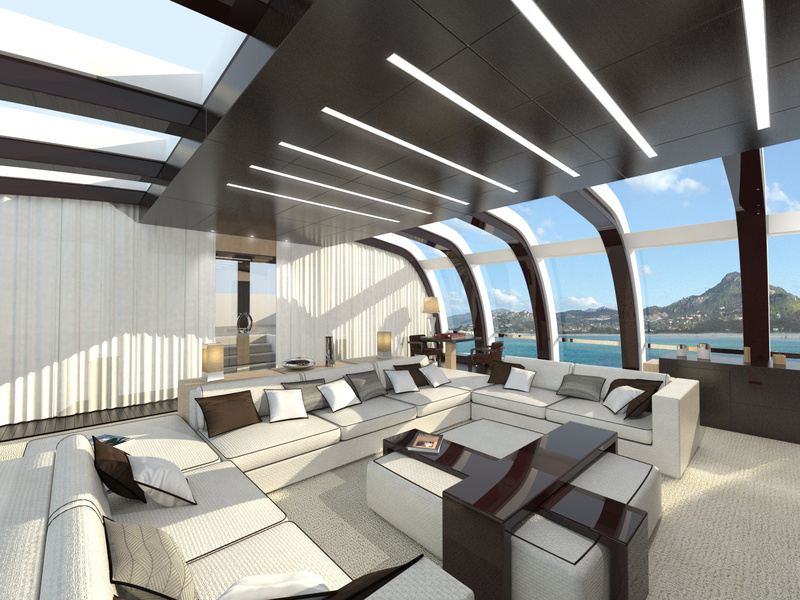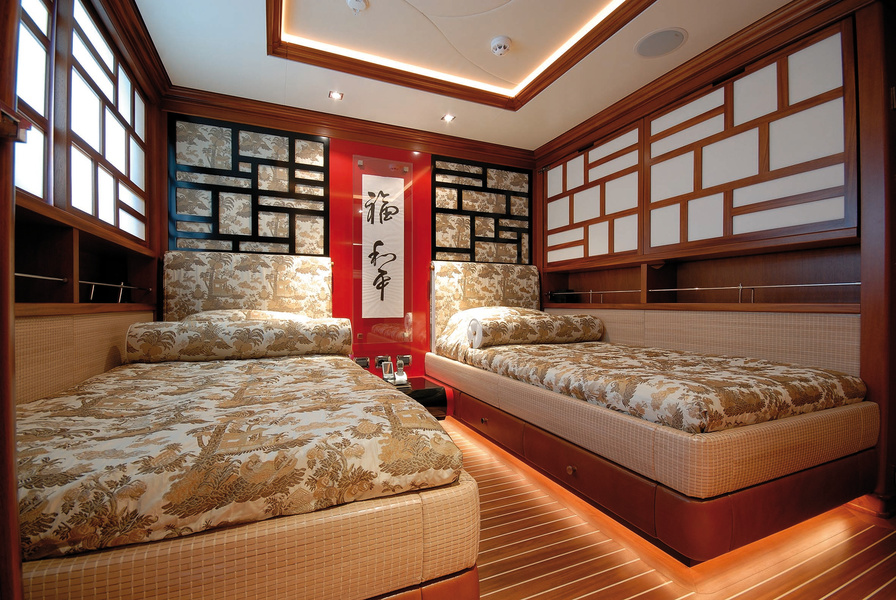 Customers tell you what they need. But you also have your own style. Do you really have to change it every time?
Believe my experience. I already have over 100 yachts in my portfolio. Of course, I have my own style, but I don't impose anything - it's a client's floating house. All I can do is give you advice. I can reproduce any style - art deco, minimalism, post-modern - and still you recognize me.
I'm schizophrenic. One day I am happy to work with a very modern style, and another day I am completely absorbed in classics.
Are there any materials that you like to work with the most?
Do we have three hours (laughs)? We're in our office constantly doing research, tracking new technologies. I studied at the Academy of Arts, so the materials are extremely interesting for me. The materials allow you to create a mood, not just a nice picture. The mood is created not only by design, but by material, light, environment - that's what I learned as a sculptor. But I can't distinguish a few, there are too many.
What else do you do besides yacht design?
Usually I deal with yacht interiors, but sometimes clients ask me to decorate their house, residence or even palace. I've had two such requests in the last couple of weeks. But the yachts are still primary to me.
What is the difference between a yacht and a house design?
The house has different proportions. He's not moving, he has no problem with noise, insulation, running engine. When you're in the house, you have the same view from the window and the boat is always different. The weight of the materials is very important. That's all you have to consider. The engineering features of designing a regular wardrobe on a yacht are 10 times more complex and sophisticated than in the home.
How are the exterior and interior connected?
Interior design gives you light, and interior design - windows, one can not be separated from another. My office is busy with the interior, that's where we're pros. Although now there is a yacht in production and with our exterior too. In a year or two we will understand how this area of our work is progressing. It is very important for me to meet people - new clients, designers, engineers, decorators. Each time you can learn from another and change yourself.
Tell me about where you work.
Our office is in a suburb of Venice, I even moved my house there to be closer, as I spend more than 200 days a year there. During the day I work with the team and solve current issues, and at night I work with style and new ideas. And the other days I travel to meet clients and professionals. Like all Venetians, I'm proud to live in Venice. But when I travel to different cities, I'm charged with new energy.
What circle of shipyards do you work with?
I have an honorable relationship with LeopardWe're working on more than one project now. C Italyachts I also have several projects, it's a pleasure to work with them. I just started working with Heesen - and I found amazingly talented people at this shipyard. In Spain, I have a project with Astondoa. I had a wonderful experience with CRN и ICON.
How many projects do you do per year?
We are able to create 18 projects at once - that's the maximum. It would be more physically difficult for us. And now we have about 12 projects in work. Few projects are bad not only in the financial sense. You have to work on many projects at once, otherwise you will lose your sense of smell and excitement.
Photo - Sergey Bobkov, Christiano Gatto Design
Published in YACHTS magazine #38.