Legendary naval architect Gerard Dykstra of Dykstra Naval Architects is an iconic man. He is the author of many iconic yachts, including the Maltese Falcon. In his new interview with Yachts International he talks about how things started, what the future holds, and what industry problems he would like to solve.
Jerry Dickstra is nothing like a sailor. From the outside it may seem that this humble glasses with ruffled hair is working as a professor somewhere in a local university. But that's not exactly true. Even though he«'s retired», Dikstra still spends about as much time on the water as he does on land.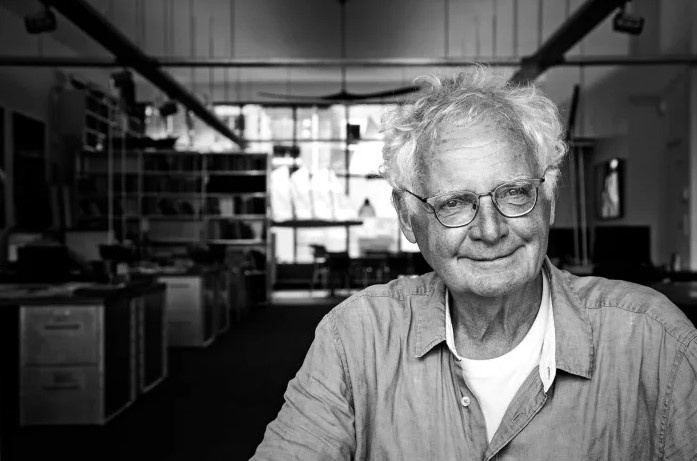 We met him in the office of Dykstra Naval Architects in Amsterdam. A couple of days before we met, Jerry sailed the seas on his 53-foot aluminium sloop. The boat stayed in Iceland and Dikstra himself arrived by plane, making a stop in the Lofoten Islands.
«Loontje and I, my wife, have always preferred to go boating in the northern climate," Jerry says. - Clean water, almost no animals - just like other boats. This isn't the Mediterranean Sea or the Caribbean. I think I've only seen nine other yachts off the coast of Iceland and Greenland»during the whole season. The ice«may be a hindrance, but on the other hand it looks amazing,"»adds Jerry, deliberately understating the danger of Arctic waters to a family of retired sailors.
However, if anyone knows everything about yachts, it's him. Dikstra is one of the leading yacht designers in the world. He is known for his classic schooners like the Athena 90m or Royal Huisman's 51.6m Meteor. The 88-metre Maltese Falcon by Perini Navi is also his work as well as numerous modifications of J-Class yachts. The studio, named after him, recently developed the 143m Nobiskrug and the 106.7m Black Pearl from Oceanco. Dykstra Naval Architects has 26 prestigious awards.
«Jerry is a real innovator. He is a rare demiurge in the world of imitations," says workshop associate Rob Doyle, who has worked with Ron Holland on large yachts for Perini Navi. - He has never given up on complex or unusual projects. He has always strived to find a flexible solution to any problem. Like many other naval architects, I envy his impressive portfolio».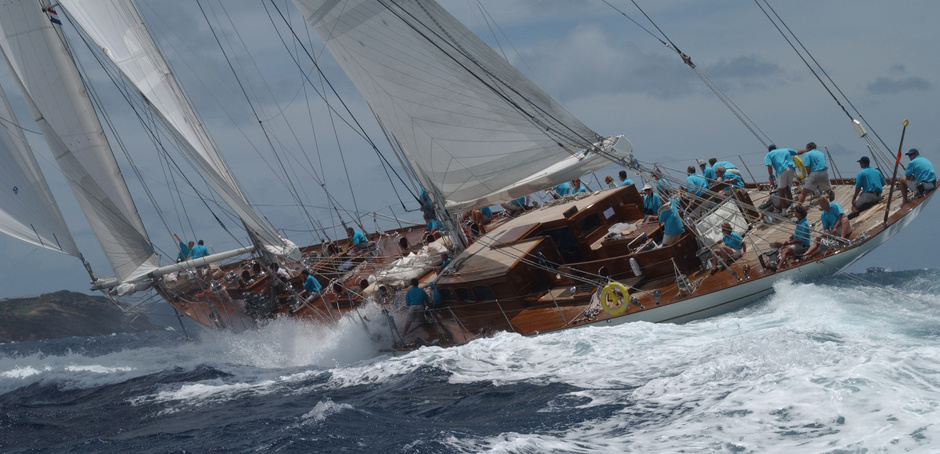 In the Netherlands, a country where sailing is highly respected, Dykstra is known not only as an outstanding designer, but also as a veteran of solo regattas like the transatlantic OSTAR. He was also the navigator for Flyer, a Sparkman & Stephens yacht that won the prestigious Whitbread Round the World Race in 1977.
«The regattas helped me find my very first clients," confesses Dikstra, who dropped out of aeronautics college for the sake of sailing (he later went back to university, only this time for a naval architect). - My first client was myself. I designed Bestevaer I for my second OSTAR in 1976. And Bestevaer 2, my current own boat, is based on that first design .
His idols were naval architects Nathanael Herreshoff and George Lennox Watson, so it was no wonder that he was so attracted to the J-Class, which followed Herreshoff's «universal rule» for the America's Cup.
Beginning in 1984, when American yachtswoman Elizabeth Meyer began a five year remodeling of the JK4 Endeavour, DynaRig was actively involved in the revival of the classic America's Cup «yachts. He rebuilt the JK3 Shamrock V and JK7 Velsheda, upgraded the J5Ranger and designed the «new JK6Hanuman» and JH2 Rainbow.

But his main work was, of course, Maltese Falcon. Built for American venture capitalist Tom Perkins, this yacht stood out for its revolutionary DynaRig sailing arms, which consisted of three free-standing carbon-fibre masts and 15 straight sails that were retracted inside the masts. In 2006 this masterpiece by Perini Navi made a real sensation.
«Of course Maltese Falcon has helped us to build our reputation," confesses Dikstra, "but don't forget: there are still only two yachts in the world with DynaRig - Maltese Falcon and Black Pearl, so nothing has changed for us.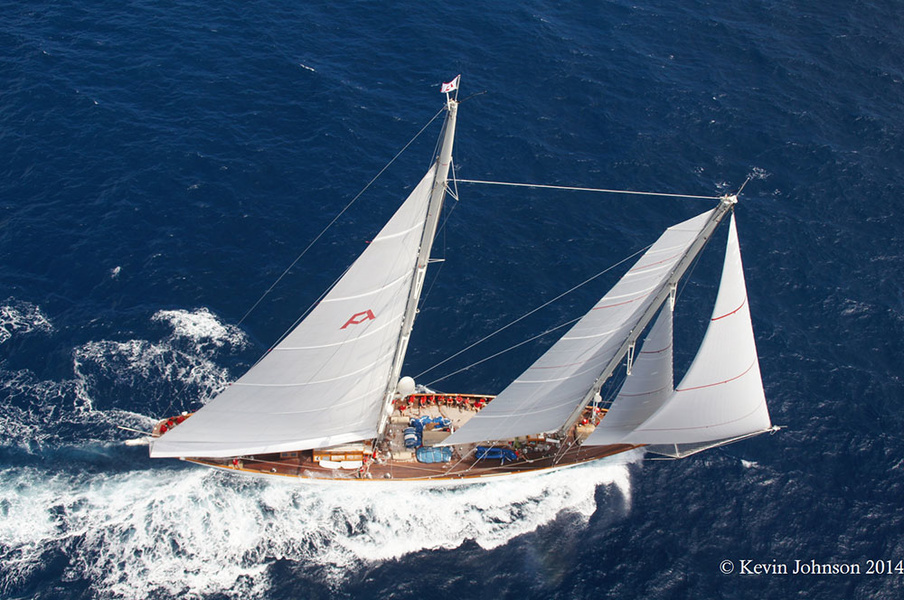 Meanwhile, Perini Navi has announced its desire to develop technology further. Perini Navi plans a 92-metre yacht with DynaRig, or FalconRig as Dikstra calls it, and Royal Huisman Shipyard in the Netherlands has shown the world the 88-metre Lotus concept with DynaRig masts.
The DynaRig technology was developed by the little-known German engineer Wilhelm Prölß in the 1960s. However, it was DynaRig that first used it, when it was made possible by the appearance of lightweight and durable carbon fiber.
«Perini Navi received four options from us, which ranged from traditional to super radical. But once Tom (Perkins, a Maltese Falcon customer) saw DynaRig, he made the decision in a matter of seconds," says Dikstra. - He came into my office this morning, and by evening we'd already signed all the necessary documents».
A lot has changed in the industry since then. Whereas a handshake and one or two signatures used to be enough, now everything is based on citizenship and non-disclosure agreements. The rapid development of computer technologies cannot be overlooked.
«The biggest change is connected with development of computer software, which is used for development of every element of the yacht. When I was a student, there were punched cards on the move. In the seventies we used the Commodore 64 video game console for hydrodynamic calculations and voltage peak measurements. Now we have super-powerful digital tools at our disposal. Computational fluid dynamics (CFD) has now almost completely eliminated the need for experimental pools.
The market for large sailing yachts itself has changed. Due to the reduced demand for mega sailing yachts, a number of shipyards have gone bankrupt and have been replaced by Nobiskrug and Oceanco, specialising primarily in motor superyachts.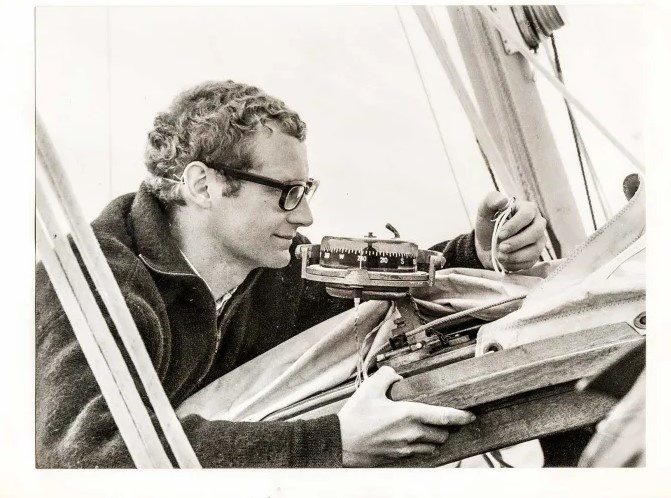 «The approach to owning a boat is also changing. At the time of Jim Clarke (owner of Athena) and Tom Perkins, yacht owners usually started with small sailing yachts. The more successful they became, the more their boats became - the boats grew together with their experience and knowledge of the sea. Nowadays less and less attention is paid to the culture of sailing. Yacht owners prefer to start immediately with large motor yachts. Compared to sailing yachts, they are easier to operate, do not require long training and are more spacious",»says Dikstra.
At Dykstra Naval Architects, they think a lot about ecology. Here they believe that environmental awareness can spark a new wave of interest in sailing.
Next year the 76-meter Stad Amsterdam clipper, developed at Dykstra, will go on a two-year round-the-world tour in support of the UN's Sustainable Development Goals. And the Black Pearl can cross the Atlantic Ocean without using fuel thanks to a recuperated energy system (energy generated by rotating the propeller when the boat is sailing, stored and used for on-board systems).
The Wind-Assisted Shipping Project (WASP) is another Distra's brainchild. It is the idea of a multi-purpose cargo ship with hybrid thrust and four DynaRig masts. And for «Greenpeace», the green Rainbow Warrior III was designed to be wind powered by an A-shaped mast that is much more efficient than traditional analogues of the same size. The studio is also working on an inexpensive, multi-purpose and environmentally friendly expedition schooner for Sea Mercy, a non-profit charity providing medical care to remote islanders.
«Given the technology available to us, the WASP could be built at least tomorrow - it would be a wish," adds Dikstra. - The problem is the relative cheapness of diesel fuel. For this reason, large transport companies are not in a hurry to invest in something that does not guarantee them any profit in the coming years».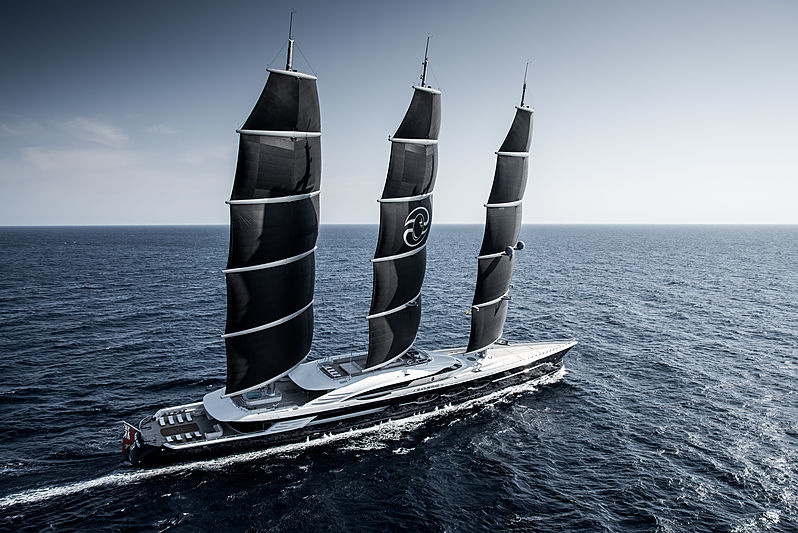 Despite all his achievements, Gerard Dikstra has always been a Dutchman. He doesn't like flattery, and all his achievements are attributed to his subordinates.
«Designers often have a big ego, but I want to believe we don't have people like that in our office. The main thing is to create a team that will work regardless of whether I'm there or not. What I'm most proud of is that the company relies on values that are close to my own».
Translated by Denis Koshelev...