Sitges is a sleepy little town in the spring waiting for summer. It doesn't take more than half an hour to get from Barcelona airport. In May, a decent tourist has nothing to do here, but we have other goals. In the sunny port of this town, American giant Brunswick organises annual test drives of Sea Ray, Boston Whaler and Bayliner boats for three days.

All three brands are part of this company. The most famous of them, of course, is Sea Ray. It is believed that every marina in the world has at least one boat brand. In this marina, on occasion, there are even more of them. That's what we're going to talk about.
Sea Ray 305 Sundancer. In the best tradition.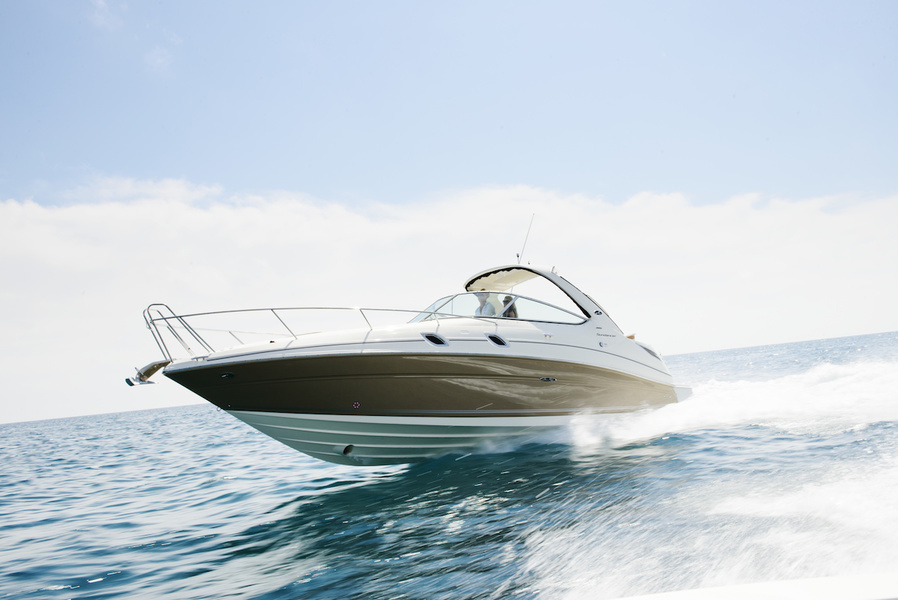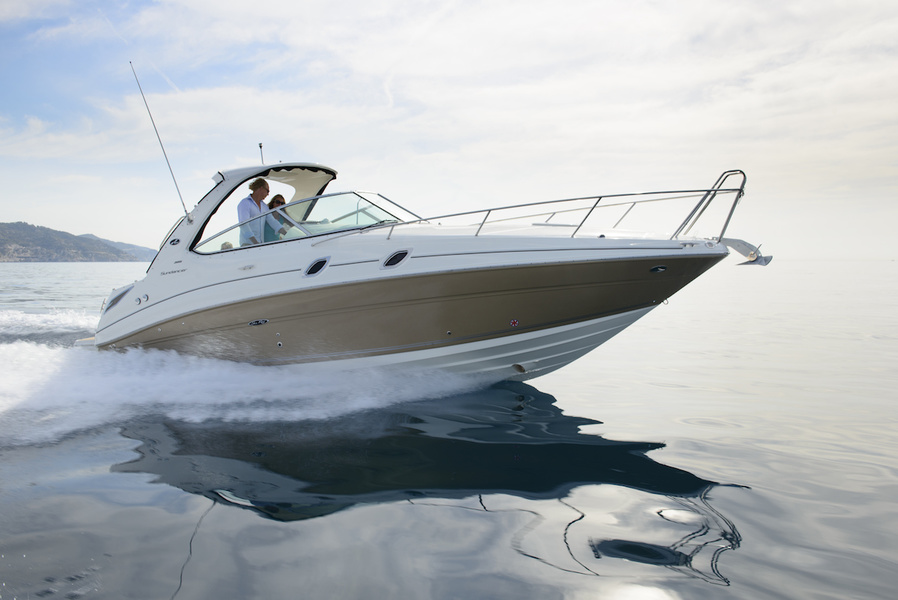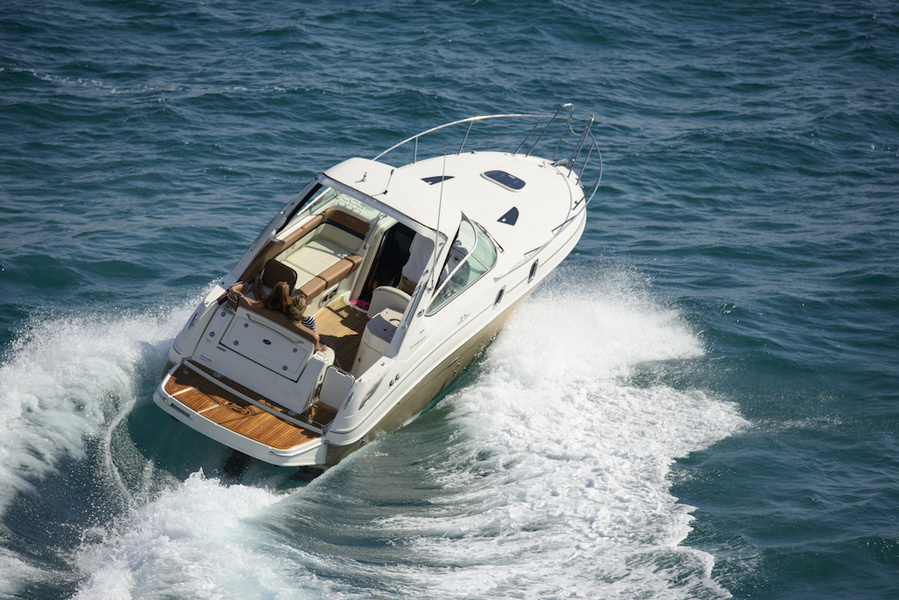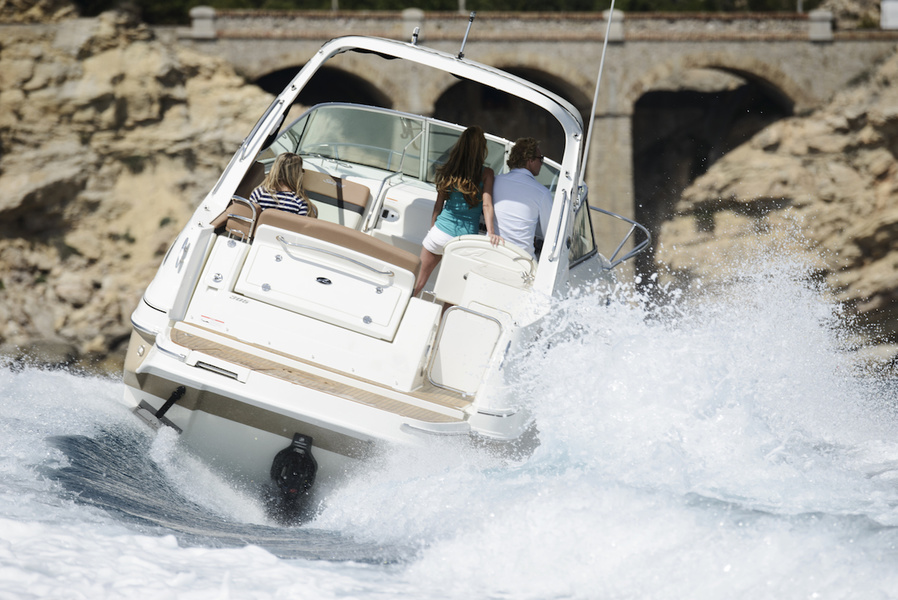 It was Sea Ray shipyard in the 70's that pushed the concept «of express cruiser» into the American masses with the Sundancer series, constantly improving it (more«spacious inside, more elegant outside») and adding new representatives to its ranks. Since then, the idea of fast boats with the cruiser's make-up has won its niche among water lovers and needs no special introduction.
In fact, the first Sea Ray on our list, the Sundancer 305, is an excellent example of what a boat should be. What Coney Ray, the founder of the shipyard, wanted more than 40 years ago - space and comfort inside, elegance and sportiness in appearance - we got all this.
It's a well-balanced, 10-meter boat with everything in place in terms of comfort: an open kitchen in the cockpit and a more solid galley on the lower deck, a forward cabin for two at night - during the day it's a living room with a table, bathroom with shower. With «the» MerCruiser Diesel 4.2 TDI the boat accelerates to 32 knots in 30 seconds - so the sportiness is also in order.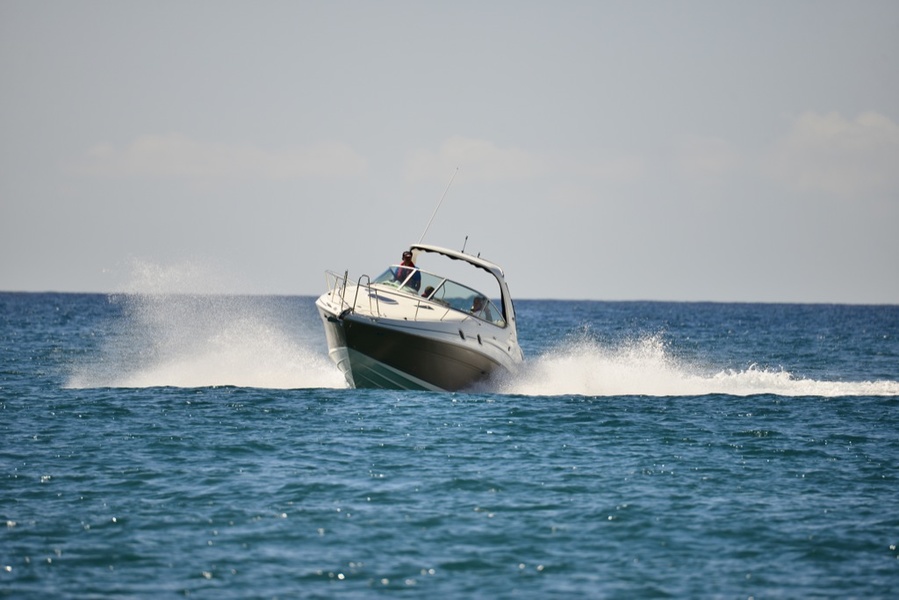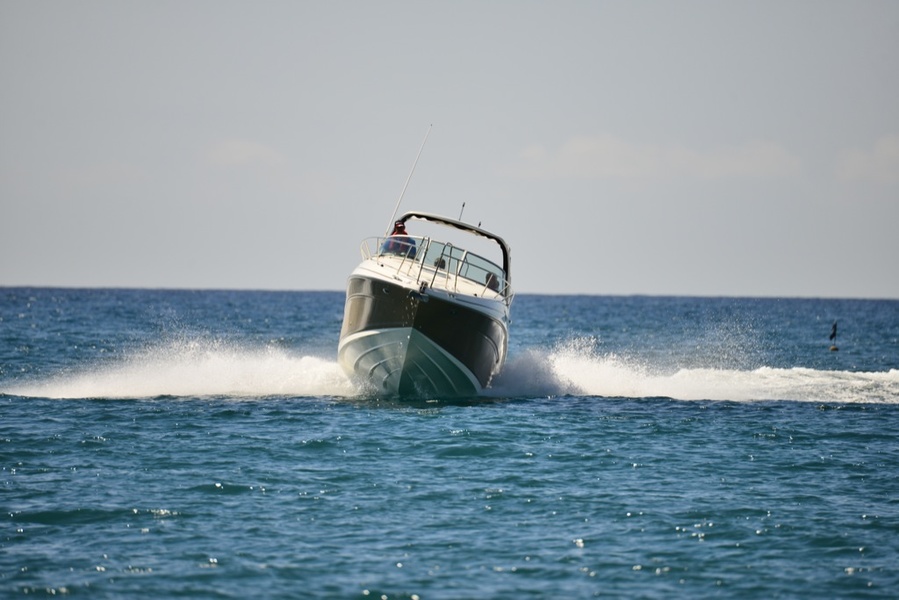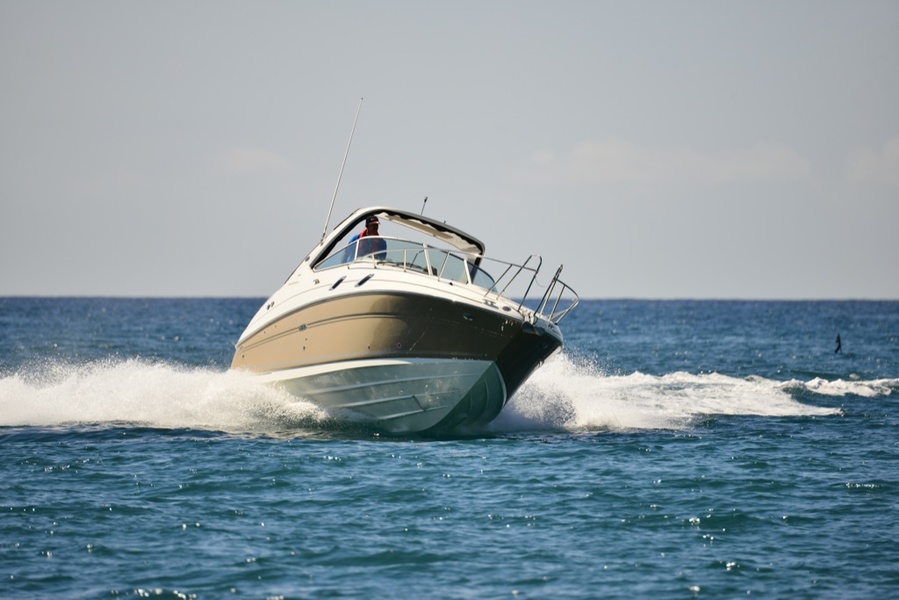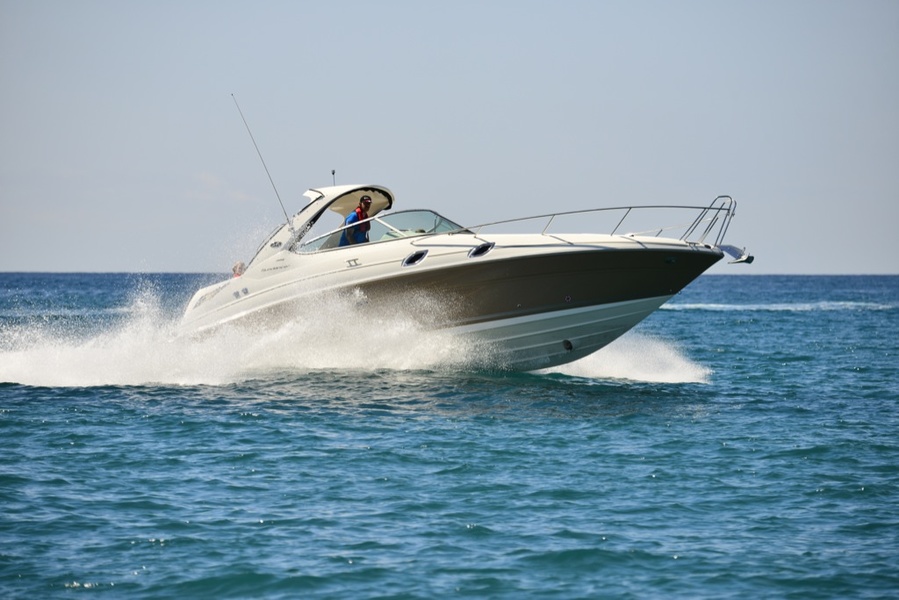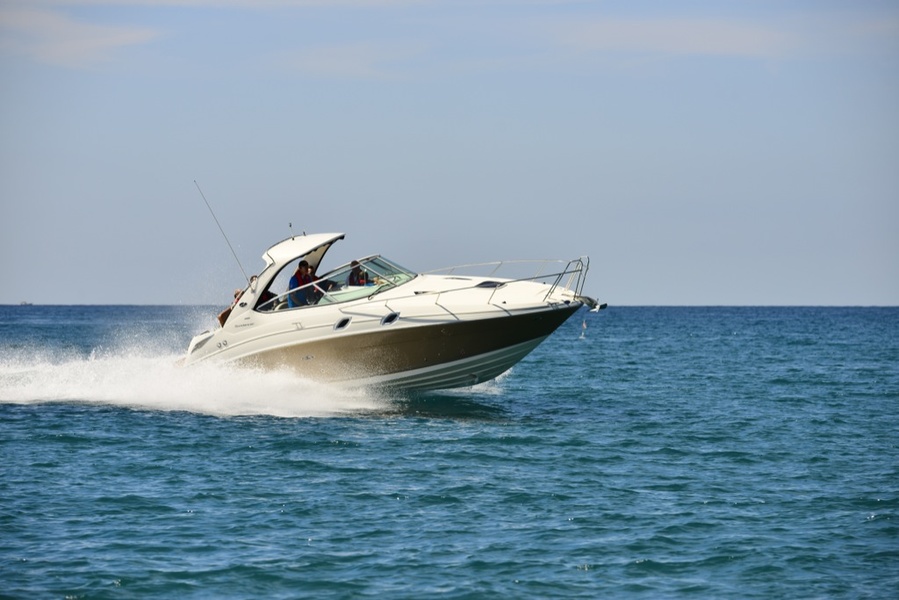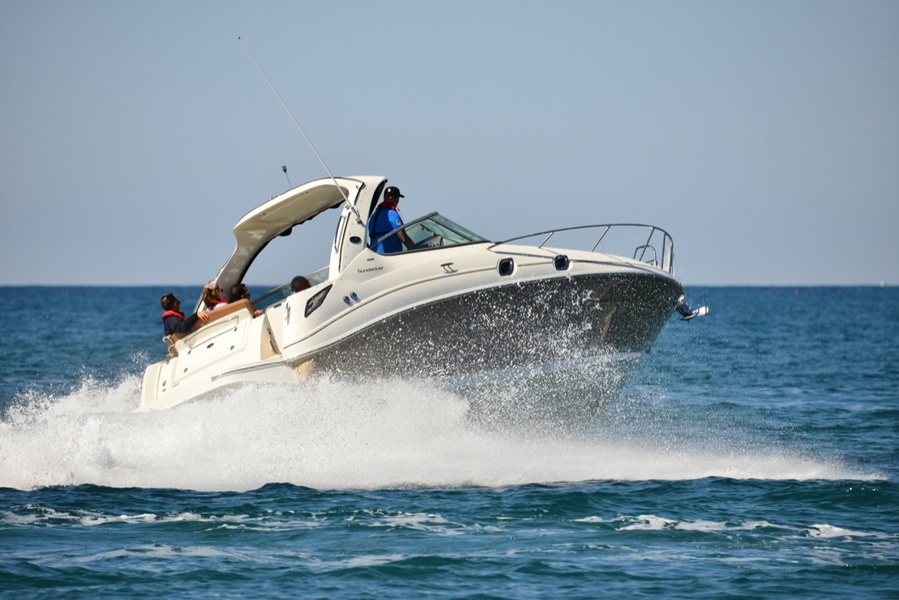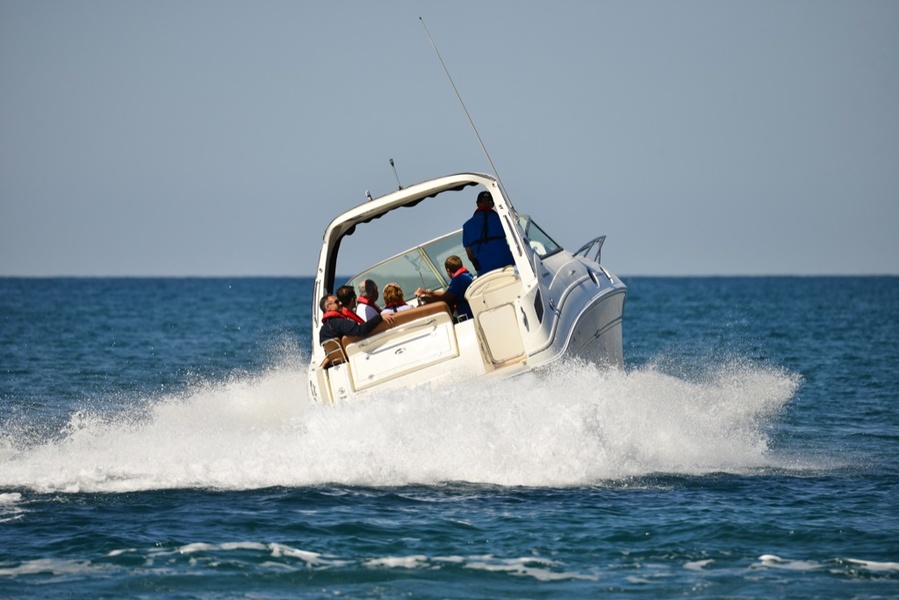 Everything in Sea Ray's tradition: easy to operate, fast and dynamic on corners.
If we were to distribute the boats tested to the most interest in domestic waters, the 305 «Sandenser» would have every chance to lead it. In the hardtop version with a heater included in the basic package, this yacht can perfectly spend the weekend without fear of being tricked by forecasters.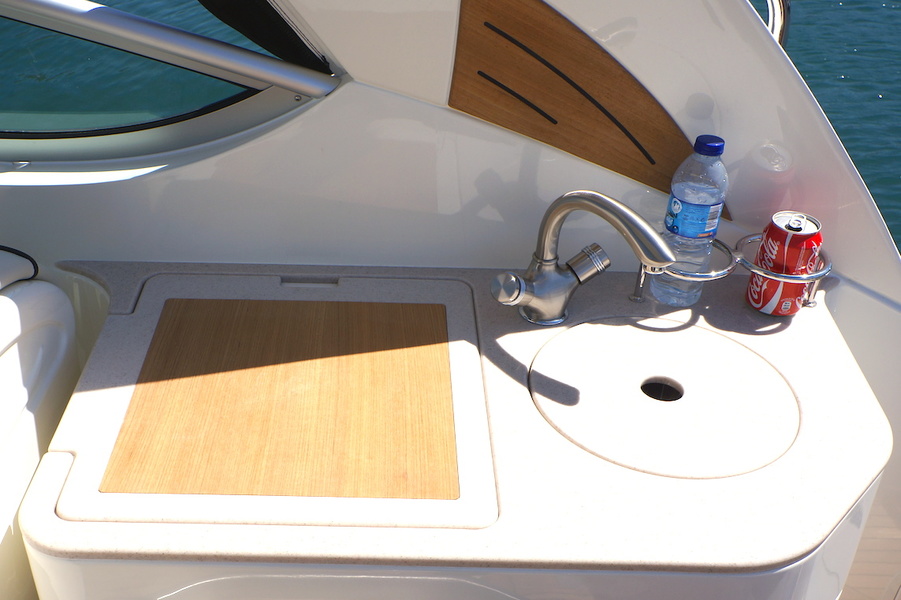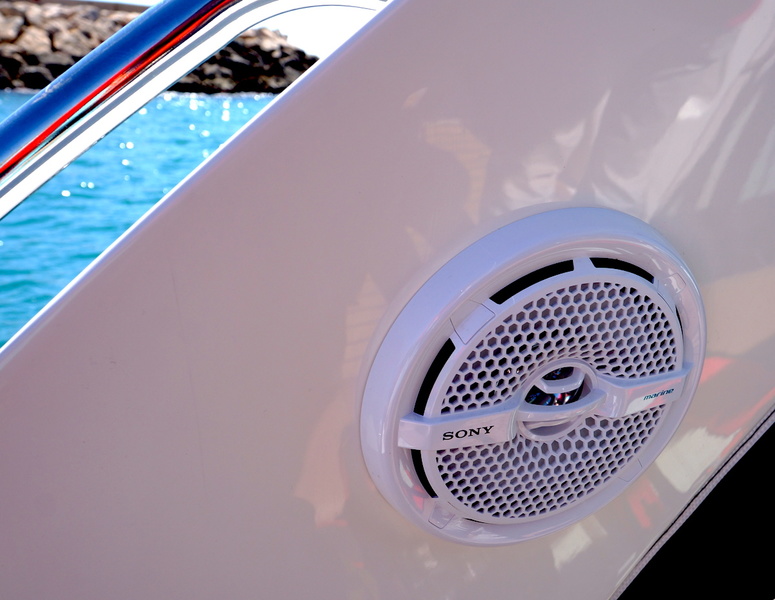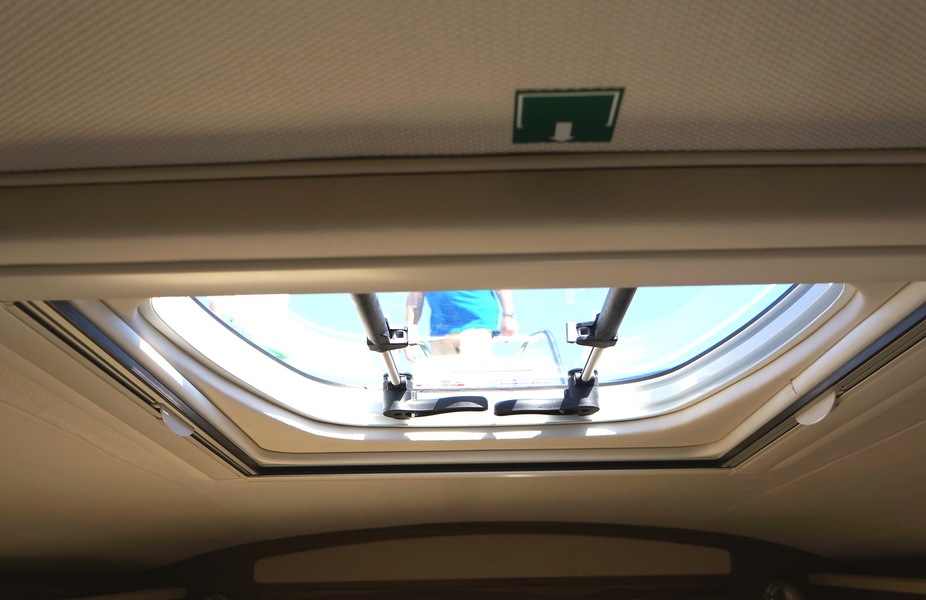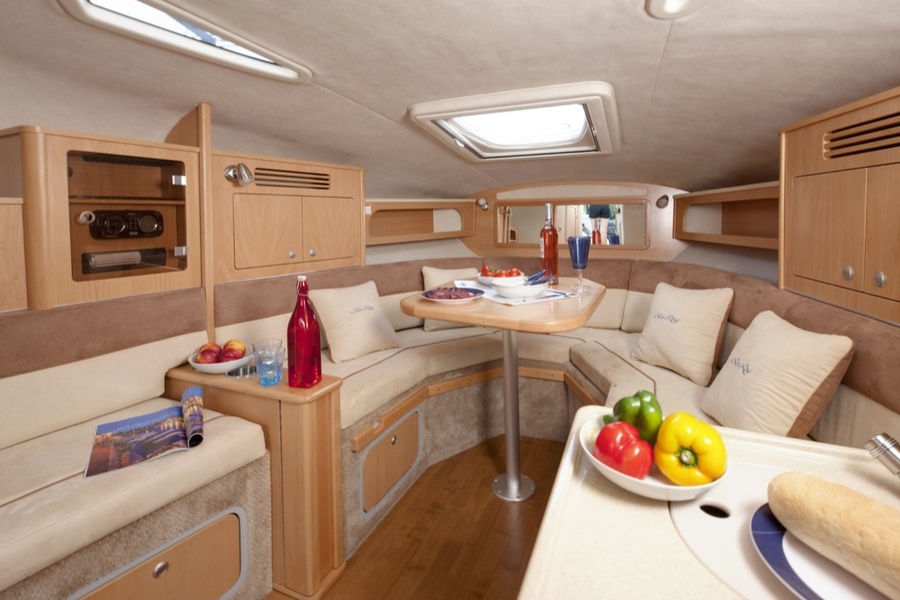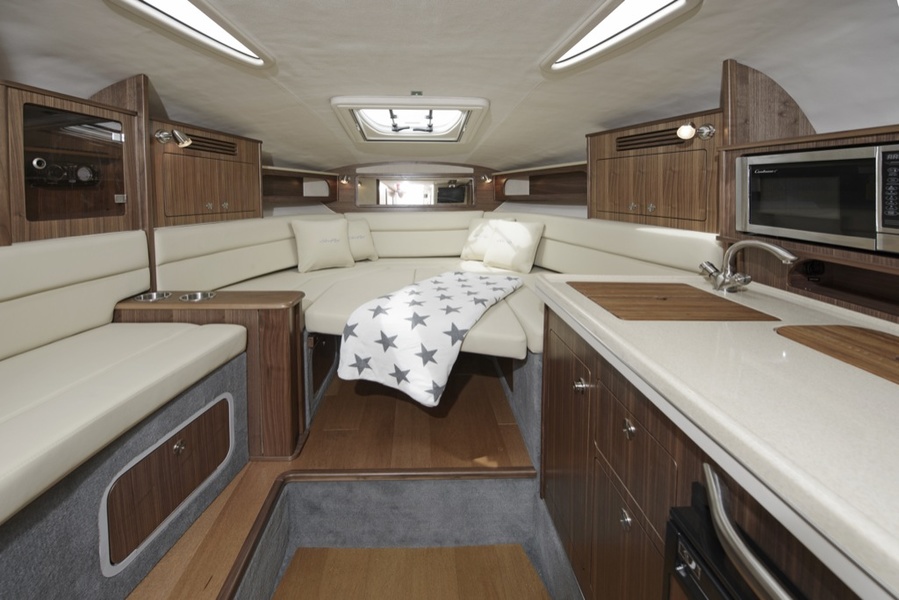 Sea Ray 350 SLX: Mega Bowrider
The Brunswick event turned out to be crowded, but it was not possible to fully load the boat. It is designed for 18 people, 11 of them have a place «forward facing». In general, the 350 SLX with a size of 10.51 by 3.2 m is the first thing that pleases the boat on the move.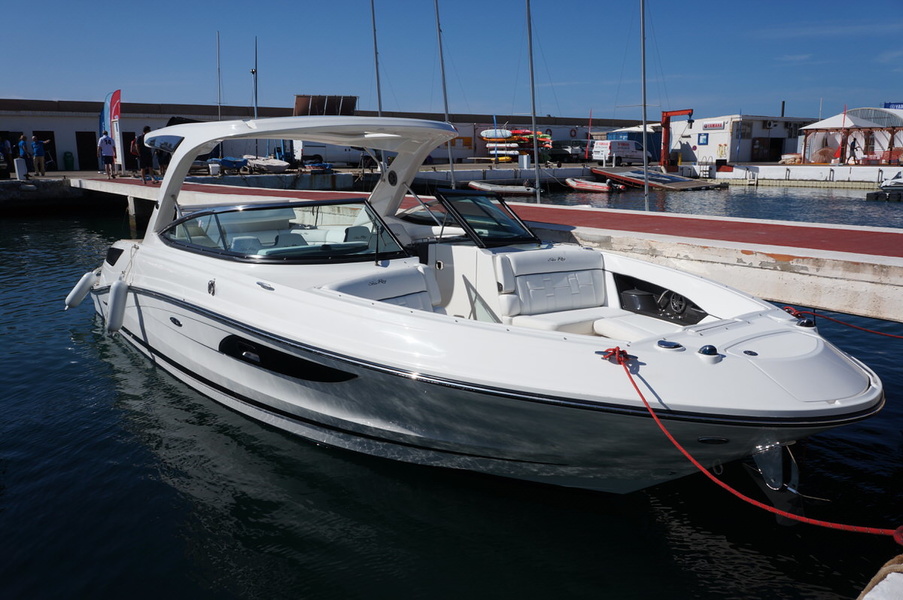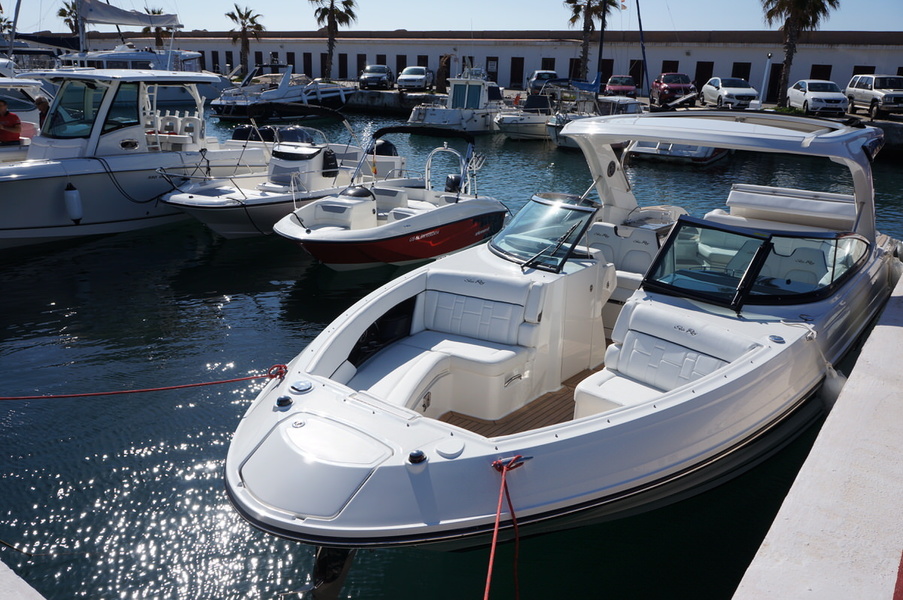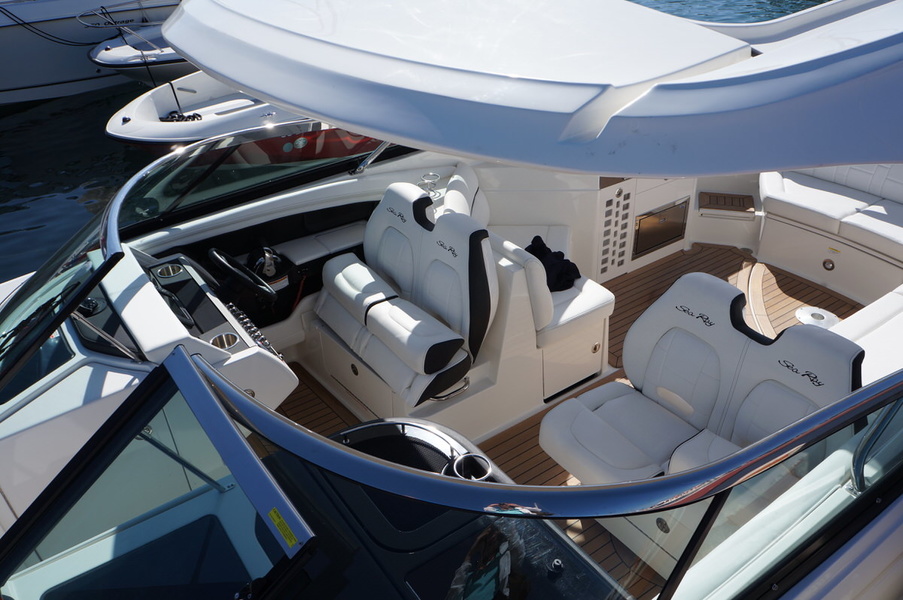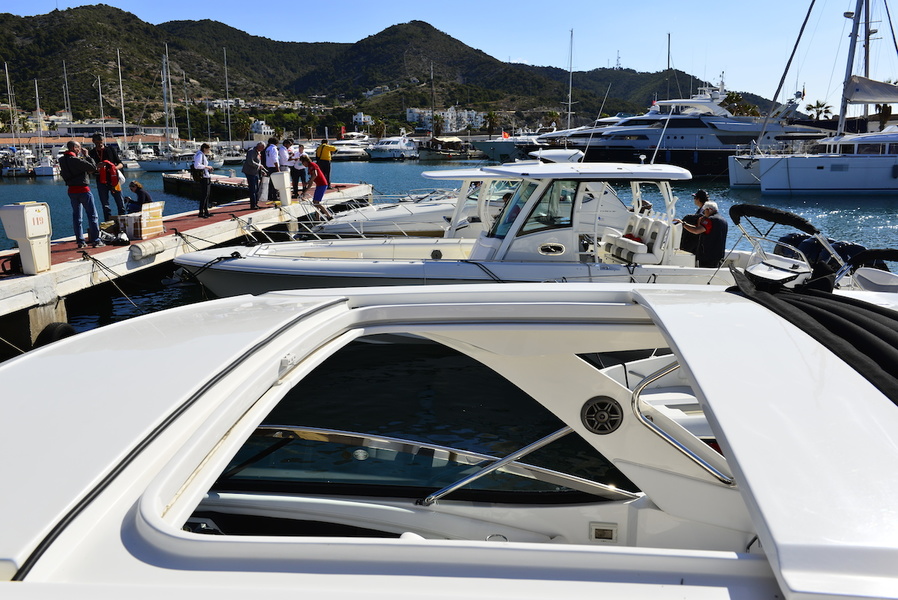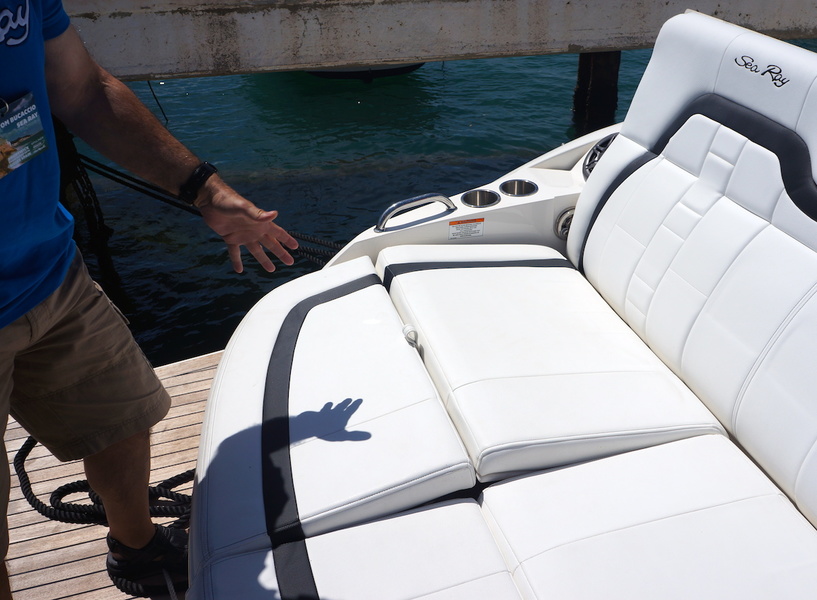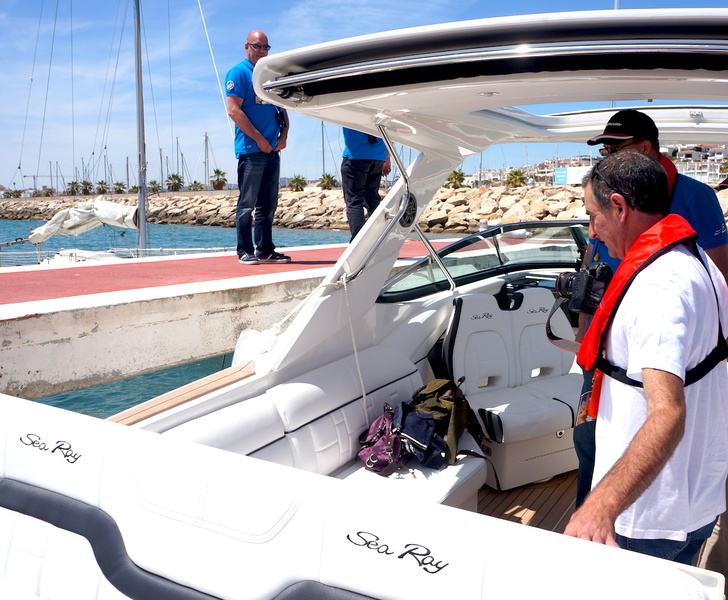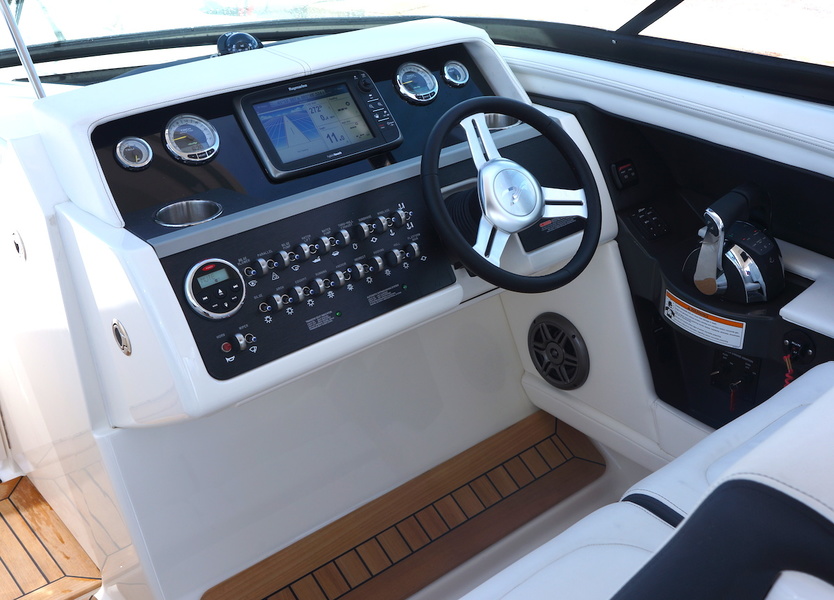 Especially Sea Ray guys are proud of the four «forward» seats - we keep the size of the boat in our heads, and yes, this is a really nice bonus.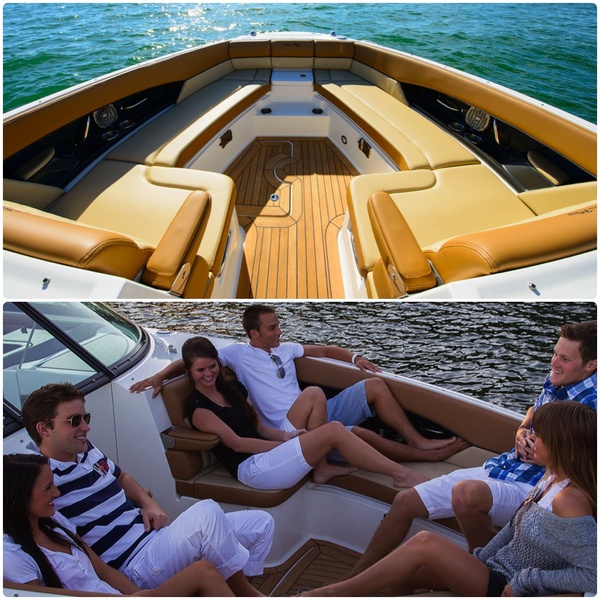 There was no table on the model under test, but it is optional. It is quite real to do without it here - this area with a clear conscience can be given to a relaxation, and thorough sittings are transferred to the cockpit. Here, by the way, the table is also an option, but it is worth taking a note.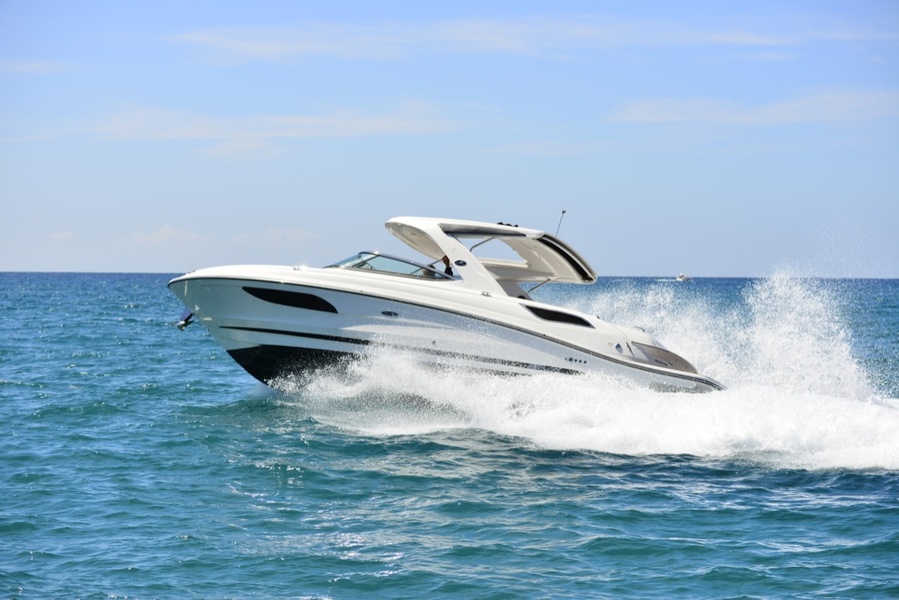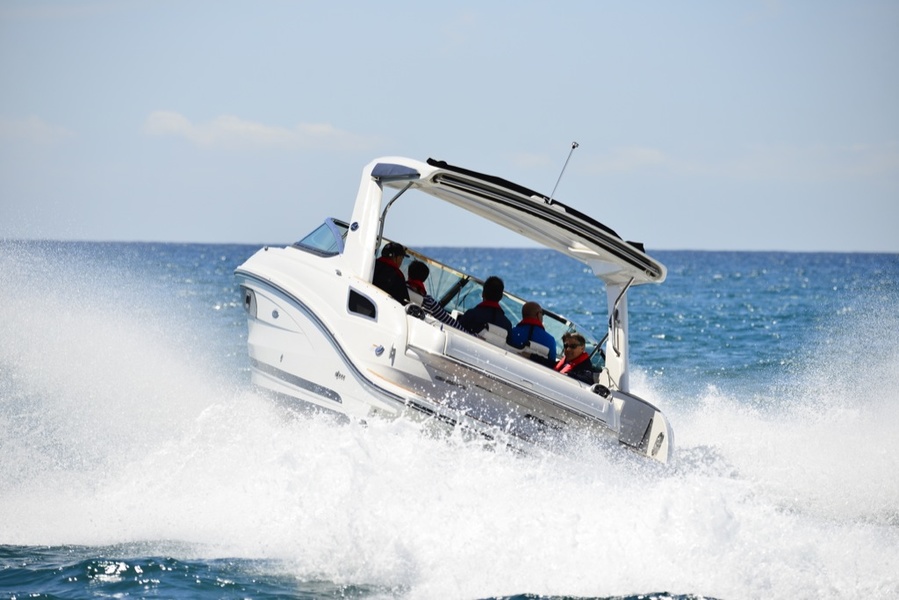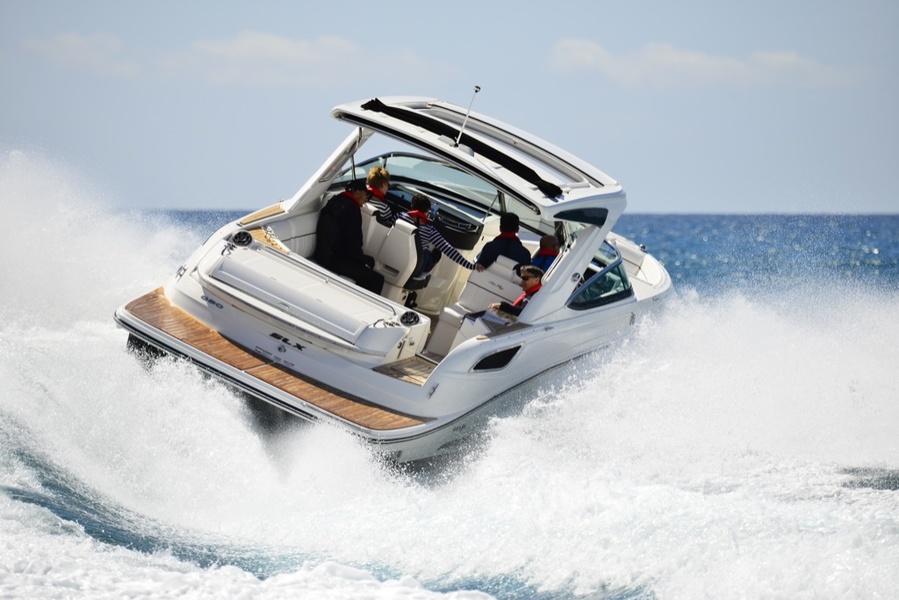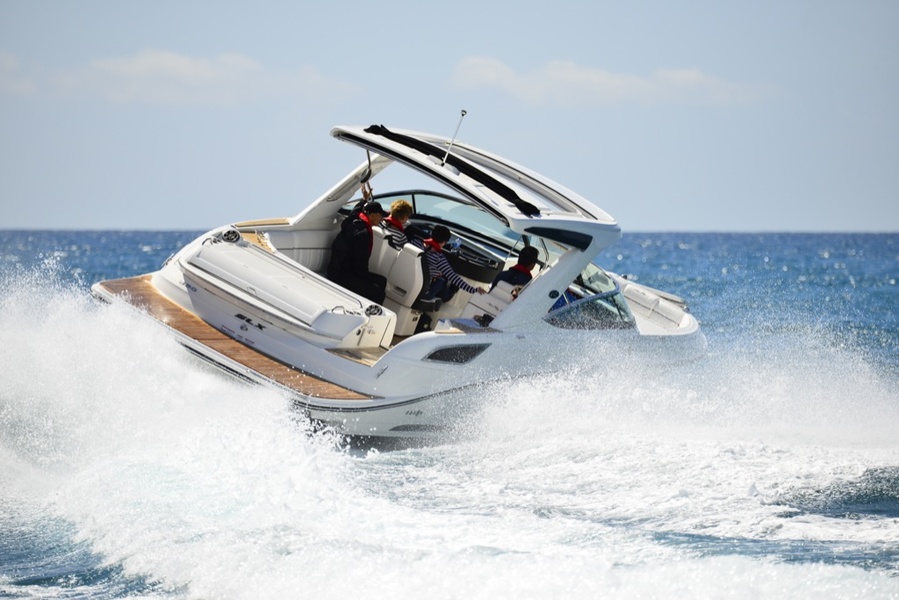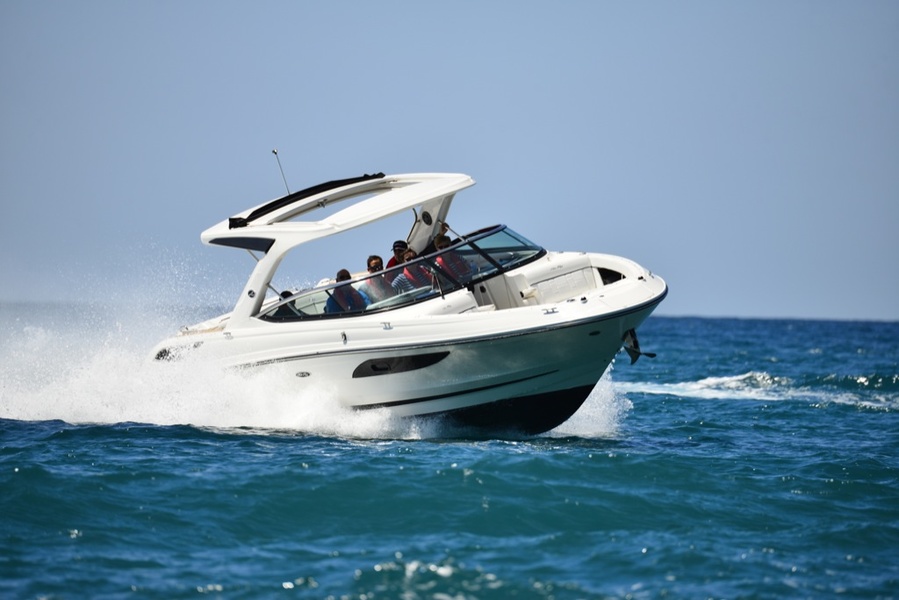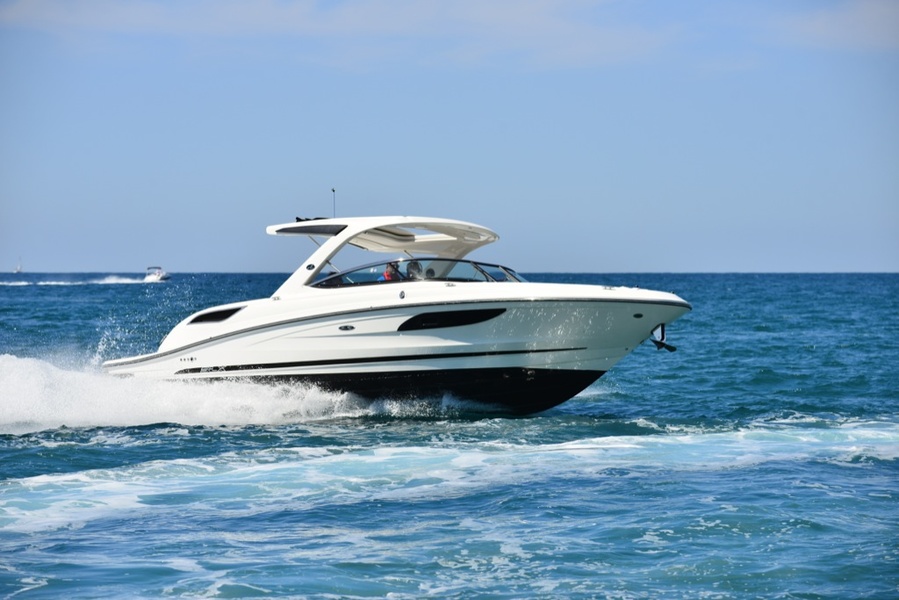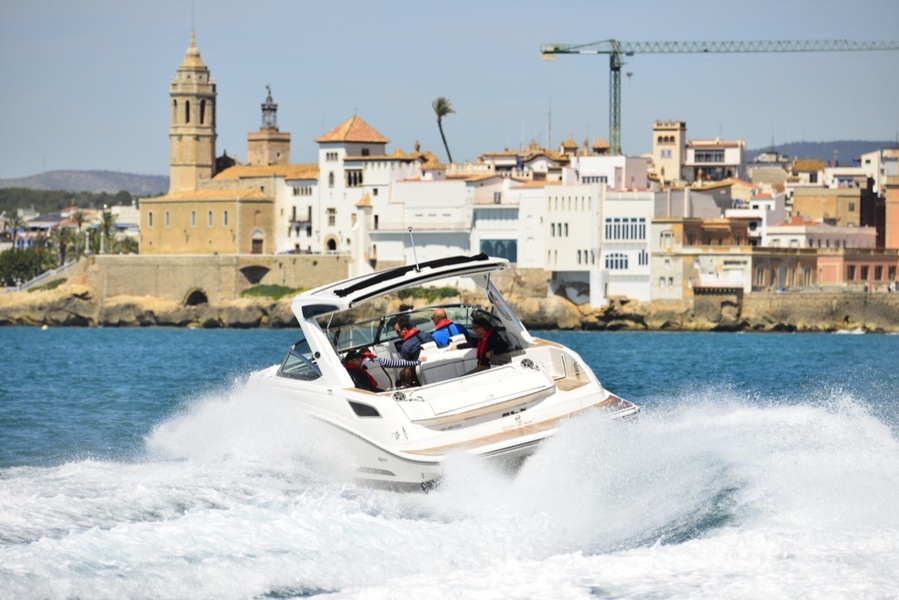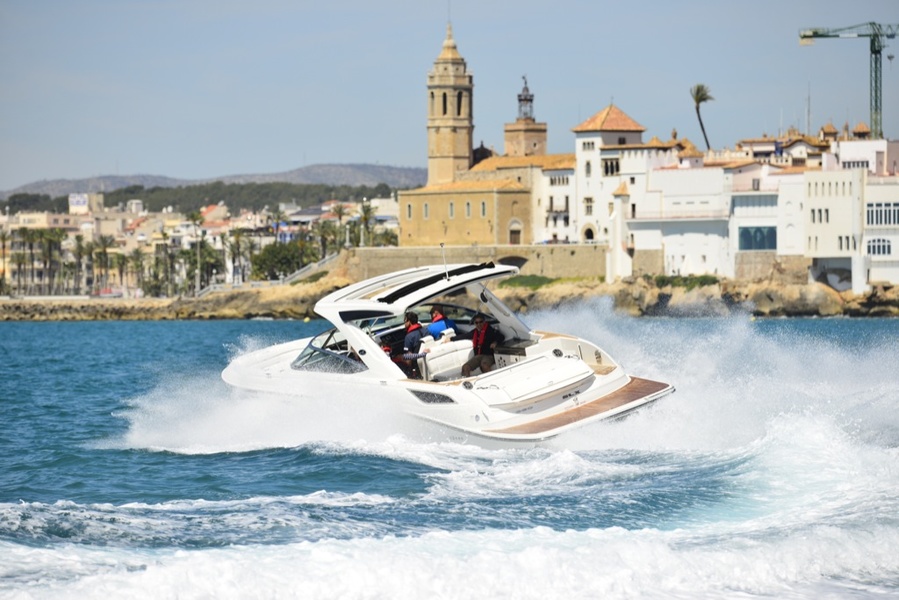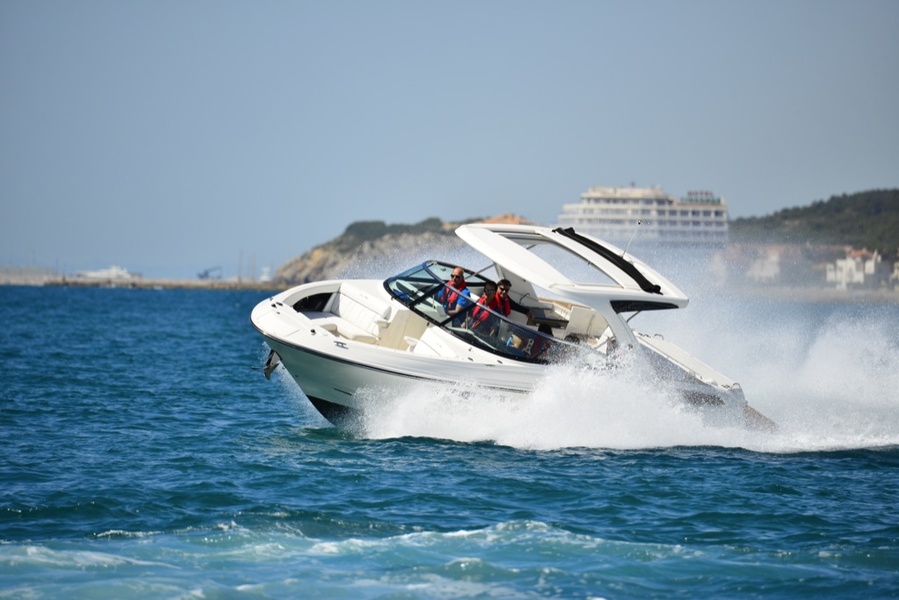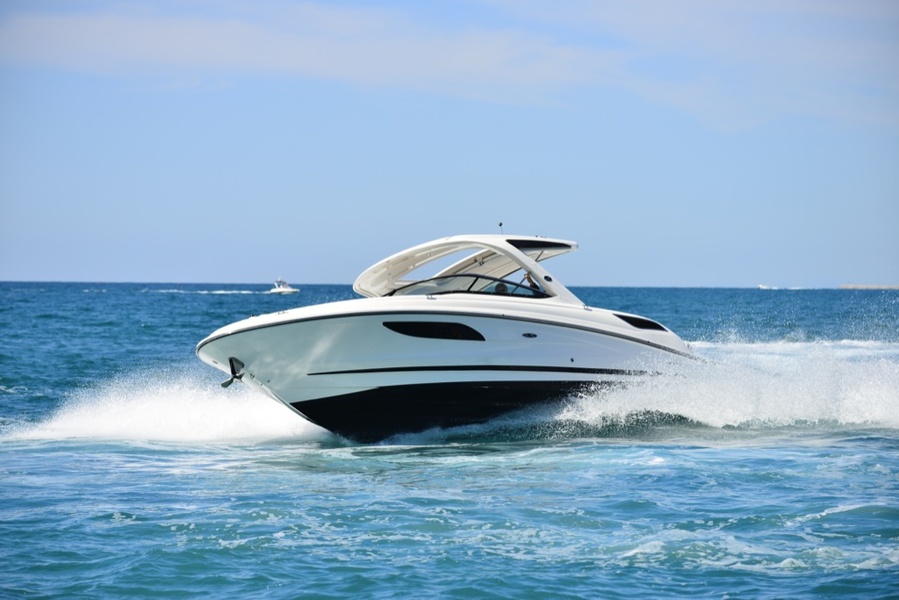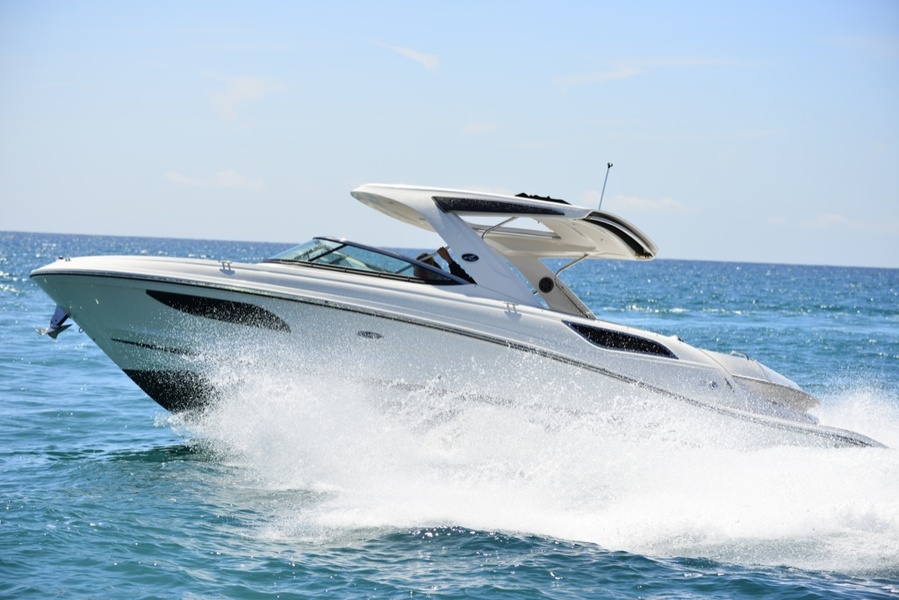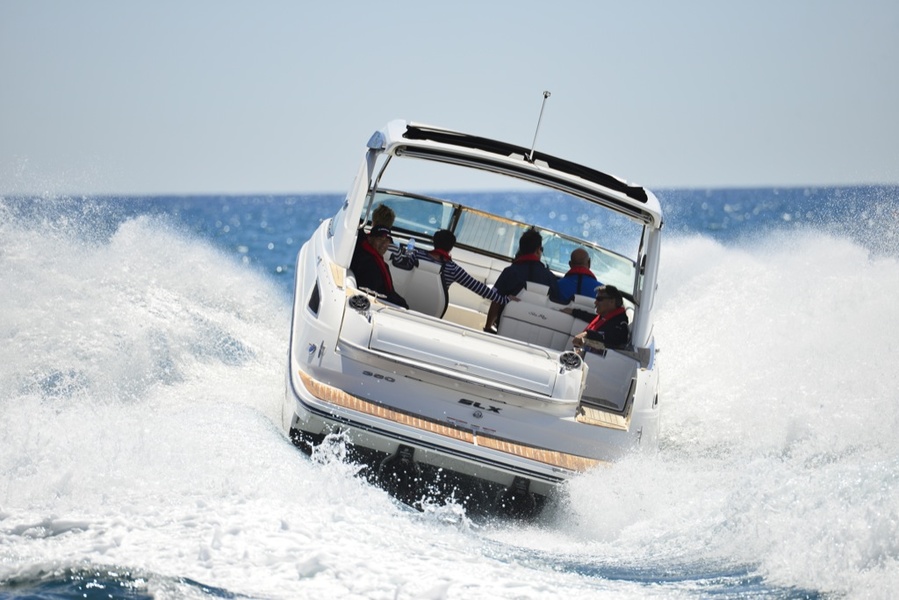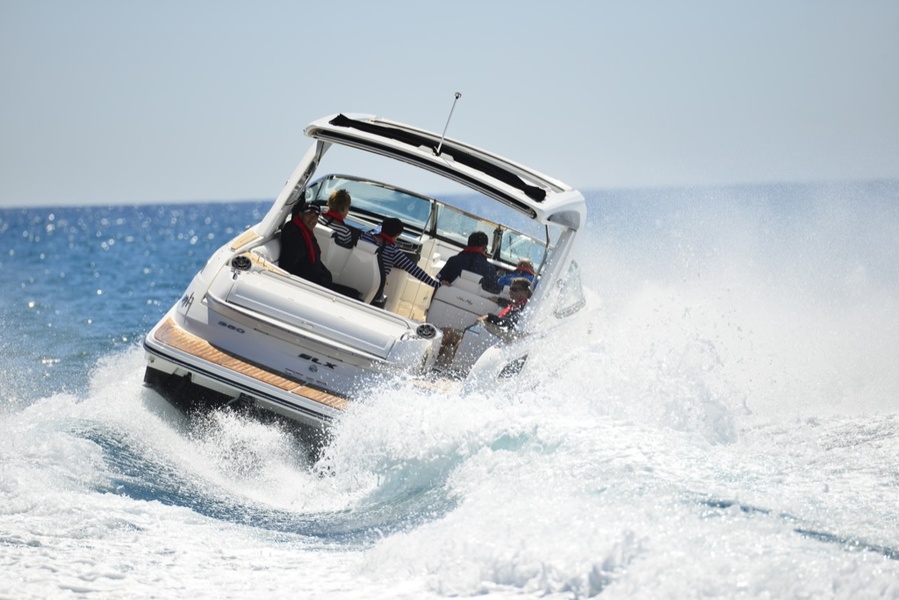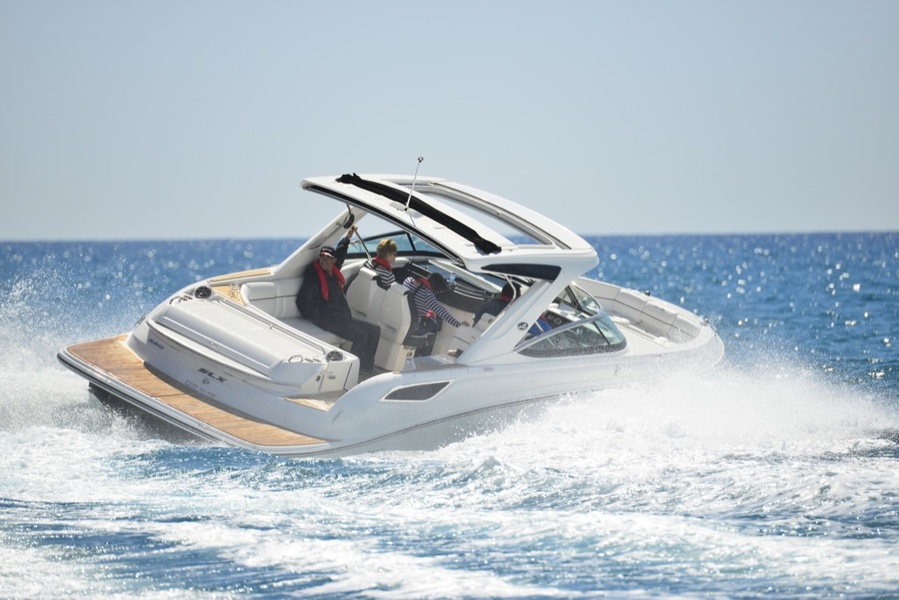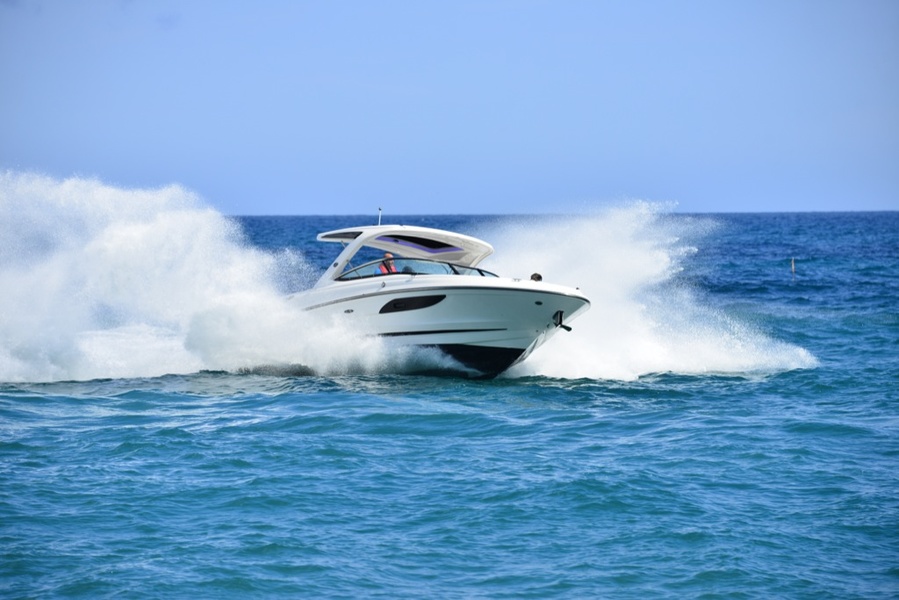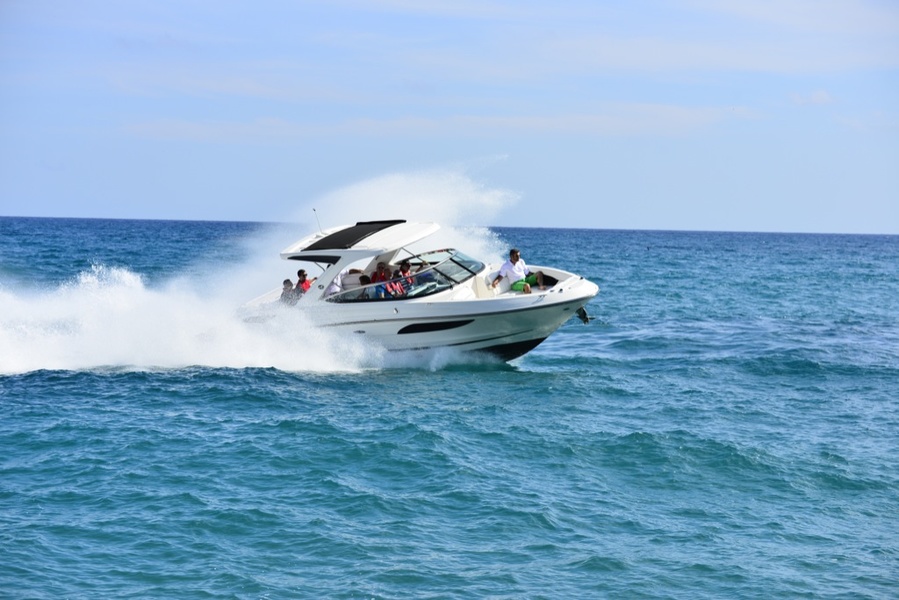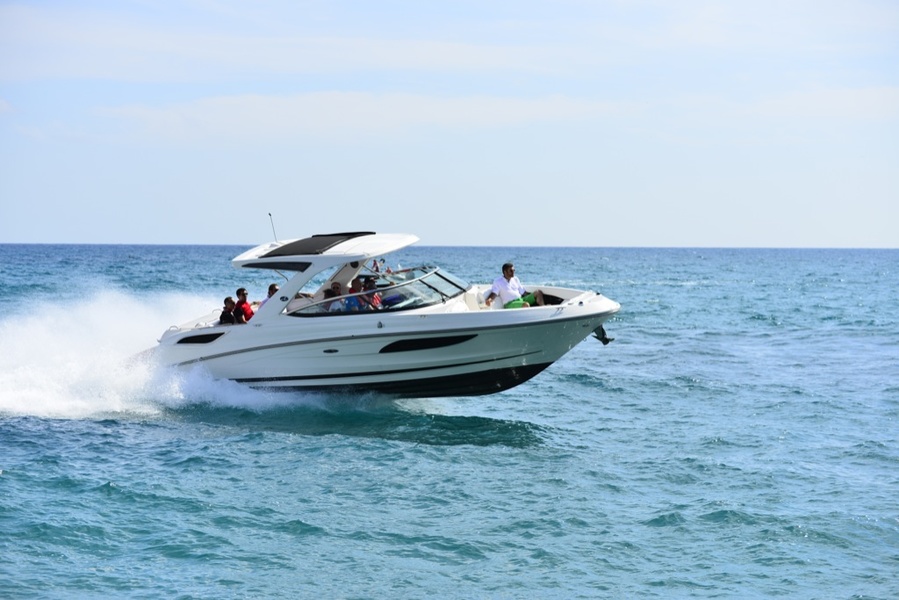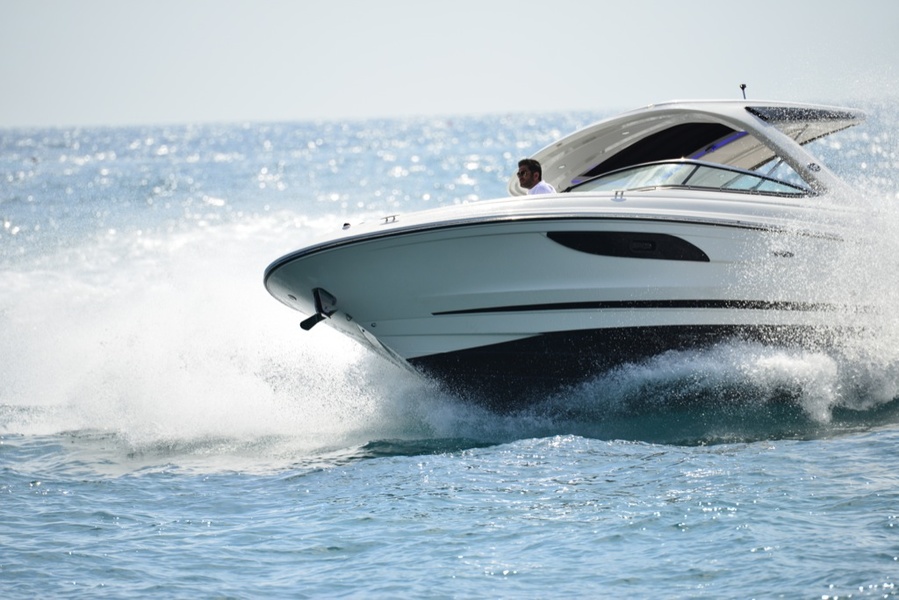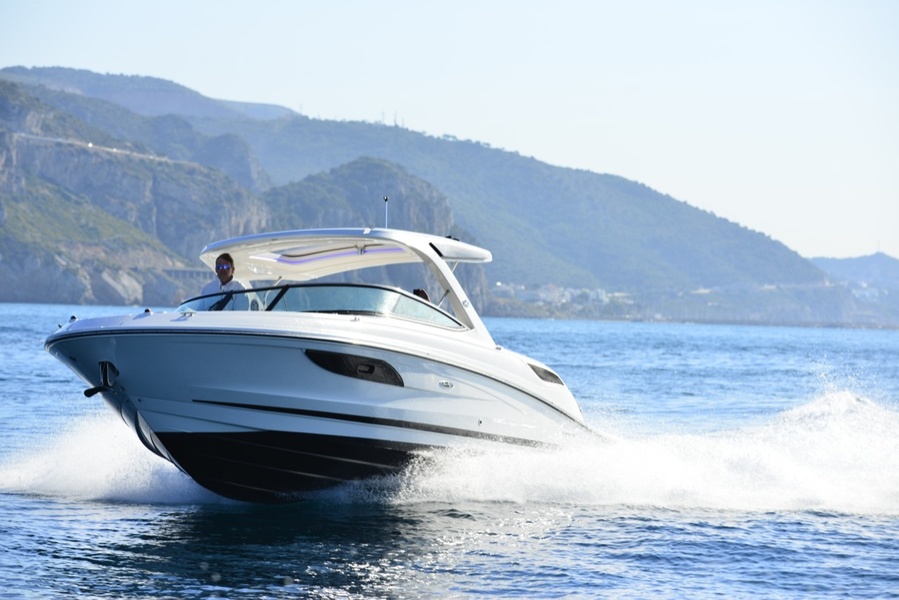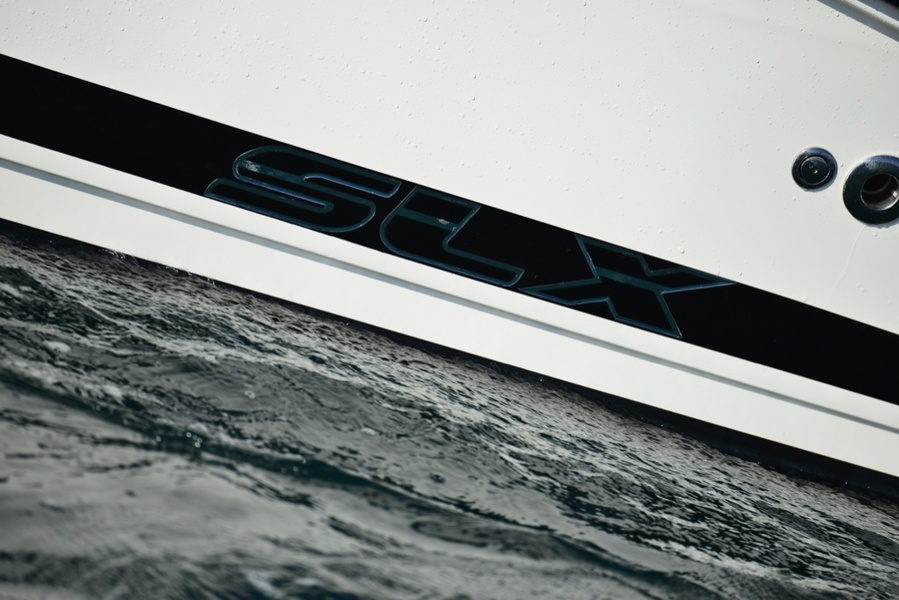 Chic swimming platform with a comfortable descent to the water, comfortable salon with a clever arrangement of seats for 12 people. Note the seats next to the double skipper. They will be comfortable if Schumacher wakes up in the driver. Glass will protect against splashes and wind, for feet there is a convenient stop. But the main thing is that they are swivelable - you can turn around and face your friends and talk to each other for your own pleasure.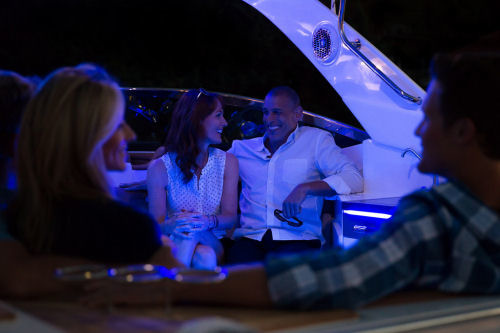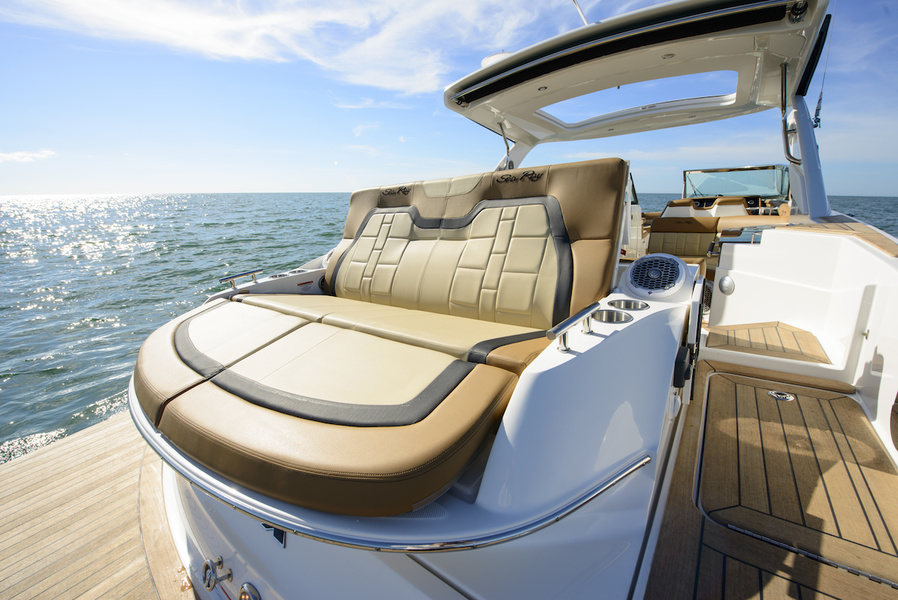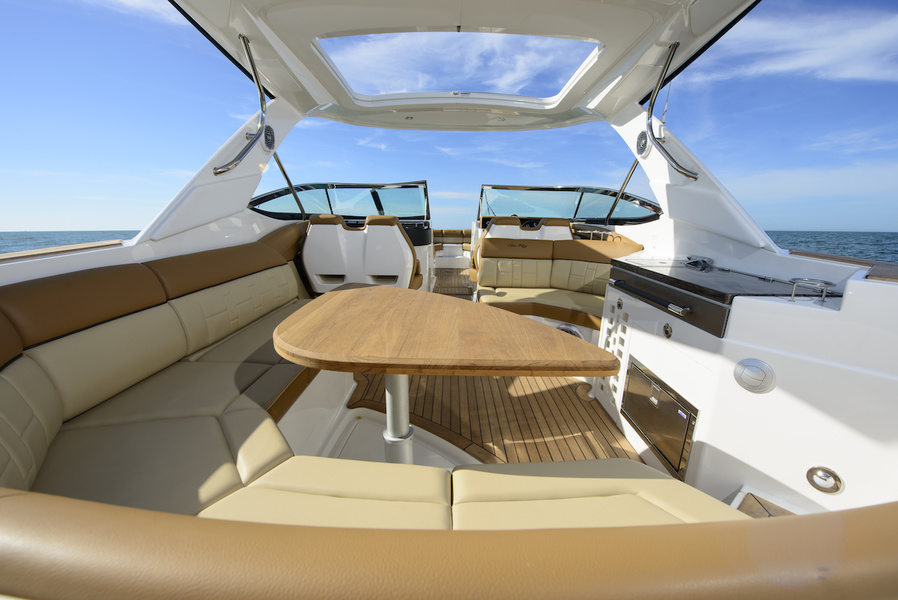 The boat comes with Quiet Ride, a proprietary American technology that reduces engine hum and vibration during movement.
Quiet Ride is not a single magic «feature», but a series of engineering solutions that visibly suppress noise.
Invisible to the eye, they make the trip much more comfortable.

Sea Ray, 220 Sundeck Outboard. Nice size
Externally a charming boat, the length of the boat is slightly less than seven meters (6 m 71 cm), but it is spacious.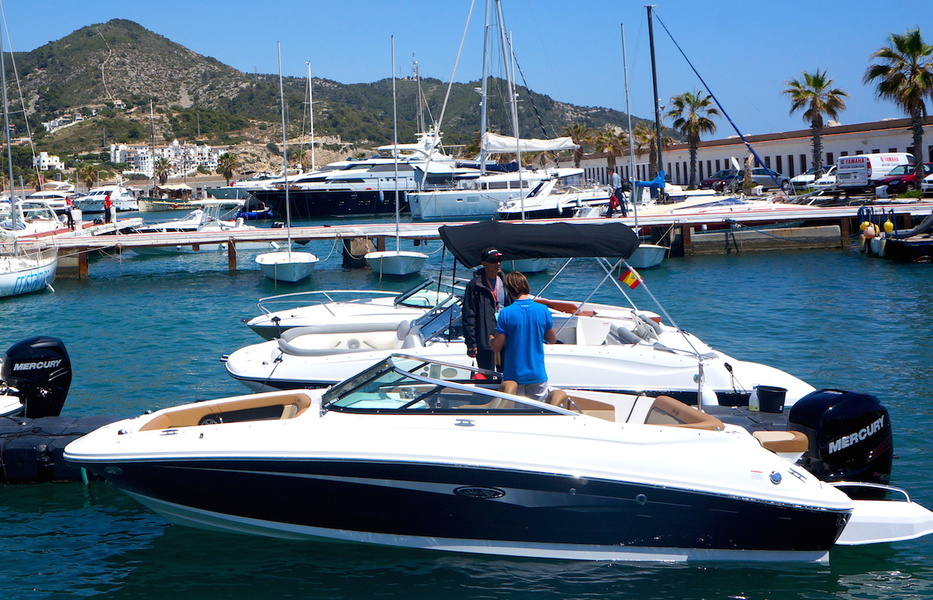 Sea Ray 220 Sundeck is a sport boat, but with a family character.
It has ample space to store a variety of sports equipment, but at the same time its design feels like it has been designed with the whole family in mind.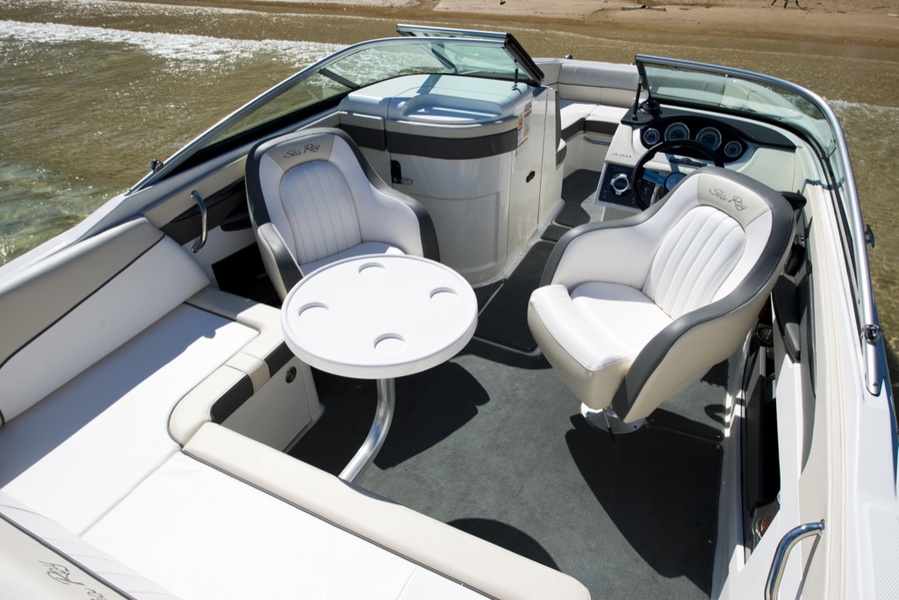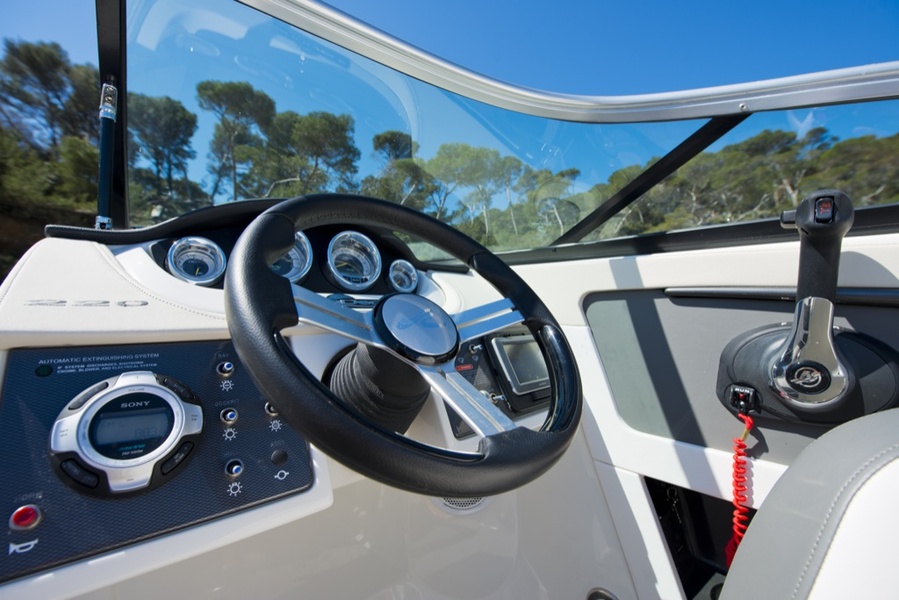 From the invisible eye: in the port side compartment there is «a cupboard»which can optionally be equipped with a toilet. The aft seats turn into a wide sun lounger - sunbathing enthusiasts can choose to sit here or at the bow. There are, of course, spacious lockers under the seats. It is possible to equip the bow anchorage with a small ladder.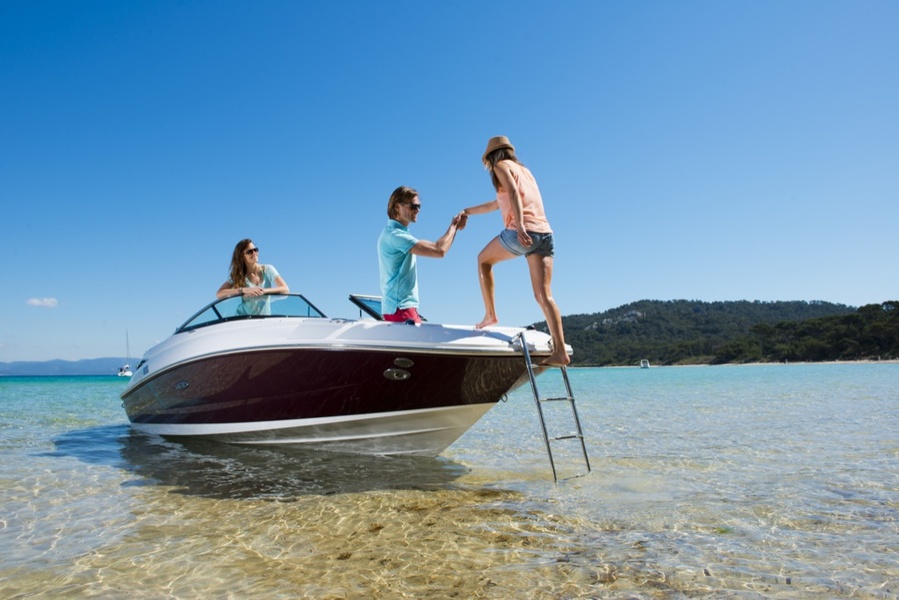 The boat is responsive and very fast: during the test it managed to speed up to 66 km/h. And this is not the limit at all - the wave interfered. The day before colleagues did 77 and 81 km/h on it. Those who like speed, to turn around is where.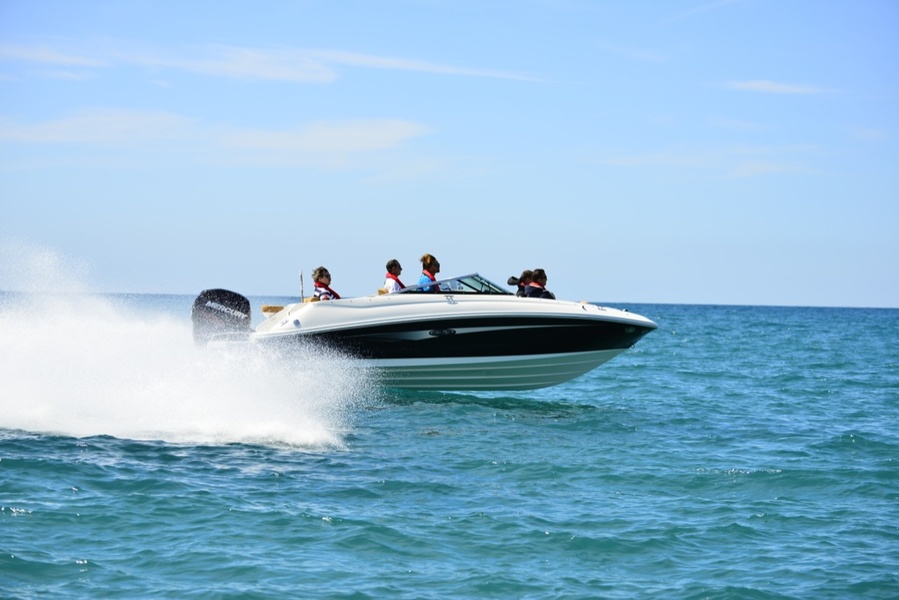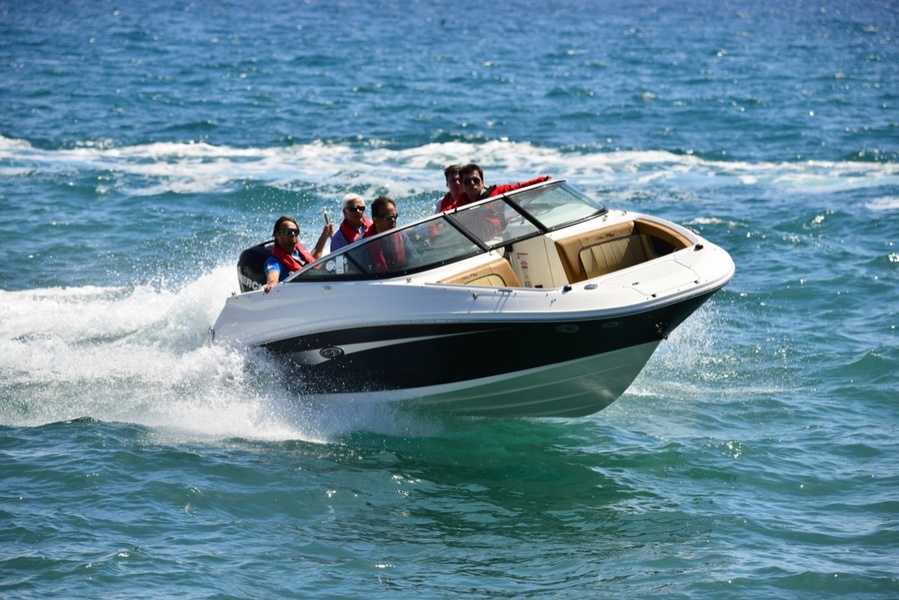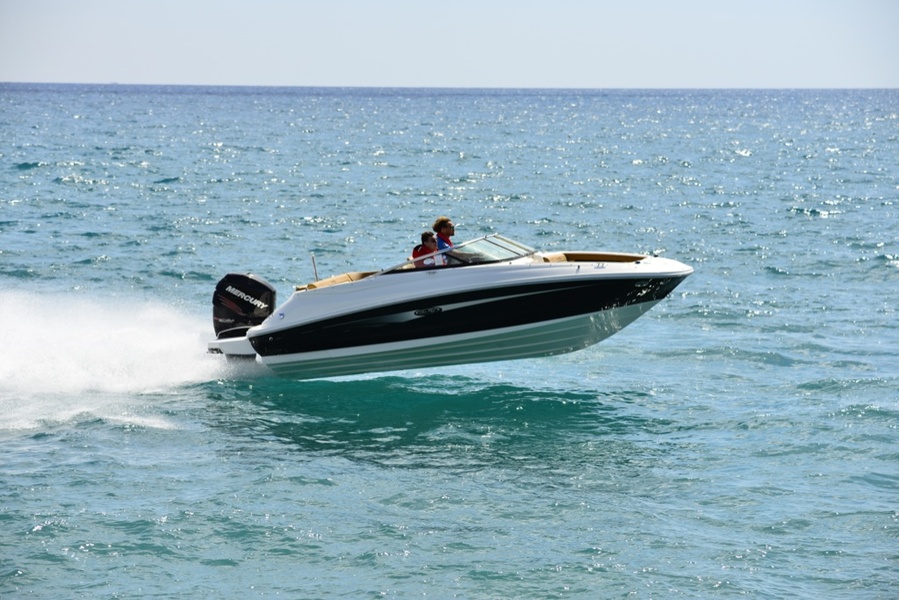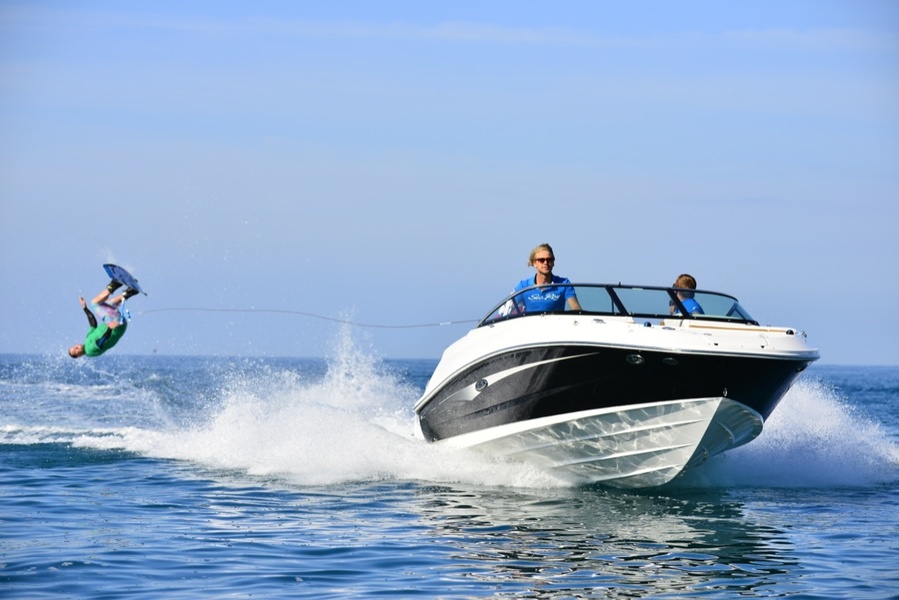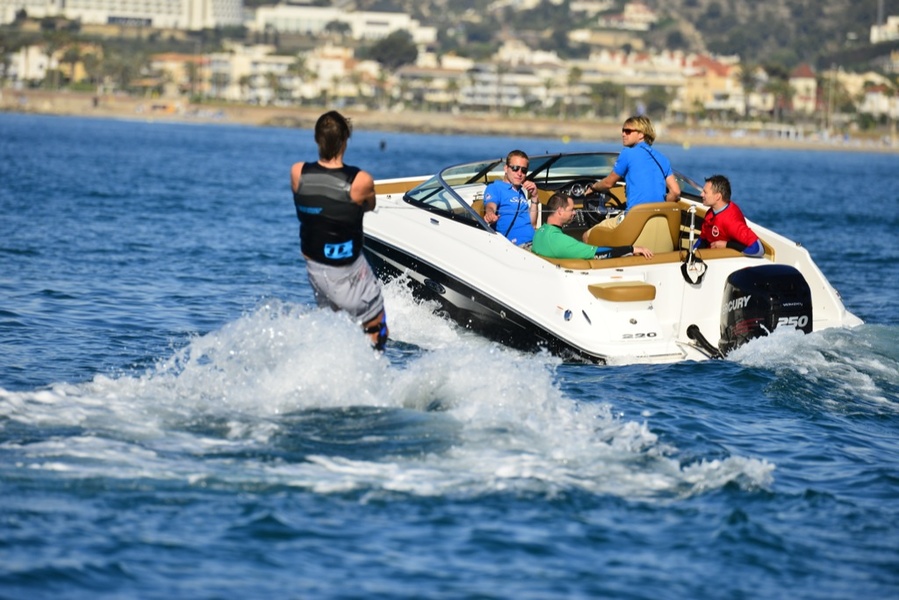 In general, this model can be the first boat for a family who loves active water recreation.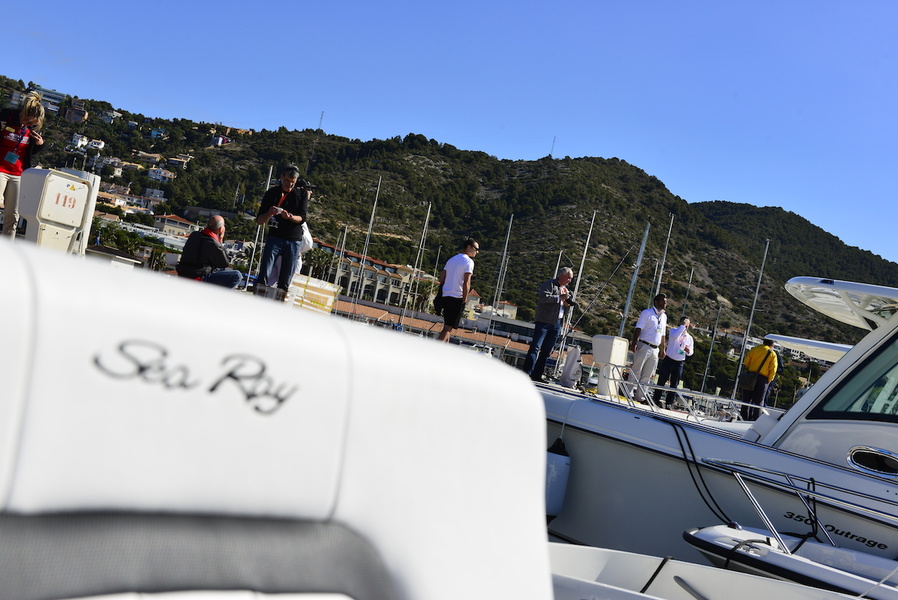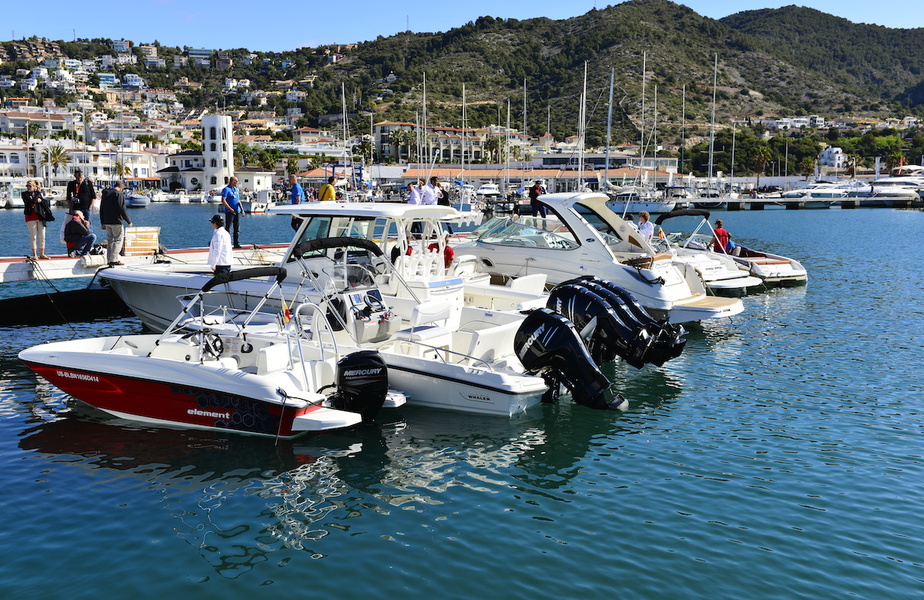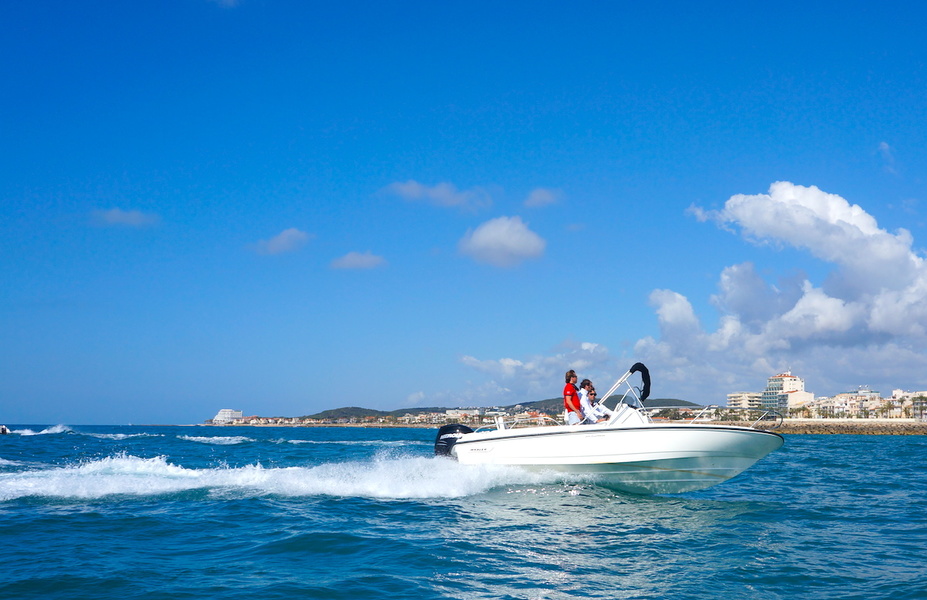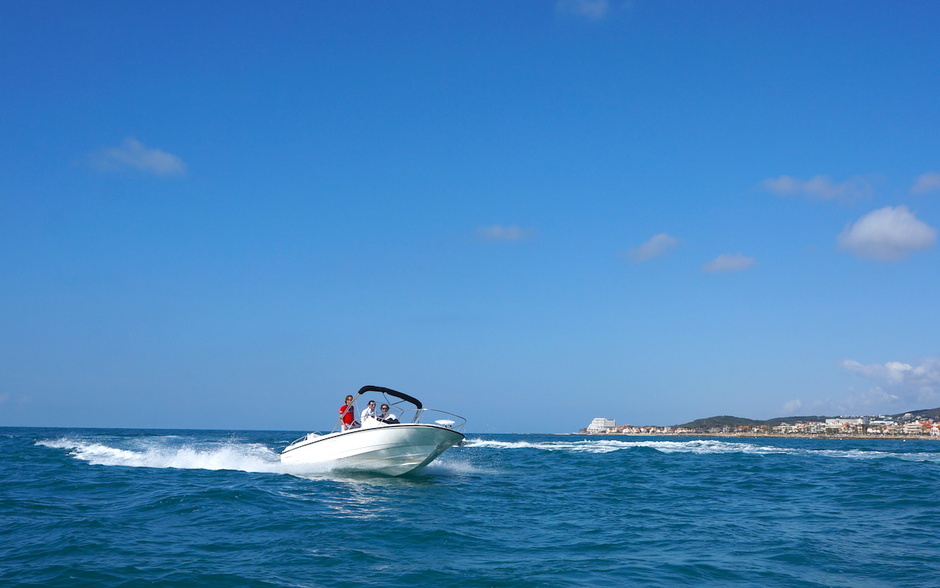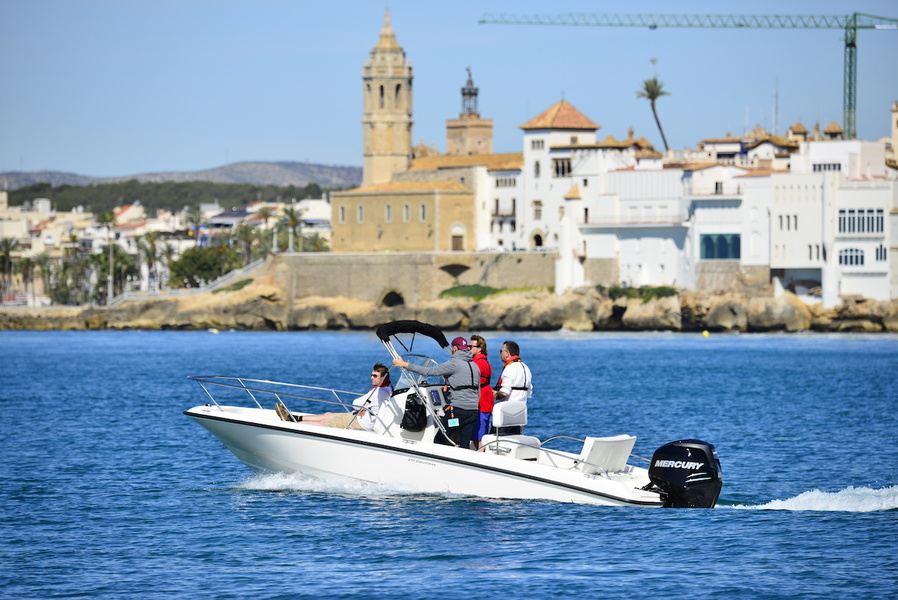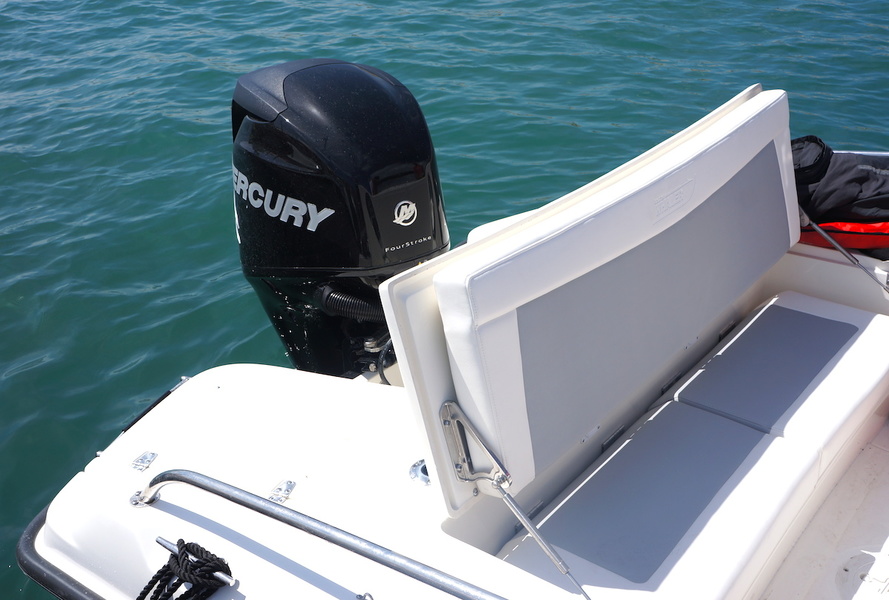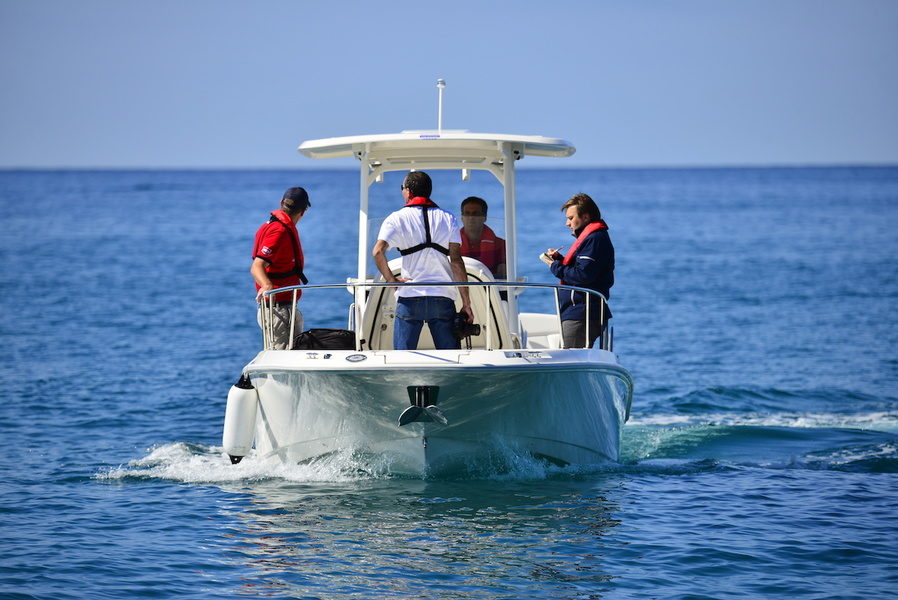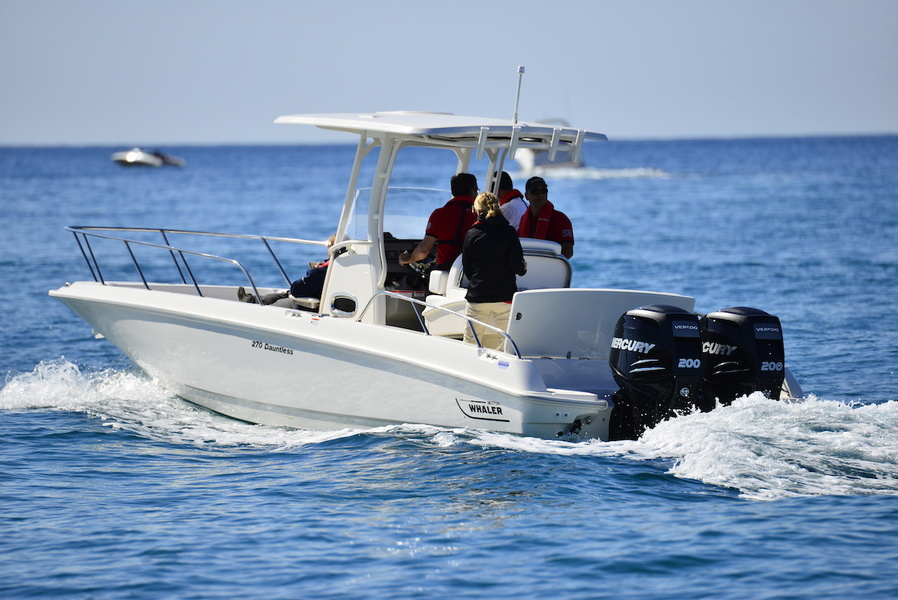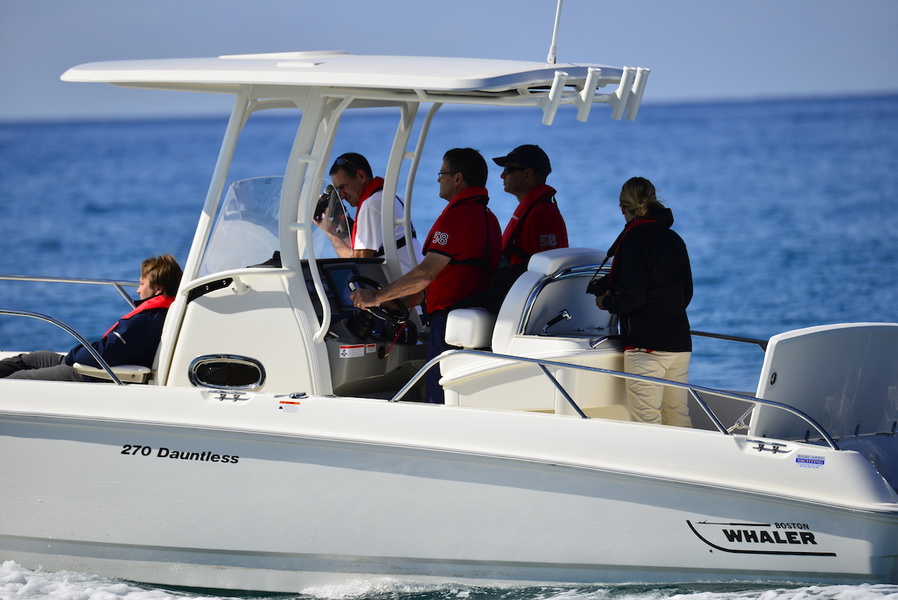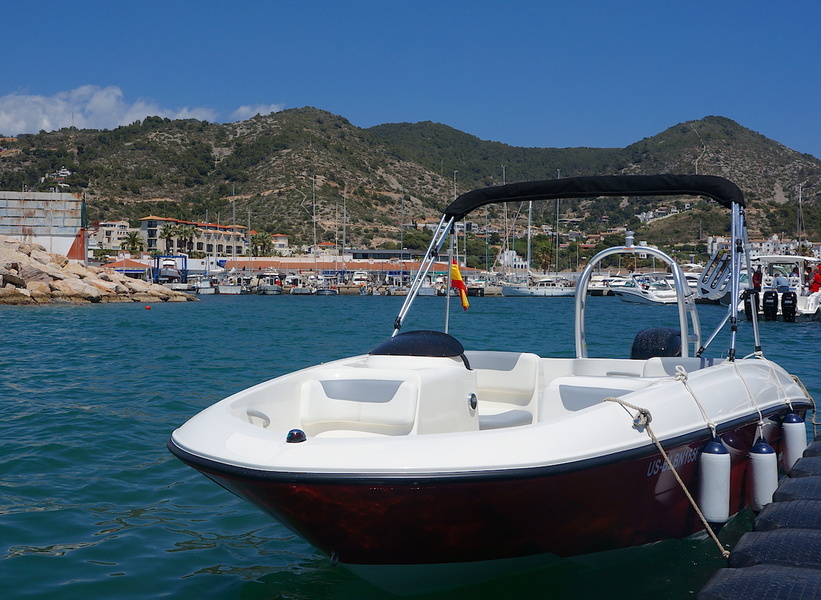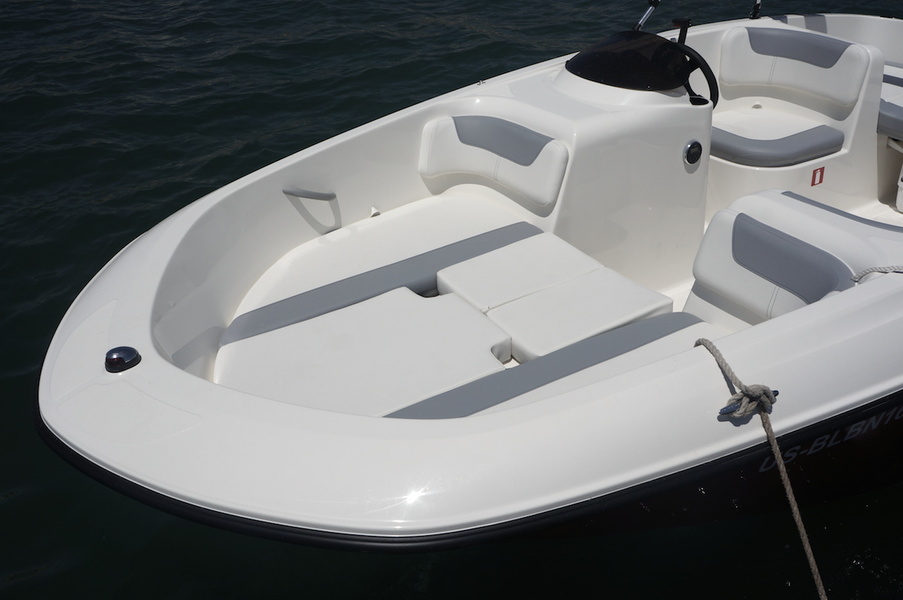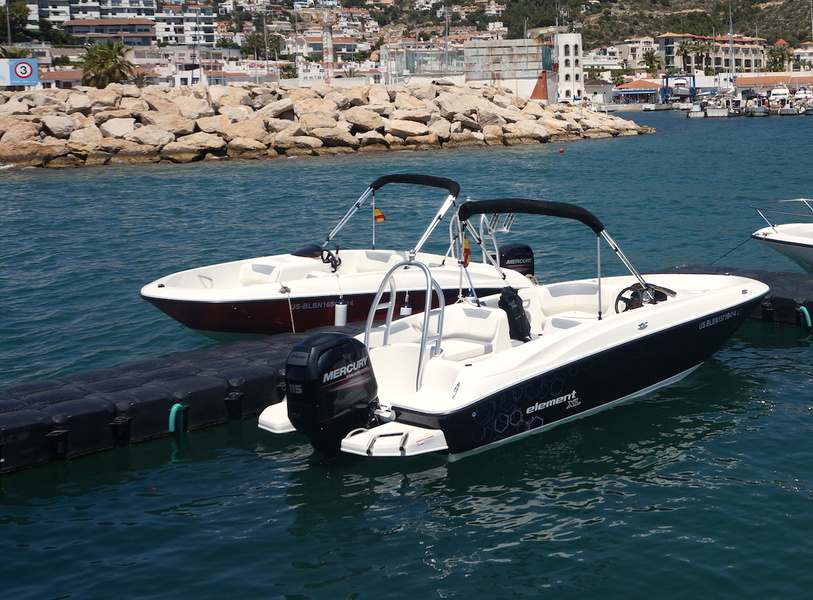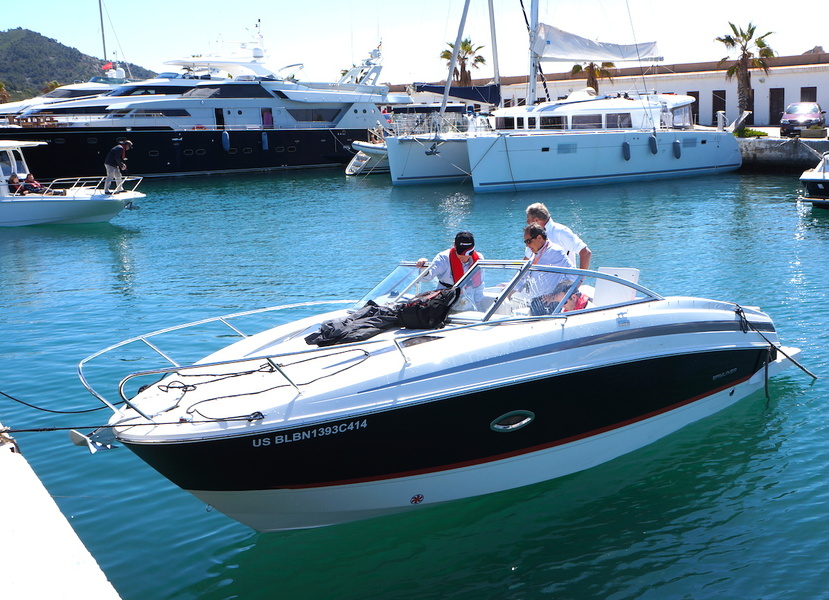 Finally, some more photos of other Brunswick representatives shown at the event
.